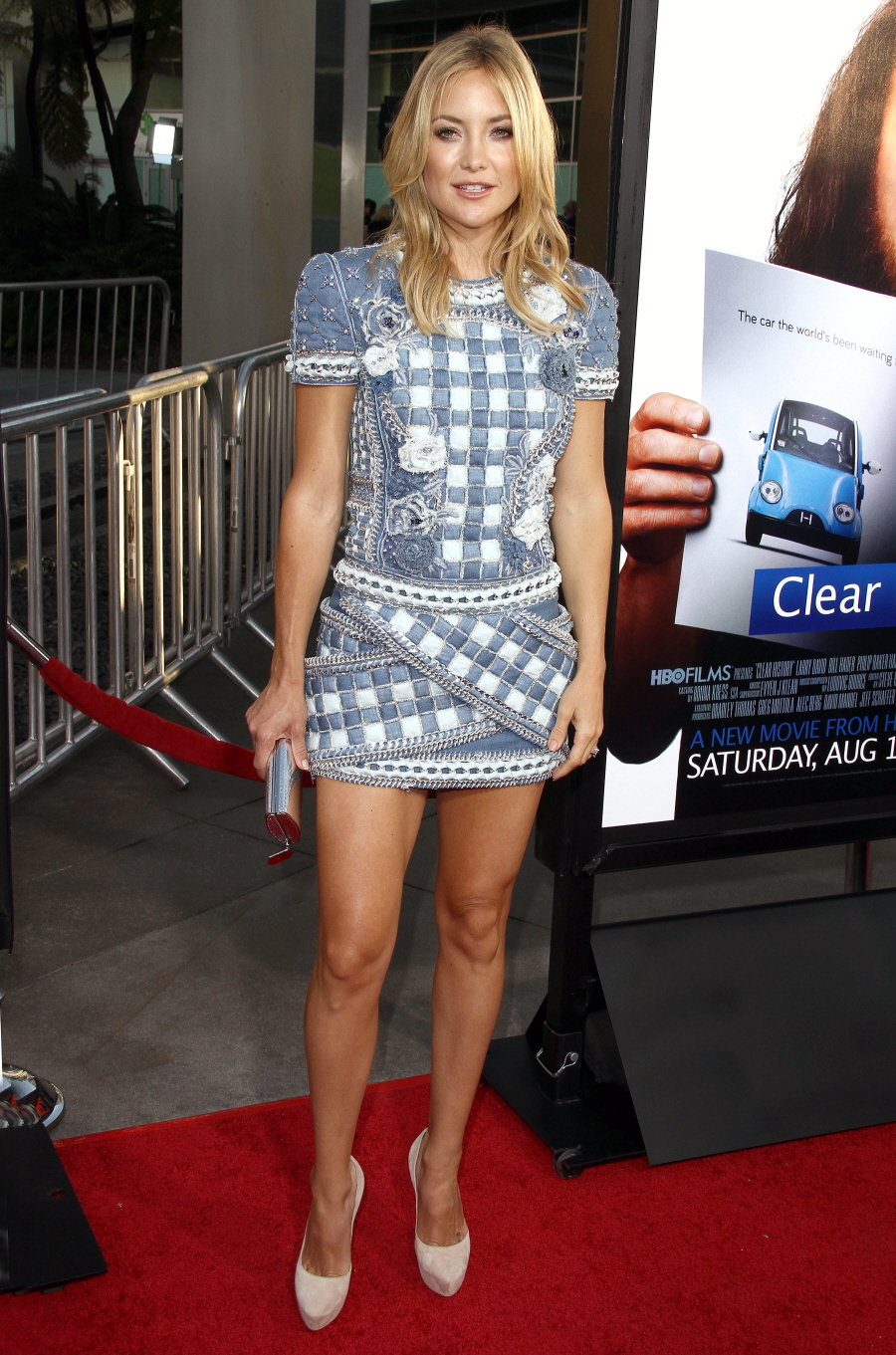 Here are some new photos of Kate Hudson at last night's premiere of the HBO movie Clear History. You know what's weird? This TV movie has a great cast, but almost none of them showed up to the premiere. No Jon Hamm, no Eva Mendes, etc. But Kate was there, and she wore this Balmain Resort 2014 mini-dress. And no, your eyes are not fooling you – the dress is DENIM. Not just denim, but denim patchwork!!! But it's not like it's some hippie-dippy denim dress, it's like Balmain is trying to making denim patchwork into some high-concept, rich-looking dress. Did they succeed? I do not think so. Plus, the dress barely covers her butt.
While I was going through these premiere photos, I noticed this closeup of her ring – look at this thing!!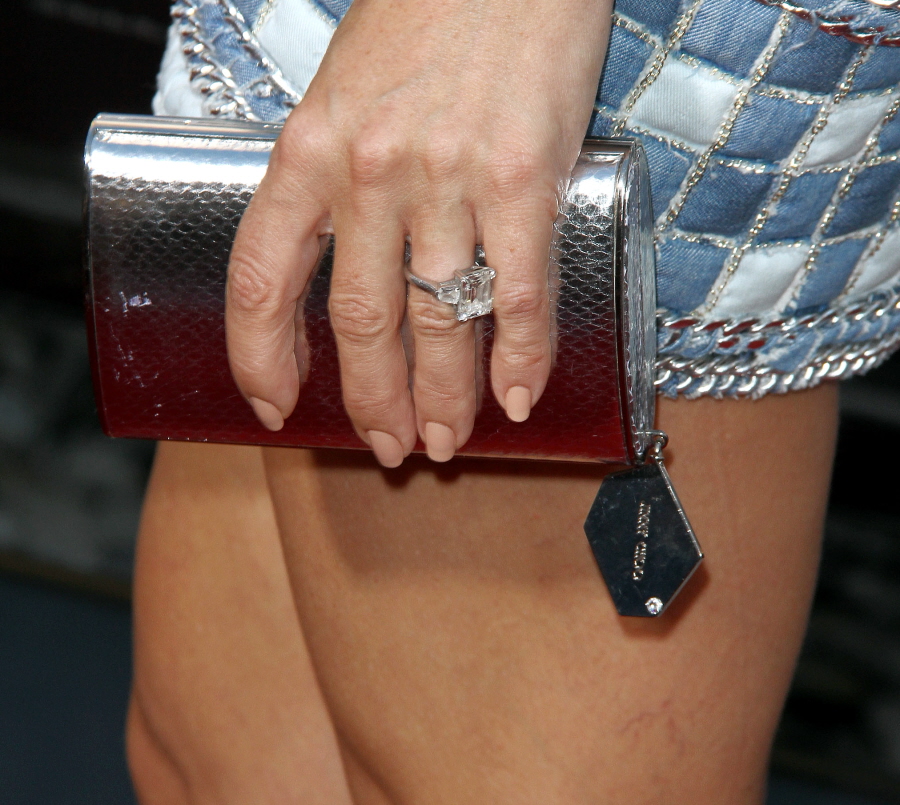 Is that the engagement ring Matt Bellamy gave her? If so, kudos to you, Bellamy. That's an amazing ring. I would marry the guy who offered me that ring, no problem. Of course, she might have just borrowed a fabulous ring for the premiere.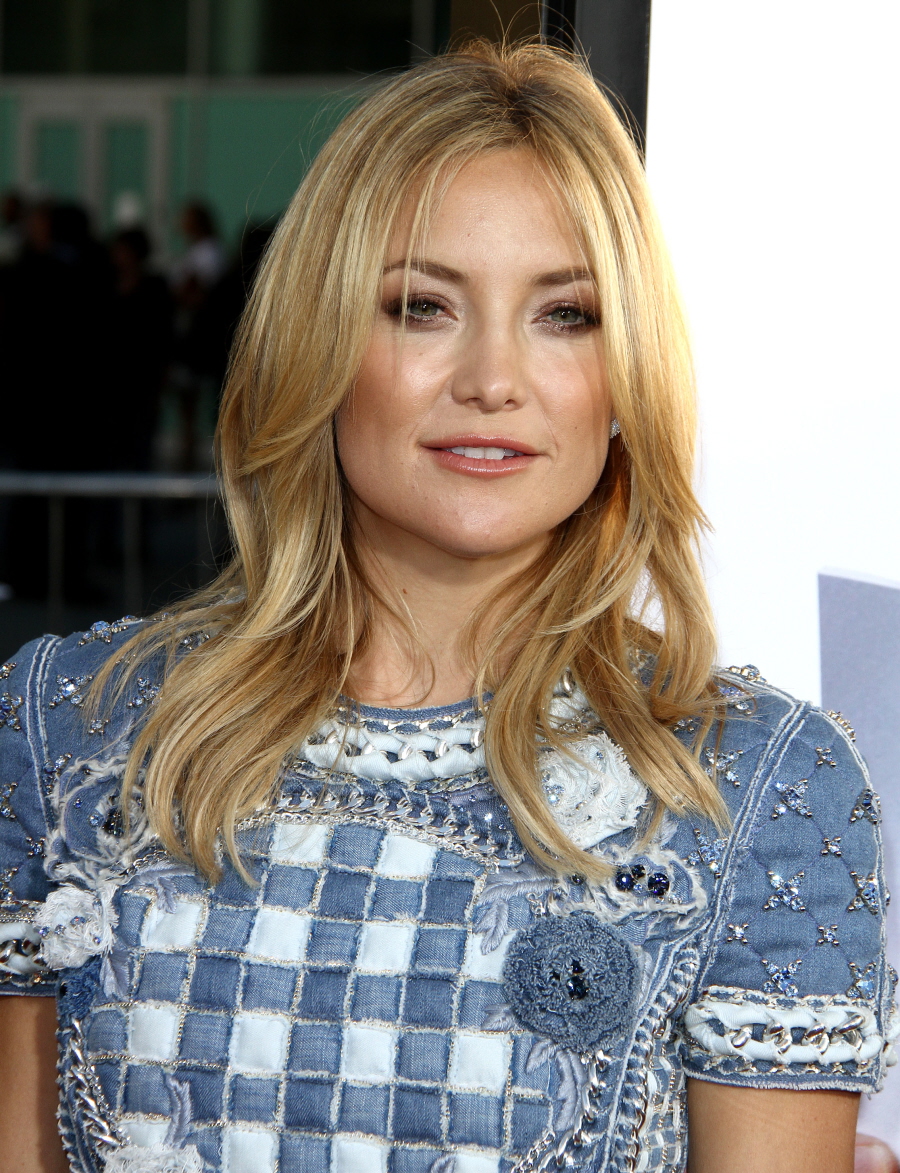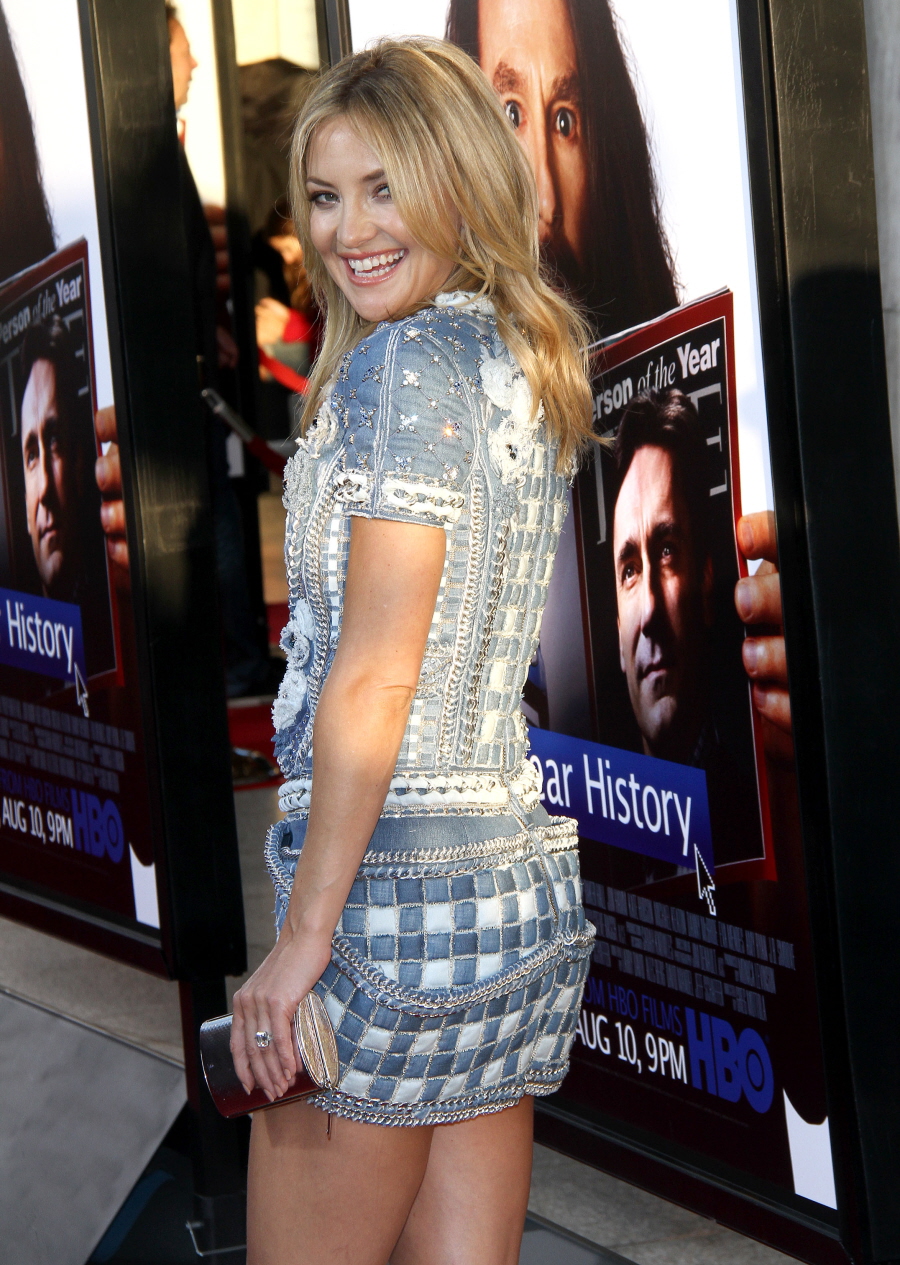 I'm also including some photos of Kate and her boys arriving at LAX a few days ago. Ryder finally got a haircut, and I swear he looks so much like his dad Chris Robinson. Bing Bellamy is still a baby/toddler so I can't really see anything but mega-blonde hair. Kate Hudson only makes blonde babies. Also: her jeans are tragic. What is with Kate and all of the denim?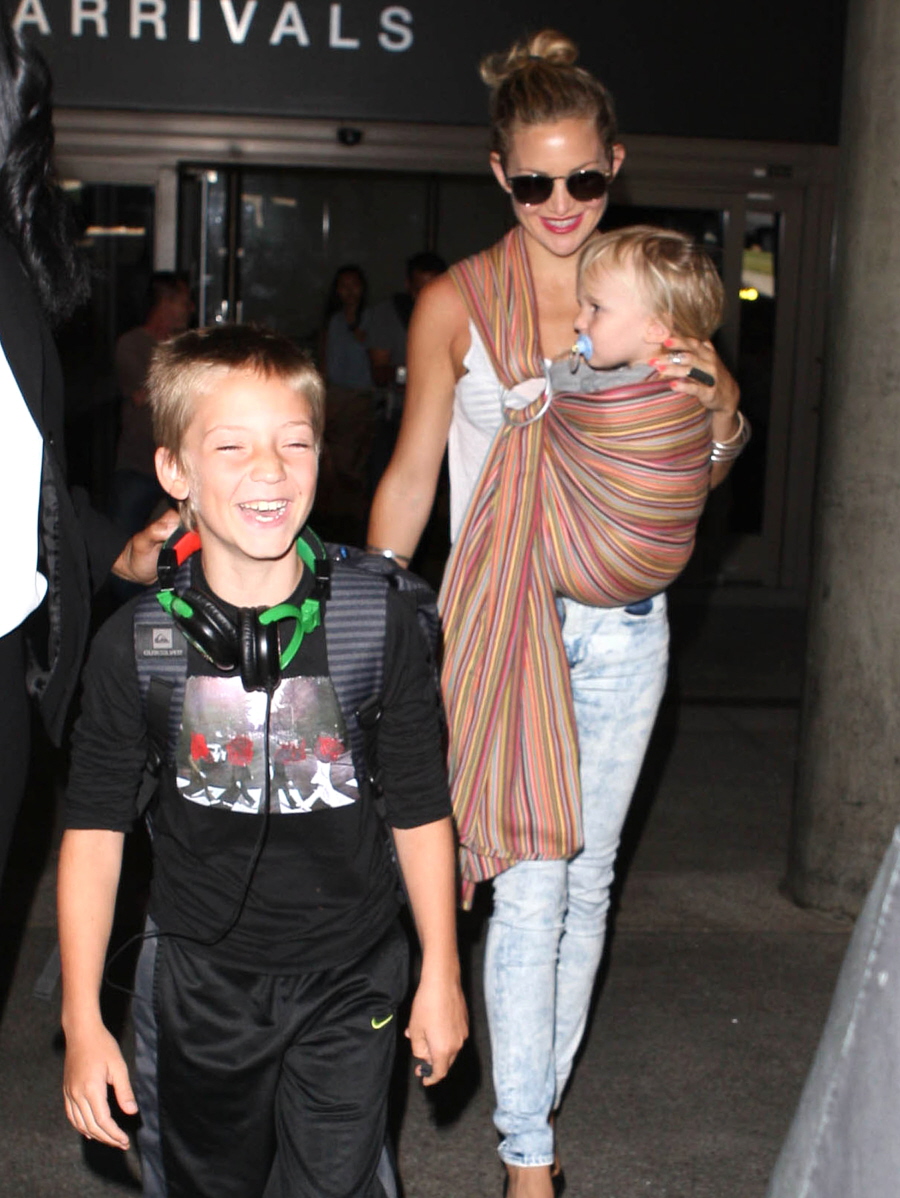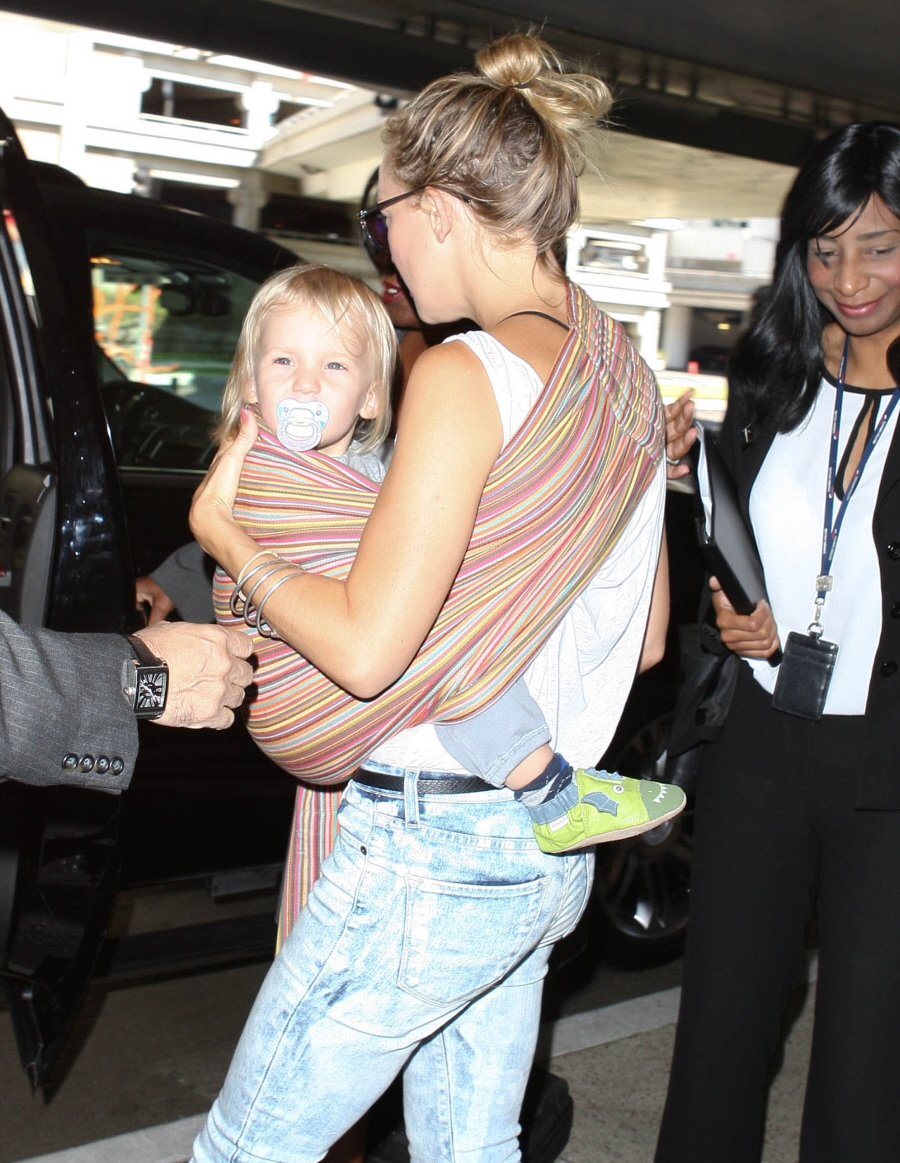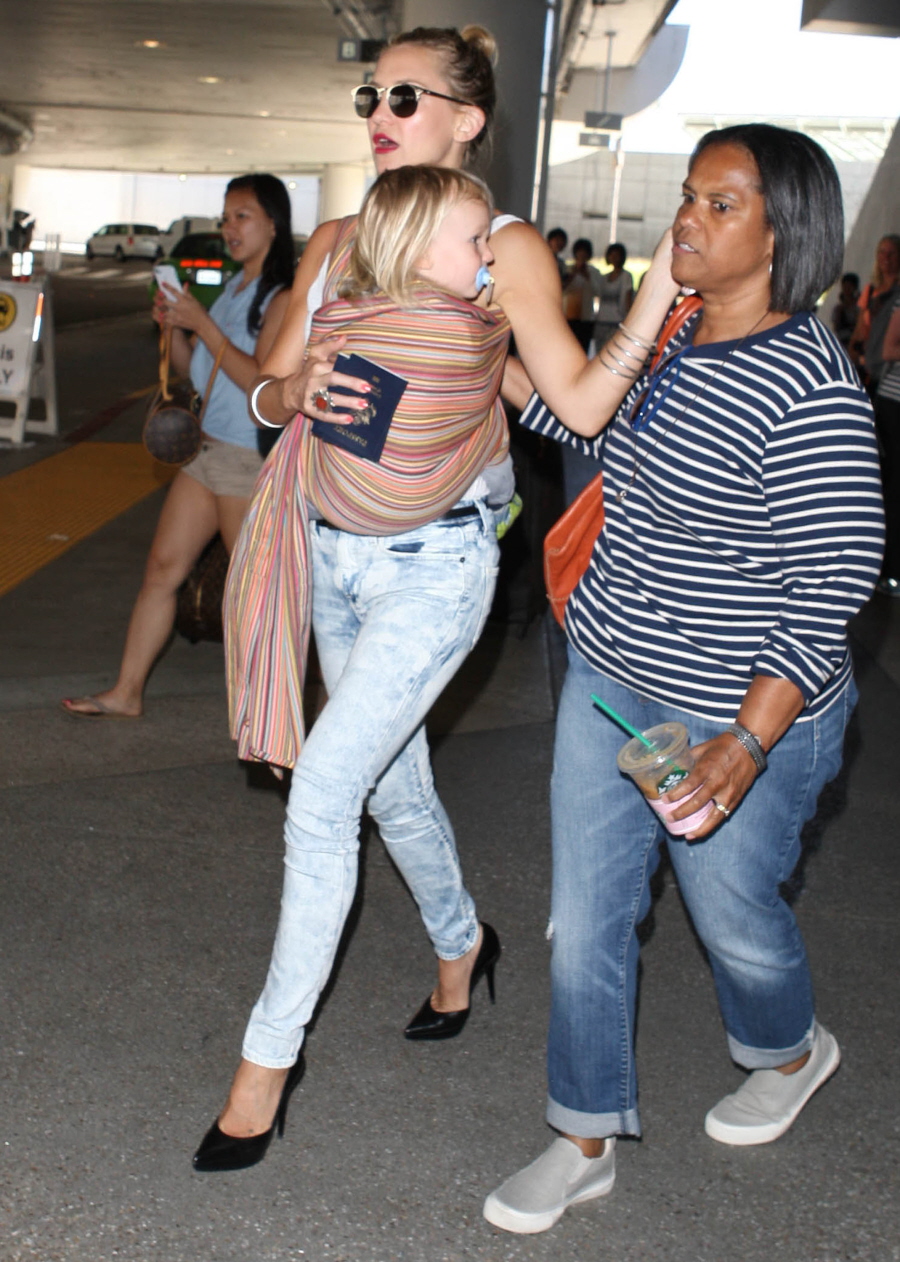 Photos courtesy of Fame/Flynet.