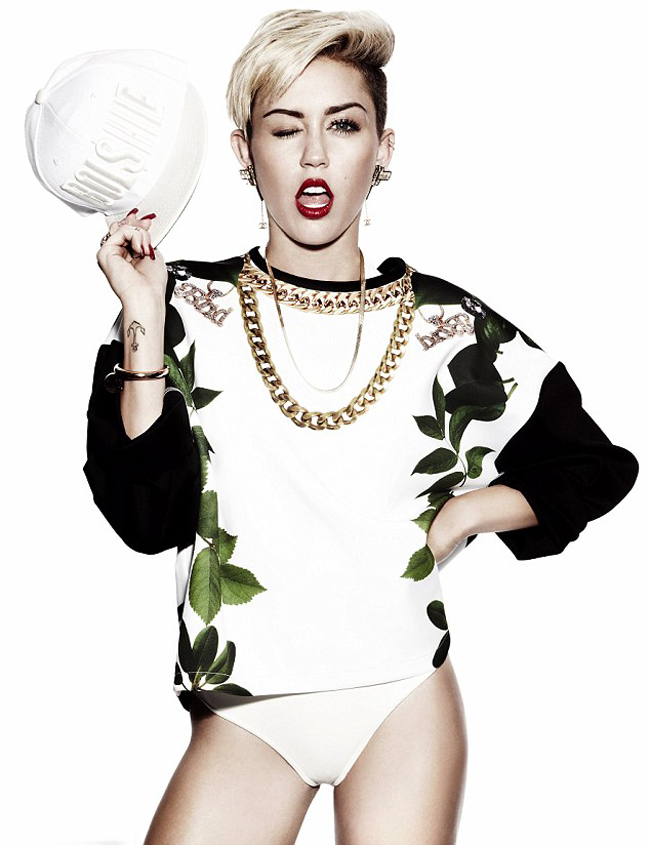 I like to think I have a high tolerance of shenanigans from certain celebrities, but Miley Cyrus' antics are starting to wear thin in more ways than one. Like Justin Bieber (who is nothing like Miley), Miley has just acquired a new tattoo (from artist Kat Von D), but she's keeping it under wraps. Hopefully, it's not another bizarre Da Vinci heart, but I guess we'll find out soon enough.
At any rate, my hope for Miley is that she will take some time off from the eternal press tour because she's starting to make herself sound incredibly unwise and very entitled. Soon, she'll be promoting an actual album, and she needs people to forget about how she bragged about her empire building at age 11, instructed parents on how their kids are watching pr0n, and claimed she's so very grown up because she makes lyrical drug references now. Yet Miley is not quite done because I guess she did a million interviews that are filtering out like mini-time bombs, including this photoshoot and talk with Notion magazine: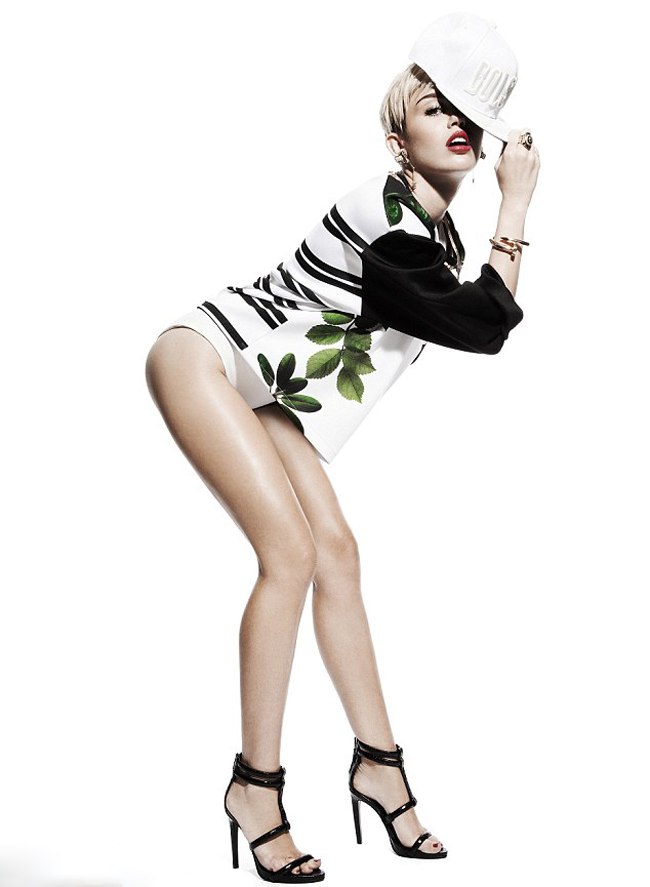 You don't know Miley: "People have this misconception of me that I'm just one of these kids on TV and that now I go off and party and I'm just this ratchet white girl, and I'm not. I work really, really hard, I'm just in a different environment."

Why do people hate her? "I'm young and living and in L.A., which is everyone's dream, you know. I'm living it to the fullest."

On her famous surname: "Rather than taking a blessing and making it a curse, it's just like this is what this name is now. But I think my name means something — it represents something more than just what the media tries to make of it. I was thinking about dropping the Cyrus and just being Miley, but there's something powerful about the fact that my name now is like a household name.".
[From Notion magazine]
We're all just jealous … seriously? Whatever. Would I enjoy having as much money as Miley? Obviously. But would I want to live her lifestyle and feel like an imposter, which she probably secretly does as well? Never. As for Miley's assertions that she's not a party girl, well, that's the image she herself has been putting forth with her new video and constant popping in and out of nightclubs. Just saying.
Here's a pic from Kat Von D's Instagram that shows evidence of "inking up" (or whatever tattoo artists call it — help me out here), and Miley retweeted the tweet. That would be kind of cool if this was the actual tattoo.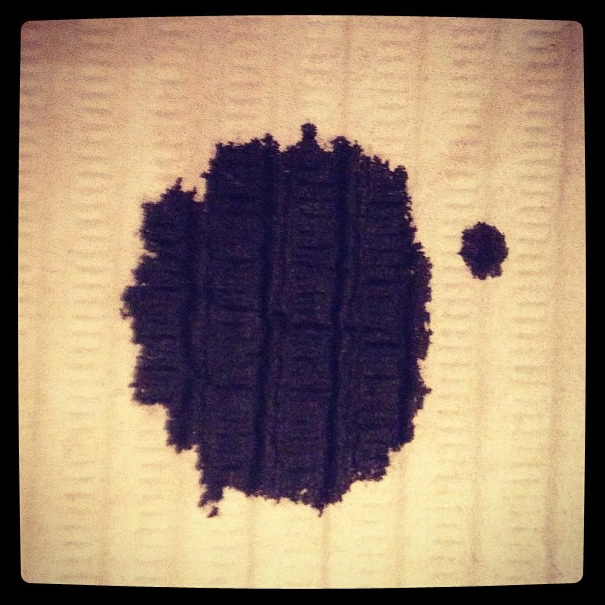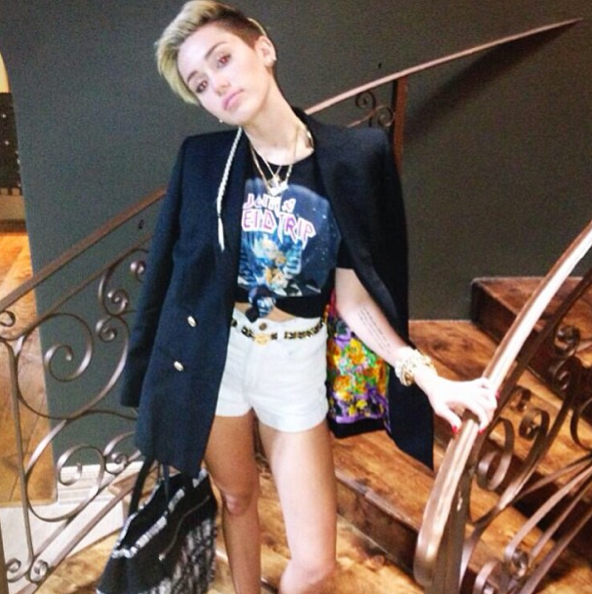 Photos courtesy of Notion magazine and Instagram