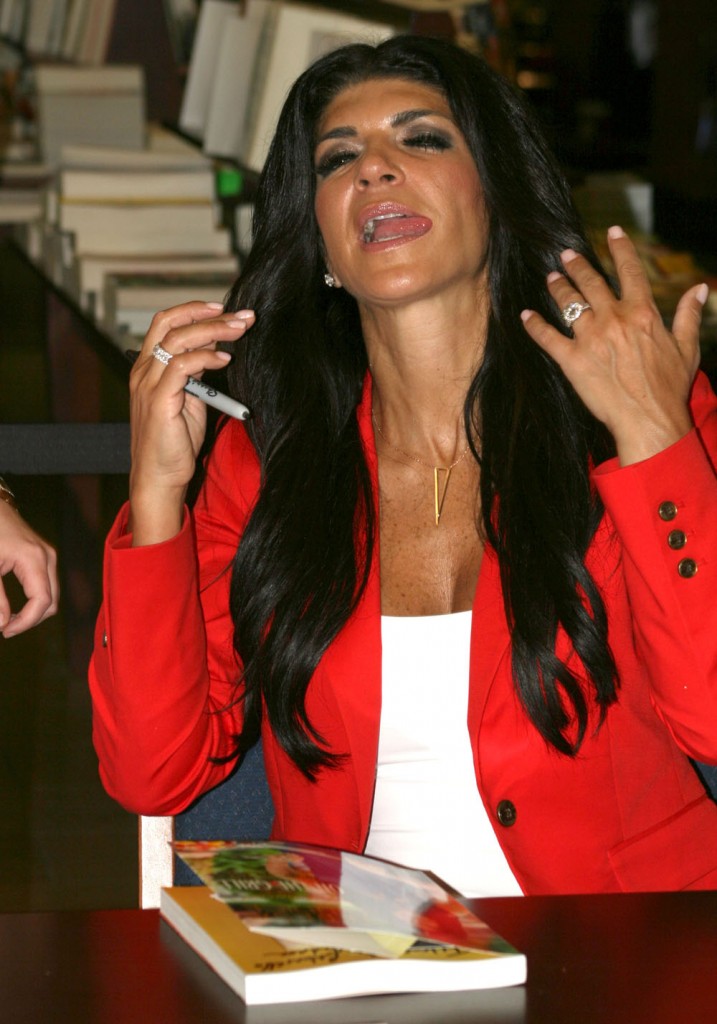 Just yesterday we heard reports from 'sources' close to Teresa Giudice who claimed that she didn't think she was going to face jail time for federal fraud charges and that she expected her husband, Joe, to take the fall for her. The fact that Teresa then posted family beach candids on Instagram kind of spoke to that fact. She's gotten away with stealing and lying for years, it's part of the reason she became famous, and she expects things to continue as usual. Well now Teresa has issued another, really asinine statement about the indictment against her. She paints herself as the victim, as usual, and as blameless. Poor money grubbing, famewhoring Teresa.
But today, Teresa took the opportunity to speak out once more through her Bravo blog, thanking her supporters, bashing her haters and claiming she is 'a good little girl,' despite the charges she faces!

"Thank you all so much for your support this week," she wrote. "I appreciate it more than you will ever know. xx"

After briefly discussing a scene from last night's episode, she addressed her family troubles, and it seems, her financial situation as well.

"I really am trying to let things roll of my back," she wrote.

Indeed, as RadarOnline.com has reported, she's practically in a state of denial about her legal troubles, assuming husband Joe will take the fall.

She continued, "I just want my family together and at peace, no matter what. Insult me, make fun of me, do what you will. I'll keep being a 'good little girl.'"
Teresa is the one who had her mcmansion custom made and who outfitted it with $120,000 worth of furniture in just one single outing to the store, shown on The Real Housewives of New Jersey. She bragged on the show that "My whole house has nothing but marble, granite and onyx. [I had the house built because] I didn't want to go house shopping… it's just skeeve looking at other people's houses. I don't want to live in somebody else's house, that's gross."
So she's a "good little girl" who wasted other peoples' money hand so that she could become famous and then repeatedly insisted that she was living within her means. This was after she filed for bankruptcy and continued to waste money very publicly. I really hope that both Teresa and her husband Joe get sentenced to prison. I know that they have four young daughters and that I shouldn't say that, but the gall of these people is outrageous. Plus they have family around who can care for their daughters. The girls will be well looked after.
Here's a link to a paparazzi outing that Teresa staged yesterday with her girls. She's getting ready to play the famous single mom, but I don't think her plans are going to work out.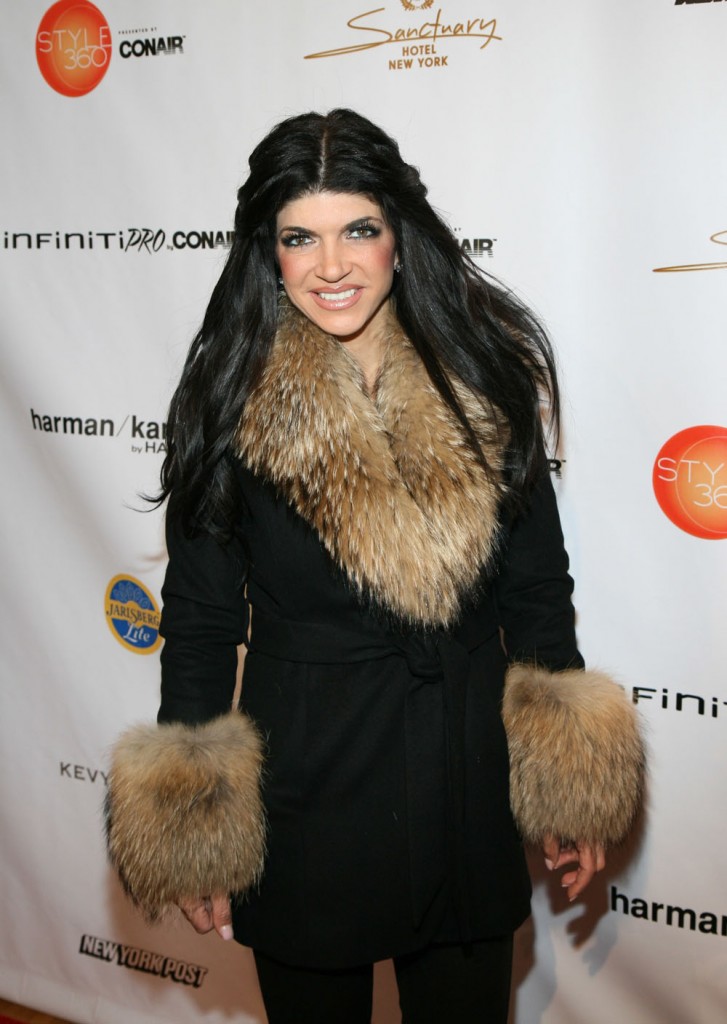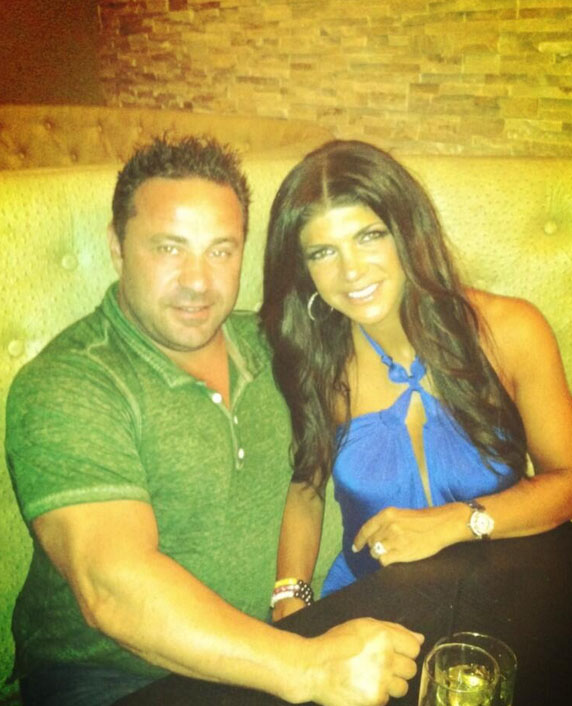 Photo credit: FameFlynet, WENN.com and Twitter