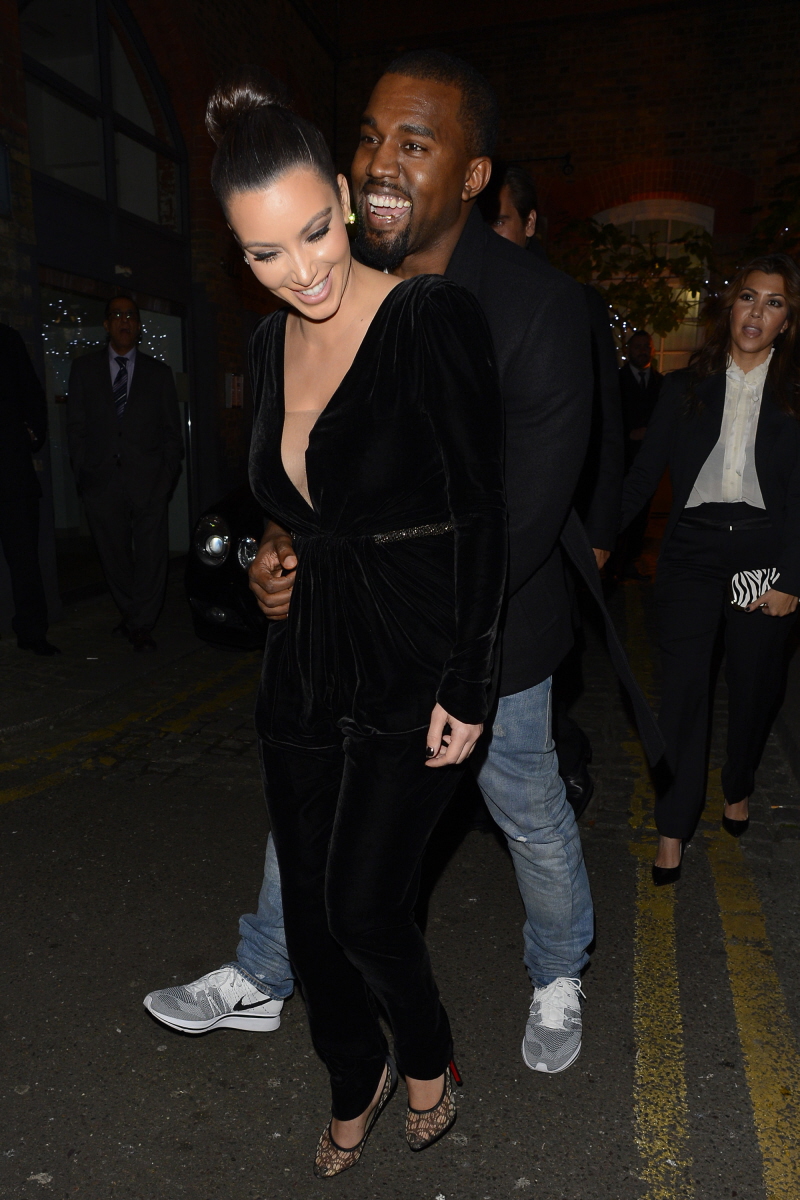 As I said yesterday, Kim Kardashian can only stay away from us for so long. So many celebrities claim it's the media, the blogs, the paparazzi who are parasitic, and maybe some of them have a point, but that will never be the case with Kim Kardashian. She's been out of the spotlight for nearly two months. The famewhore geyser is about to blow! Sorry for that imagery. Gross. Anyway, Kim covers the new issue of Us Weekly, and the story is all about how Kanye can't wait to "wife" Kim. Ugh. Just say "MARRY," dude.
First comes love, then comes a baby… then comes marriage? Kim Kardashian and Kanye West may not be using that old nursery rhyme as a blueprint for their life together, but according to a new report in Us Weekly, the couple is serious about settling down — and tying the knot.

"Kanye has been in love with Kim for years," a source tells the mag. "He's so happy now, and seriously into her… he has told his friends and family that he was going to wife her since they day they met, and he is determined to do it."

Yes, it seems like both halves of 'Kimye' are ready to make it official. There's just one small problem: Kim, 32, and Kanye, 36, have totally different ideas of the perfect nuptials!

Unlike Kim, who's been married twice now, Kanye has yet to take the plunge — so he's reportedly got big plans for his first trip down the aisle!

"He wants to do something really cool and big and over-the-top," a source close to Kanye tells the mag, adding that if Kanye had his way, the couple would probably marry in Paris, a city that's very near and dear to his heart.

Because this is Kim's third time saying "I do" — and especially because her televised marriage to Kris Humphries was such a disaster — she's not going out of her way to make her wedding to Kanye a spectacle.

"Thirty to fifty people" would be on Kim's ideal guest list, a source close to Kim tells the mag. "Not even extended family" would be invited!
Seriously, what is happening to the English language? Why can't we say "marry"? Why does Kanye want to "wife" Kim? Does Kim want to "husband" Yeezus? I know I sound like an old fart, but Yeezus Christmas, y'all.
As for the alleged plans to wife and husband each other… sure. I kind of think this is just wishful thinking on Kim's part, but Yeezus is such a loose cannon, it's difficult to predict what he'll do.
Also, Hollywood Life says that Yeezus named his daughter all by himself. A source claims: "It's what Kanye wanted to name his child, no matter if it was a boy or a girl. Kim thought it was an interesting name too, and they went with it. They didn't want their child to have a name everybody else already has; they wanted something creative and fun, and North it is! Kanye doesn't think he's a star, but he thinks his little girl is — and her name, North, points in that direction." Does anyone else kind of feel like North Star West would have been a better/cooler name than North West? This baby needs a middle name, and I like the idea of calling her North Star West.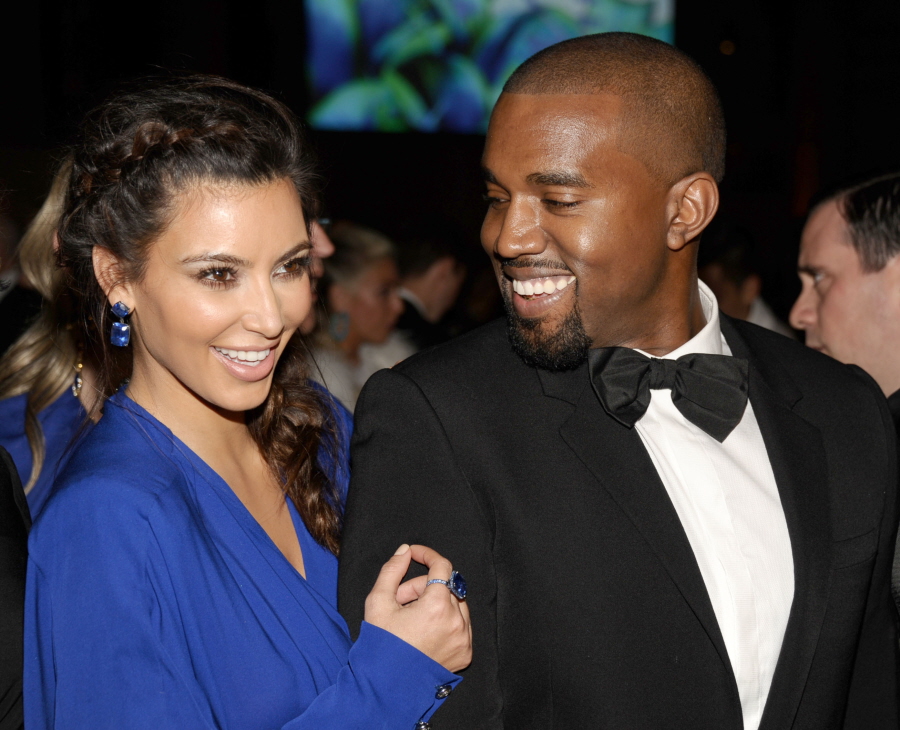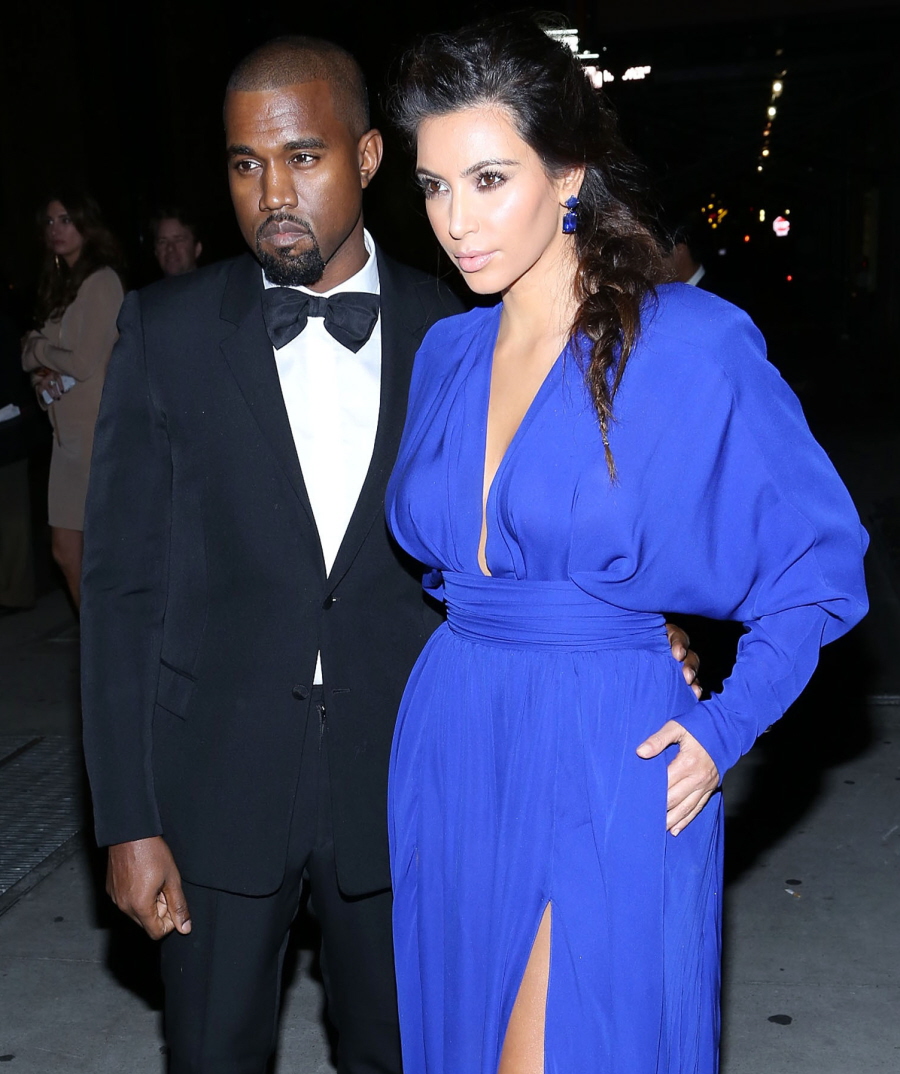 Photos courtesy of WENN.