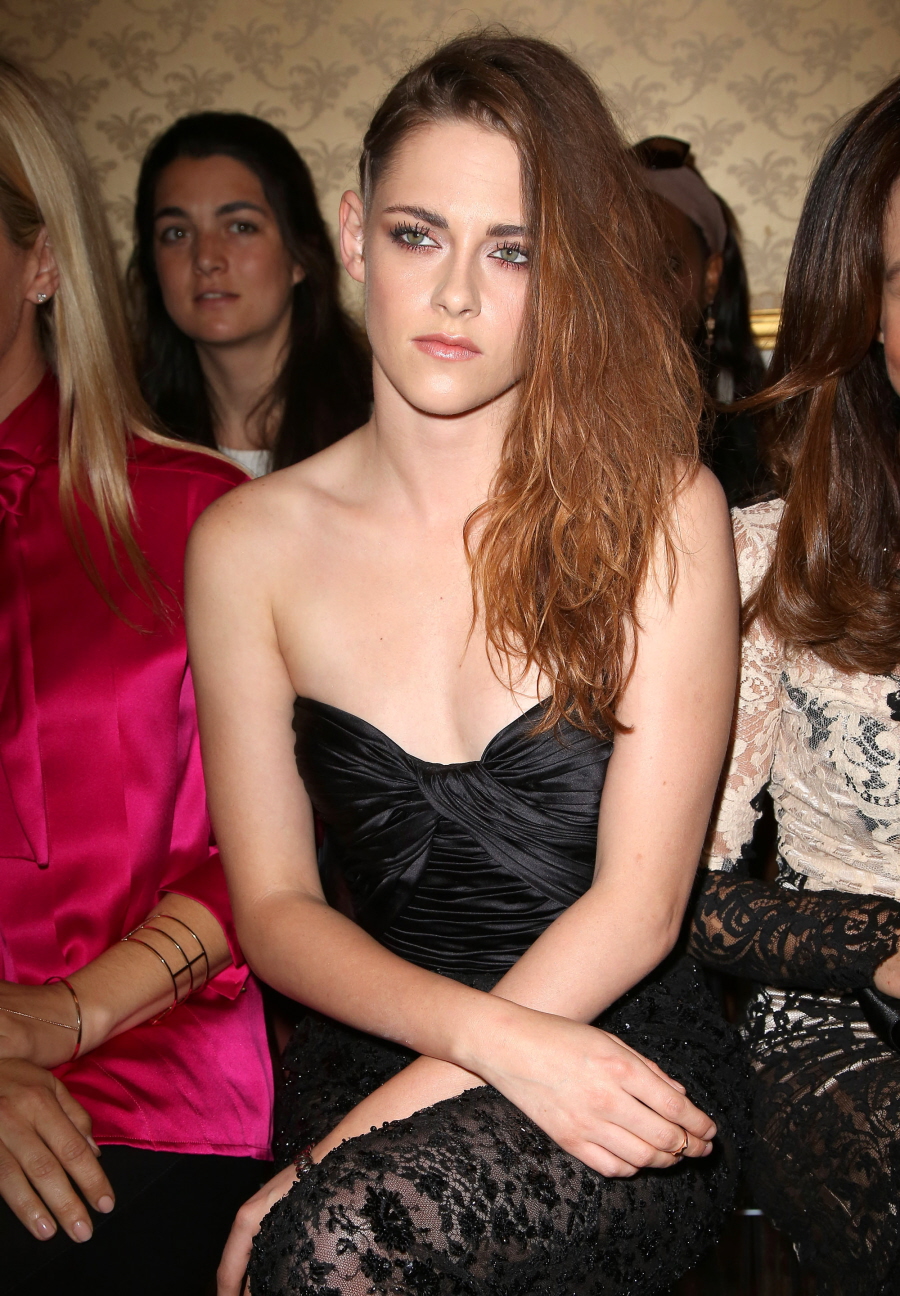 I've been trying to track down the original source for this story, and I really think it came from The Sun (crappy UK tabloid). Which means that this might not be/probably isn't true. But that doesn't explain why legit outlets are running with it, right? So maybe it is true. Anyway, it seems like Kristen Stewart has "enrolled" at UCLA. Not as a full-time student or anything, she might have just enrolled in one class. A writing class. Because she wants to write a screenplay!
Kristen Stewart is doing the best she can to focus on her own life without Robert Pattinson, and writing her first script is a sure-fire way to keep herself busy during this difficult time of heartbreak.

A friend of Kristen tells HollywoodLife.com EXCLUSIVELY that she's "been interested in writing a script for some time now, so it makes perfect sense that she has enrolled in an English course at UCLA. Her mom has always encouraged Kristen to write because she is so creative and passionate, it's a wonderful way for her to channel her thoughts and ideas."

"She shares an office at Libertine Films where her Mom has her office," explains the friend. "I wouldn't be surprised if her mom suggested she take a class to give her an extra boost of confidence. Plus, it's a great way for Kristen to focus on something other than Rob."

In addition to trying her hand at screenplay writing, Kristen has also enrolled in an English course at UCLA.

"She is already considering a life after film," an insider reveals to The Sun. "She never got to complete college and she wants to get a proper education. She is a voracious reader and cannot wait to get going on her correspondence course. It won't be easy and it will mean putting in some fairly strenuous hours. But once she's graduated, Kristen will be able to do almost anything she wants, in or out of Hollywood."
On one side, I think this is a good idea (if true). It's always great to still thirst for education and self-improvement at any age, and Kristen will find any college-level classes beneficial, I think. And I think this is probably the right way to go about it to, by not making some huge life change on a whim, like enrolling full-time at an Ivy League university only to discover that you're really not into it one month in. She can get her feet wet with a class here or there without going all Franco about it. That being said, what kind of screenplay will the Lip-Biter come up with? So much angst. So many feels.
FADE IN.

INT. Chrissy Bewart's bedroom.

Bob Battinson, a mid-20s Englishman, enters.

Chrissy Bewart, mid-20s American, rolls her eyes.

CHRISSY
Hello. Ugh. Gawd.

BOB
Fancy a proper armpit licking?

CHRISSY
You don't deserve to breathe the same air as me. Sure. Ugh. Gawd.

FADE OUT.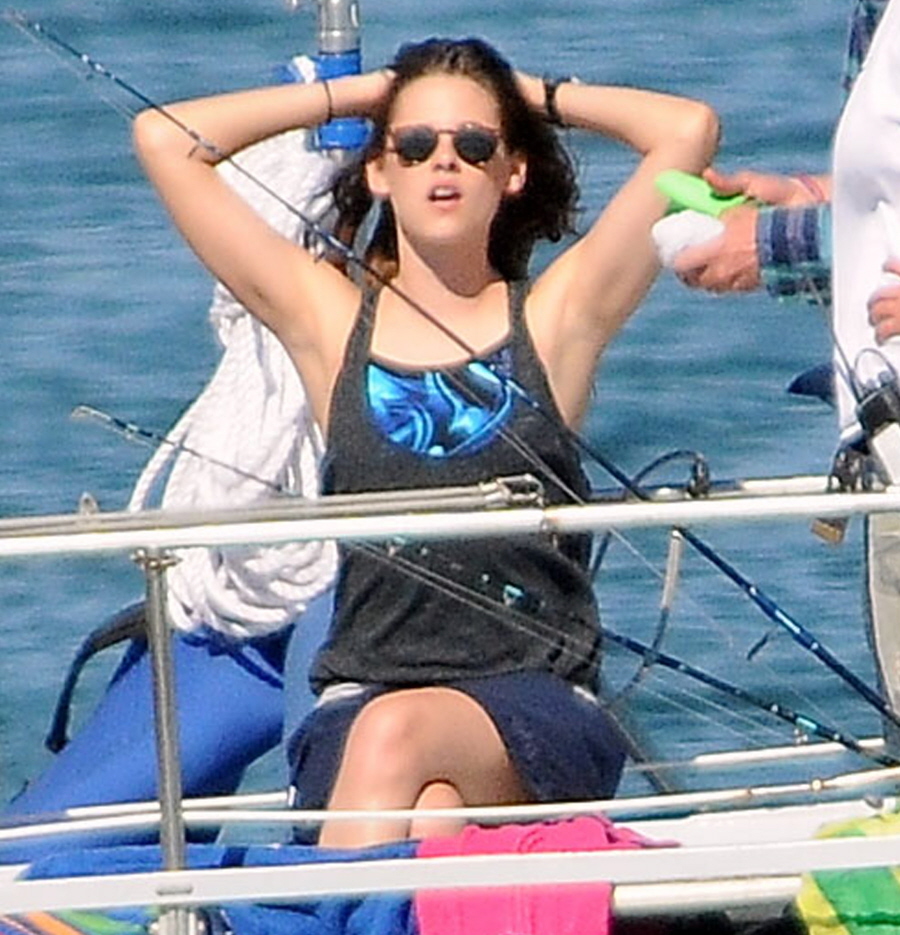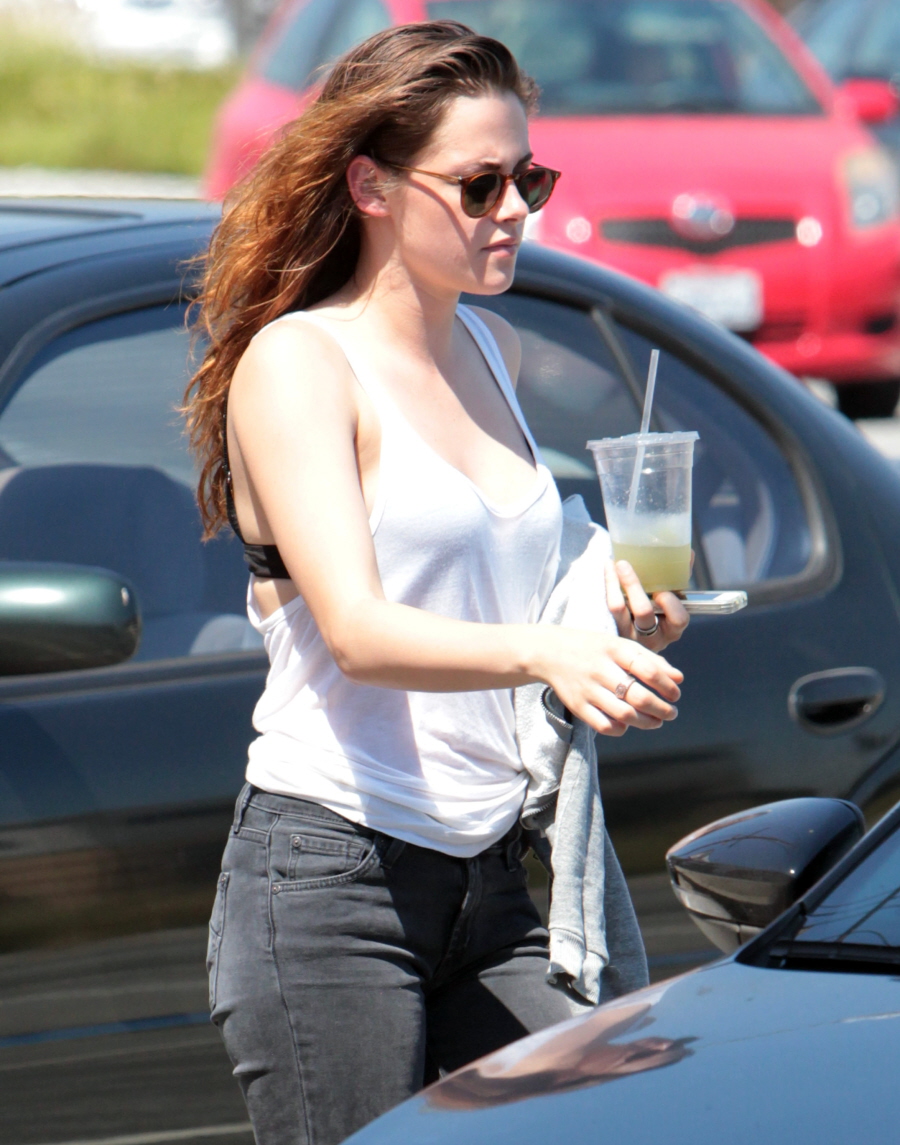 Photos courtesy of Fame/Flyet.