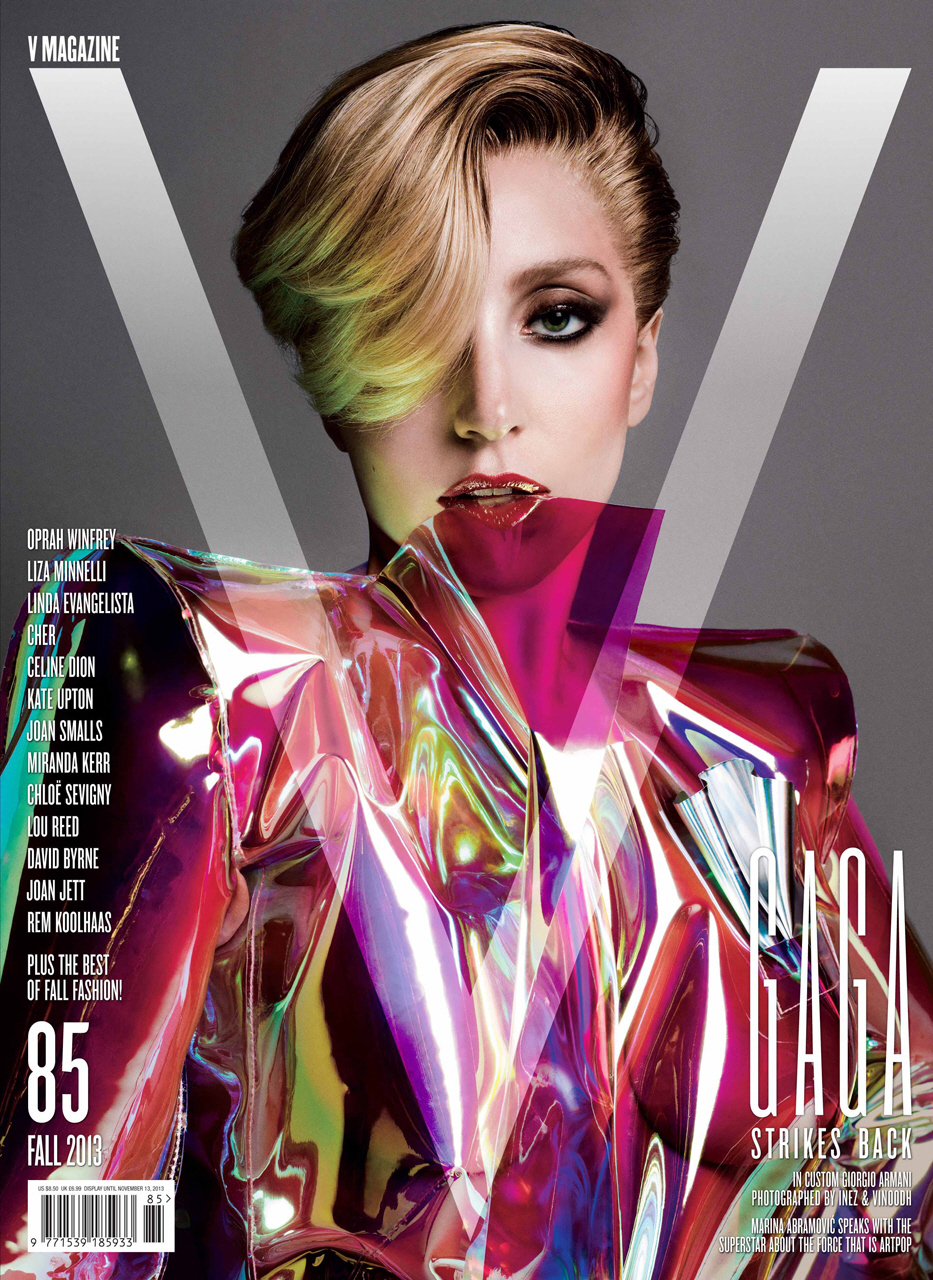 As we discussed yesterday, Lady Gaga covers the new issue of V Magazine. V actually did four covers and four separate photo shoots with Gaga, each shoot with a different wig and different "styling". Although I can only post a few photos from the entire shoot because Gaga is naked in nearly every pic. She's so subversive. So brilliant. Showing your boobs is so avant-garde. You wouldn't understand. I'm also including some new photos of Gaga wandering around in clown makeup yesterday. Blah.
Gaga just released her new "lyric video" for "Applause," her first single off of ARTPOP. There are drag queens and wigs and little monsters. It's actually a decent lyric video, I think.
As I'm sure you've already seen (and heard and read), many people are comparing "Applause" to Madonna's "Girl Gone Wild," which was a single Madonna released… when? 2012, I guess. Listen to them back to back and you really hear the similarities.
Does Gaga deserve the shade that consistently thrown at her for "copying" Madonna? Madonna copied a lot of artists too – or as Beyonce would say, "homage-ing them". While I do think "Applause" and "Girl Gone Wild" sound similar, I also think Gaga's single sounds sort of Rihanna-ish, which is to say that it sounds like a million other interchangeable pop songs these days. So, does Gaga deserve criticism for making what sounds like a pretty basic pop album (when it's supposed to be the definitive album of a generation), or does she deserve criticism for copying Madonna specifically? Or none of the above?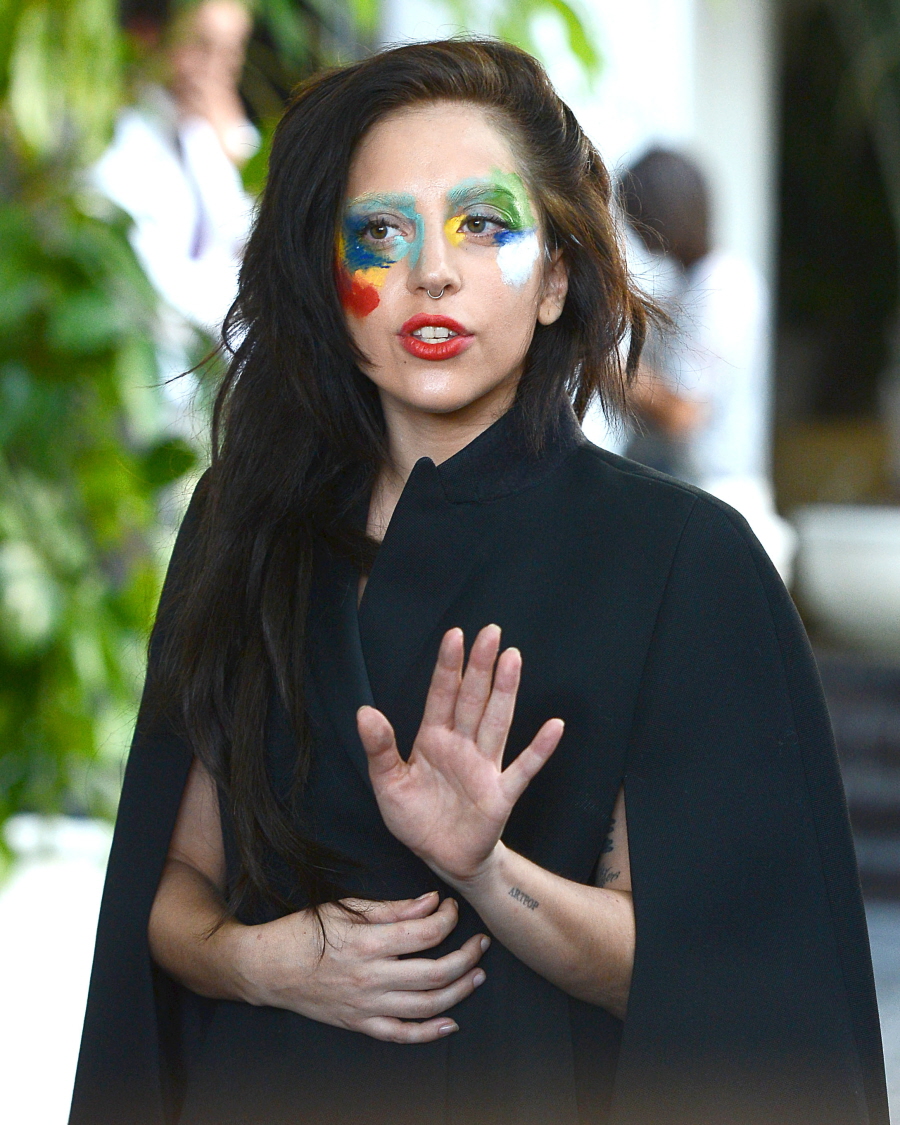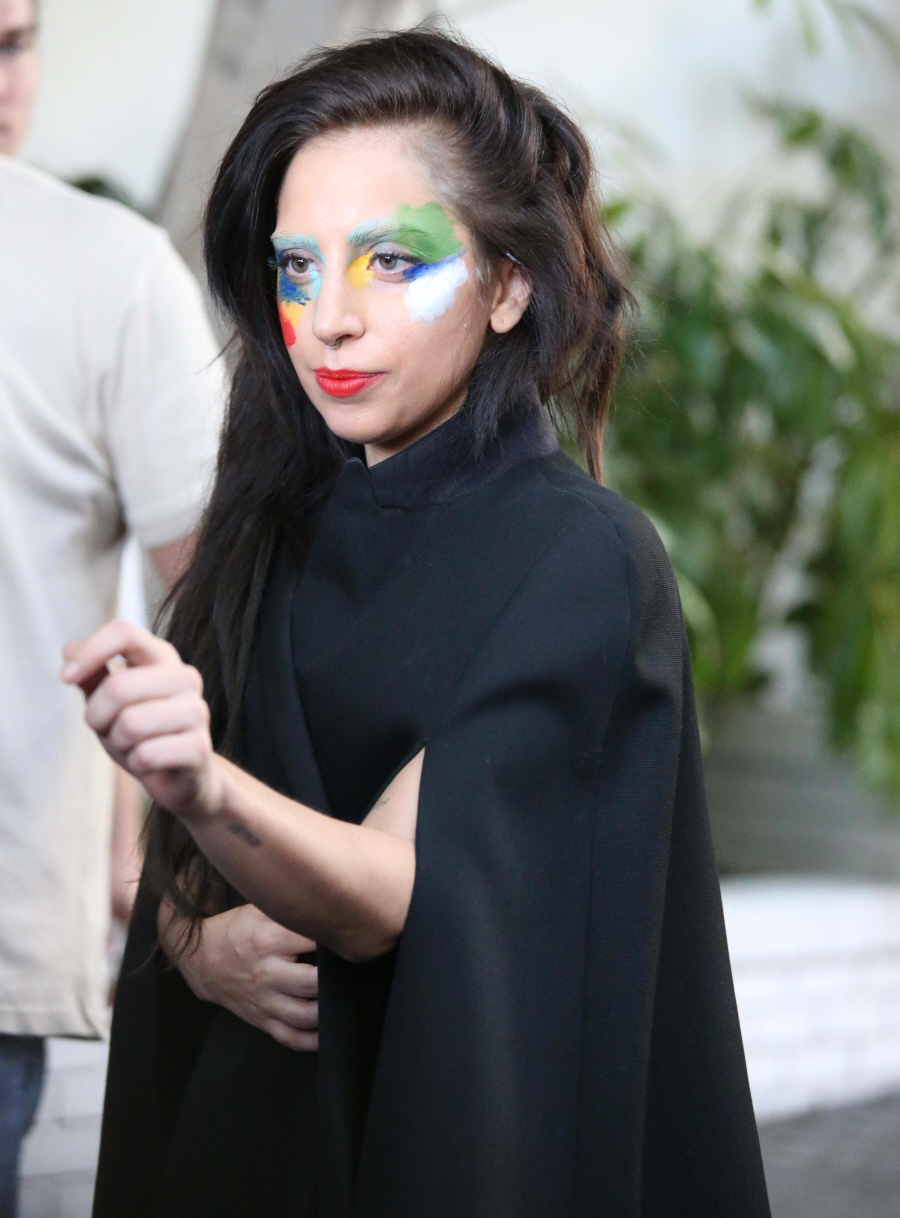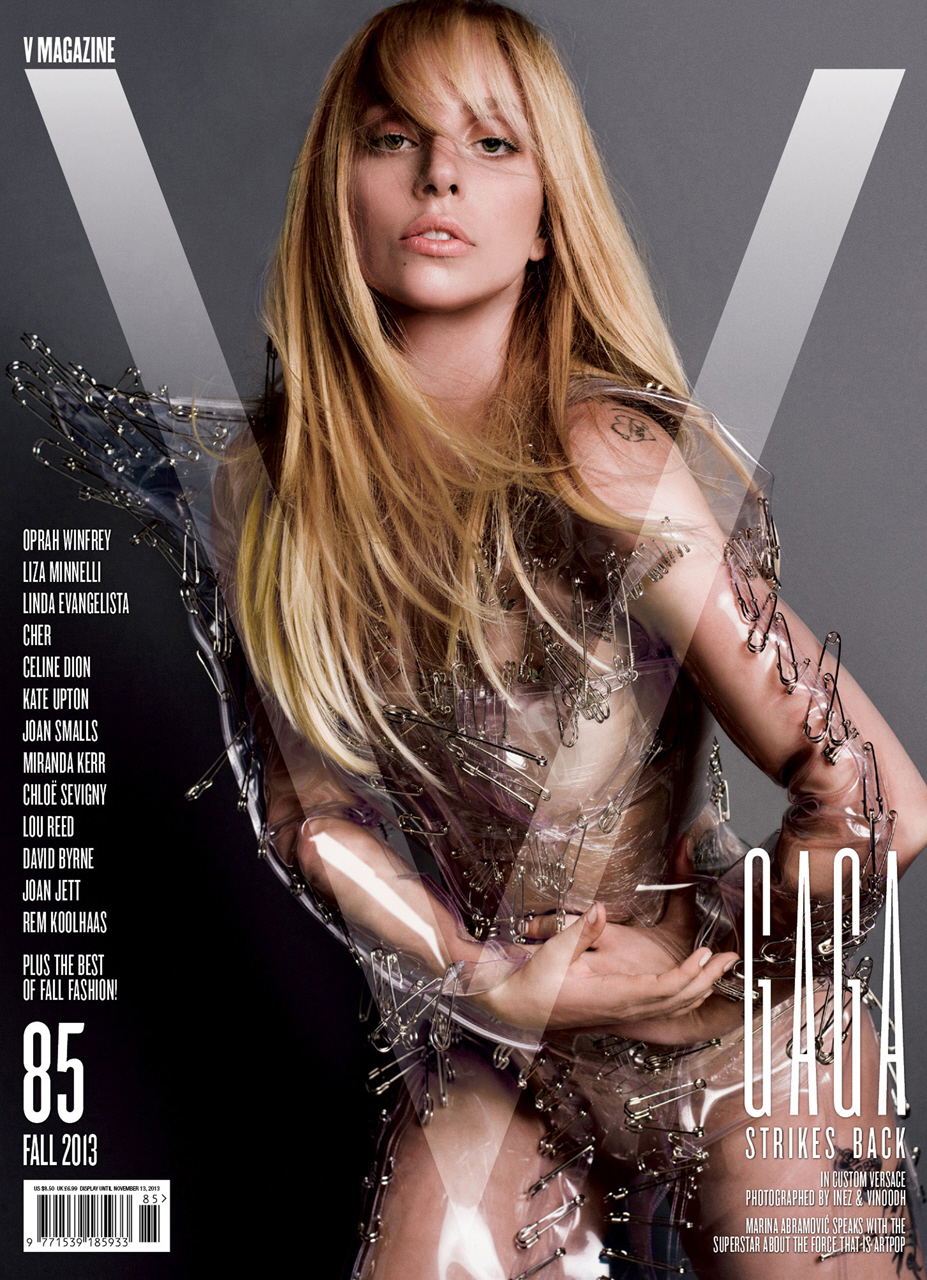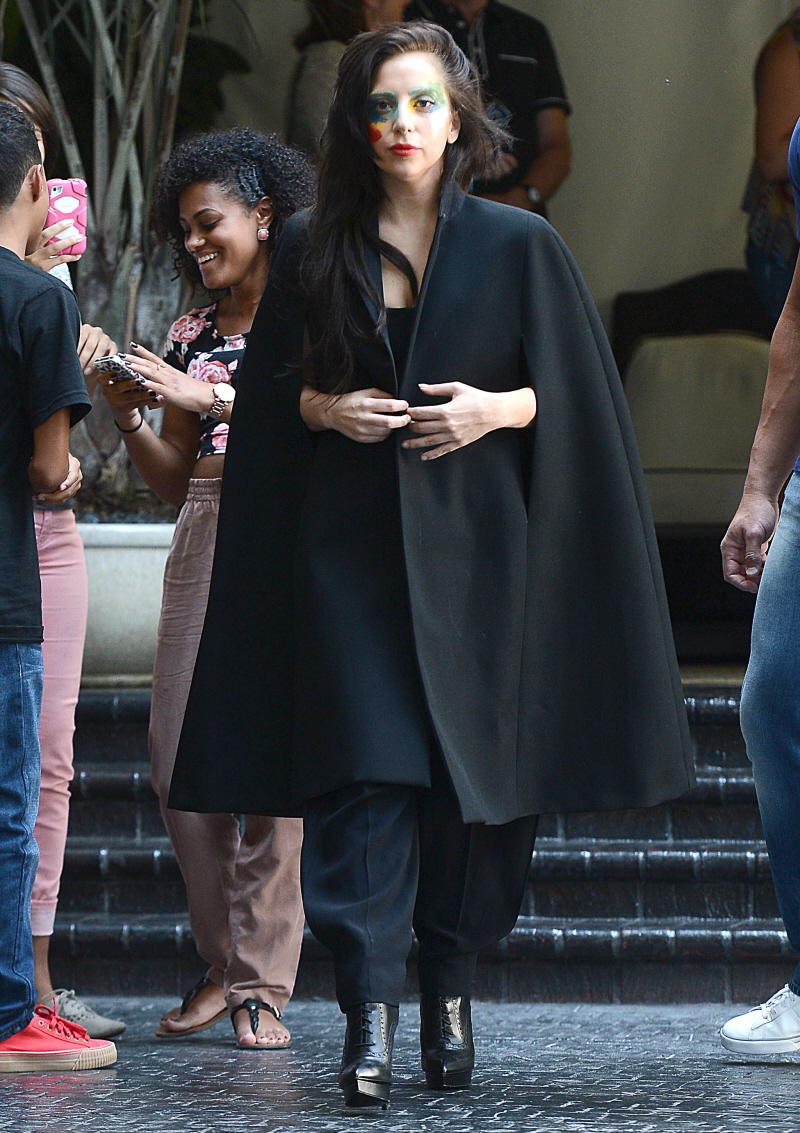 Photos courtesy of V Magazine, WENN.