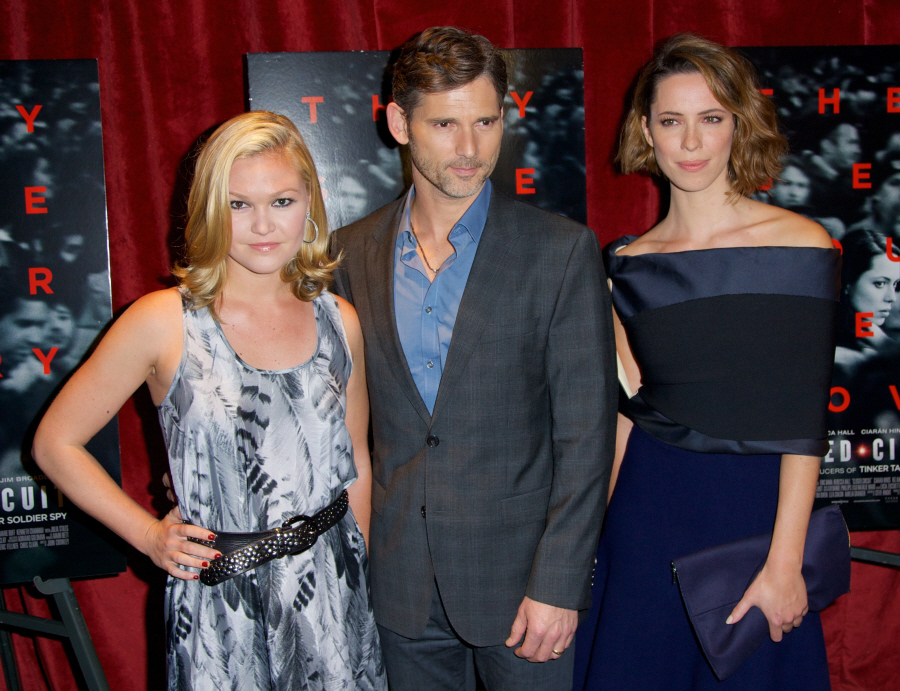 Here are some lovely new photos of my love Eric Bana at last night's NYC screening of his new film, Closed Circuit. Eric has been in New York for several days now – we had casual photos of him over the weekend too. But Eric can wear a suit! He looks sort of dorky, but still really hot. Eric has beautiful curly hair too, like Benedict Cumberbatch. I have hair envy! I'm also including some photos of Eric's costars, Julia Stiles (she plays a NYT reporter in the film) and Rebecca Hall (she plays a lawyer and Bana's lover).
While in NYC, Bana has been doing some somewhat unconventional movie promotion, probably because Closed Circuit is such a politically charged (and politically relevant) film about espionage, government conspiracies, privacy and unintended "leaks". On yesterday's NOW with Alex Wagner (on MSNBC), Bana and the director of Closed Circuit were interviewed right after Alex did a segment about Edward Snowden, The Guardian and Glenn Greenwald. Here's the video:
Visit NBCNews.com for breaking news, world news, and news about the economy
I love that she name-checked Munich! Munich deserves more love. It barely got any attention when it was first released, but over the years, it's become something of a must-watch modern classic, and it really is one of Steven Spielberg's finest and most nuanced films. And Bana is magnificent in it.
Bana also sat down for a low-key ABC interview too:
I kind of wish Bana was a little bit more controversial. I mean, I don't want him to go "full Miley" and start sticking out his lizard tongue and twerking up a storm (although that would be amazing), but I just want him to be able to do an interesting and notable soundbyte.
And no, I have no idea what Rebecca and Julia are wearing. Both of those dresses are terrible.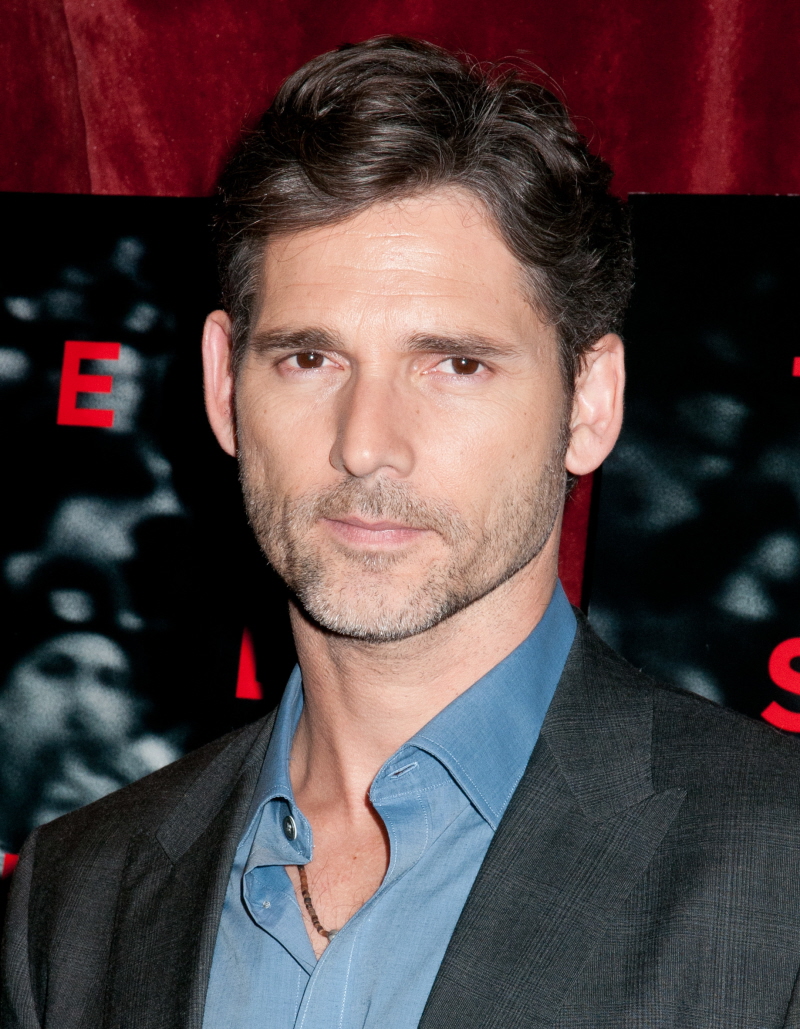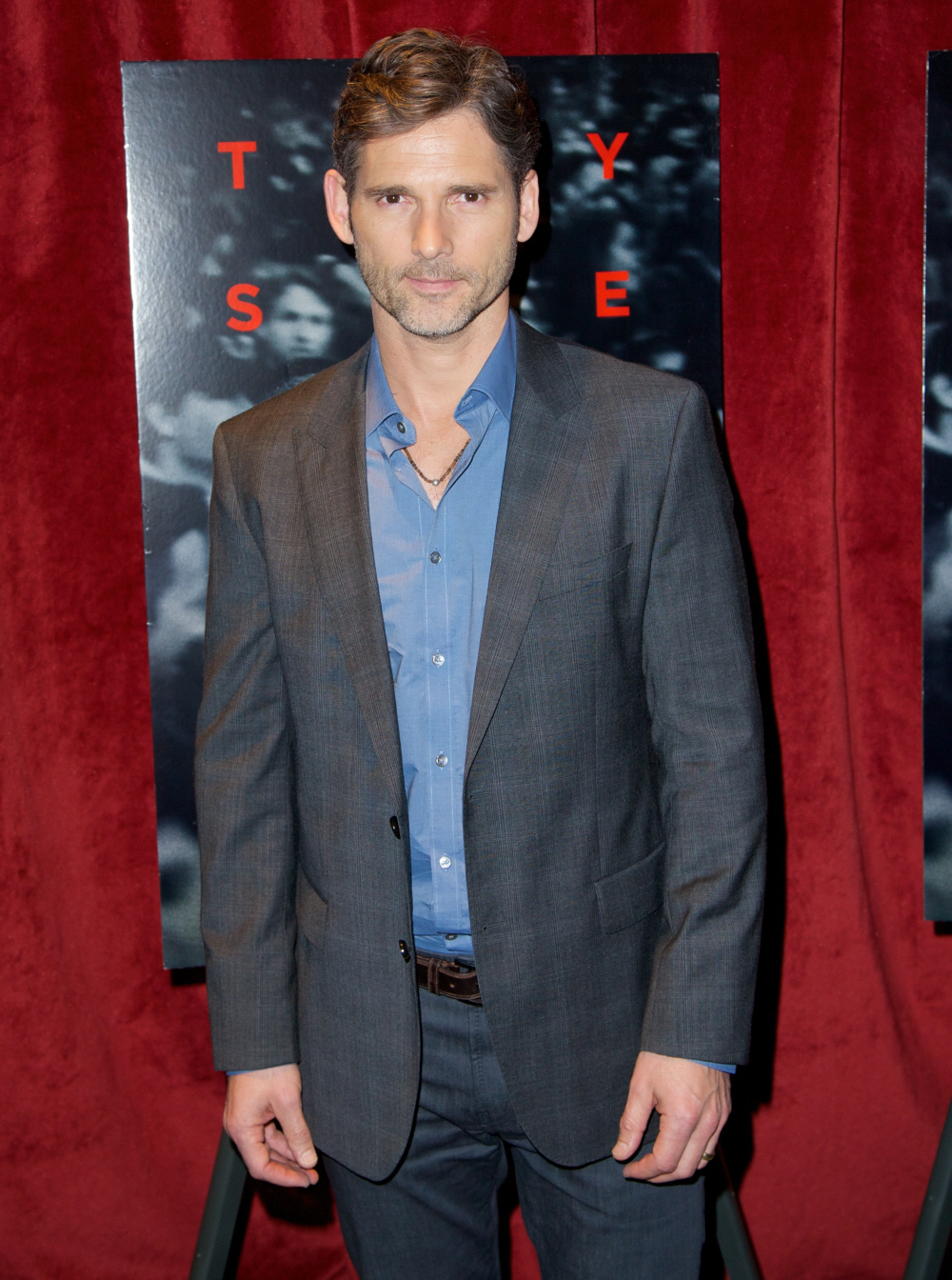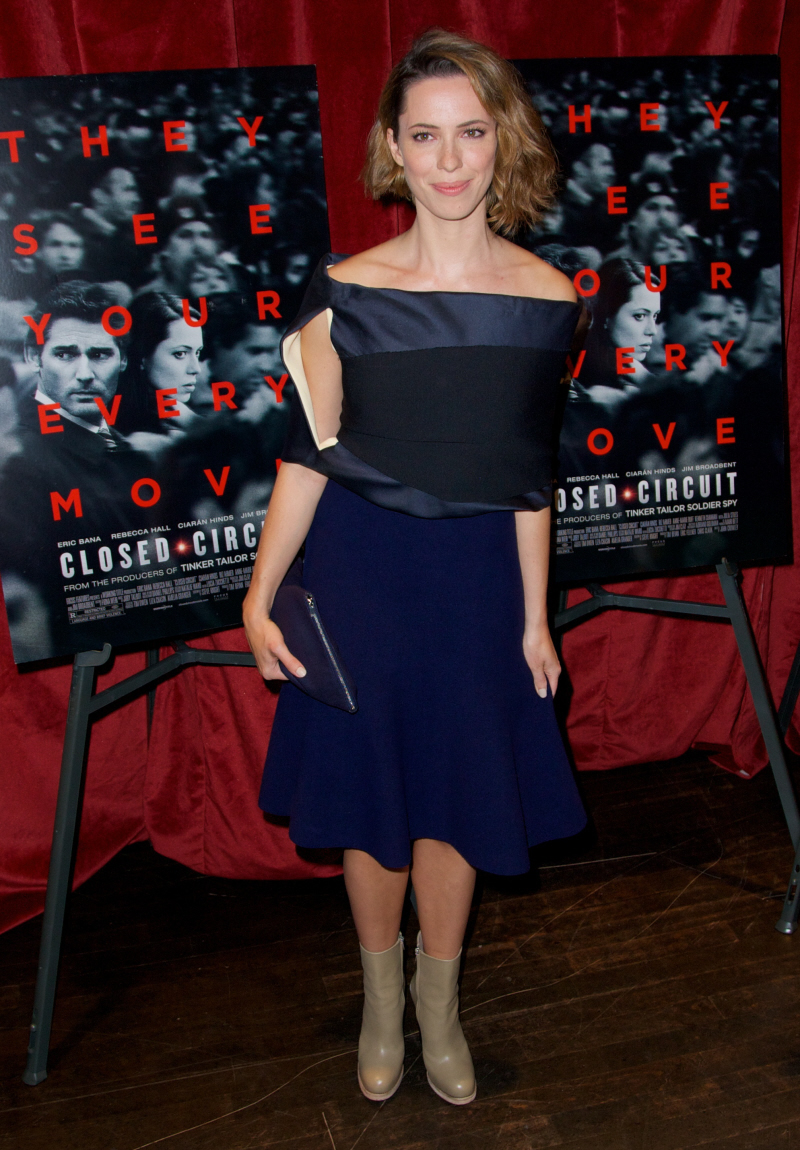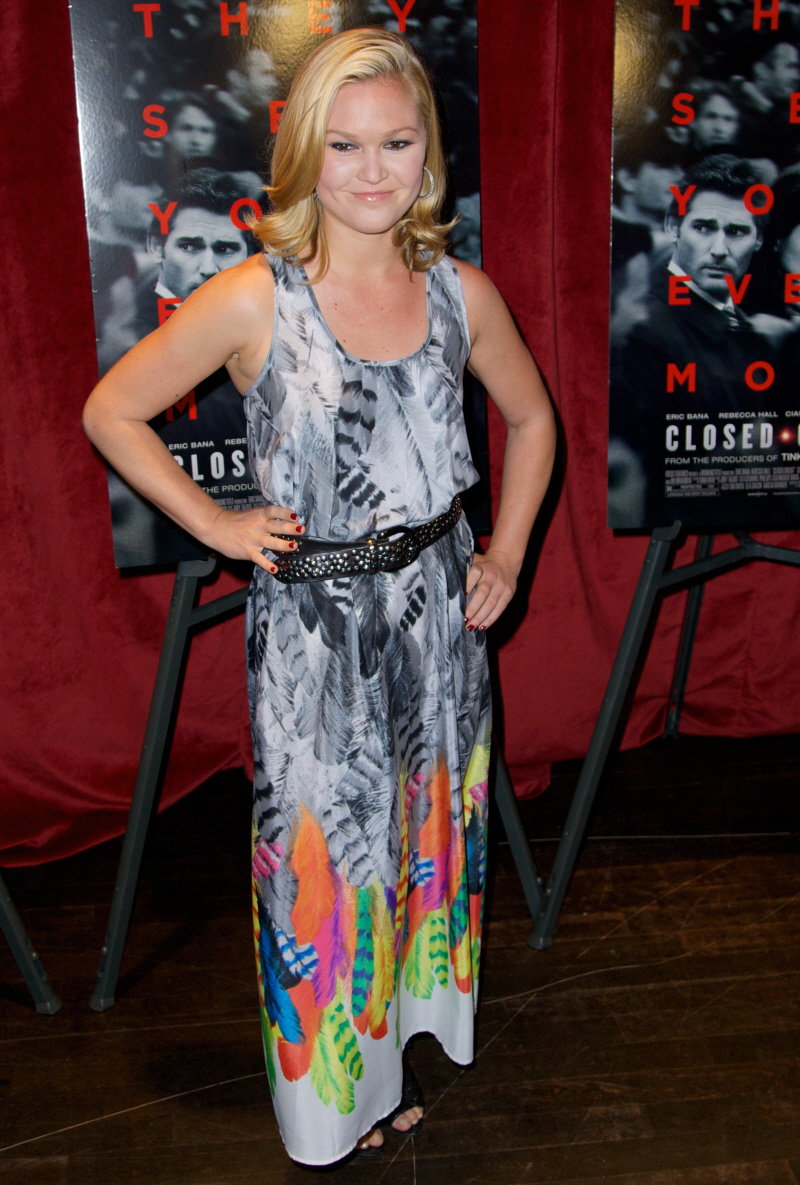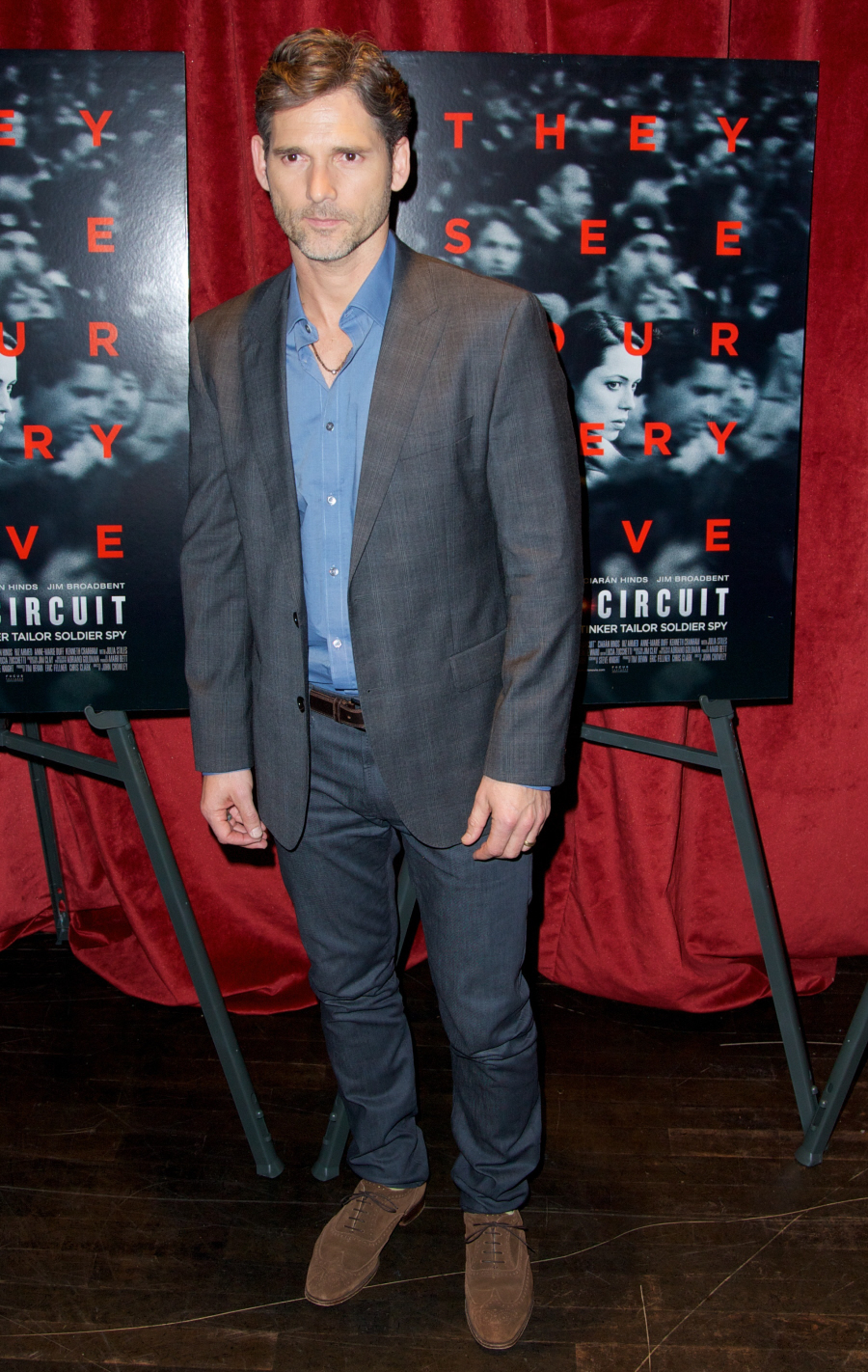 Photos courtesy of WENN.