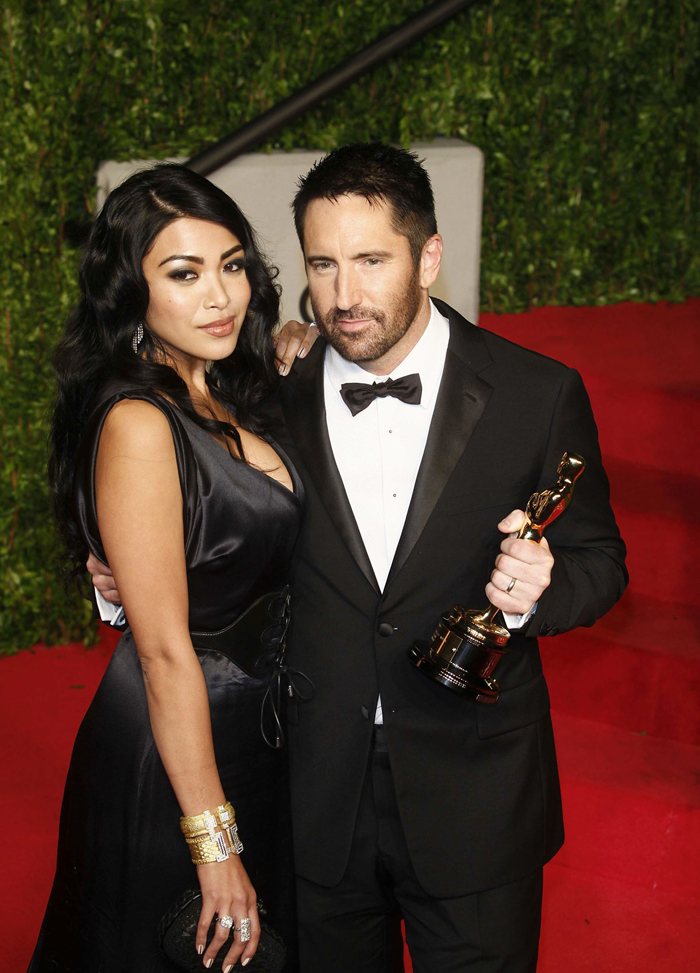 This is a very rare opportunity for me because we hardly ever have an occasion to write about Trent Reznor. His reputation just doesn't gear itself towards coverage on gossip blogs because he's not exactly papworthy. Or at least, Trent hasn't met any gossip-type controversy since he broke the hearts of a million fangirls after marrying his Playboy bunny, Mariqueen Maandig, and quickly set about impregnating her twice. Did you know that his son's name is actually Lazarus? Of course it is.
Regardless of Trent's clichéd penchant for naming children, I still harbored so many "feels" for the Rez. Ever since 1990 when I first heard "Head Like a Hole" on my local college/alternative radio station, he's been my precious. That sounds really creepy, right? Well, I swiftly got over it about a month ago when I heard the first single, "Came Back Haunted," from the upcoming NIN album. The second single, "Everything," came out just a few day ago. Ironically, "Everything" isn't all that and is especially bizarre from a guy who used to publish under his "Nothing" label. The damn song sounds like a Huey Lewis tune — seriously, he totally ripped off Huey at 0:10 in this audio version. Can you hear it?
In the interest of promotion (because NIN is offically back with a music label, Columbia, even though he hates corporate music), Trent covers the September issue of the illustrious Spin magazine. The cover itself has not been released yet, but Trent has covered the magazine a zillion times already if you want to travel back in time. In this interview, he talks about lots of stuff, including his feelings on Kanye West. He describes ol' Yeezus as being on the verge of implosion, which makes me think of Kanye's recent incident where he assaulted a paparazzo, but I don't think Trent's talking about a negative form of implosion here: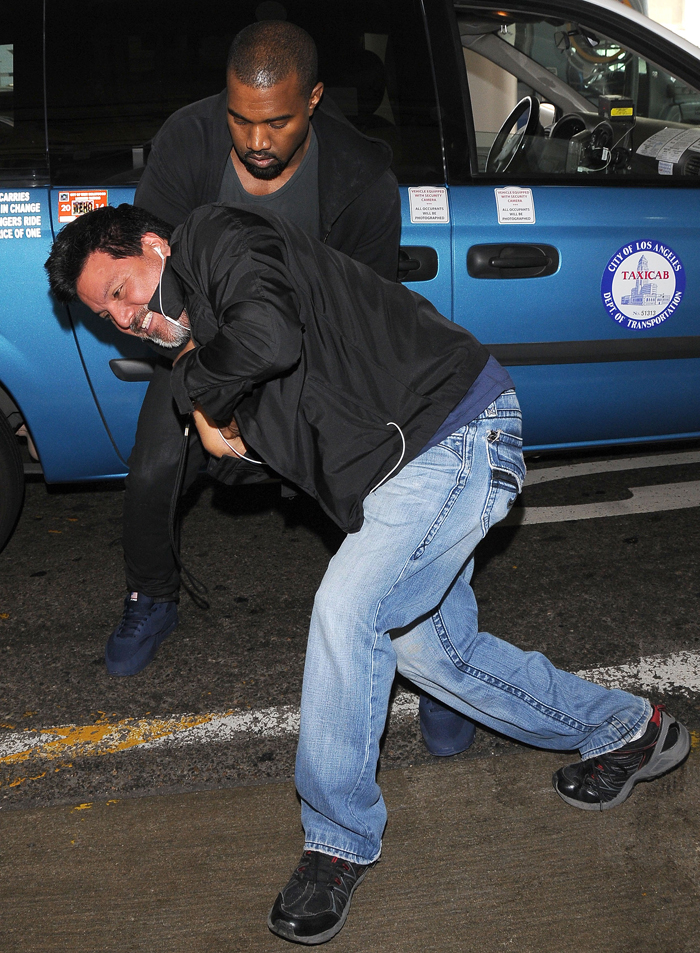 Everyone copies him: "I got hints of being influential back in the dark ages of late '90s," Reznor said, humbly, while speaking to SPIN for our upcoming September cover story. "But the bands I would hear it in bummed me out so much that I can't listen for that anymore. I did notice [my influence] post-Social Network. I started hearing a few things that made me think, 'Okay, I bet you've heard our score.'"

He loves Yeezus: "I know [Kanye] a bit. He's come out to shows and we've had some humorous — I've listened to him talk backstage a few times. I can't say that we had a conversation. I find him an interesting character. Yeezus, I really love it. I think the sound of it is cool. I can't endorse what he's saying lyrically, but I will say that in terms of the role of the dangerous entertainer in 2013, nobody is beating him at that game. It feels like he might implode. Even if it is calculated to some degree, it feels rough on the edges in a way that I can appreciate. I'm glad he's out there. Consistently he's put out ahead-of-the-curve sh-t. He's definitely a talented guy."
[From Spin]
I can't really tell why Trent is talking about Kanye here other than simply answering the questions that were posed to him. He probably admires Kanye in a sense for his anti-commercial Yeezus, but there's no way in hell that he envies Kanye's descent into Kardashian hell. There's a sadness in Trent's words too because it's obvious that he no longer possesses the fury to write cutting edge music himself. Along with Atticus Ross, he can score movies like no one's business, but NIN's new singles are homogenized, pre-packaged, pop music. A kinder, gentler Reznor. Nothing special at all. Of course, I don't begrudge him for going corporate and deciding to no longer give his music away for free (which is what he did after giving Interscope records the finger in 2007). Reznor is a family man now, and he has mouths to feed.
As mentioned above, Nine Inch Nails' eighth album, Hesitation Marks, will arrive on September 3. Did you know that NIN is now 25 years old? That makes me feel positively ancient.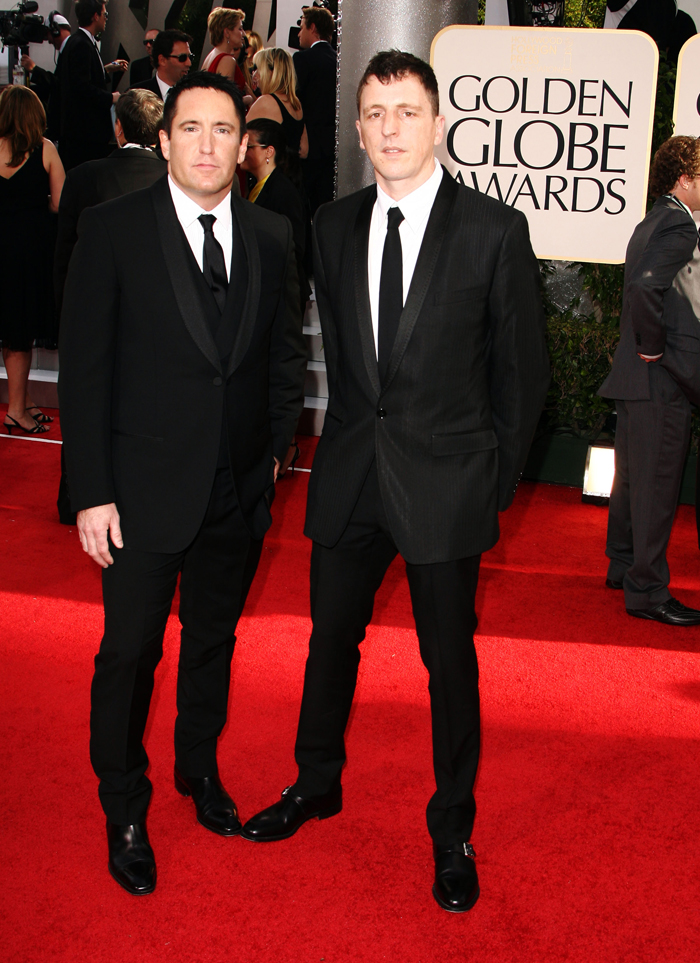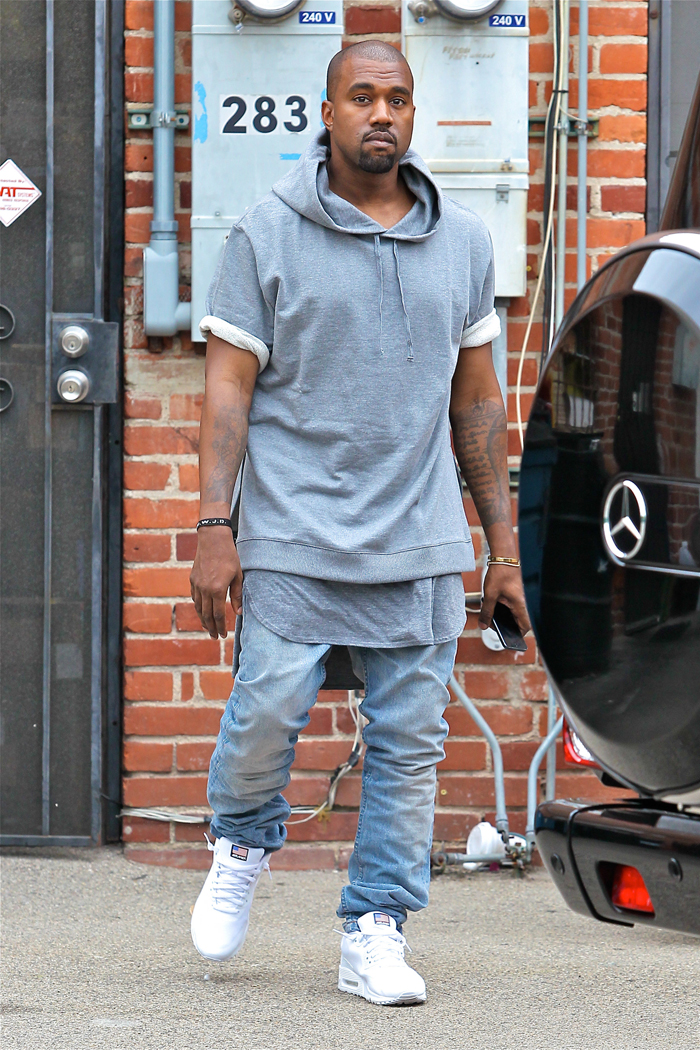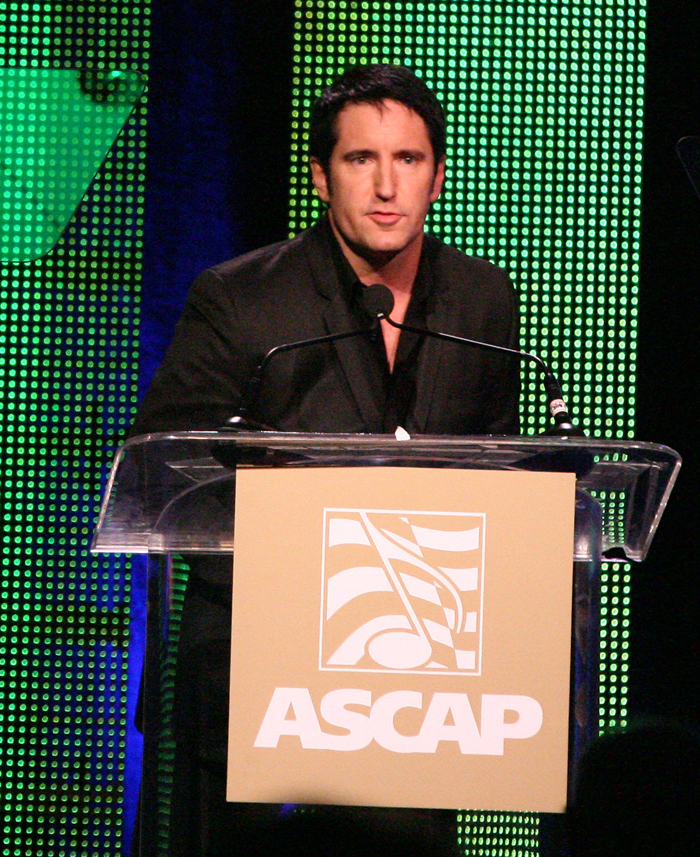 Photos courtesy of Fame/Flynet and WENN