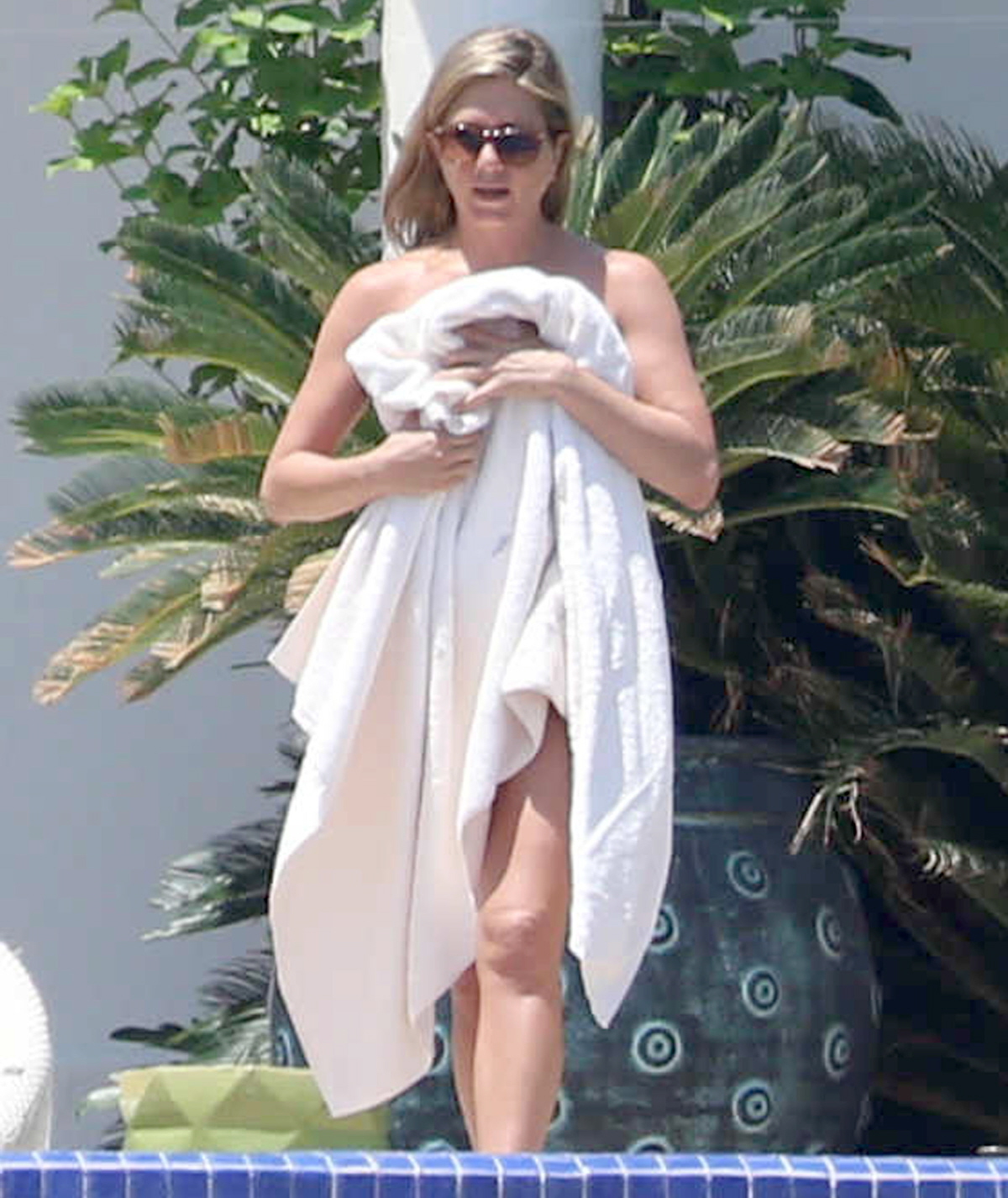 As I discussed earlier, Justin Theroux and Jennifer Aniston are in Cabo and their trip was sponsored by SmartWater. SmartWater bottles are seen in many of the photos from the trip, and E! News even had a little PR piece about JustJen's affectionate behavior and passionate lovemaking in between gulps of SmartWater. We didn't have the early photos and I wasn't too broken up about it because once you've seen one set of pics of JustJen in Cabo, you've pretty much seen them all. Still, we got some new photos this morning and so here you go.
Eagle-eyed JustJen fans will notice a few slight differences in these photos as opposed to the Cabo photos from Thanksgiving and Christmas 2012. For one, Justin finally got a real pair of swim trunks. He's no longer wearing those black denim shorts. And… that's like the only difference. Seriously. Aniston is even wearing an old bikini that we've seen before. Her hair looks the same, everything else is the same. They're couple-vacationing with Jason Bateman and his wife.
So, since we have so many photos of Justin (and Justin carrying SMARTWATER), let me ask: would you hit it? I'll admit that Justin's best angle is waist-up, face kind of covered. Full-length body shots reveal a guy with weird proportions and head-shots reveal Aniston-mandated hyper-grooming. So, these photos are pretty good. He has a nice chest and a wiry, strong build. But no, I wouldn't hit it. These photos of Justin remind me too much of Sean Penn (in looks) – both dudes seem to have that overheated, sun-damaged look which is not appealing.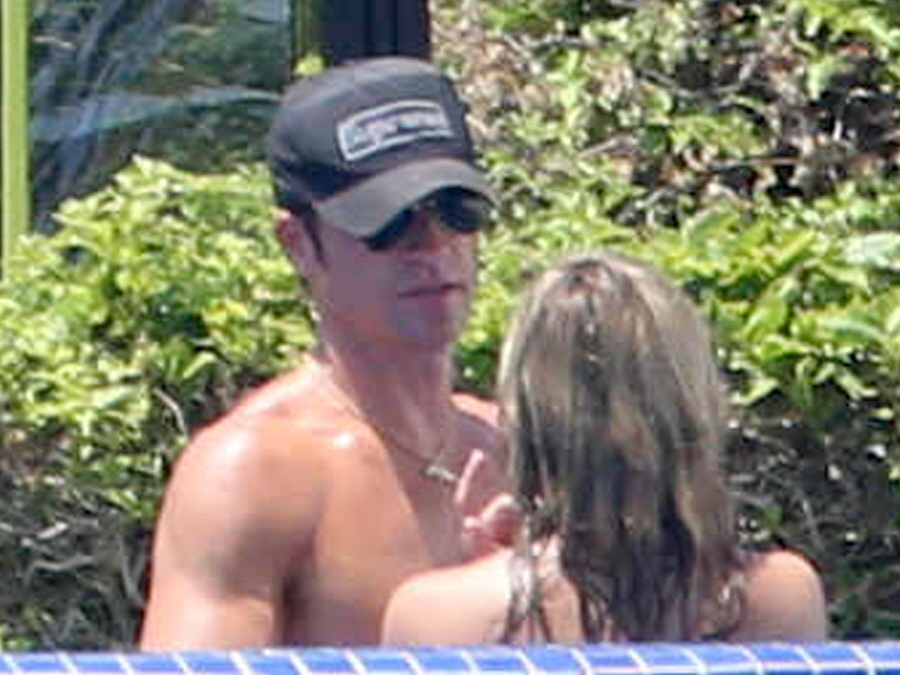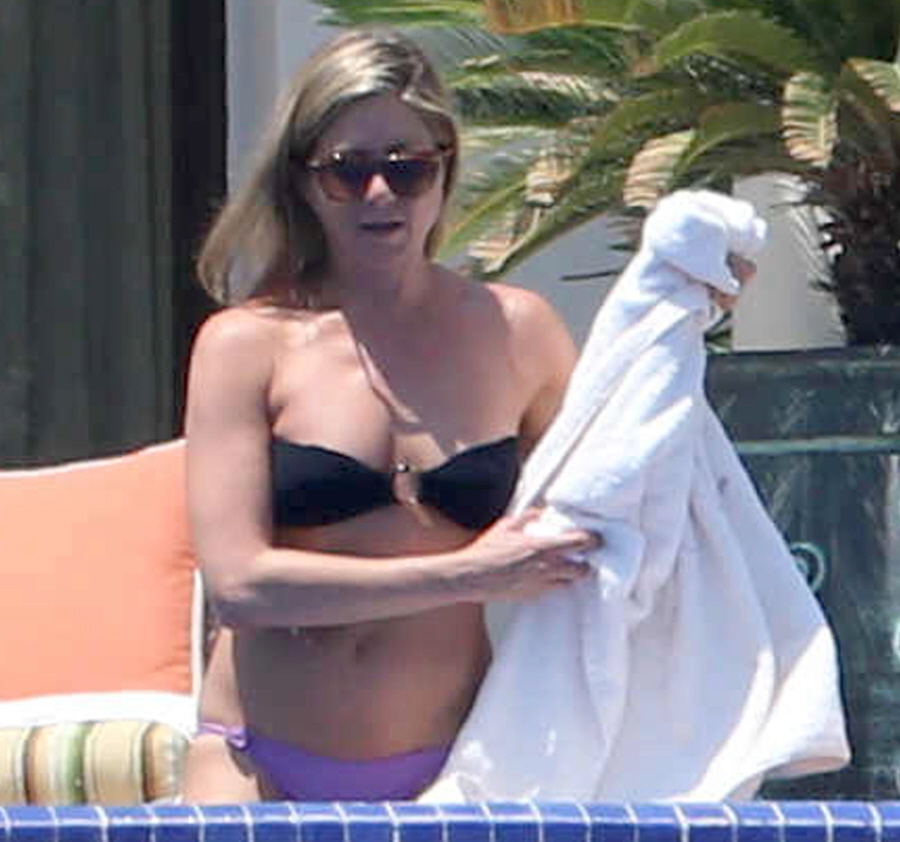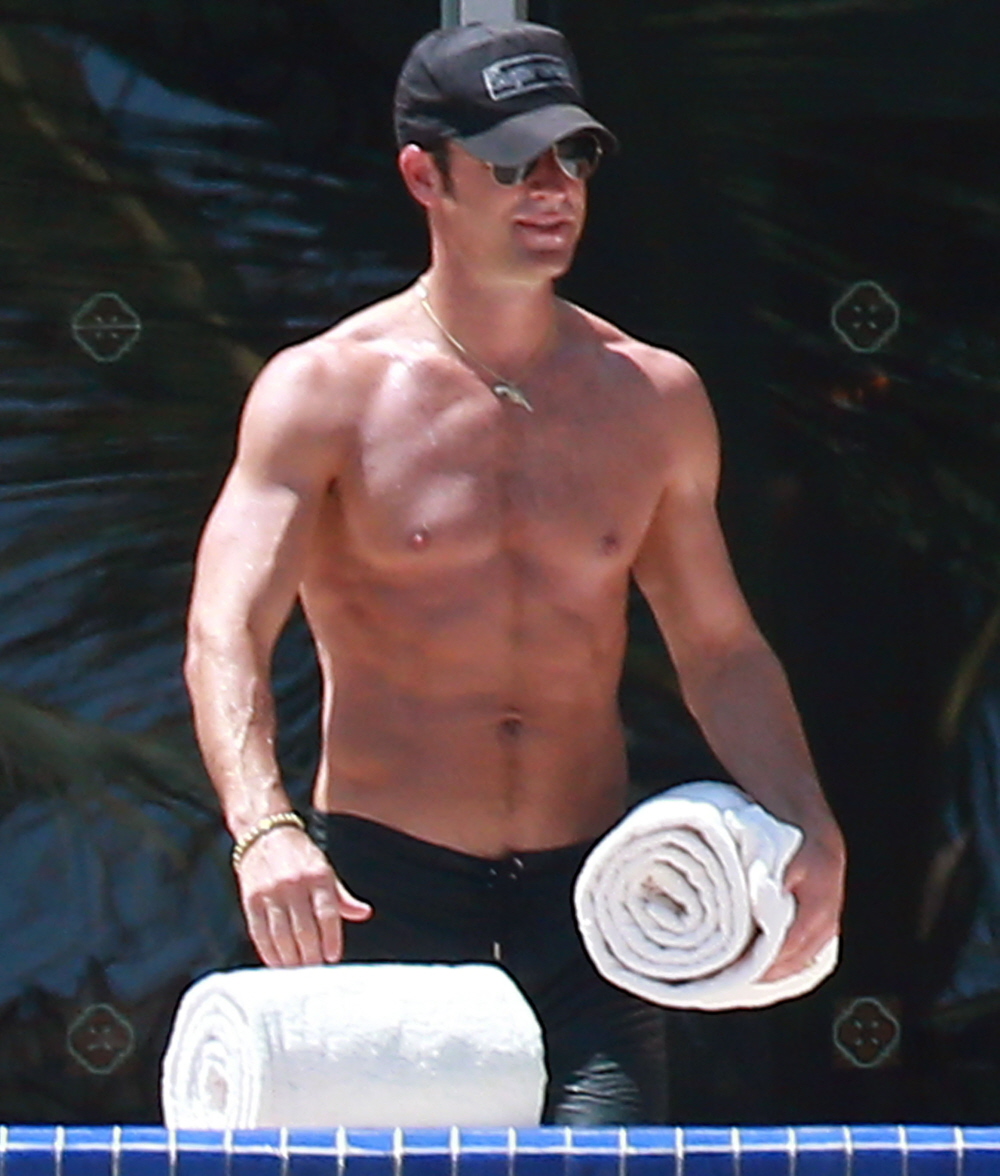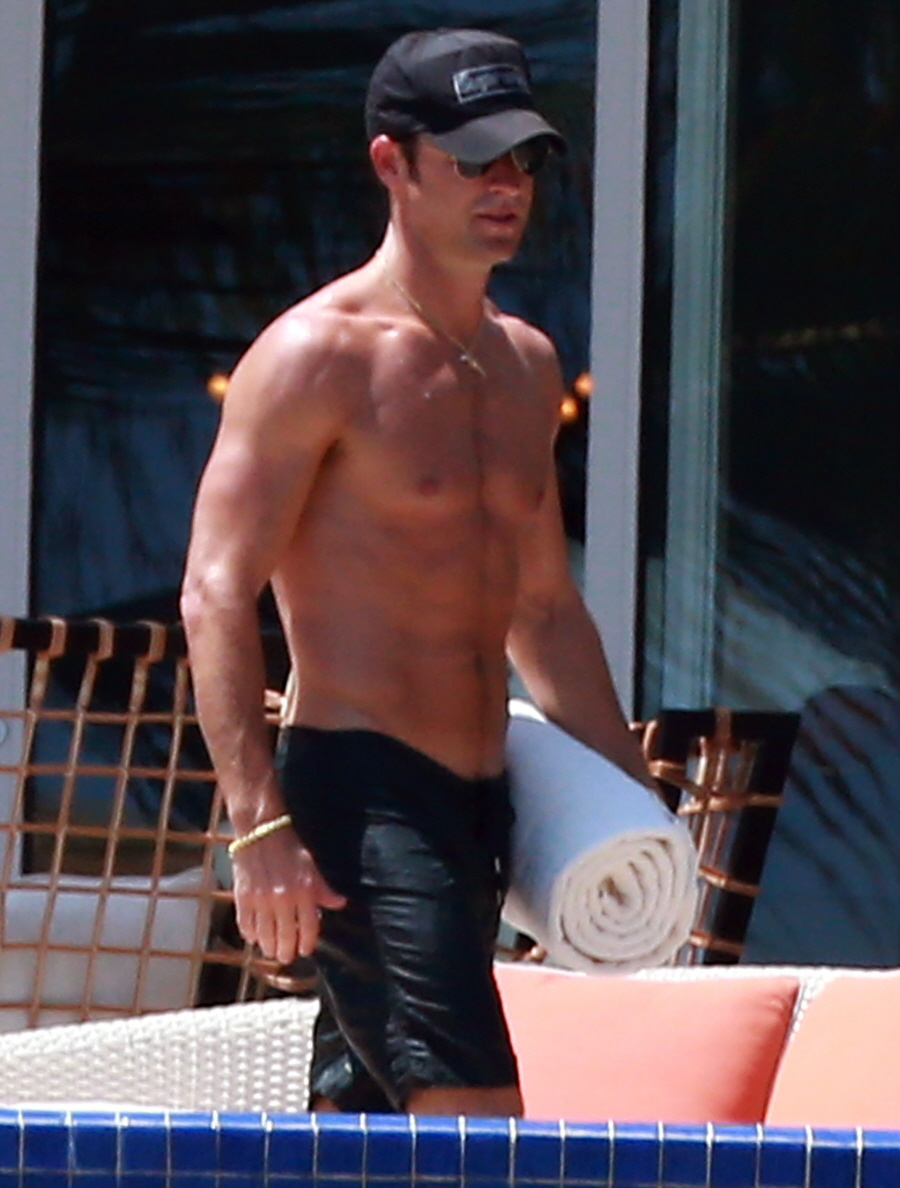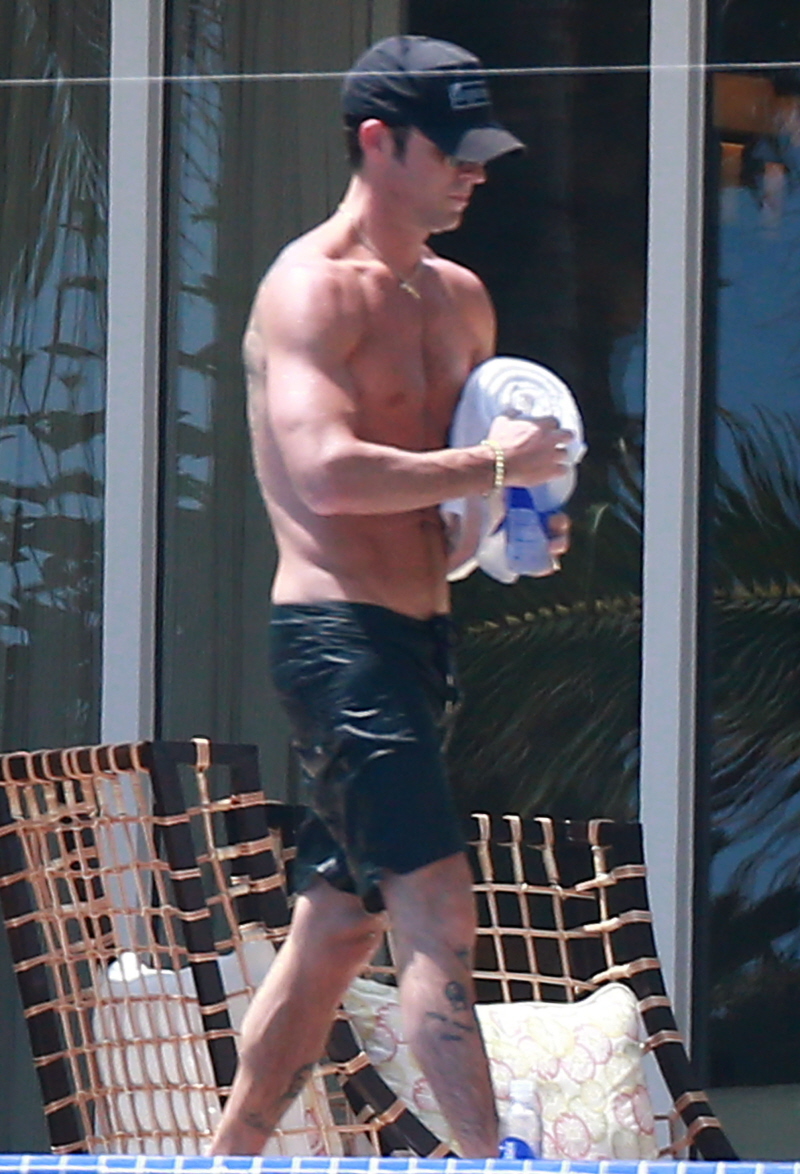 Photos courtesy of Fame/Flynet.