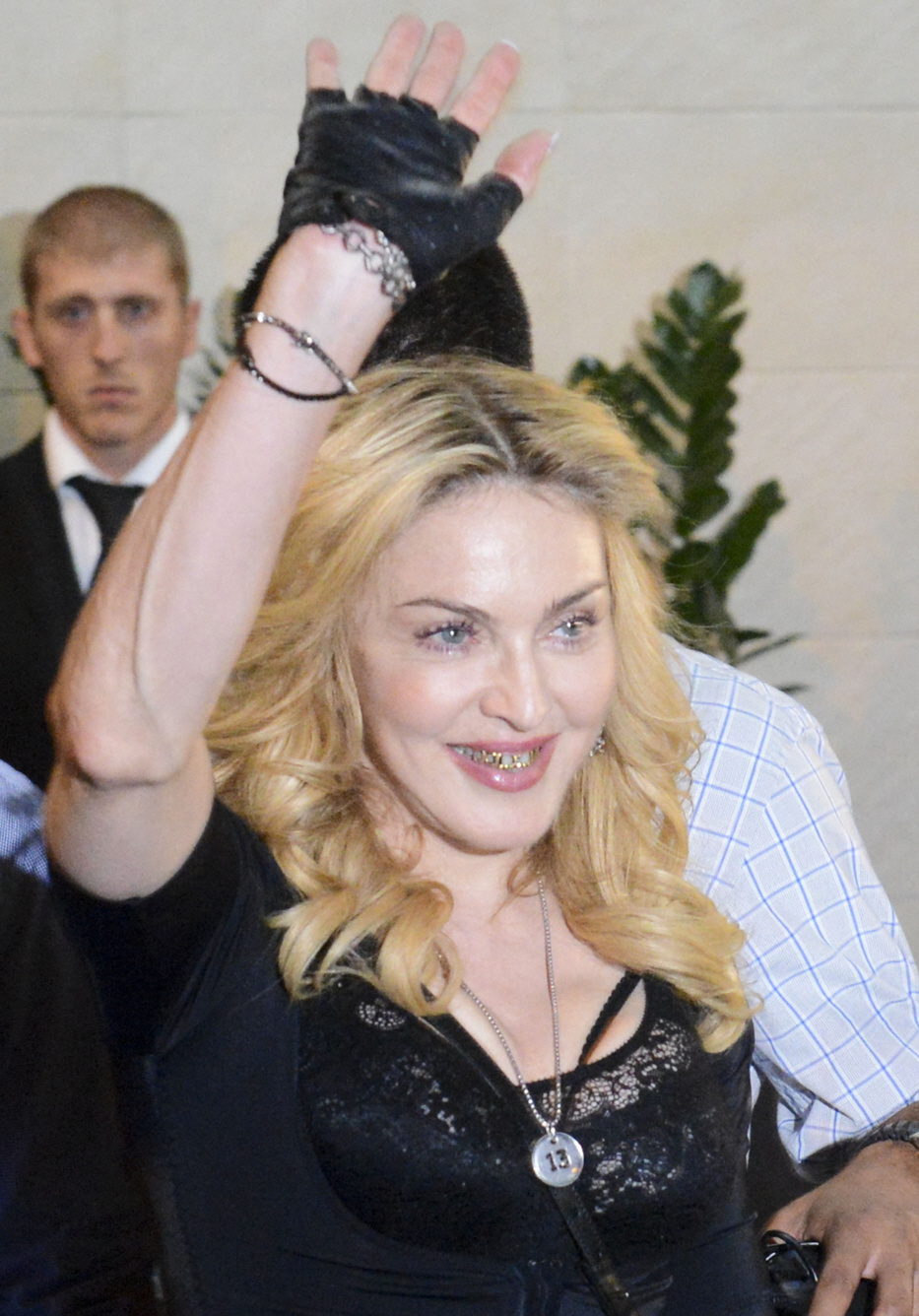 As Bedhead discussed last month, Madonna managed to see Miley Cyrus's new look and Madge decided that she too needed a "grill". As much as we say that Lady Gaga is always copying Madonna, we still have to remember that Madonna was The Original Copycat. So, Madge thinks she's Miley Cyrus now. Madge thinks that she can do it BETTER than Miley. Is she right? These are photos of Madonna in Rome yesterday – she was visiting a new Rome branch of her "Hard Candy Gym". Madge wore her grill. Because of course she did.
Madonna just couldn't wipe the smile off her face earlier this week, and little wonder – the pop legend was keen to give fans and photographers a closer look at her distinctive grills. While the unusual fashion accessory is a common feature in the mouths of younger stars like Justin Bieber and Rihanna, Madonna – who celebrated her 55th birthday last week – clearly puts no limit on what she can get away with. Indeed, the Borderline singer cheerfully showed off her glittering grills when she paid a visit to the Rome branch of her Hard Candy fitness studio chain on Wednesday.

Wearing a black mini-dress, black tights and those fingerless leather gloves she's so fond of sporting, Madonna called in to the Colosseo gym for what amounted to a quick inspection, but all eyes were inspecting her mouth as she made her across the threshold.

The singer and actress let her hair down in France recently at the Menton music festival before celebrating son Rocco's 13th birthday with a game of paintball that included young boyfriend Brahmin Zaibat and her teenage daughter, Lourdes. Her own birthday fell on August 16, and Madonna celebrated by throwing a raunchy fancy dress party themed around the French Revolution.

With the party over she's now getting down to the series business of managing her gym empire – with her latest visit to the Rome studio her second in as many days. The superstar previously ditched her workout attire for a chic designer outfit when she visited her fitness centre on Tuesday.
Madonna turned on the style big-time in a tight black skirt teamed with a black and white blouse and black Christian Louboutin heels. The singer accessorised with sunglasses, a gold chain and black leather bag as she entered the building flanked by two bodyguards.

Madonna seemed in good spirits as she left her car and was surrounded by a throng of waiting fans and photographers as she rushed inside.
Yes, you read that correctly. Madonna's 55th birthday party in France was "pre-revolution" themed. She dressed up as Marie Antoinette. And then she dressed up as Miley Cyrus for a trip to Rome. When did Madonna become less "the Mother of Reinvention" and more "that crazy old lady who is desperately trying to remain relevant"?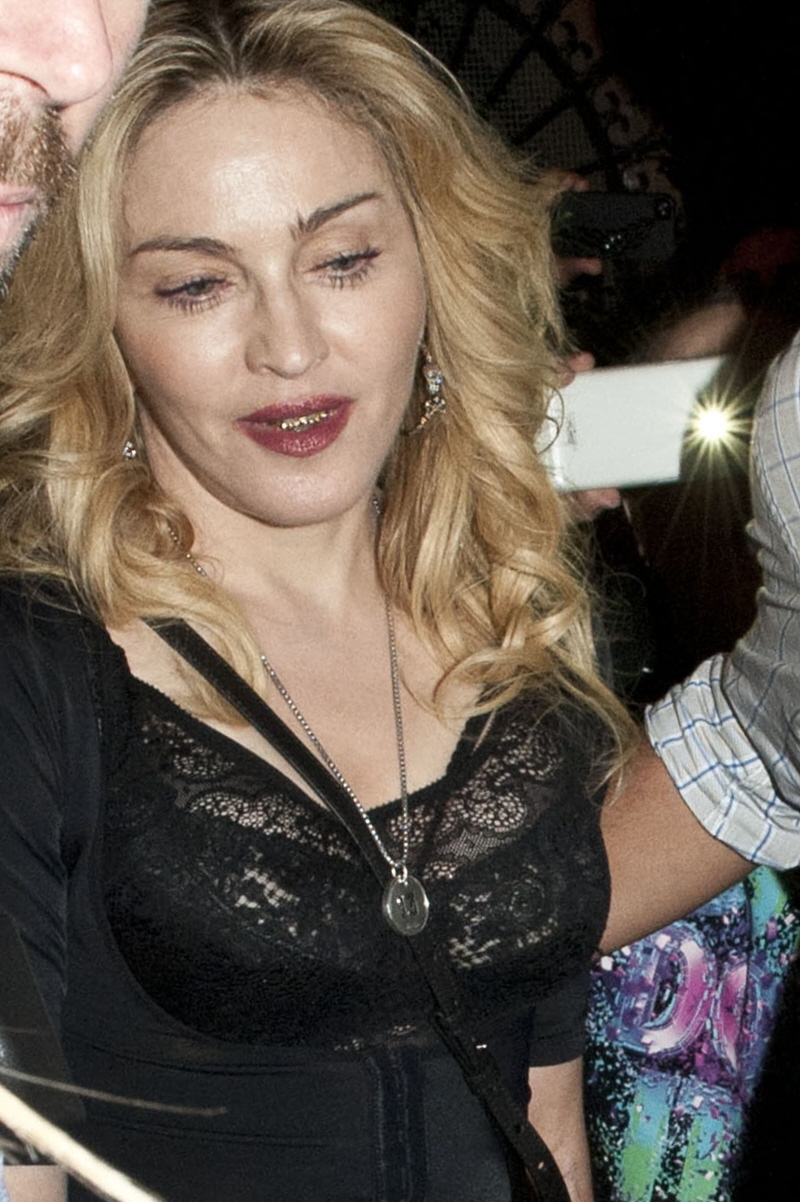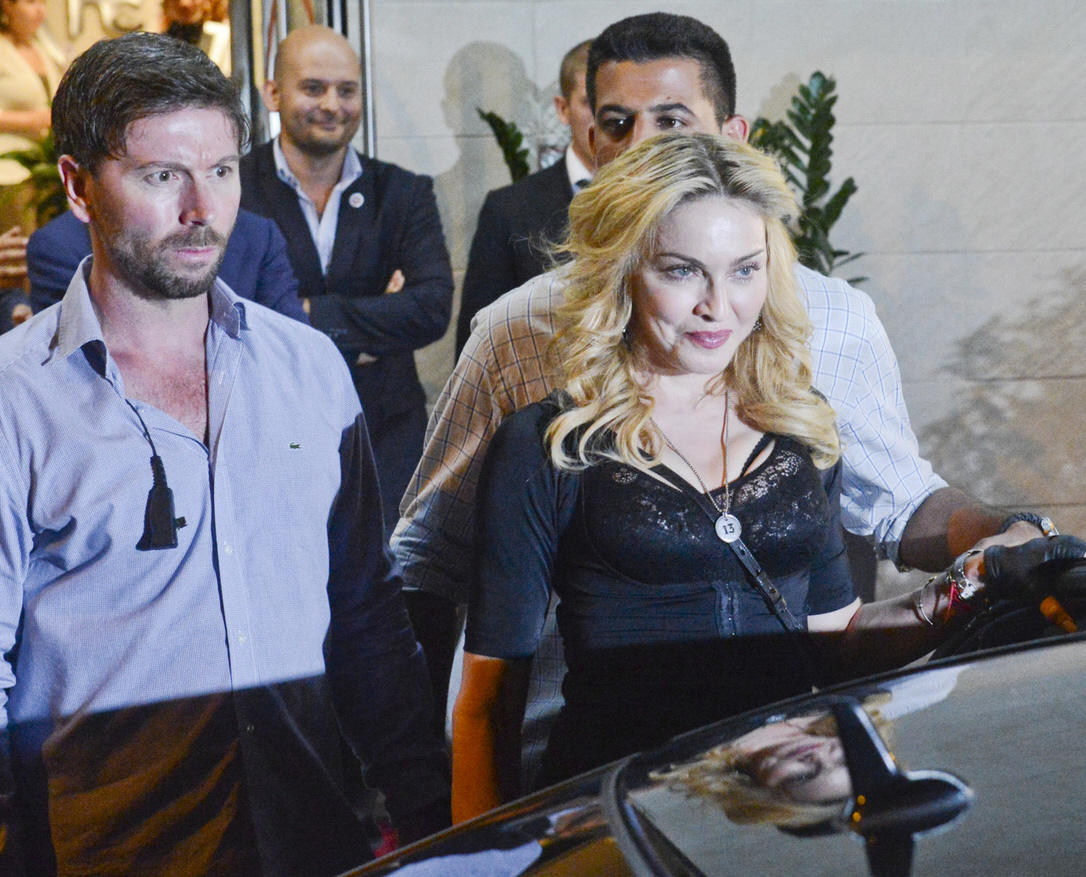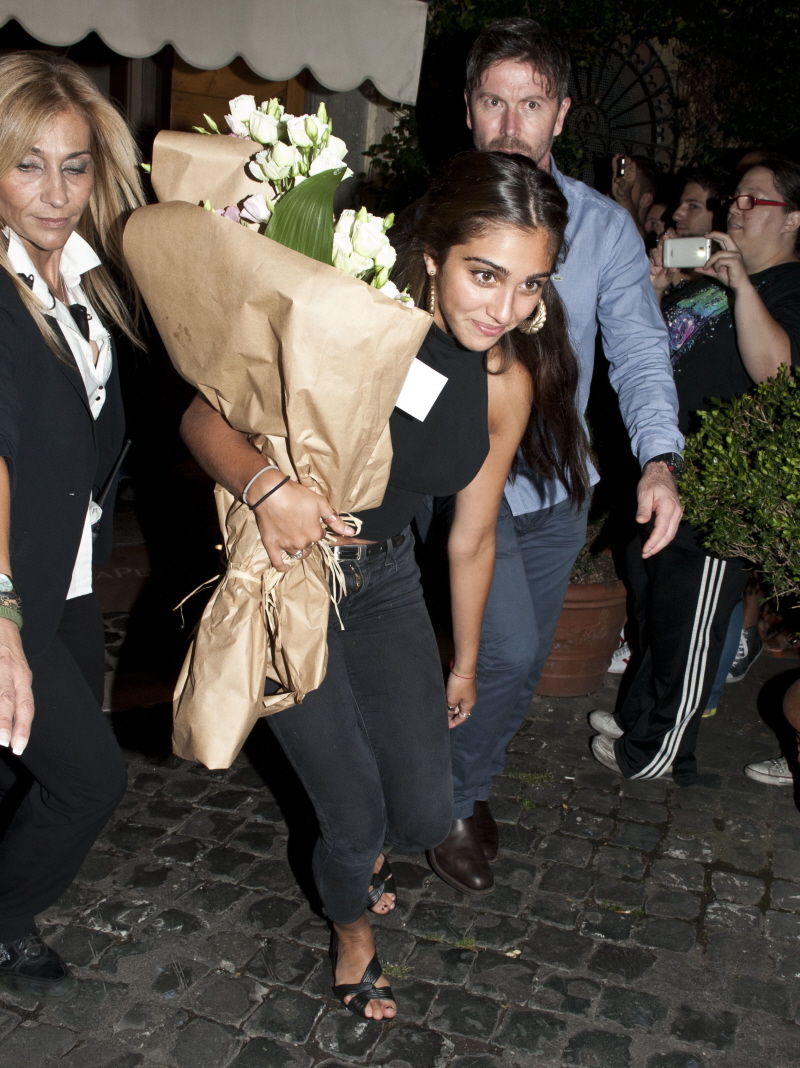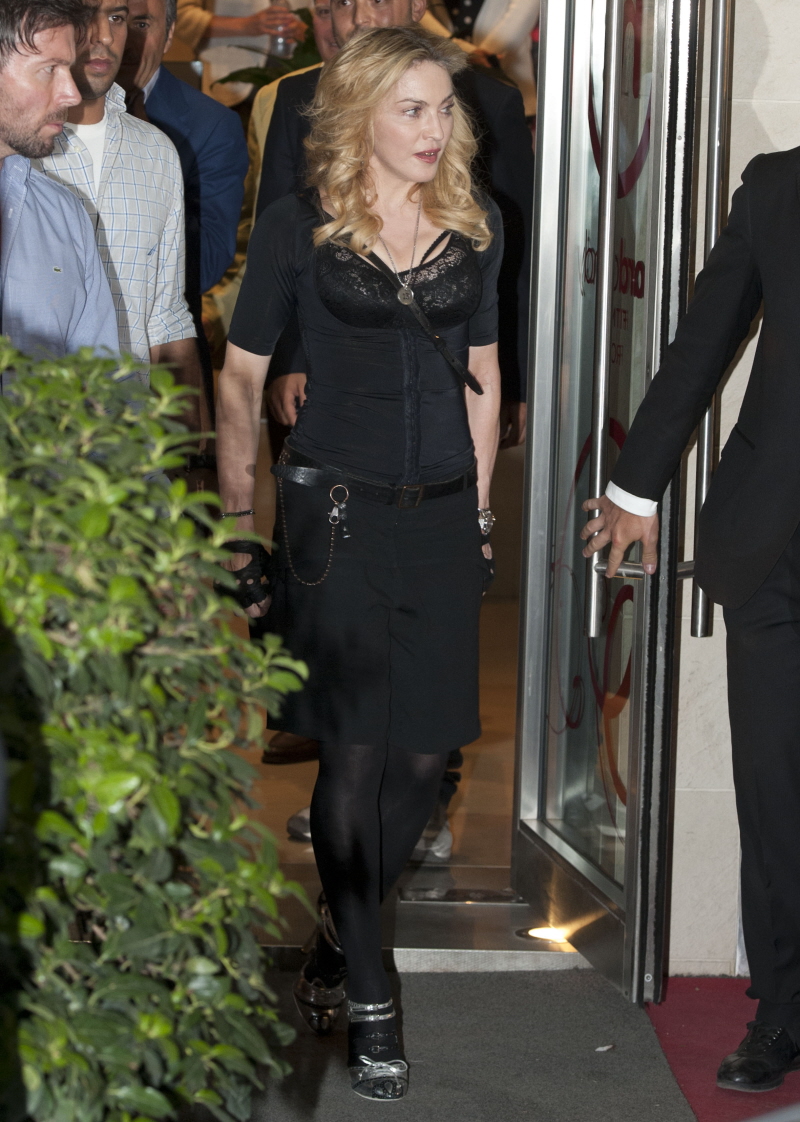 Photos courtesy of Pacific Coast News and WENN.