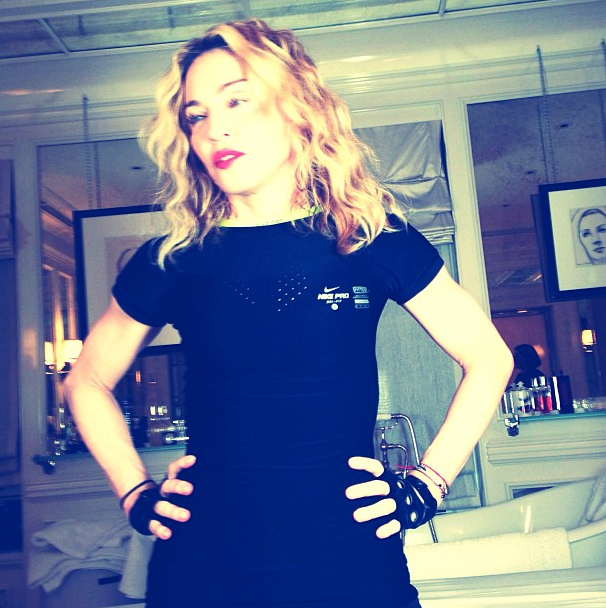 Most of the time, I like to forget that Madonna is on Instagram because I think of that particular portal of social media as the domain of the most narcissistic internet inhabitants out there. I guess Vine really is a little bit worse, but now that Instagram supports videos too, the two sites are probably tied. At this very moment, you can click through to watch a video of Madge performing a routine of pelvic thrusts for your enjoyment. Seriously, I hate to sound ageist, but Madonna is 54 years old, and it really grosses me out that Madge will still be thrusting for the cameras in a decade or two. She can't stop.
Speaking of which, Madonna has apparently seen Miley Cyrus' "We Can't Stop" video, in which Miley Cyrus pops a gold grill into her lower teeth to near universal amusement. As a side note, director Diane Martel has provided a scene by scene blowback, and here's the paragraph about Miley's gold teeth:
As the music gains steam, Cyrus attaches a grill to her front teeth and gnashes for the camera. "Miley owns a few beautiful pairs of fronts," says Martel. "She wanted to wear some, so I thought the video should start with her like Iron Man, gearing up."
[From Rolling Stone]
Miley = the Robert Downey Jr. of "hood" music? That's cute. Well Madge must be jealous of all the attention Miley is receiving because she's showing off her grill too. Don't worry, Madonna isn't copying because it's an upper grill.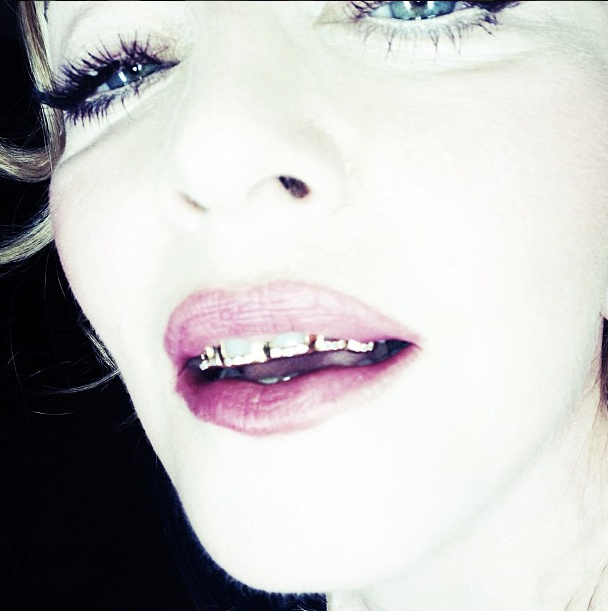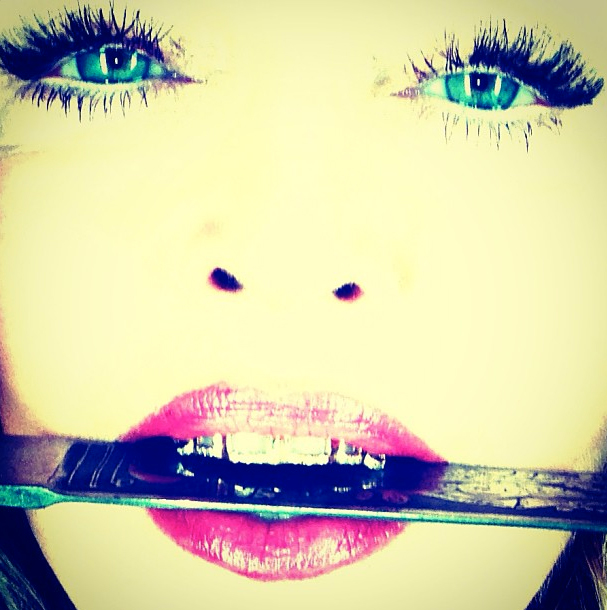 The above image that shows Madonna with a knife between her teeth is supposedly for Harper's Bazaar. That should be an interesting-weird photoshoot when it arrives.
Oh, and Madonna is still on top as far as Forbes is concerned. The publication recently released their power list, and Madge comes in at #5 behind Oprah Winfrey, Lady Gaga, Steven Spielberg, and Beyonce. Gaga is still #2? I thought we were so over her. I know Madonna is over her.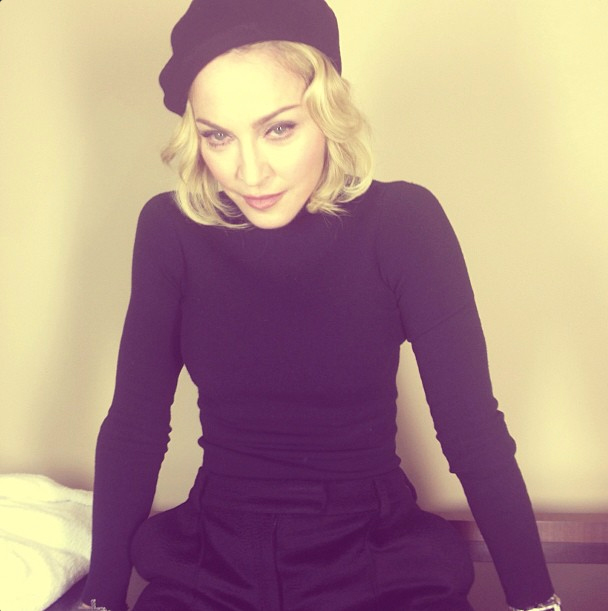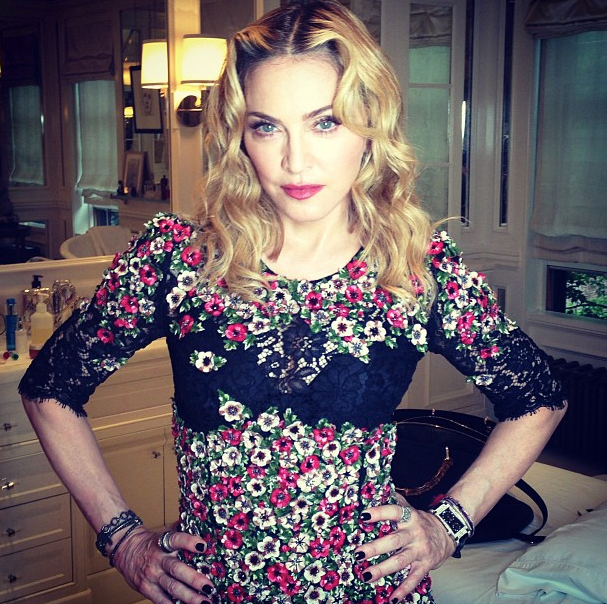 Photos courtesy of Instagram