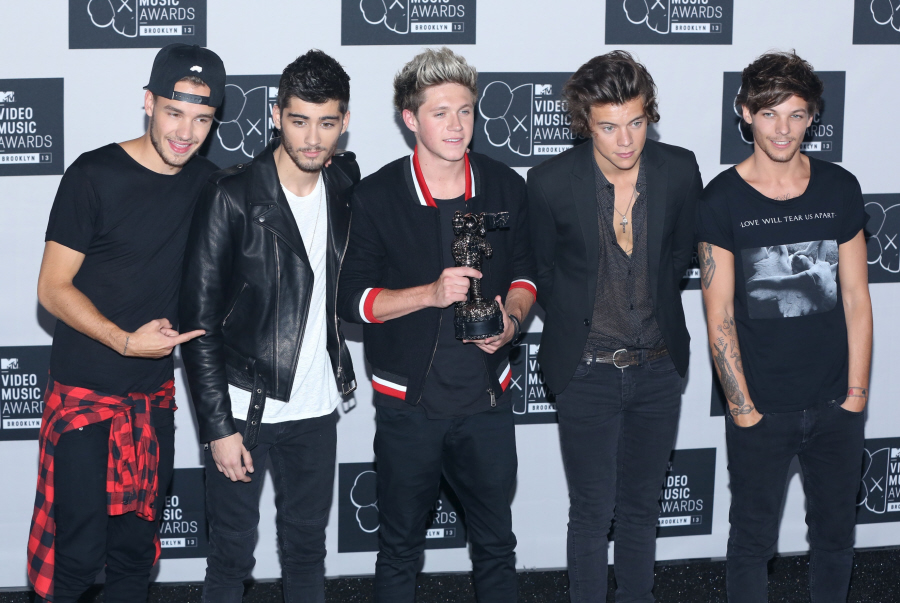 Here are some of the "Hot Guys" of the VMAs. I have to say… while the VMAs were loaded with debate-worthy performances, they really didn't invite many big names to present or anything. So most of our "hot guys" are basically the dudes of One Direction. Apparently, not everybody was happy that 1D won "Song of the Summer" – there were boos when the boys came on stage, and MTV cut-away to Taylor Swift who seemed to be directing "Shut the f—k up" at them (or Harry specifically). Here's the thing, though – I watched it live and I've watched the GIF of Swifty, and I don't think she was saying "STFU". I really don't. It's great gossip, of course, but I just don't think she said it.
Also, if you're hellbent on thinking that Swifty was trying to start some drama with Harry Styles because they dated for a second last year, you have to admit that Harry didn't seem to care less, which is probably the best way to react to Swifty's girl dramz. When Tay-Tay was on stage, MTV cut to Harry and the look on his face was all "Who cares?"
Gaga defended 1D though – she went backstage and talked to them, telling them: "I want to leave right now, . . . I don't want to stay anymore because I don't want to be in a room where people are booing. I just want to tell you that you deserve every bit of success that you have." That was nice of her.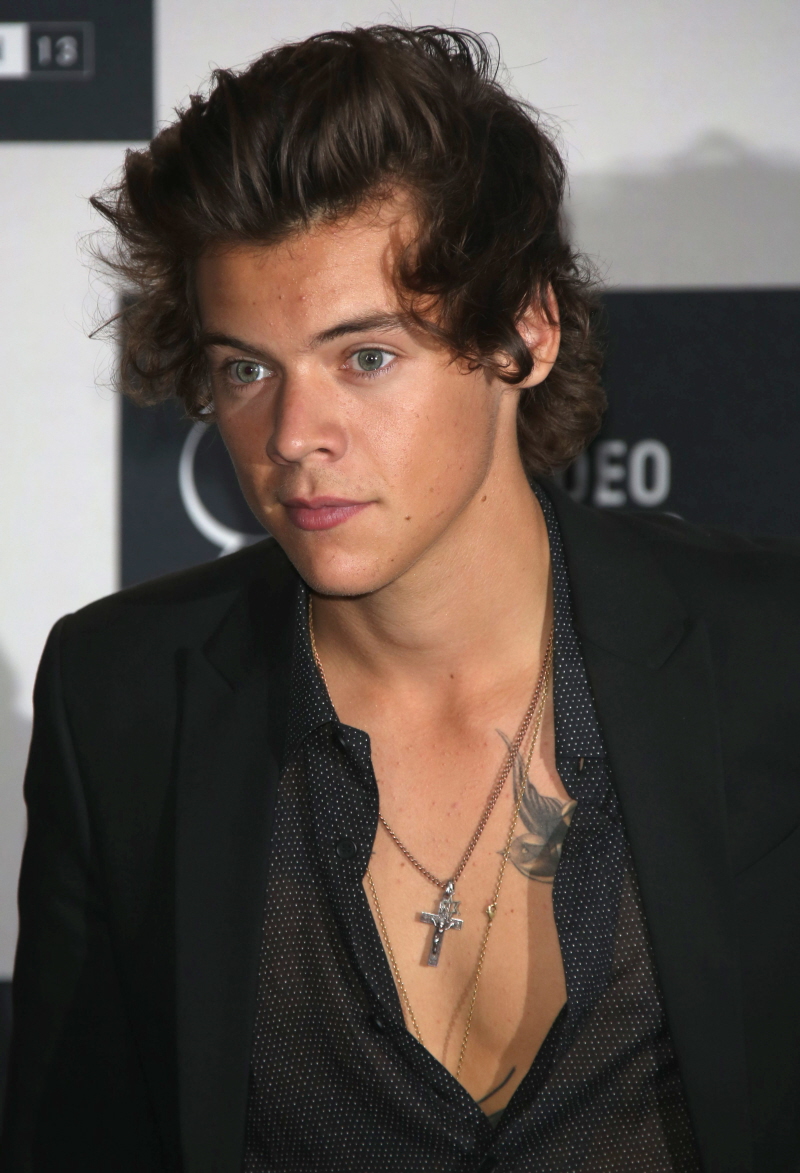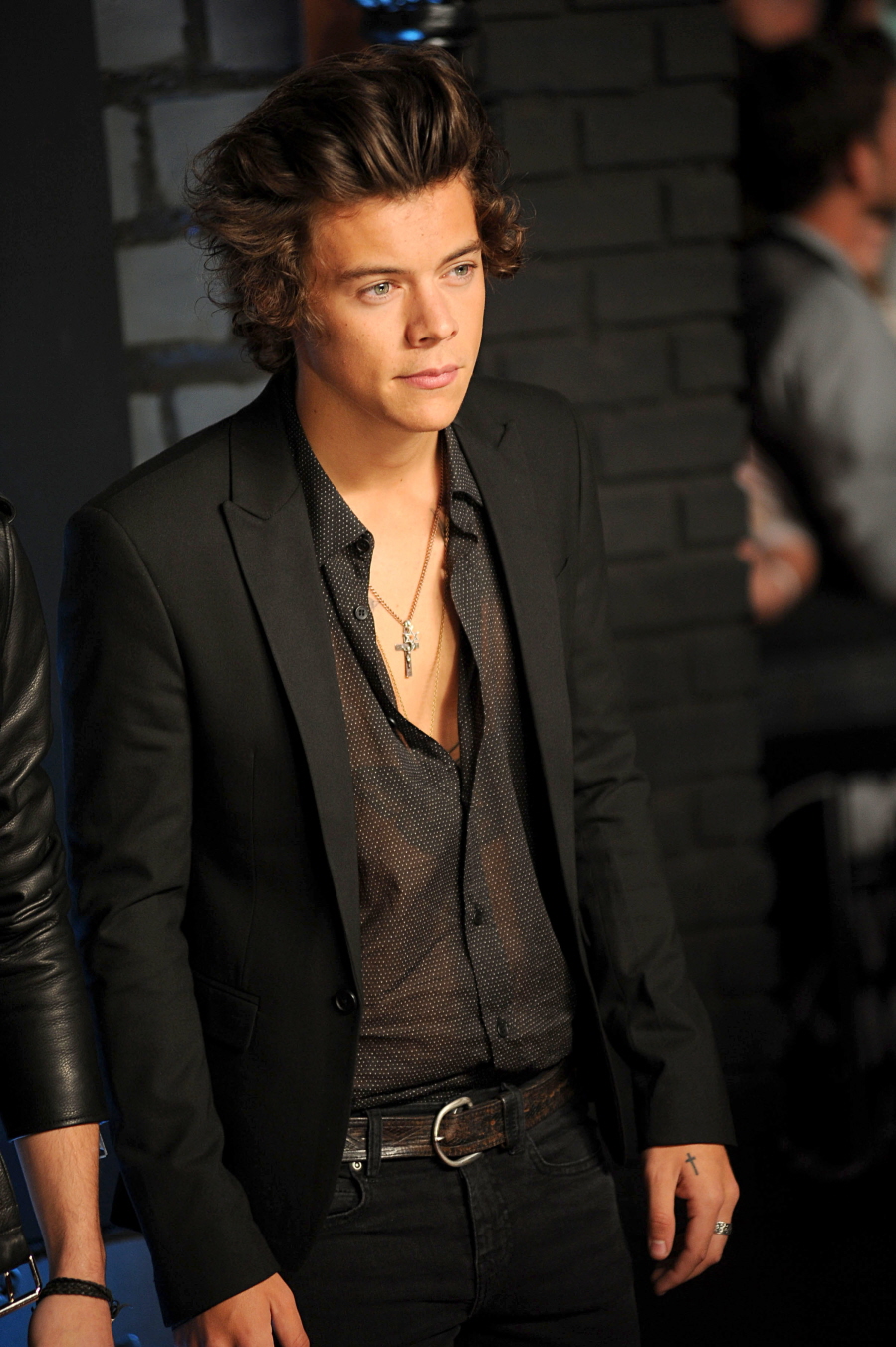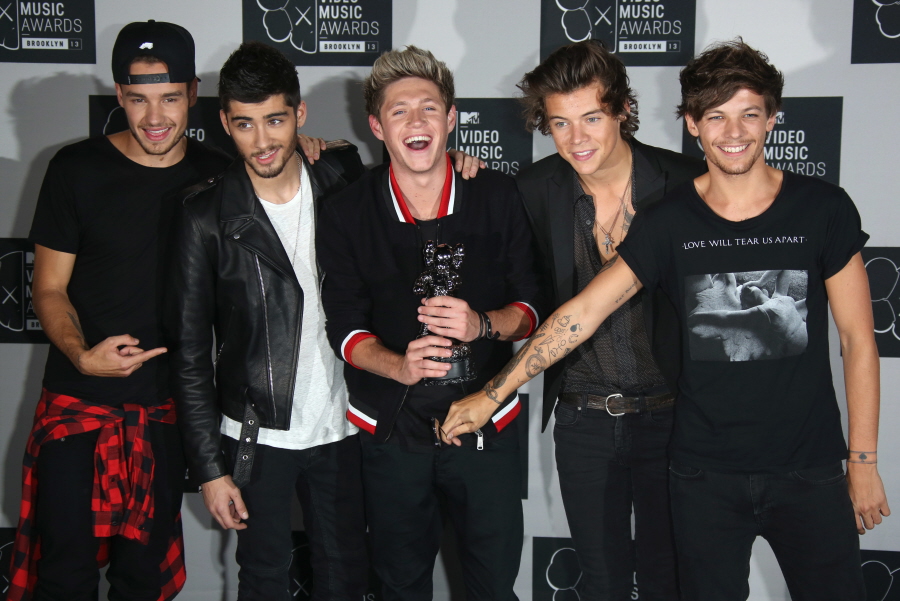 And can I just say something else? I didn't include Bruno Mars in the recap post, but I do LOVE Bruno Mars. He's so talented, he sings live, he writes hits and his performances are always sexy and entertaining.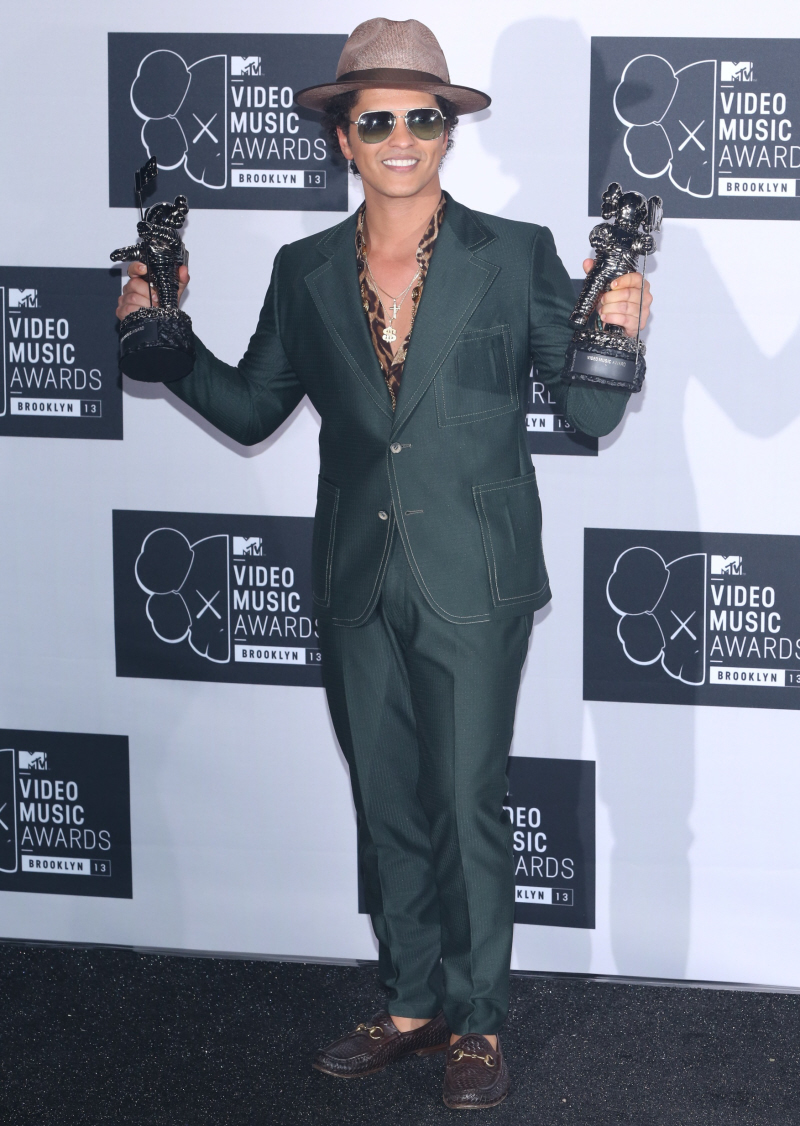 Other photos… Drake is so handsome, but I tuned out for his performance. Probably because I hated "Started From the Bottom". It sucks as a song. Also: Joseph Gordon Levitt looked cute and Jared Leto (and 30 Seconds From Mars) did not look cute.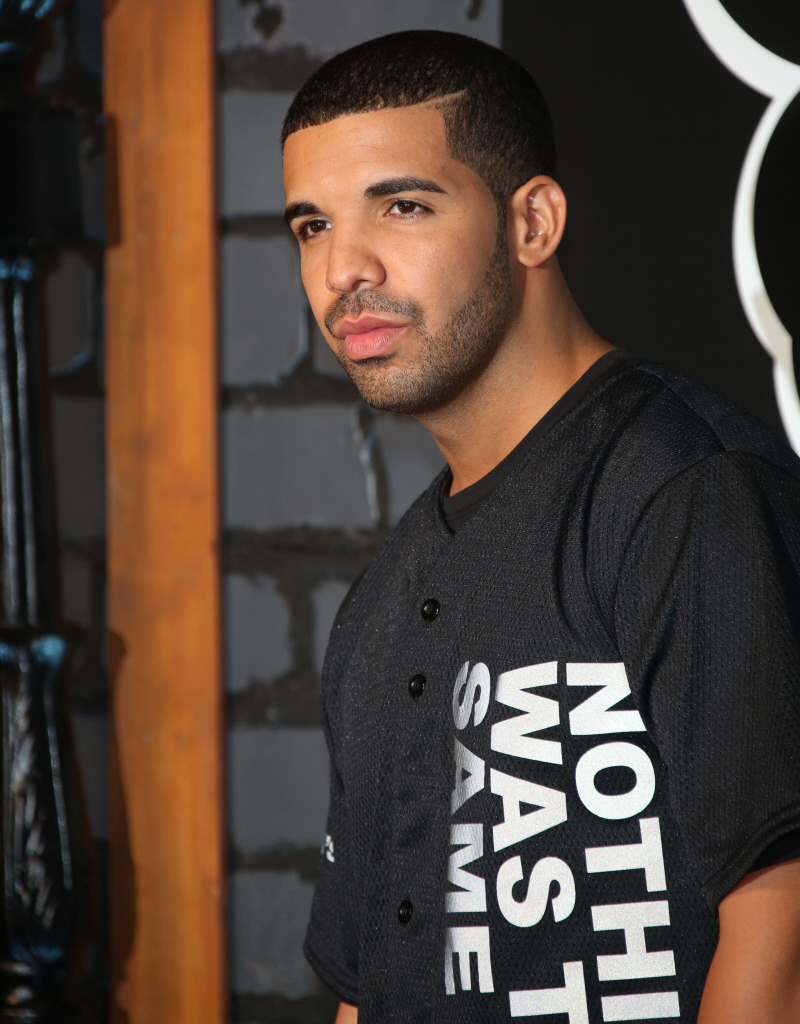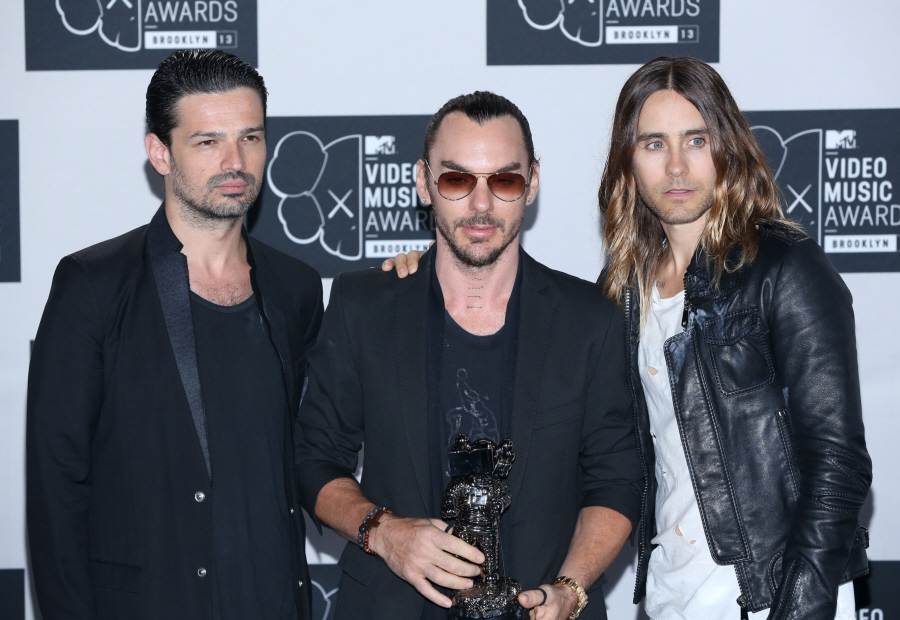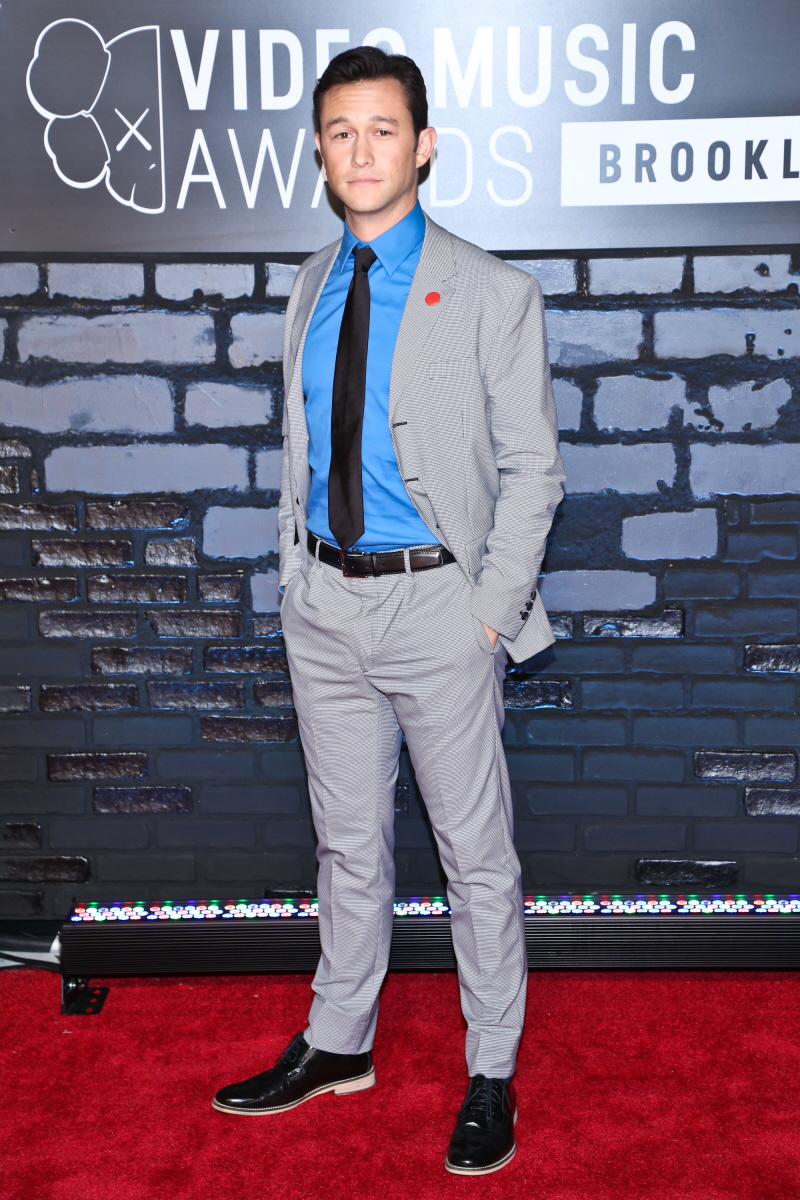 Photos courtesy of WENN.