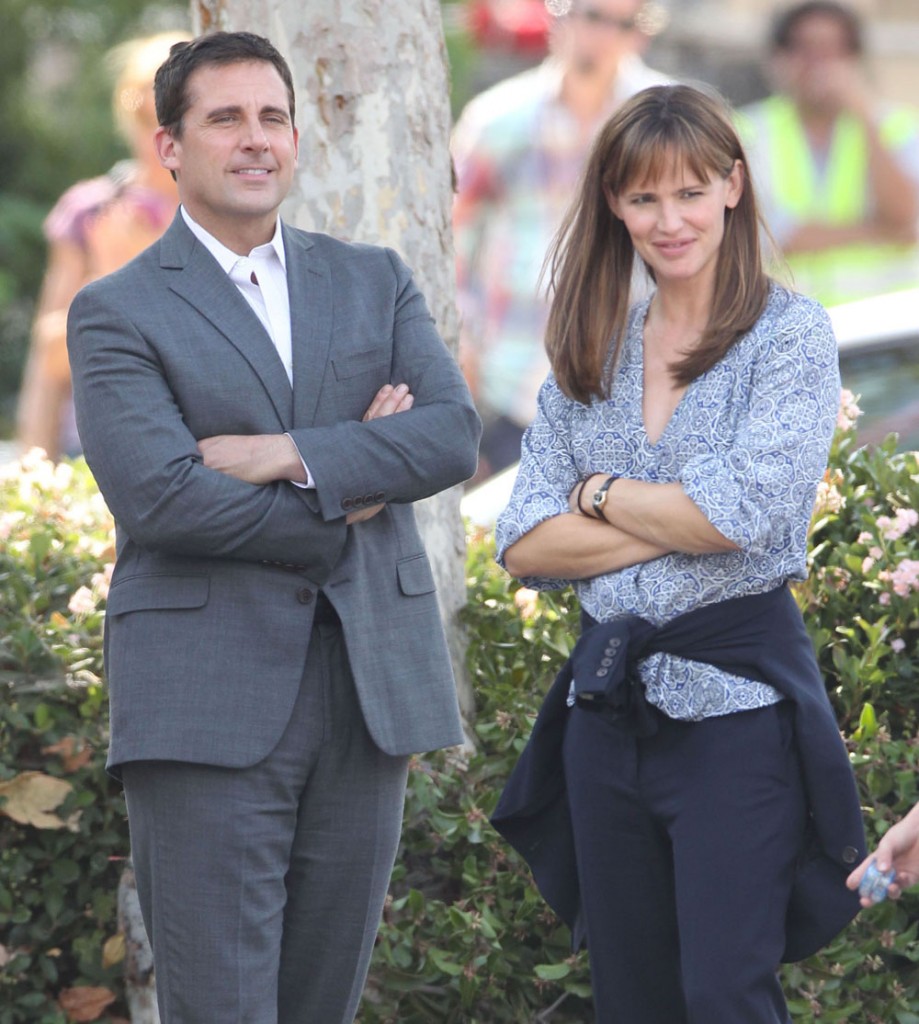 These are photos of Jennifer Garner and Steve Carell on the set of Alexander and the Terrible, Horrible, No Good, Very Bad Day. Those of you who watch Showtime's Ray Donovan may recognize 15 year-old Kerris Dorsey, who plays Bridget Donovan on that show. (If you're not watching it, start now! Ray Donovan is incredible and Liev Schreiber is so hot in motion.)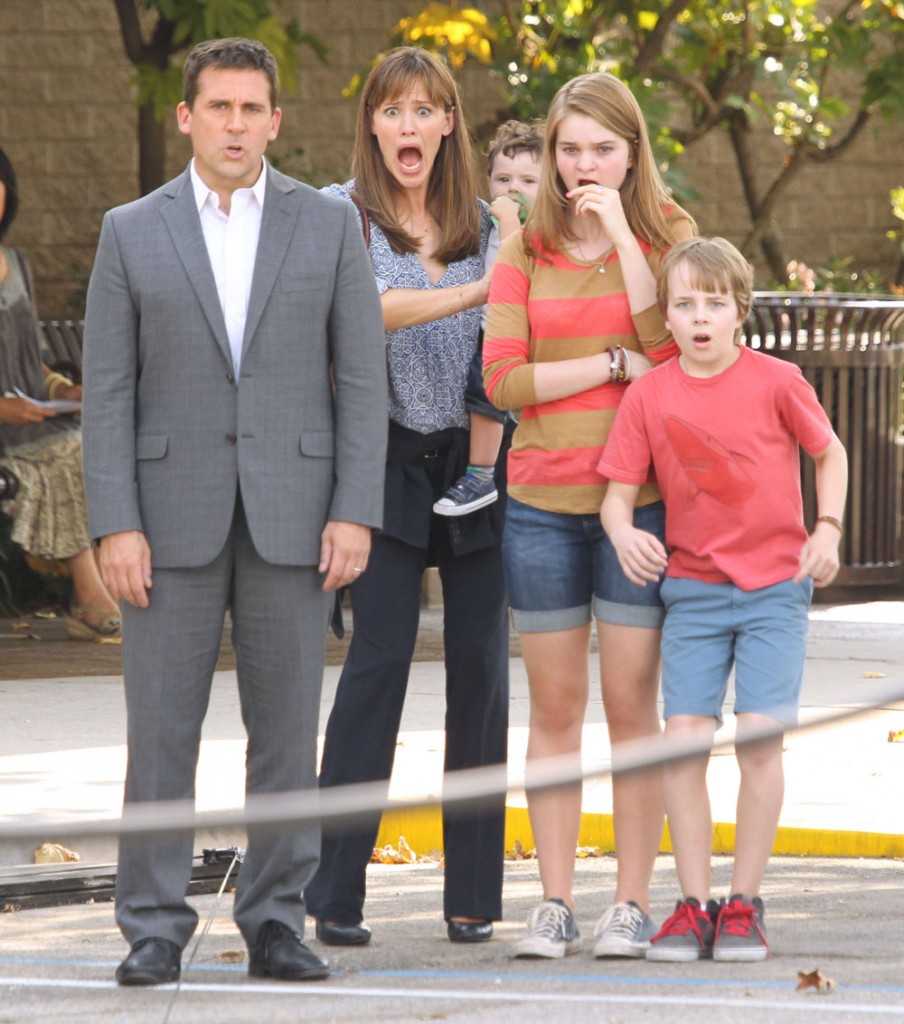 These on set photos are pretty amusing, and include the on-screen family reacting to some kind of car accident. In some of the pictures, Garner is holding a real child and in others she's got a stand-in doll.
Garner is also sporting new bangs for the role, although there may be another reason for that. In her recent interview with Allure Magazine (Kaiser covered the highlights here) Garner said she had a 'huge' forehead and worried about whether it would look more prominent with Botox. She wouldn't rule out using it though. She also had some nice things to say about her first marriage, to Scott Foley. Here are some quotes from the interview which we didn't cover in our earlier story:
On whether she would do Botox
I'm old enough to know policies don't necessarily last, so be careful what box you stand on. [It may be time to try Botox but she's a little scared] because I have a big forehead, and I don't want it to be like this slab, a big glacier.

On her first husband, Scott Foley
Oh he's a great guy. We were full-on grown ups, but looking back I'm aware we did not know what hit us. We didn't have a shot. He's a really good guy, and we just imploded.

On Reese Witherspoon
Reese is one of my go-to mamas. She has such a big heart and a good head on her shoulders. She's one of the people I go to and say, "Hey, what do you do about X, Y, Z," and she always has an answer.

On her haircare routine
I have no idea how women who go to an office in the morning do it. I don't use hair-care products, and I don't blow dry. I don't even know where the blow dryer is. So the thought of having to incorporate that into my morning just seems crazy to me.

On if she talks beauty with her girlfriends
If I get to sit down with my girlfriends, and I'm happy to include Jessica [Biel] among them. It's hard not to talk beauty if you're sitting with Jessica Biel because she is the most gorgeous person on the planet.
[From Allure, print edition, September, 2013]
That last quote was from the video behind-the-scenes of Garner's photoshoot and interview. I guess we have confirmation that she's besties with Jessica Biel.
As for what she said about Scott Foley, it was very diplomatic. She was responding directly to a photo of the two of them together in 2000. (That photo is here.) Did you remember that Garner was married prior to Affleck? I didn't. I mean I knew about it at some point, but I forgot. She was married to Foley from 2000 to 2004, and married Affleck a year later in 2005. In between there somewhere was Michael Vartan. Some say there was overlap in those relationships. Whatever happened, she strikes me as a serial monogamist, which isn't a bad thing.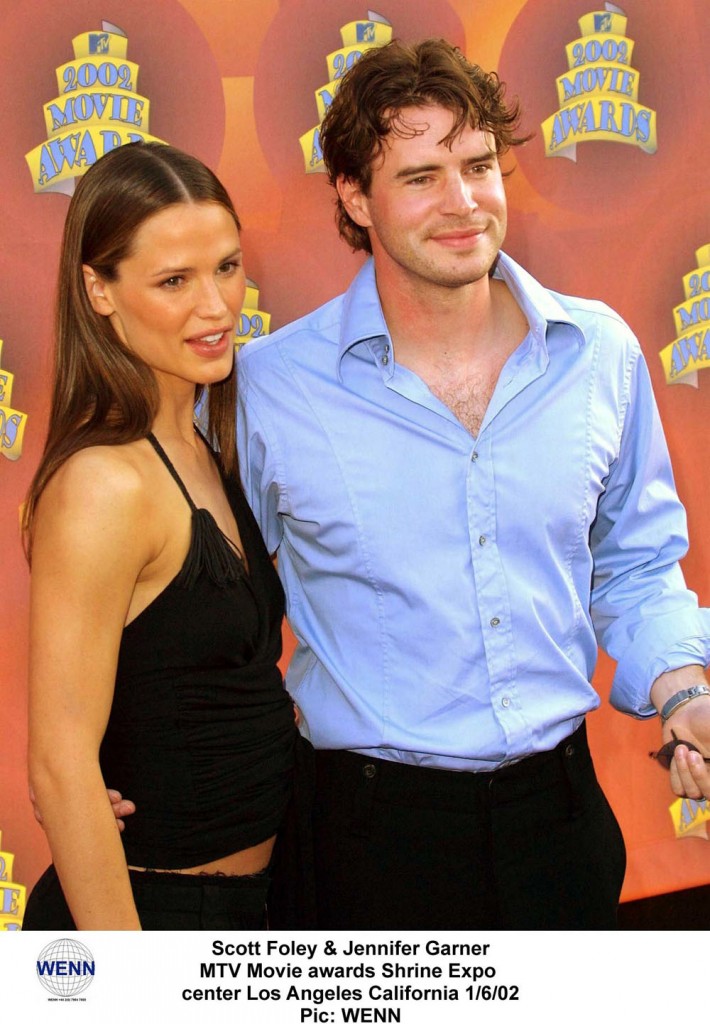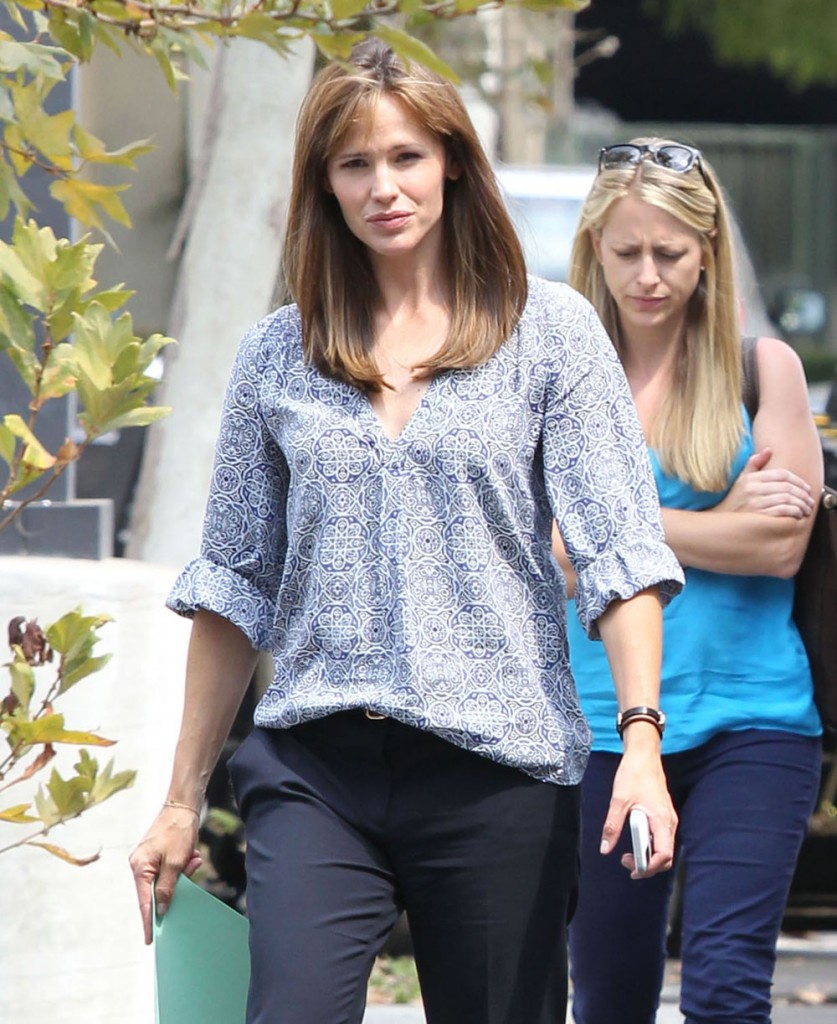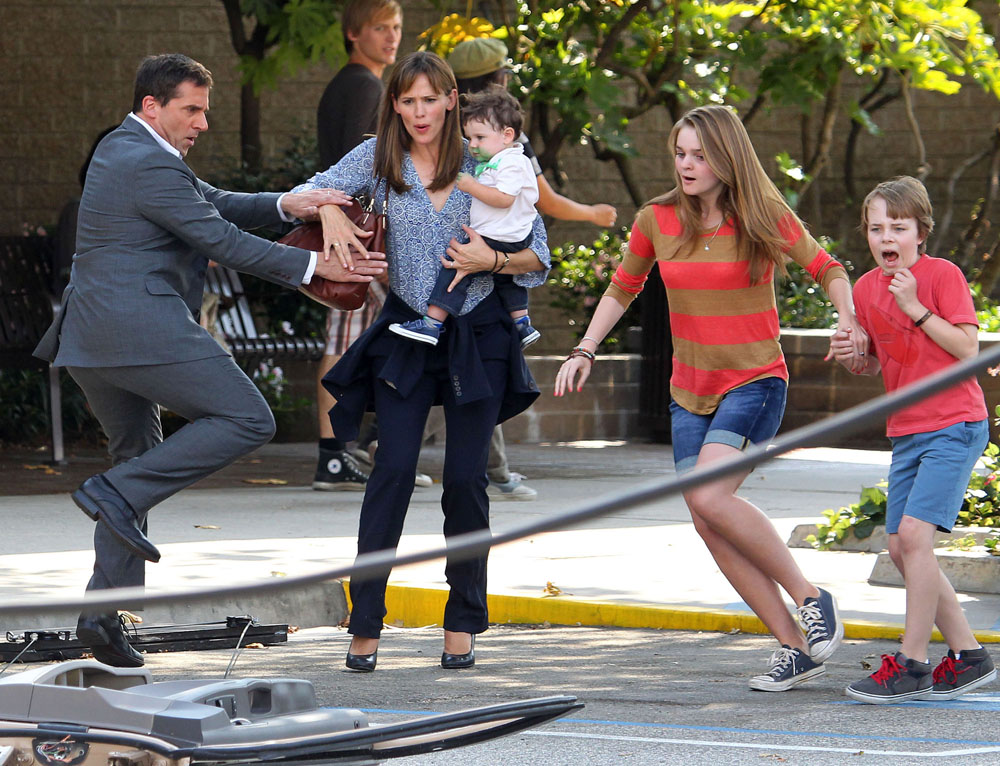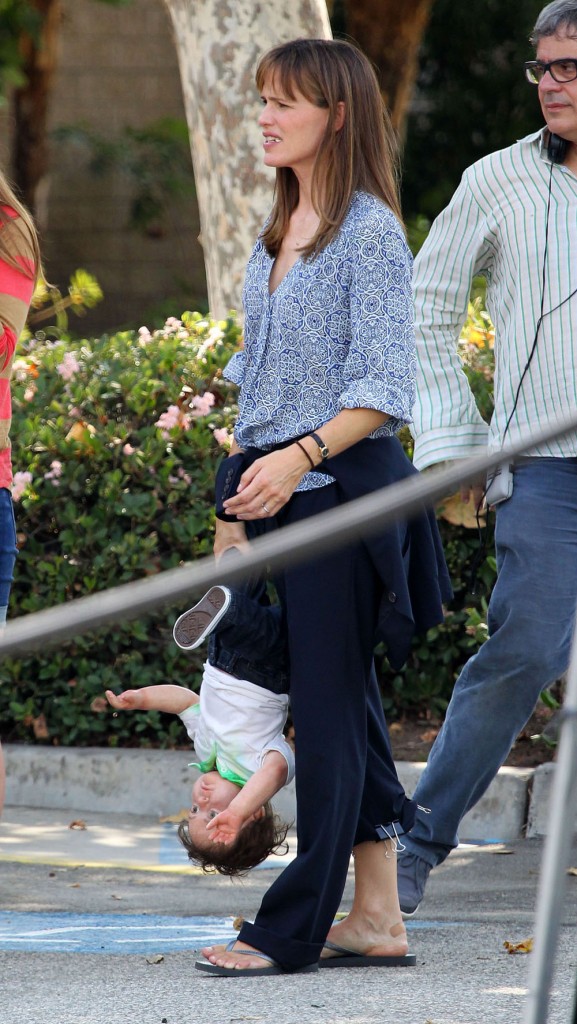 Photo credit: WENN.com and FameFlynet