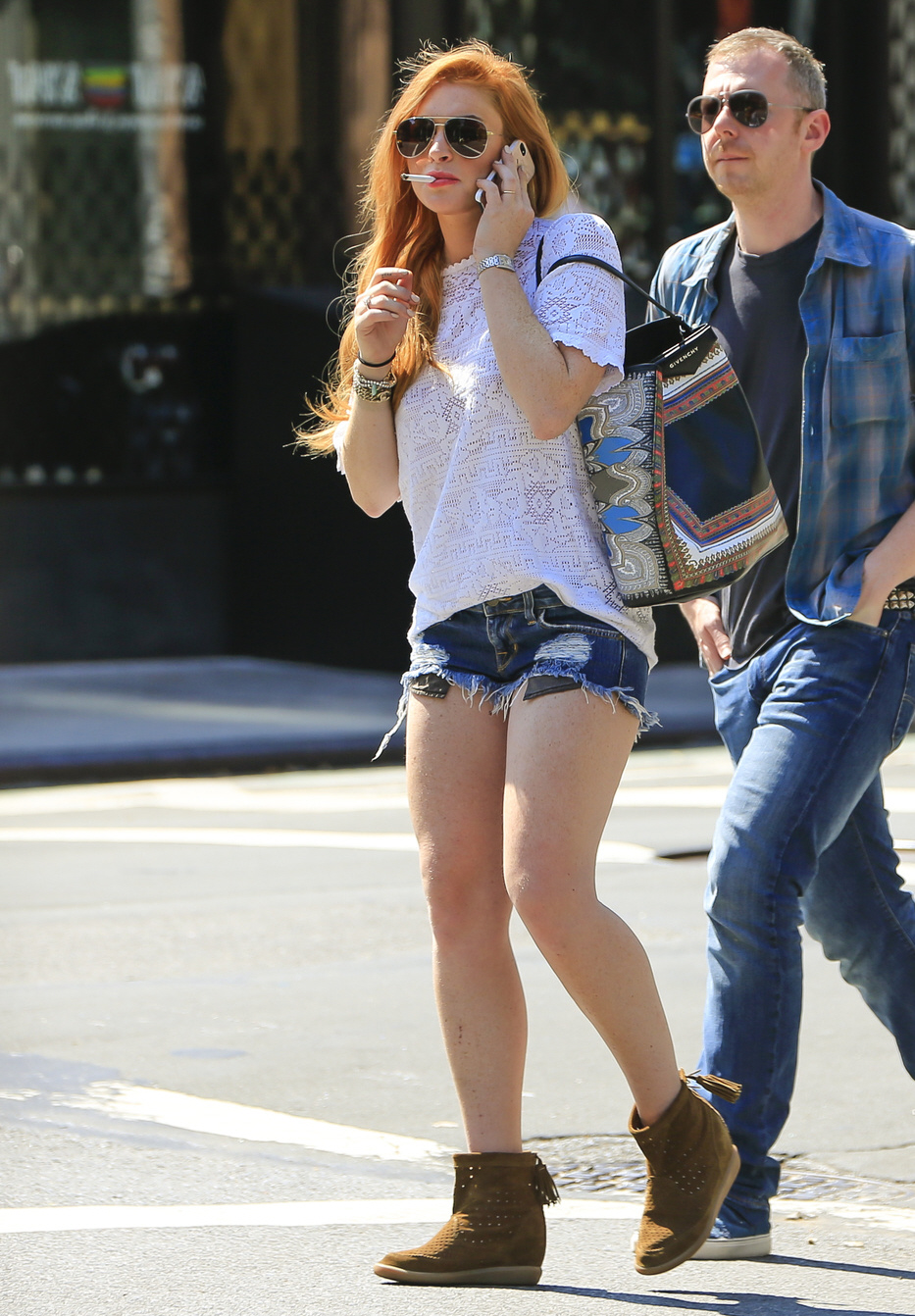 Here are some new photos of Lindsay Lohan out and about yesterday in NYC. She was seen in the company of a male friend (who looks more like a bodyguard/handler type), smoking a cig and playing with her phone. She looks healthy-ish. By that I mean, it's nice to see her out and about in daylight hours and not falling down drunk at 3 am. I think it's nice that she's no longer keeping vampire hours. That being said, she's still up to her old tricks. And yes, I mean "tricks" in the "oldest profession" way.
Lindsay Lohan is fiercely defending her decision to hang with a friend who has an even more checkered past with drugs than her, and actually thinks it's a positive step for her recovery — problem is … she's delusional.

Sources close to Lindsay tell TMZ … she doesn't understand why her shopping trip with Vikram Chatwal would raise concerns she's hanging with a bad crowd, and putting herself in danger of a relapse.

As we previously reported … Chatwal was busted for drug possession in April, but avoided jail by agreeing to 12 months of in-patient rehab. We're told Lindsay thinks Vikram is good company because, like her, he's been through several rehab stints … and is currently in recovery.

Here's the flaw in that argument … multiple drug counselors — from reputable clinics — tell us Lindsay's playing with fire by hanging with old friends connected to her partying ways.

Most counselors told us … it's "not recommended" for recovering addicts to hang with another addict — especially if it's been a short stretch since they got out of rehab.

Lindsay's been out for 22 days, and while it's unclear when Vikram was last in treatment …his drug bust was just 4 months ago. Not to mention, neither volunteered for rehab, but had to be forced by a judge.

As one counselor put it … "Why hang out with someone whose commitment to sobriety isn't airtight."
Ha, it's funny that people are worried that Lindsay hanging around with Vikram is a bad thing because of DRUGS. While I have no doubt that Vikram still uses drugs (and Lohan too), this association is a disaster because he's married and he pays for Lindsay's "services".
There's some other minor Lohan stuff going around – have you looked at Lindsay's website recently? It's really sad. Lainey said that Lohan is trying to make it like Goop, but I think Lohan is aspiring to be Kim Kardashian at this point. That's what the website looks like – a really budget, sad version of Kim's Celebuzz blog.
Oh, and TMZ had another Lohan-positive story several days ago about how Lindsay so "impressed" Danny McBride while working on Eastbound & Down that now he's going to develop an HBO show with Lindsay attached. Yeah. I'm sure that will happen. I'm sure that's not another cracked-out pipe dream of Lindsay clinging to whatever legitimate actor she can find and riding the association for all it's worth.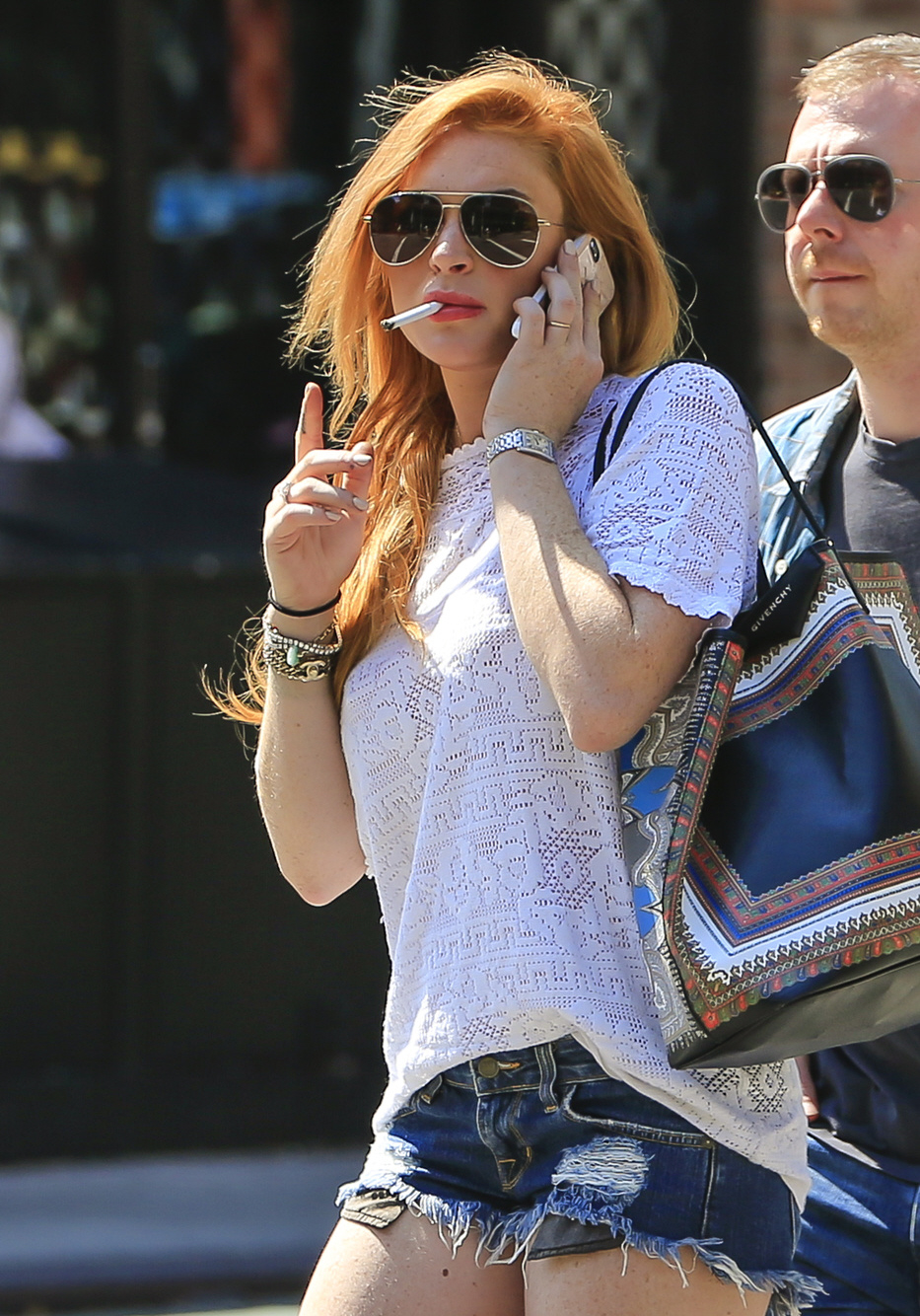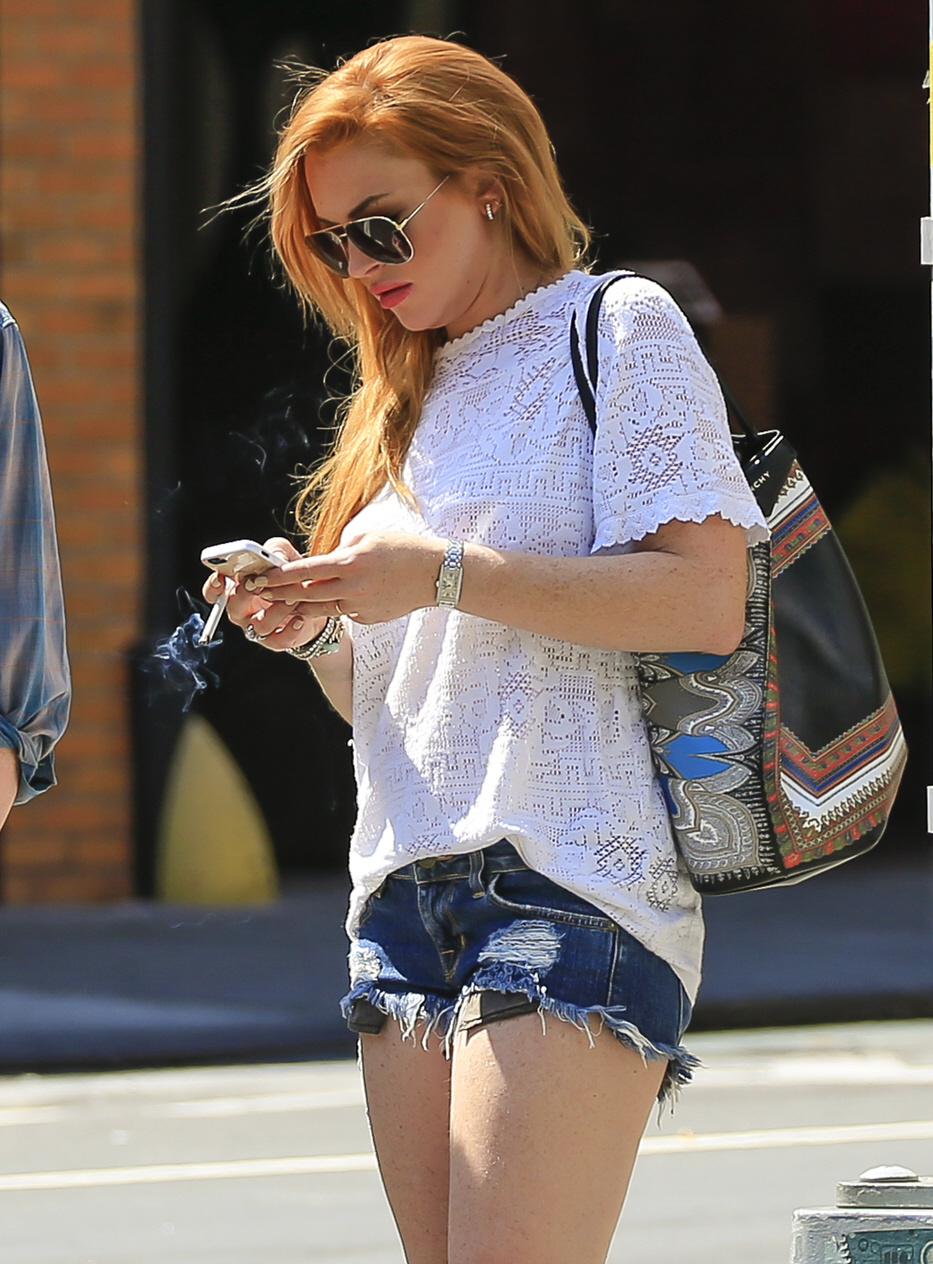 Photos courtesy of Pacific Coast News.