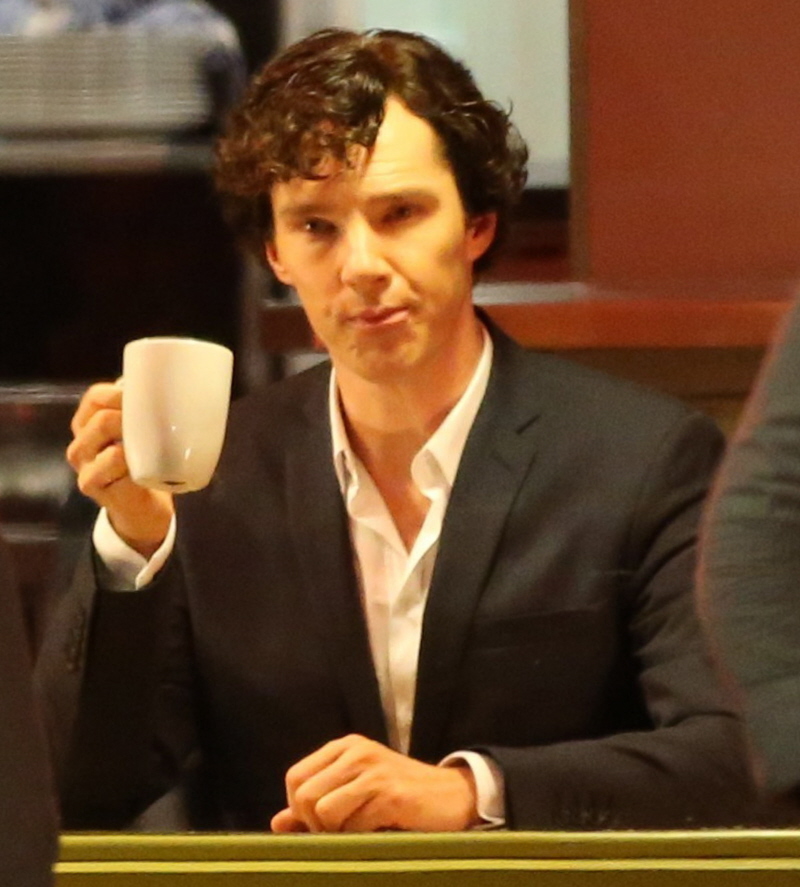 I don't really have much to say about these photos of Benedict Cumberbatch. They came in yesterday after I had already written up yesterday's Cumbername post. He was photographed on Tuesday night filming Sherlock (Episode 3 or Season 3) in London with Martin Freeman. They were filming in some kind of pizza parlor/coffee shop. As you can see, Cumby seems to sipping some coffee or tea. I do like the way he holds a mug. Is that wrong? Is it wrong to think he looks really sexy holding a coffee mug? I like to imagine that he's sitting across from me, going off on some 20-minute long tangent about music and food and the best way to dance to Michael Jackson.
I'm absolutely sick about not seeing Sherlock for months. I can't even describe the angst and sadness I feel about it. I want it now. Right now. Sherlock has been away too long. And quite honestly, I think we're probably going to see The Fifth Estate, Twelve Years a Slave and August: Osage County before Sherlock. Thankfully, Cumby will be all over the place in the coming weeks and months. Which really is a nice consolation.
So, enjoy these photos. Have a cup of coffee with Cumby.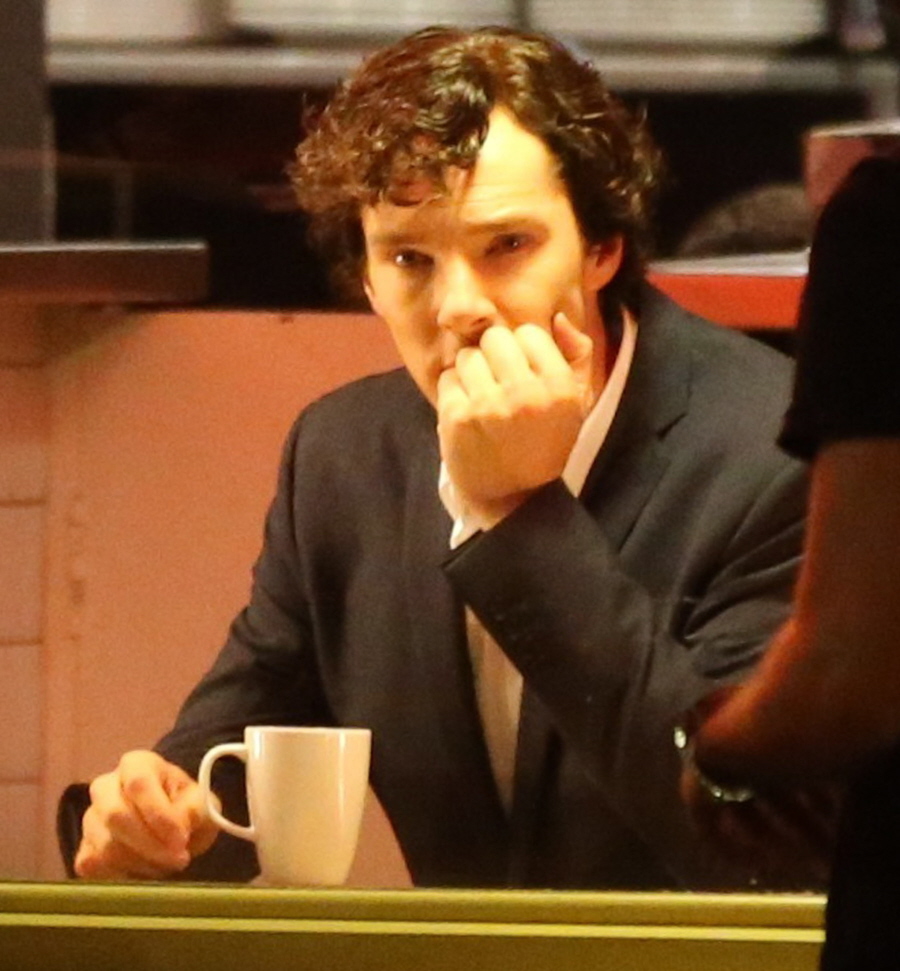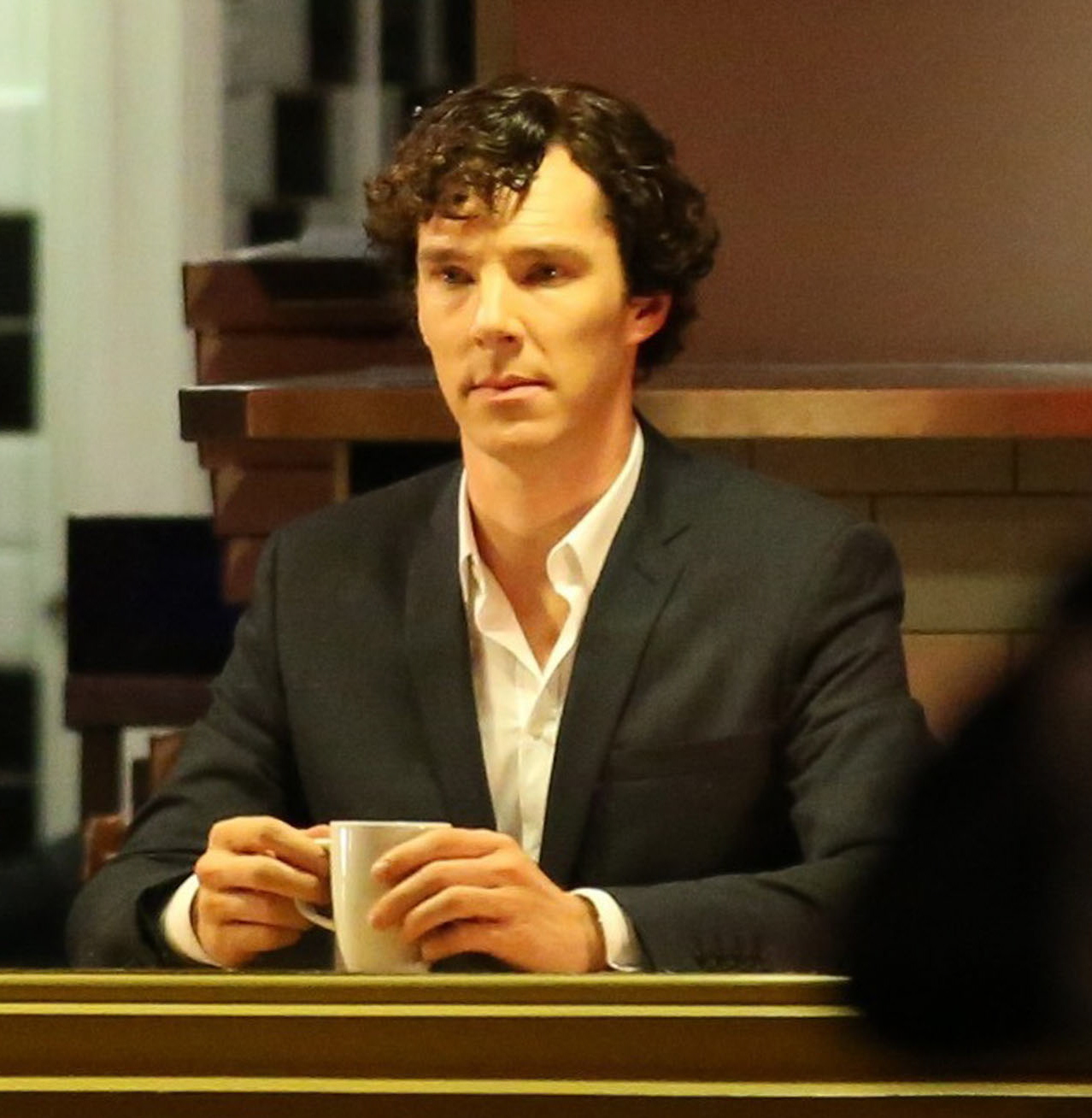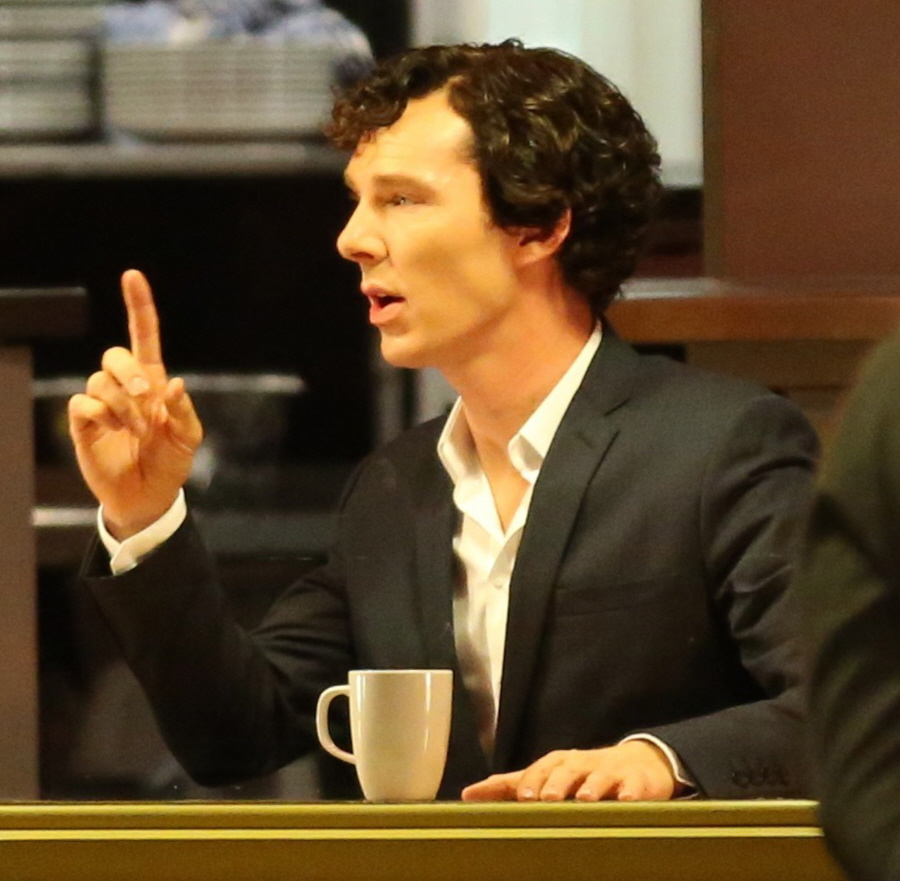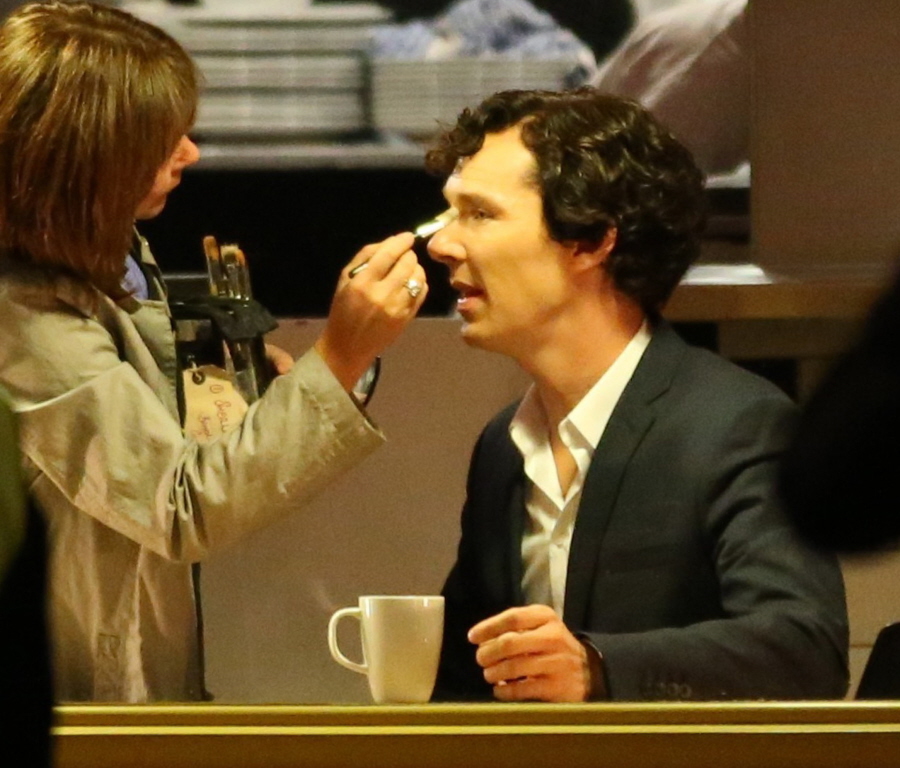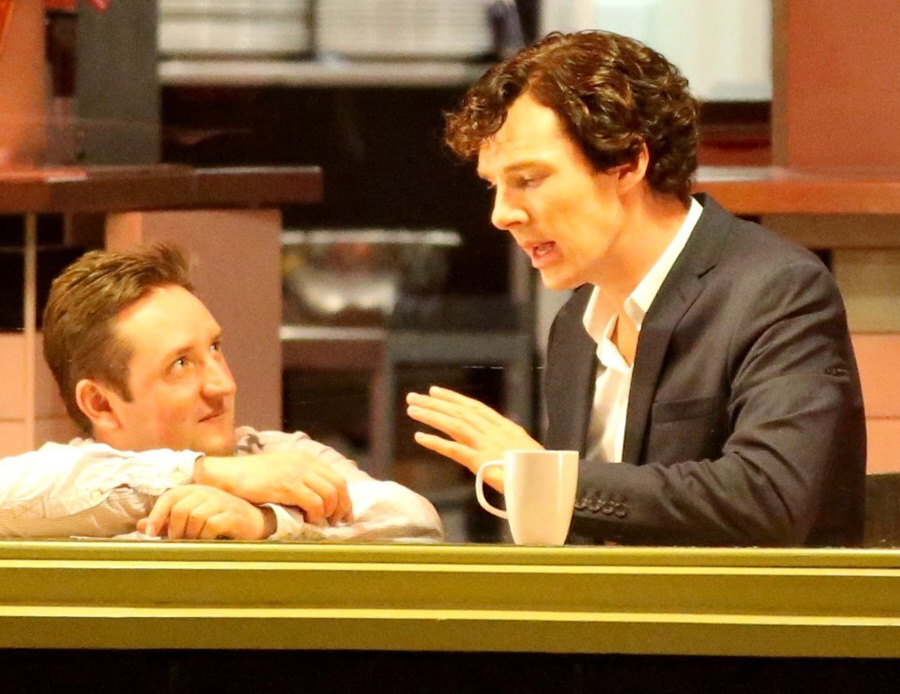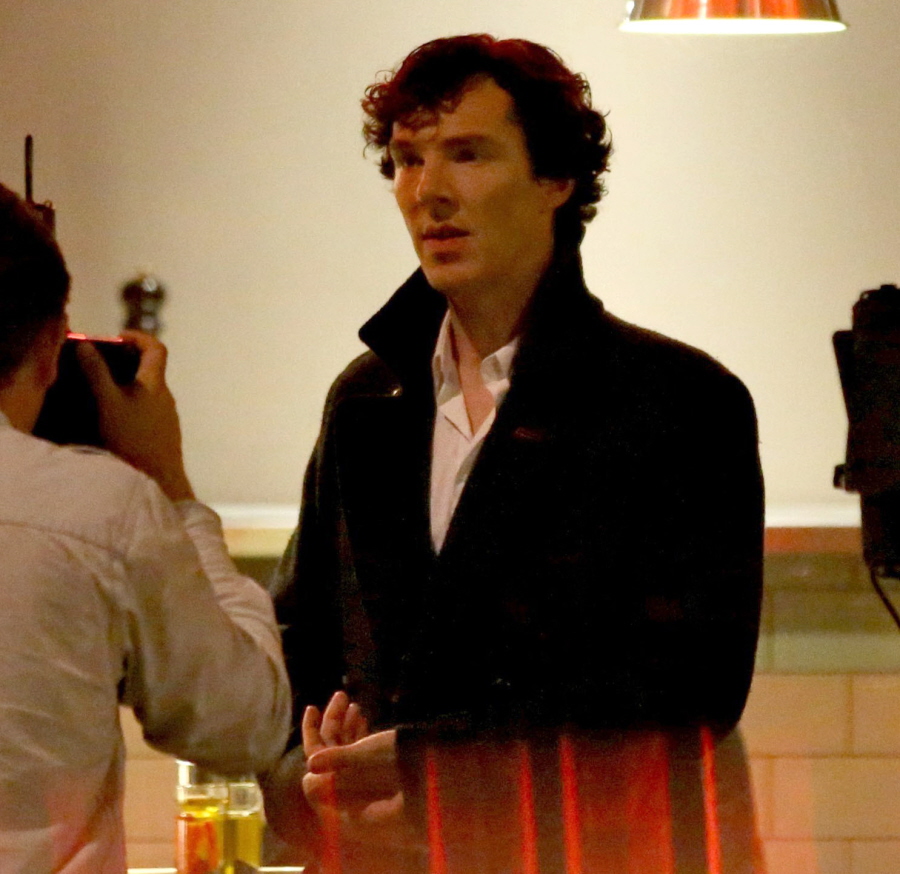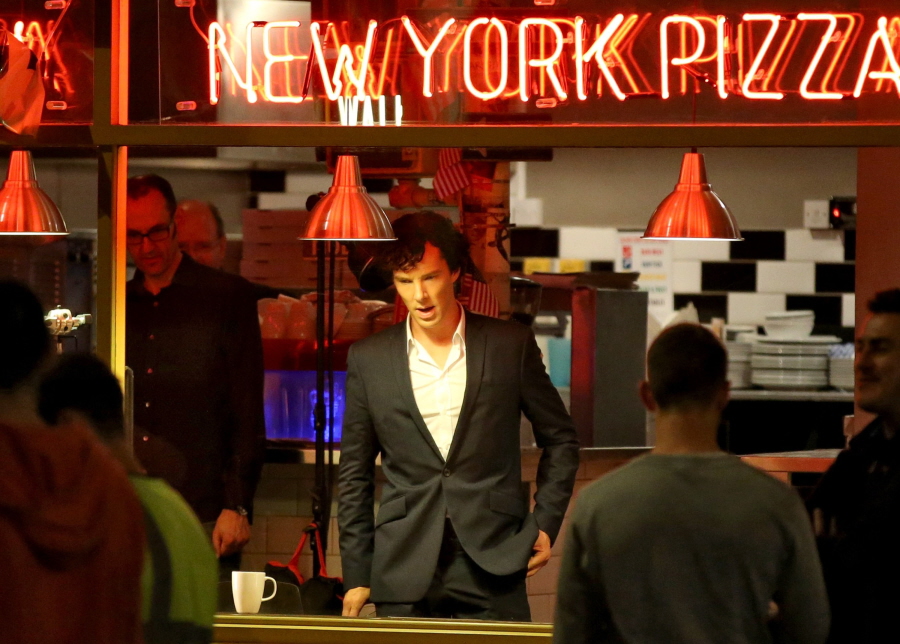 Photos courtesy of Fame/Flynet.