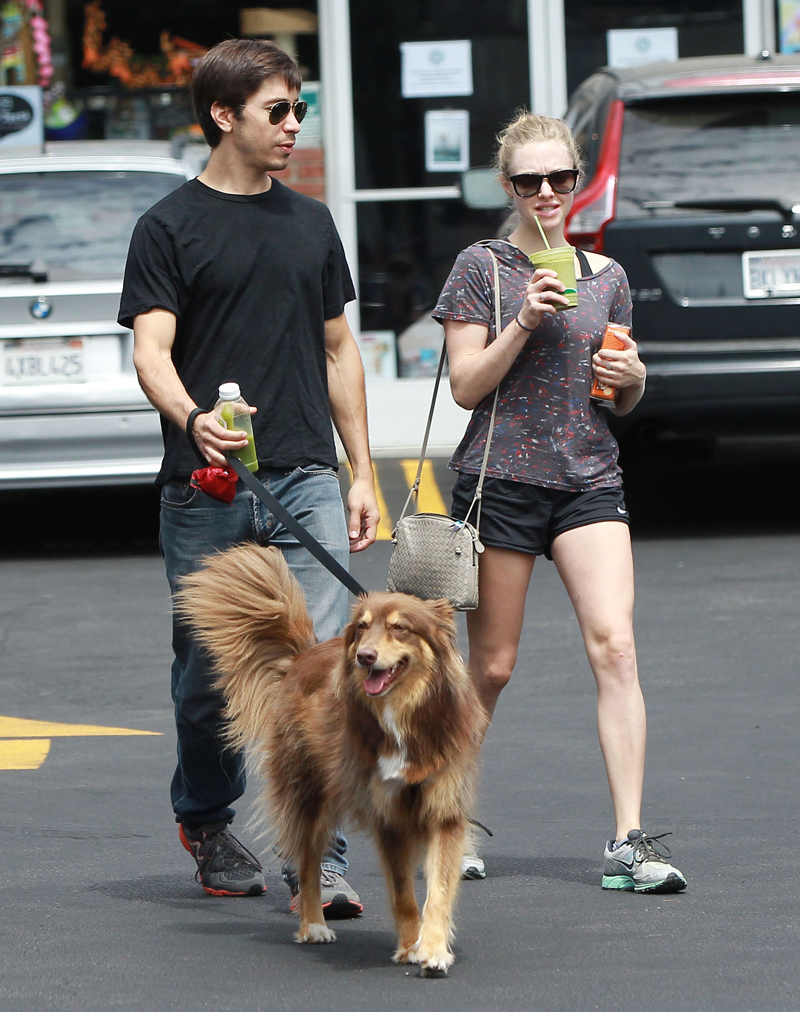 These photos make me very happy and a little bit sad at the same time. As you can see, Amanda Seyfried is on a very special Saturday outing with her new boyfriend, Justin Long, and her amazing dog, Finn. Of course, Amanda and Justin are wonderful people of their own volition, but the main attraction here is Amanda's dog, an Australian Shepherd named Finn, who is clearly the most incredible celebrity dog ever. Now I admit to being rather surprised that so many of you had strong feelings about Amanda and Justin as a couple, but how do you feel about Amanda involving Finn in this relationship? Finn is her baby. He's also very talented (he's shown off his skills on Letterman) and makes his mommy really, really happy. Now look at who is holding the leash!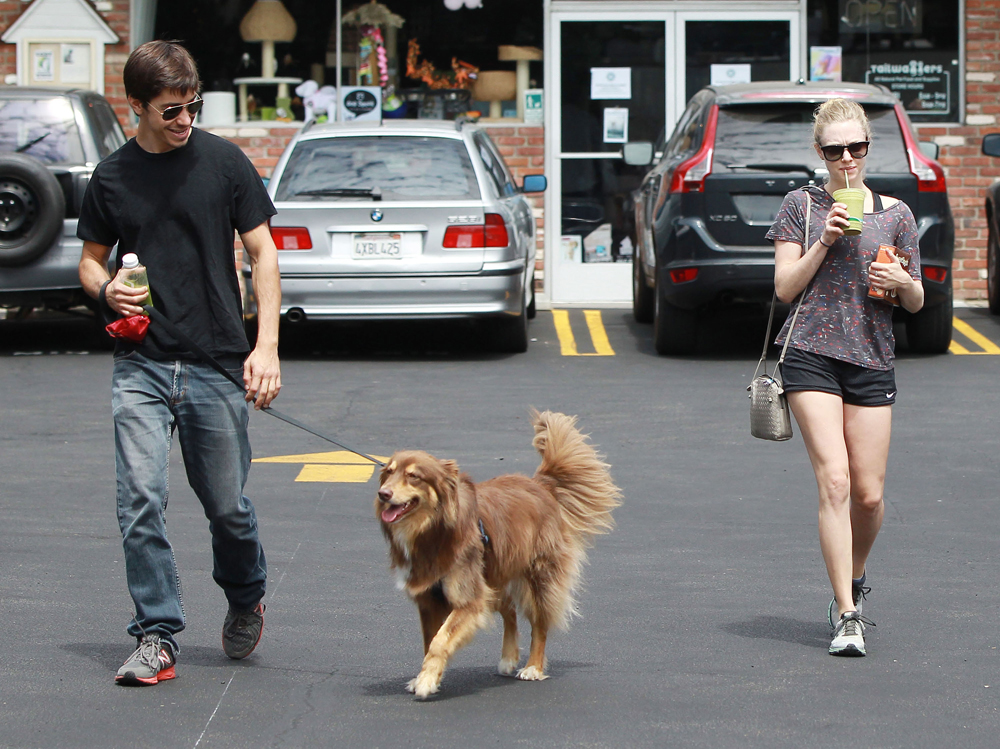 Amanda and Justin have clearly moved past the casual dating phase and onto the next level if she's letting Justin get his paws on Finn. Together, they took Finn to get groomed, and then they went to the park where Amanda and Justin relaxed while Finn played with some other dogs. What does this mean? Maybe Justin is just that good at pleasing Amanda, but who knows. I'd have to think she's pretty serious about Justin to let him hold her baby's leash.
Somewhere, poor Josh Hartnett and Iggy are crying in a corner. Oh well, all that really matters here is that Finn is happy. If Finn approves of this relationship, then so do I.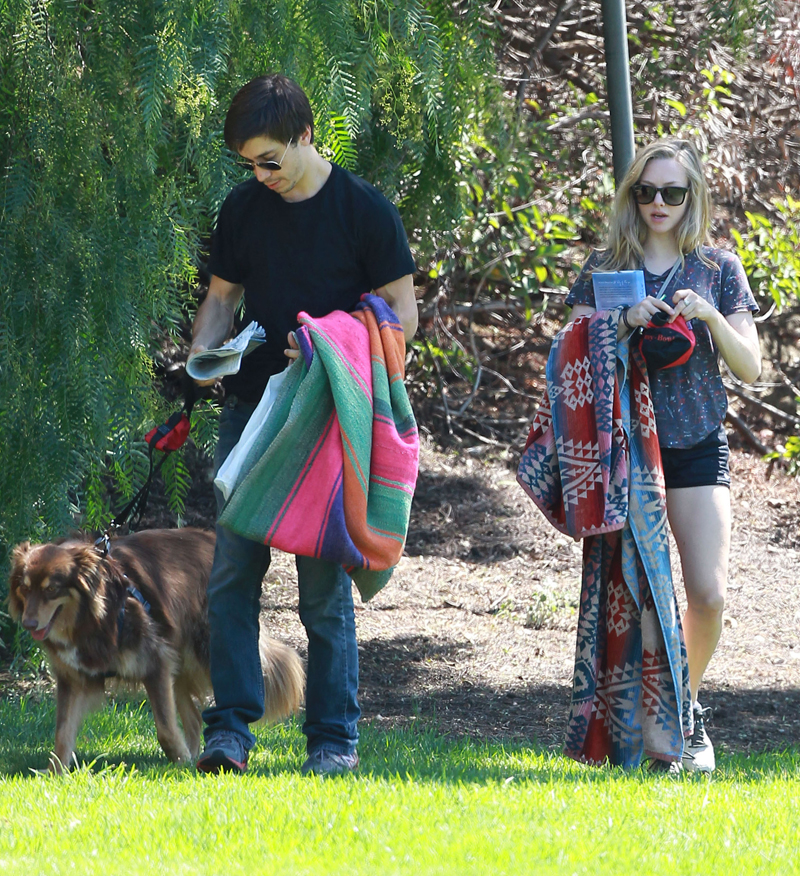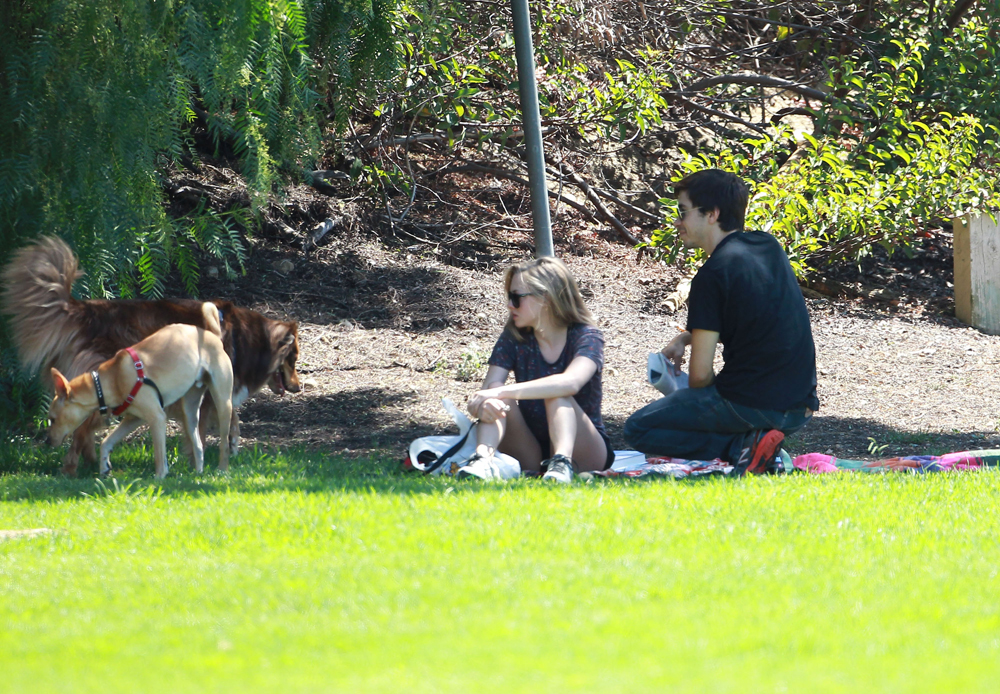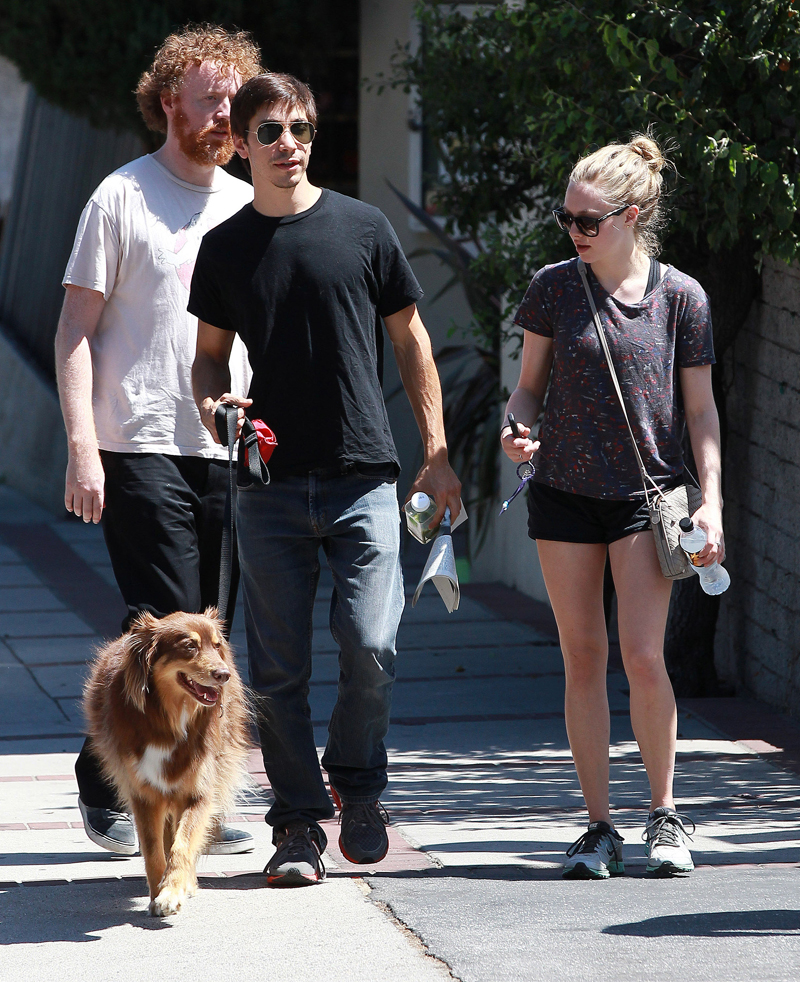 Photos courtesy of Fame/Flynet