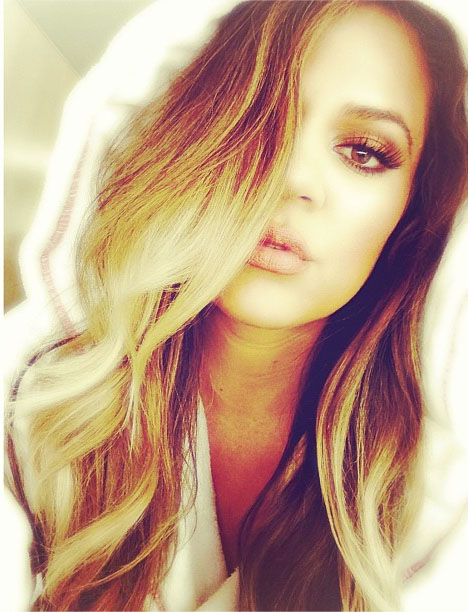 Khloe Kardashian was active on social media following her husband's arrest for DUI on Friday. Khloe tweeted Sunday "As much as I wish I were made of steel… I'm not" but then tried to lighten it up by adding "I'm pretty damn close to it though hehe." She also posted a couple of selfies, presumably to show that she's doing and looking fine. She was probably trying to boost her spirits with some positive attention too. I guess I can't blame her given everything she's gone through. (Sidenote: I really need to know the brand of the false eyelashes she uses. Those are gorg.)
On Labor Day Khloe attended what looks like an awesome party at Katy Perry's house. Photos of her yesterday show that she's still wearing her ring. For what it's worth Lamar is still wearing his ring too, so maybe that means he's trying to keep up appearances or maybe he wants to make his marriage to Khloe work. That would involve giving up all his side pieces, but Khloe isn't really focusing on that aspect of her marital problems. In a semi-official statement to E!, the Kardashian camp says that they're urging Lamar "to seek treatment." TMZ takes it a step further and claims Khloe has told Lamar that he needs to go to rehab or move out for good. He's been staying in hotels for months but I think that Khloe wants him to take a firm stand on the issue. TMZ also adds the detail that Lamar didn't even tell Khloe when he got a DUI. She found out through TMZ like everyone else. Here's more:
A source told E! News exclusively that "Khloé and the family are urging Lamar to seek treatment."

"Khloé has been trying so, so hard to keep him from hitting a bottom like this," the source added. "But if this is what needed to happen, then this is what needed to happen."

The E! star has been focused on "getting Lamar better," the source explained, but is hoping the recent arrest "will be his wake-up call." – From E!

---

Khloe Kardashian has given Lamar Odom an ultimatum — get help or get an apartment.

Our well-placed sources say Khloe has laid down the law — Lamar can't live at home until he completes rehab — which he's been unwilling to do since his addiction spun out of control.

Khloe has kicked Lamar out before, but we're told this time she's vowing not to fold … and Friday's DUI bust was the last straw. Our sources say Lamar didn't call Khloe or his lawyers after the arrest. They found out when TMZ broke the story hours later. Khloe was pissed.

Khloe and Lamar did spend time together Saturday at their home — but Lamar was sent on his merry way after 4 hours of jawboning about his addiction to crack and other drugs.

As one source said … they're still at an impasse and the prospects of saving their marriage are "grim." – From TMZ
I'm not really knowledgeable about basketball and it's too early to call my dad and quiz him on Lamar's career, but Lamar's career is pretty much over, right? Is it possible that he could have somewhat of a comeback if he focused on staying sober and keeping his head in the game? Whether or not he chooses to stay with Khloe he should probably get treatment. He did drive wasted. Even if Lamar doesn't think he needs rehab, it would send the message that he's serious about his career. As for Khloe, her husband cheated on her with multiple women. It's not all about whatever drugs he was on. It sounds like she loves him and is making excuses for him, though. Rehab isn't going to save her marriage.
After I wrote all that, a new alleged interview with Lamar's drug dealer was published on Radar Online. The dealer spoke anonymously although he gave Radar photos to prove his connection to Lamar. The dealer is based out of New York and claimed that Lamar regularly came to NY to do drugs. He claims to have once witnessed Lamar smoke $16,000 worth of cocaine (freebased, not crack) in a single setting before a basketball game. Lamar's team, the Clippers, beat the NY Knicks in that game with Lamar scoring two points. Also, Lamar supposedly thinks "he can kick this on his own. It's very hard for him to admit that he needs help."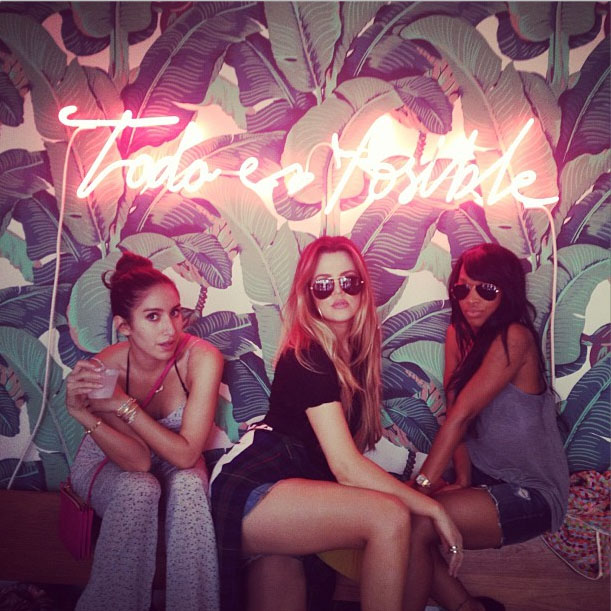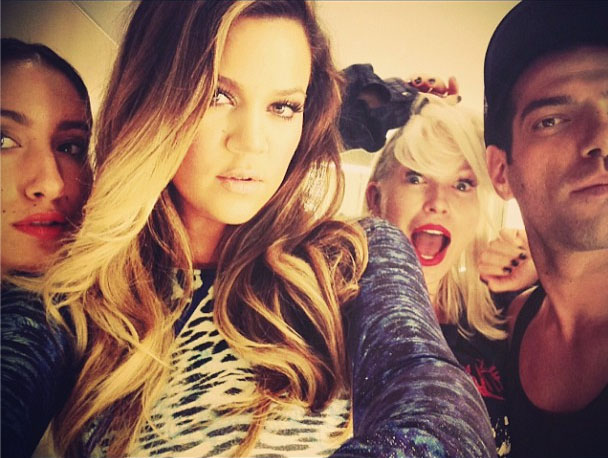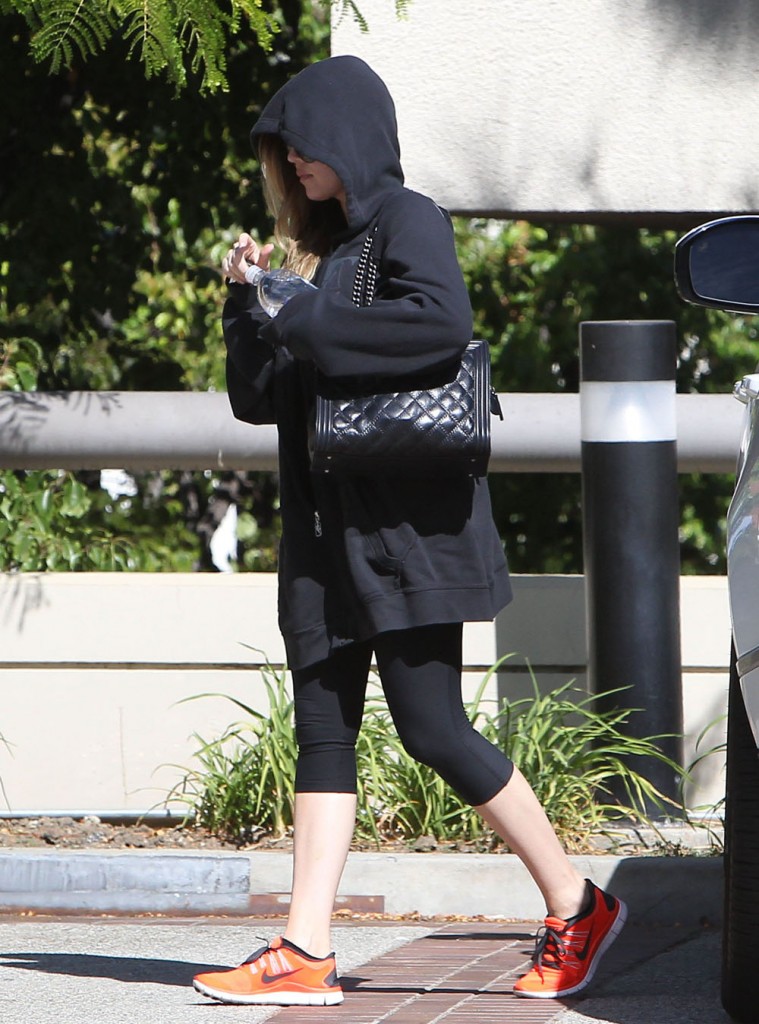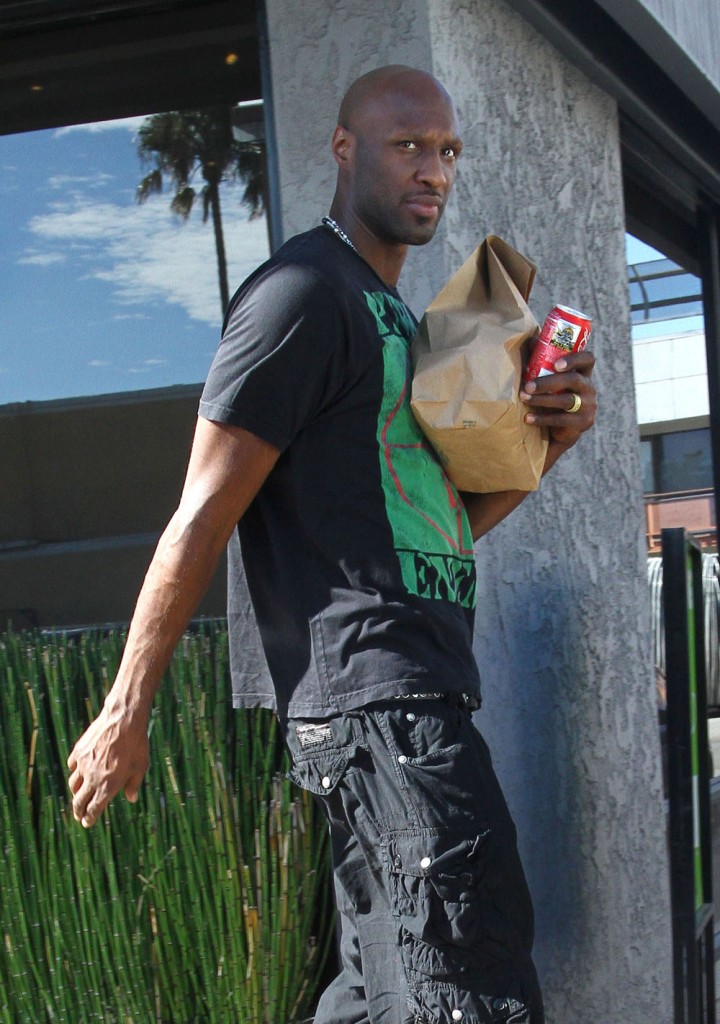 Khloe and Lamar are shown out separately on 8-31-13. Other photos from Instagram