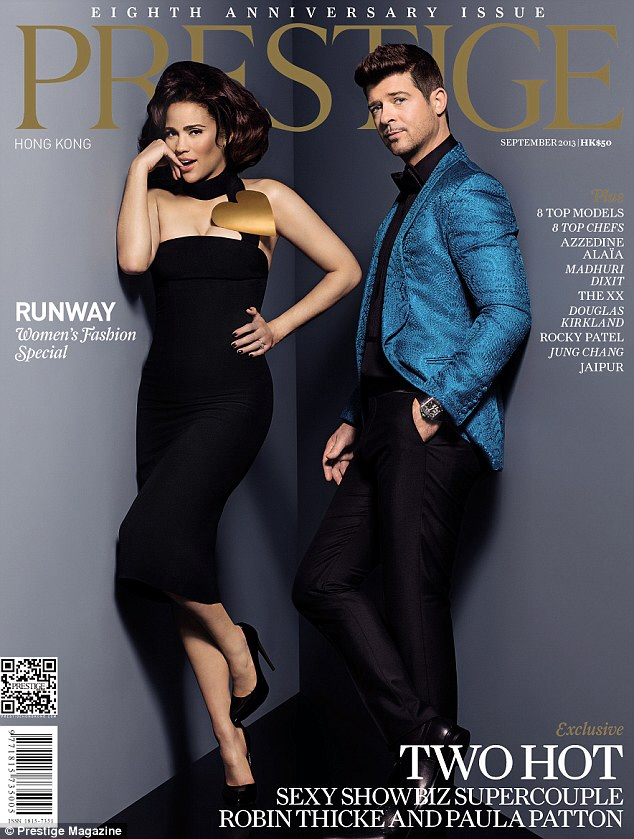 Well, this is interesting timing for a dual cover. Here's the question I have: do you consider Robin Thicke and Paula Patton a "power couple"? As in, do you think that Paula and Robin are more than the sum of their parts and that they have an added cache because of their marriage? I don't. I think Paula is a C-list actress and Robin has a decent music career and one major hit song. He's bordering on A-list – she's not. But being married to each other doesn't real bring anything more to the table for either of them, really. The most interesting part of Robin and Paula as a couple is the rumor that he fools around and she lets him. Oh, and the rumor that they do threesomes. But still, with this Prestige cover, they're trying to make this "power couple" thing work:
It can't be pleasant to be made aware of an image of your husband groping a young woman's bottom doing the rounds on Instagram, but actress Paula Patton has brushed this very thing off. A representative for the 37-year-old said that the 2 Guns star and her singer husband Robin Thicke, 36, were 'unconcerned' about the image and a subsequent claim from Lana Scolaro, 20, that the pair had also kissed passionately.

Now, the man behind the controversial Blurred Lines has revealed that he doesn't know if he'd be 'alive in some ways' if it wasn't for the teenage sweetheart he married.

He told Prestige magazine: 'I don't know if I would still be alive in some ways if it wasn't for Paula. She's been my rock, my muse, my inspiration and I love her. The whole way.'

His wife was also interviewed for the glossy, which features the LA born and raised couple on the cover, and she reiterated just how solid the pair – who have a three-year-old son Julian together – actually are.

She told the publication: 'We're best friends. We laugh a lot. But that's our down time. We do the things you're supposed to do, like work out – blah, blah, blah, boring, boring. We love to travel together and travel with our child. Get out of the house. Because our house is a mad house. We don't have normal jobs. So it's always a work house. Robin makes music at home and my job when I'm not on set always brings people into our home.'

Paula says that: 'I've been there for his down moments and he's been there for mine. Life is full of peaks and valleys. Robin has always been a great person to remind me to celebrate now. Even when it looks like I've got a role but don't know for sure, he's like, 'Let's celebrate!' Robin got me ready for every single acting audition I've ever done. We read lines together when I'm working on movies. He's my coach. I listen to every song he writes and help however I can, and I've written songs with him."
Yeah, about the story that Paula was just feet away when Robin was trying to bang Lana Scolaro, Paula's rep told Life & Style: "It's just a girl looking for some attention. Paula and Robin aren't concerned." Do a cover about THAT. I mean, I guess it's none of my business if Robin and Paula have an open marriage, but it becomes my business when your husband's side-pieces start selling their stories to the tabloids and when you and your husband are selling a certain loved-up image, you know?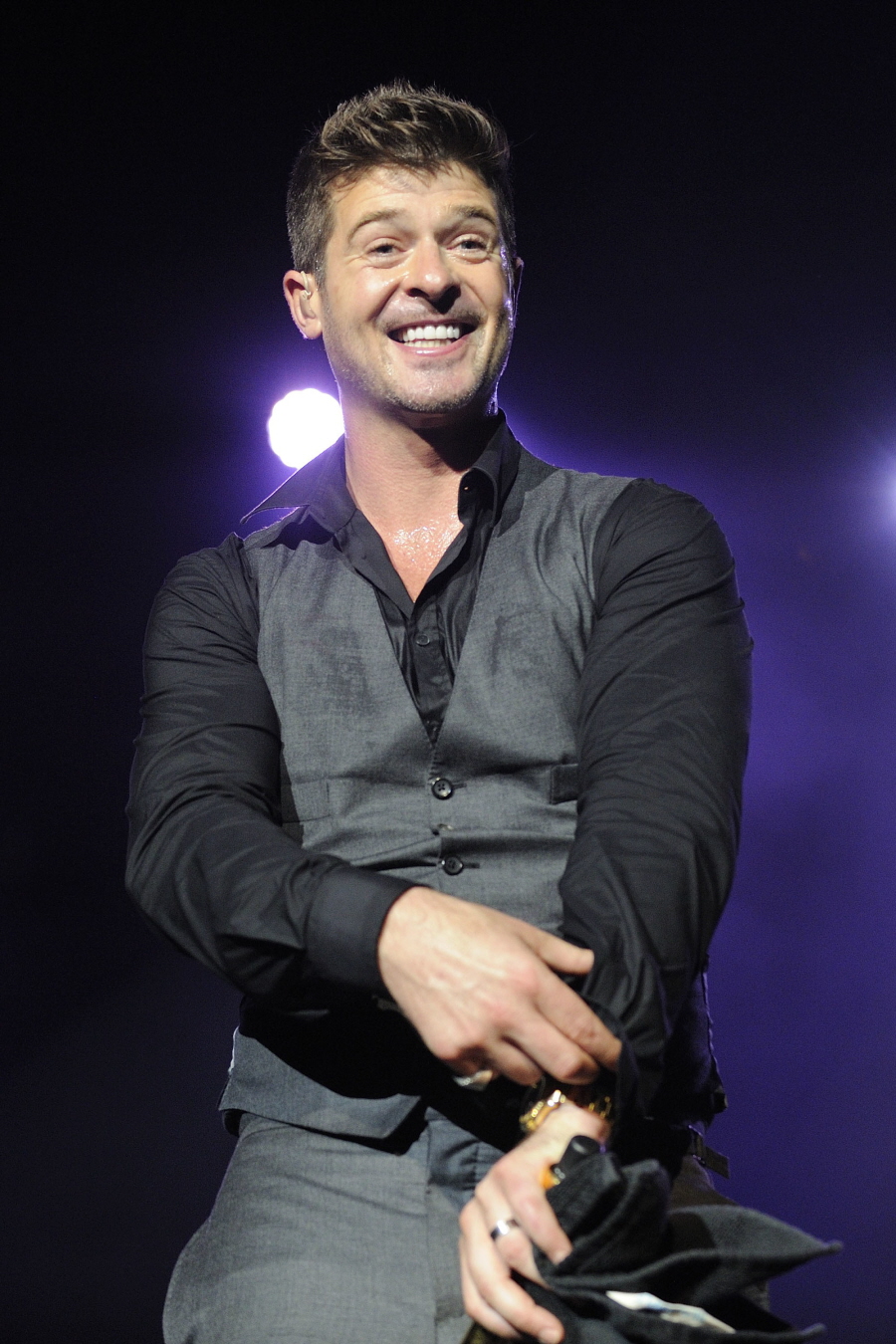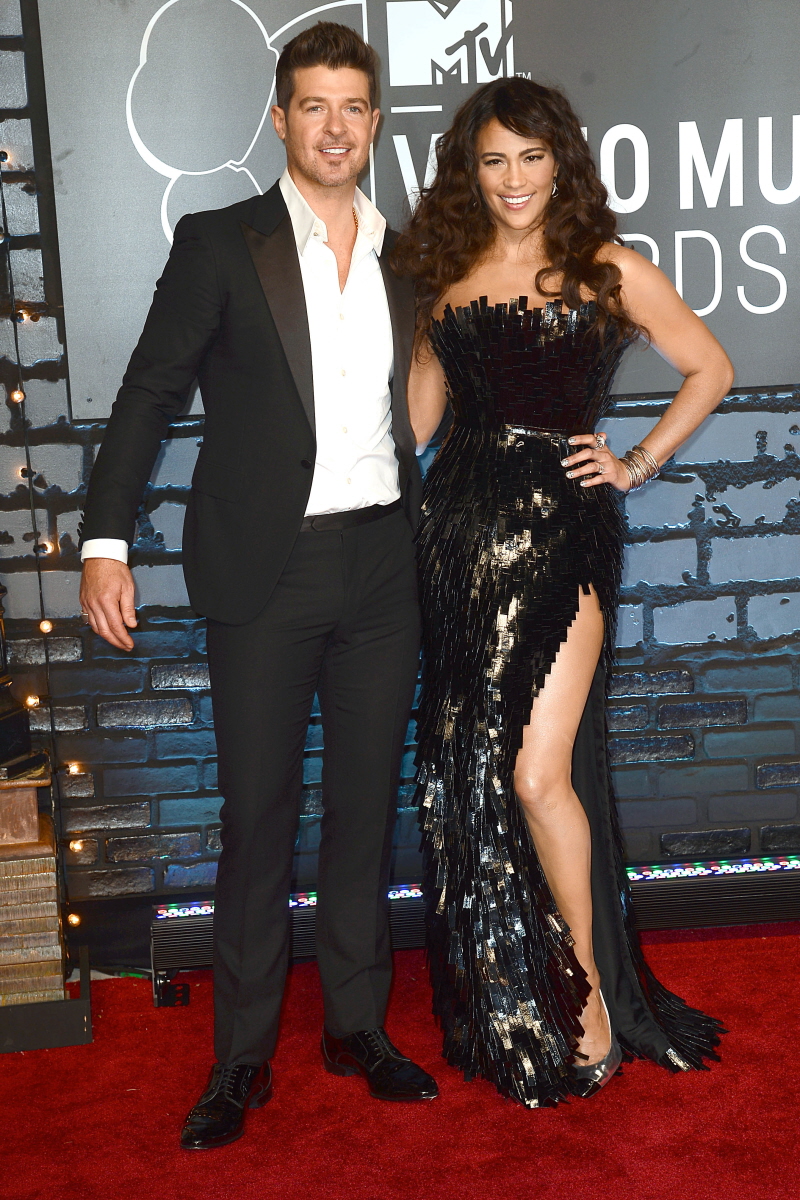 Photos courtesy of Prestige, WENN.