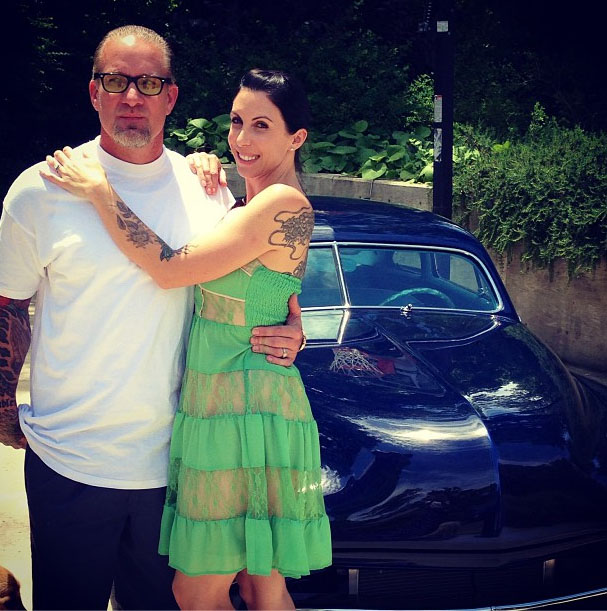 Jesse James has almost been married six months this time, are you surprised? James married his fourth wife, drag racer Alexis DeJoria, in a ceremony in Malibu in March. DeJoria is the daughter of billionaire Paul Mitchell haircare founder, John Paul DeJoria. Many people questioned whether James would be tying the knot again if his wife wasn't so loaded and well connected. Whatever is going on, DeJoria is sold. She gushed about James to US Weekly, claiming they just "click" and adding that she "wanted to marry him the first day" they met. Did her friends not advise her against this?
"We actually met at the races out in Dallas. I was racing at the time, and [Jesse] had been friends with my dad [Paul Mitchell billionaire John Paul DeJoria] for a while," she explains to Us of how her relationship with the motorcycle customizer began. "So he came up to see my dad and the guys that I race with, and that was it. It was the first time we met, and we just hit it off. He has never missed a race since."

"I can't even tell you — we have so much in common," she continues. "We just click. I've never had that in a man before. I've never experienced that with anyone before him, so I knew it right away. He was definitely the one. It has been amazing."

"I think I wanted to marry him the first day," she says, laughing. "It's just like marrying your best friend. It's perfect." (As Us Weekly previously reported, the couple tied the knot in Malibu on March 24.)

DeJoria — who has a 10-year-old daughter, Bella, from a former relationship — says their kids feel the same way. (James has three children from previous marriages: daughter Chandler and son Jesse Jr. with first wife Karla James, and daughter Sunny with second wife Janine Lindemulder. He was also married to actress Sandra Bullock.)

"Our daughters [Bella and Sunny] are the same age, and they just click. They are like two peas in a pod. It's the cutest thing ever," DeJoria tells Us of her new blended family. "[Bella] has always wanted a sister…so it just worked out perfectly."

The NHRA standout also notes that her new husband is super supportive of her racing career. "He really understands it," she says, noting that the former Monster Garage star can "hold his own" with her crew. "He wants to get in there and get his hands dirty and work…He's in there cleaning parts, welding on the car…He's very, very active in my profession, and it's awesome."
James has a long and storied history of failed relationships, serial cheating, and playing the victim. It's all easily Googled, to the point where you would assume any woman would run a quick background check and stay far away. Maybe DeJoria did all that, and maybe she thinks she's the exception and that he'll be faithful to her. Or maybe she just doesn't care. I don't get it. James didn't just cheat on Sandra Bullock, he cheated on his next girlfriend, Kat Von D, the woman he told the press was "the one" whom he loved "beyond description." Maybe he's changed now that he has a wife who shares more of his interests. She certainly seems to think he has. Love can make a person very blind.
Oh and James has a new business in Austin, Texas. It's called Fancy Hookers Towing and this is their logo. It's not a joke.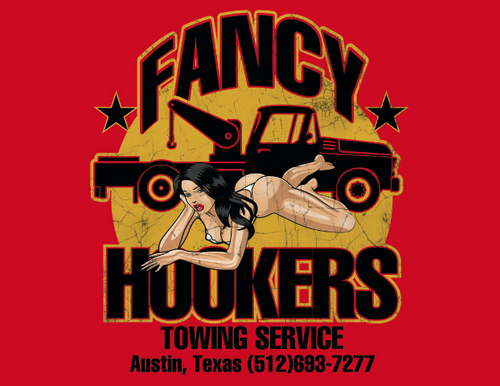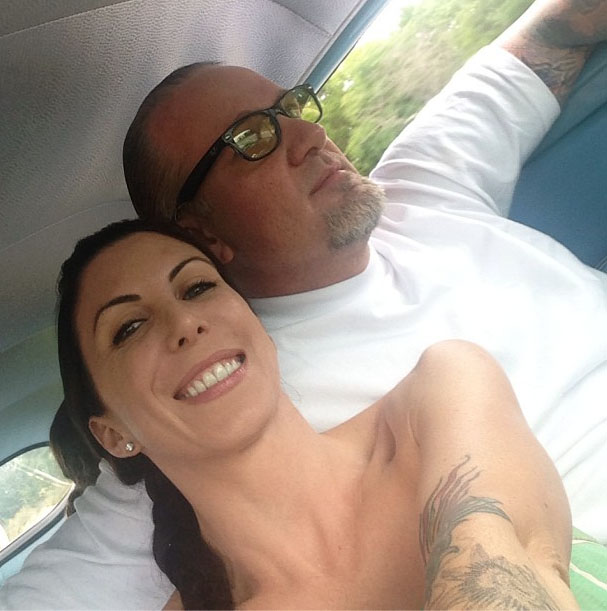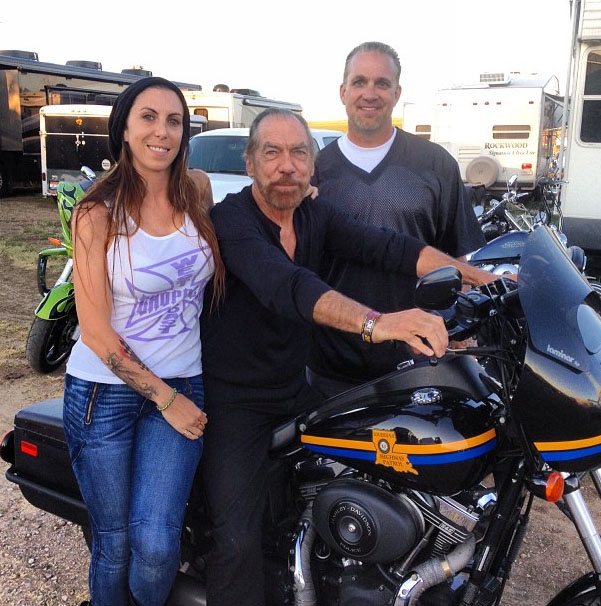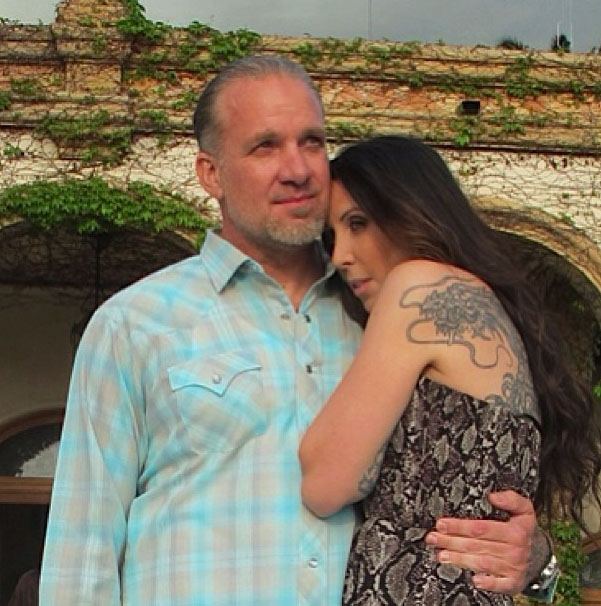 photos via Instagram