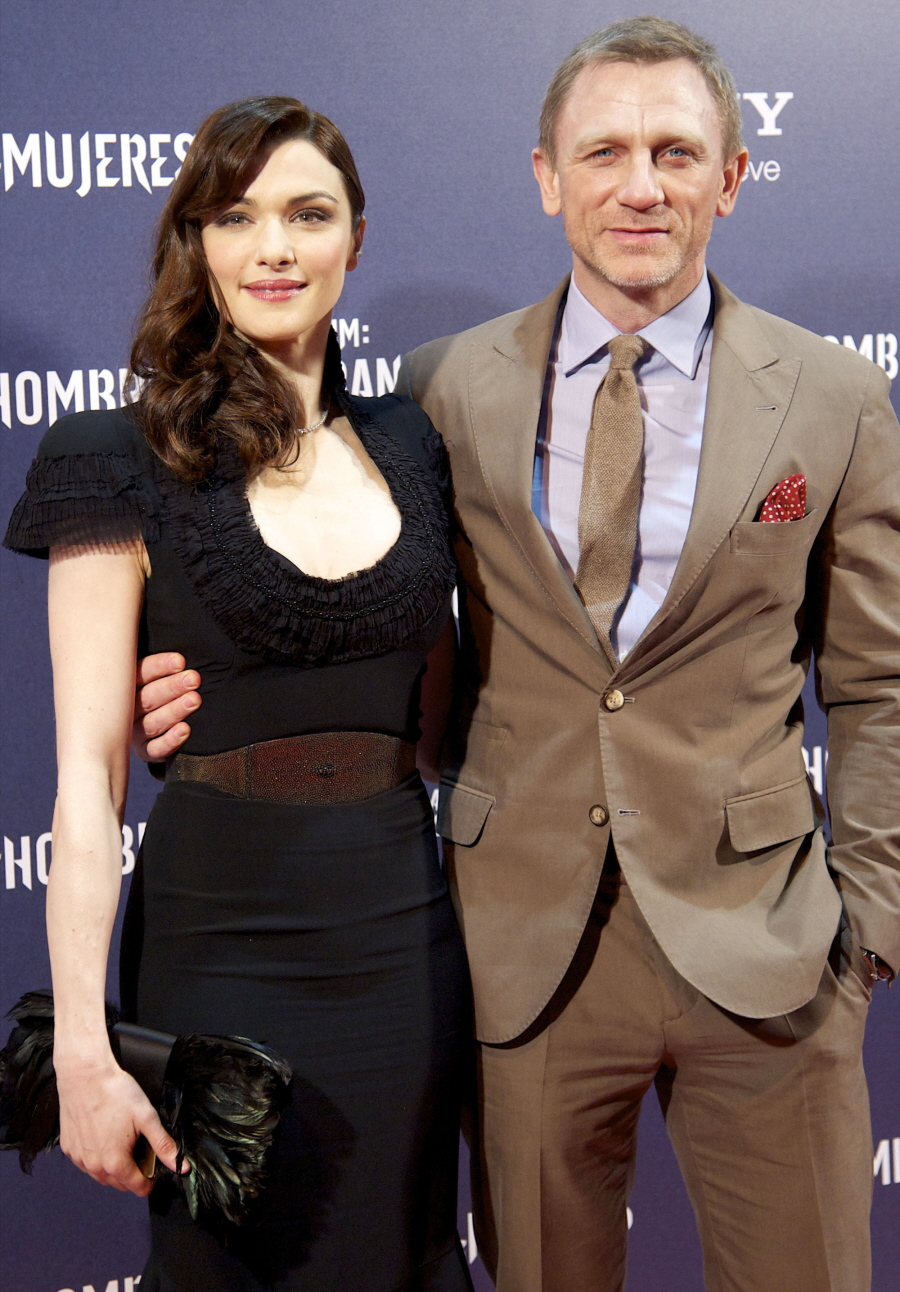 I'm sorry that I'm just getting to this now, because this is maybe the best Daniel Craig interview I've ever read. Daniel and Rachel Weisz are doing press for their new Broadway revival of Harold Pinter's Betrayal (directed by Mike Nichols), and they've been doing press for the play for a week. The most recent quote from Daniel is worthy of its own post, but I have so much more to discuss. When Daniel was asked about his secret to a happy marriage, he said: "There's nothing technological allowed in the bedroom. If the iPad goes to bed, I mean, unless you're watching p0rn on the internet, it's a killer. We have a ban on it." Oh. My. God. The iPad is only allowed in bed if you're watching p0rn?! Good lord, I bet they have a crazy-incredible sex life. I know I say that all the time, but seriously. How is Rachel even standing right now?
Anyway, Daniel also did a wonderful, funny and bitchy interview with Maureen Down of the New York Times – you can read the full piece here. It's full of wonderful quotes, but here are some of my favorites:
Daniel on the "power couple" label: "Someone called us a power couple the other day," he marvels. "I was like, what the" — he drops in an expletive — "does that mean? We just keep ourselves to ourselves."

Playing husband and wife on stage: "It seemed like an obvious thing to do; if it feels stunt-y, it wasn't," Mr. Craig says. They had been looking for a play to do together for some time, he said, adding that they met 20 years ago doing a workshop at the National Studio Theater in London. "Maybe it's a contradiction. I suppose the idea that we're sort of exposing ourselves, you do that anyway onstage. We're not exposing our marriage onstage."

He hates public speaking: He even seems a bit shy, admitting he's afraid of extemporaneous public speaking because, he says, "I lose verbs."

On his previous marriage: In your 20s, Mr. Craig observes, it's hard to find love that offers "a kind of stability," and "it's very hard to make it stick, especially if you're an actor."

Marrying Rachel changed him: "Yeah, for the better. I'm far happier than I've been for many years. I think finding the right person and being with the right person is probably the answer to most things."

Could he stay with a woman who he knew was having an affair (which happens in the play)? "I don't think so, no. It's that weird thing, like Roger Vadim having all his ex-wives round for dinner, that kind of thing of going, 'Oh, I can deal with everything.' I'm not carved out of that cloth. I'm too working class, or middle class. I think when a marriage is that broken, you need to walk away."

He's a secret chef: Ms. Weisz confides that her husband is a great cook of classic bistro food who is finicky about doing his own shopping. Mr. Craig reveals that, while they ordinarily like to keep it very simple, they occasionally spoil themselves with luxury trips.

On pitfalls: "But I don't see them. There will be problems, and they'll be no bigger or less. We'll have to figure it out like any other married couple, to the benefit of both of us, not just one."

Would he and Ms. Weisz ever want to do a Jennifer Aniston-style comedy? "Does it have to be a Jennifer Aniston comedy?" he asks mordantly.
"Does it have to be a Jennifer Aniston comedy?" AMAZING. I really enjoyed Daniel in this piece.
I didn't include my favorite part of the interview, which was a short quote from Rachel Weisz. Dowd asked Rachel how marriage had changed her, and Rachel gives a longer answer about how she's happier now and she feels like a better person but she didn't really think that she would ever end up as someone's wife. Then she says, "It's not like there were that many people asking." Wow. How can you meet Rachel Weisz and NOT propose to her?! I would propose to her!! Except Daniel got there first. Anyway, do you think that's some shade thrown at Darren Aronofsky? I do. I think he never really proposed and she thought he would and it still makes her kind of sad, except now she's banging James Bond so it's all good.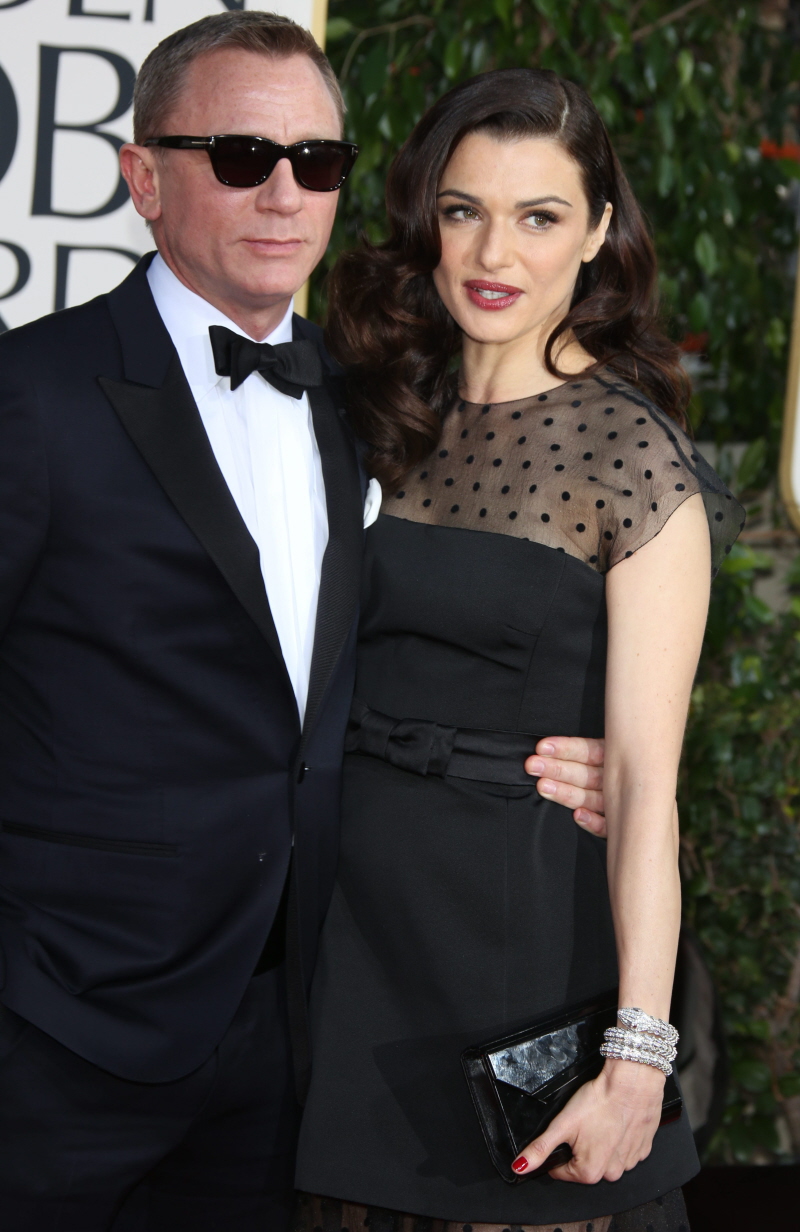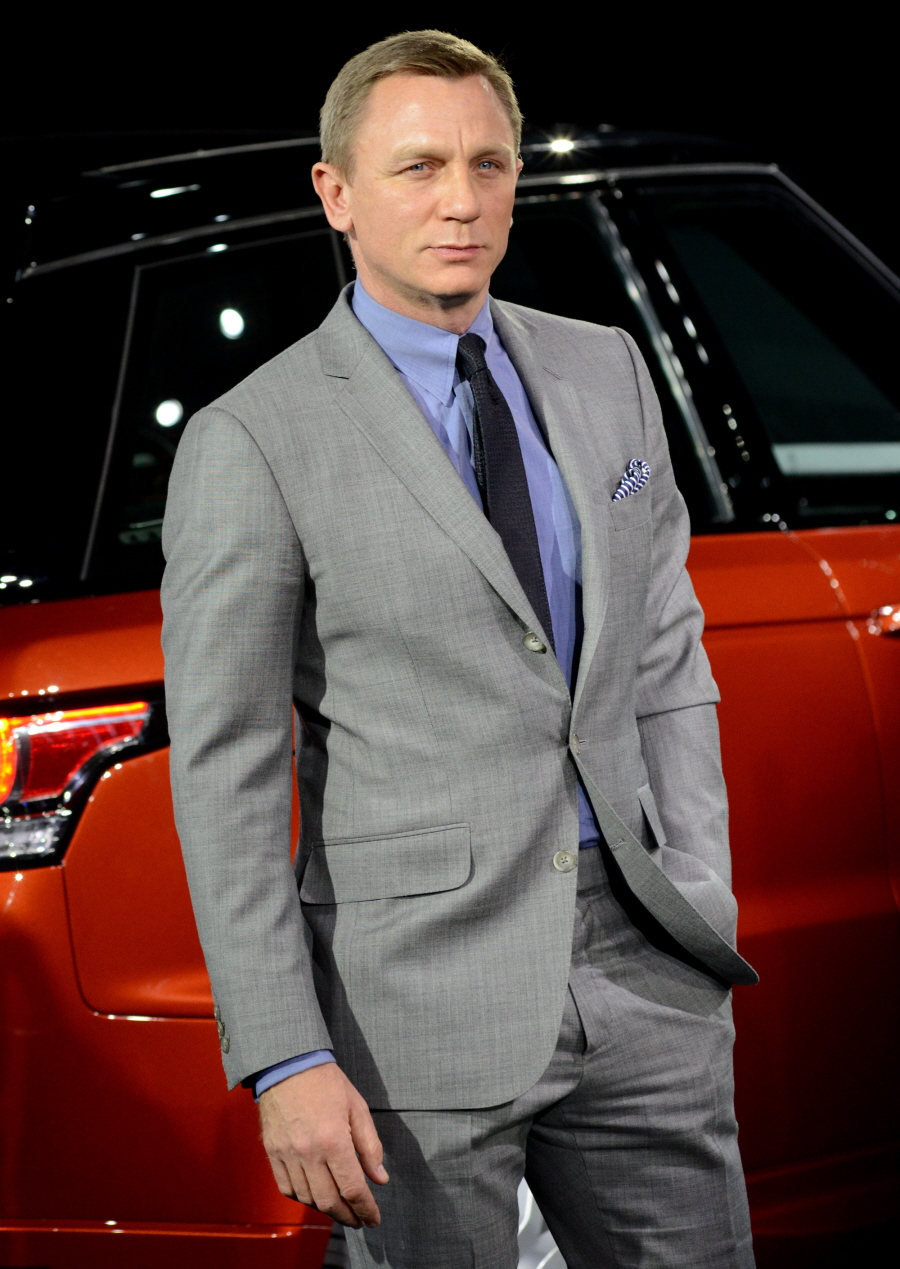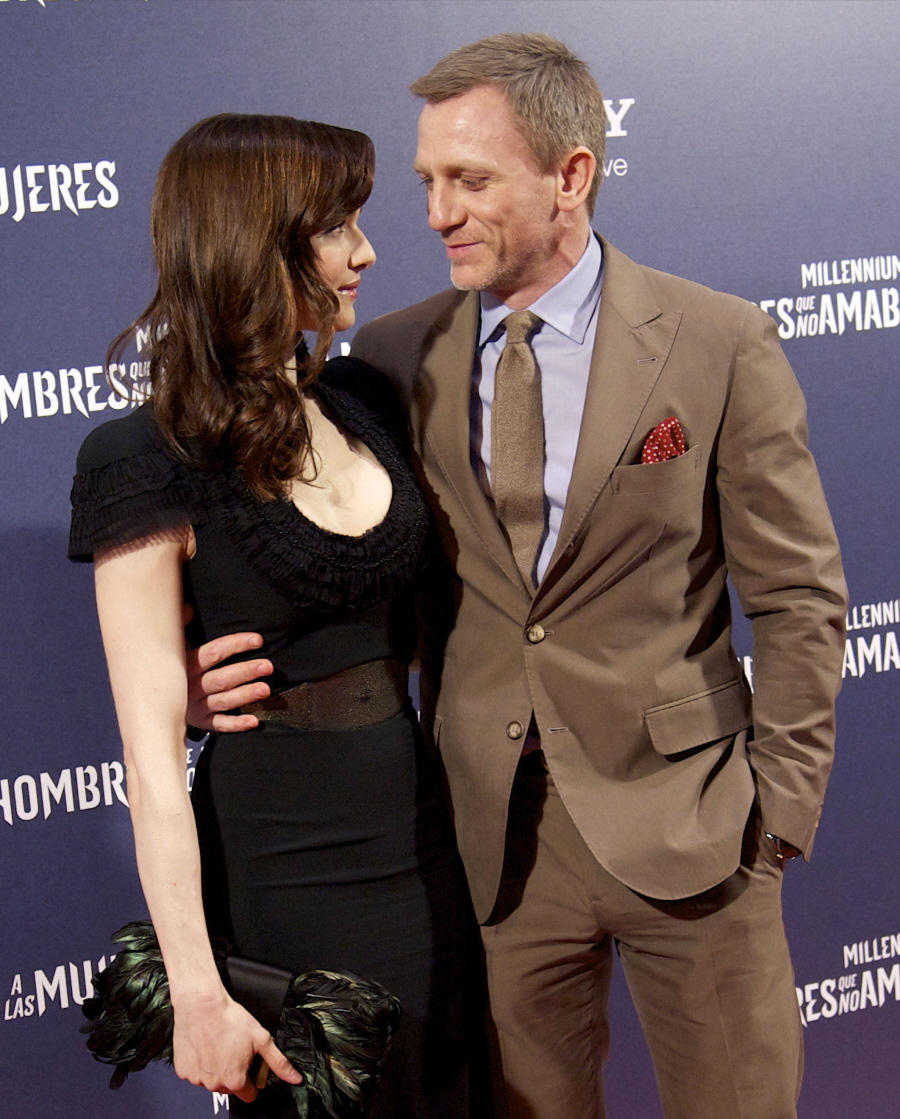 Photos courtesy of WENN.