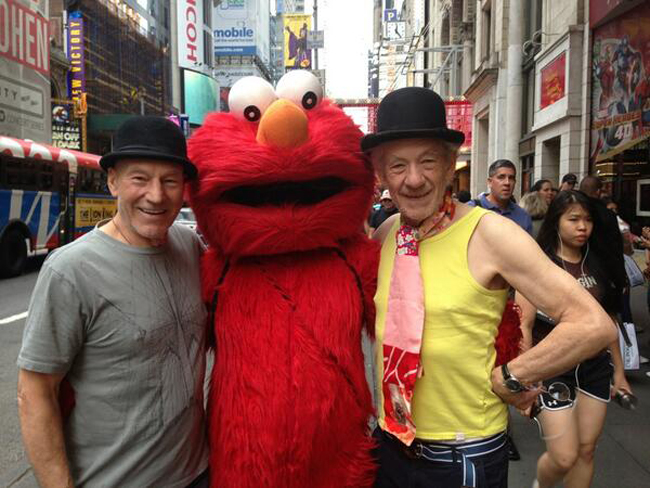 I'll get to the heart of this post in a moment. First, here's a photo from Patrick Stewart's amazing Twitter account of Patrick, Elmo, and Ian McKellan hanging in Times Square. Isn't this one of the most unexpected photos you've ever seen in your life? Look how sassy Ian looks with that crazy tie. What a three-way bromance.
Oh we're talking about a wedding — Patrick's Sept. 7 wedding to Sunny Ozell. Contrary to prior assumptions and Twitpics, the two did not get married in a ballpit. I guess Chuck E. Cheese was the honeymoon. The wedding itself took place at Lake Tahoe. We don't have access to the picture, but you can see it HERE. Patrick and Ian both look quite handsome in their grey suits (Ian was officiating), and Sunny's dress was both quirky and understated in its lacy detail. It looks like a lovely affair, and I wish I was invited.
In the wedding annoucement post last time, most of you expressed delight at this union. Some of you acted disgusted when I didn't jump down 73-year-old Patrick's throat because he married a 35-year-old woman. I think the term "double standard" was used more than once like I was slapping Patrick on the back for bagging such a young babe. I'm sorry if you felt that way, but Sunny's not some wide-eyed 20 something. She's old enough to have a full sense of self. She's certainly not being taken advantage of by Patrick. I'm 38 and wouldn't marry a 70 something, but if that's what makes her happy as a mature woman, why not.
For me, the threshold for age difference seems less weird when the younger party is at least 30. Patrick and Sunny don't throw the same vibe as 55-year-old Madonna and her 25-year-old boytoy, Brahim Zaibat. Lest you think I'm being sexist, I also cringe at 38-year-old Bradley Cooper and his 20-year-old model girlfriend, Suki Waterhouse. Some of my eyerolling on the BCoop/Suki situation involves him hooking up with a youngun right after saying he couldn't date Jennifer Lawrence because "I could literally be her father." That's a double standard.
Overall, it's nearly impossible to hate on Patrick freaking Stewart. Look at how they laugh together in his masterclass quadruple take video. They're so happy together.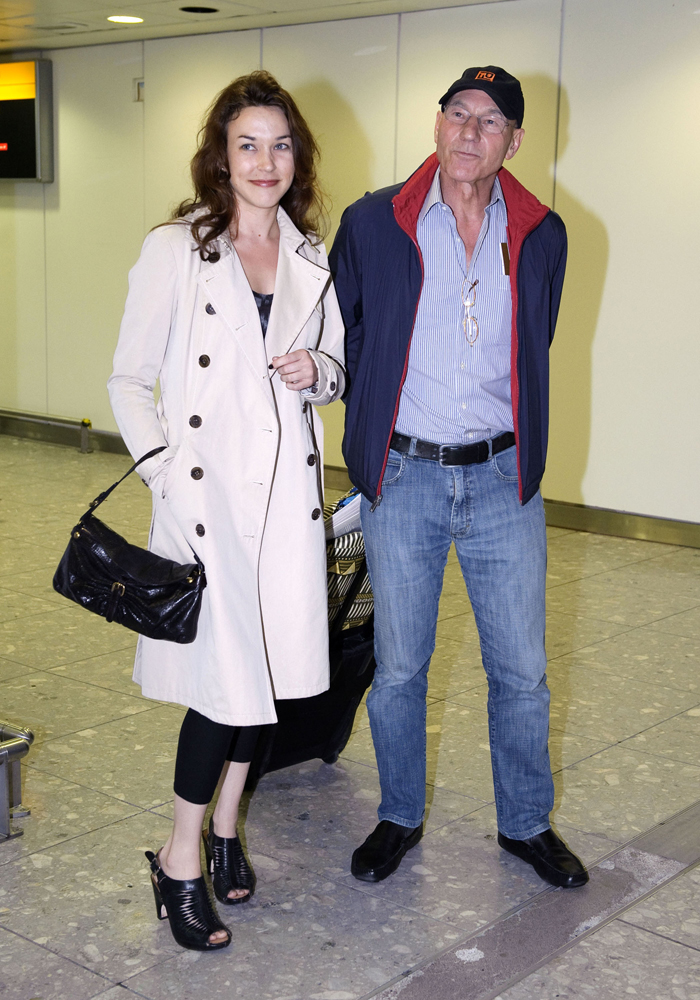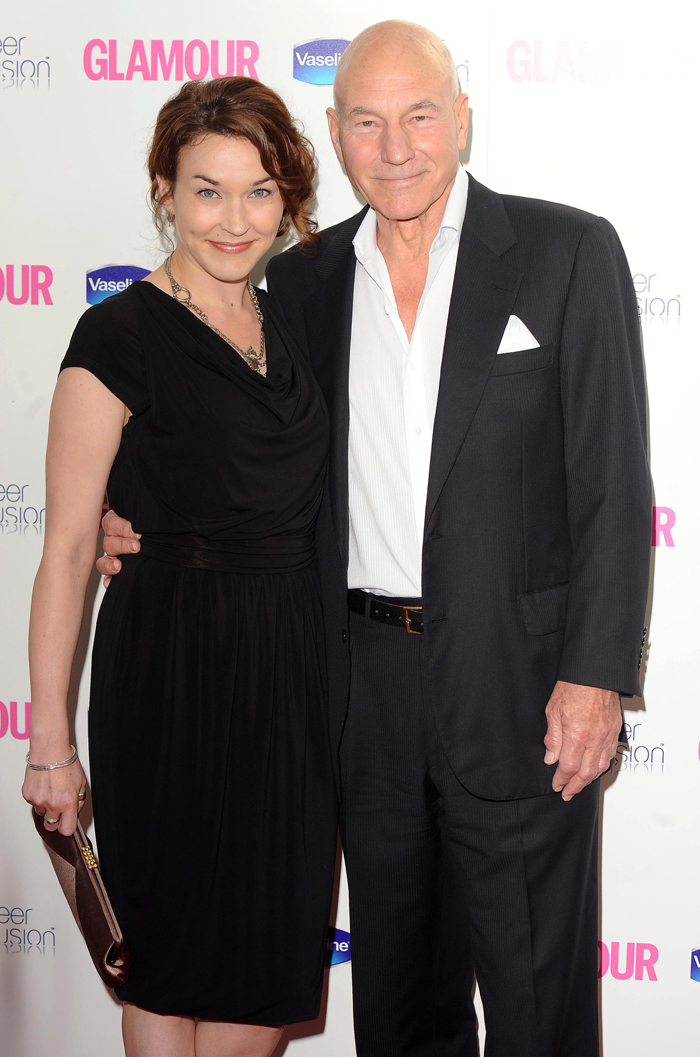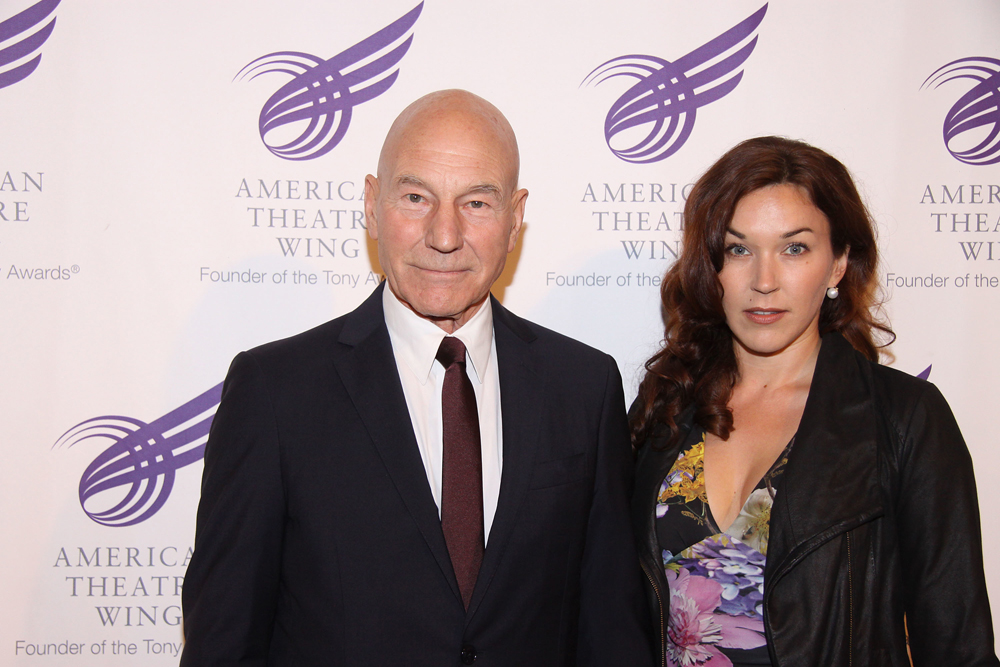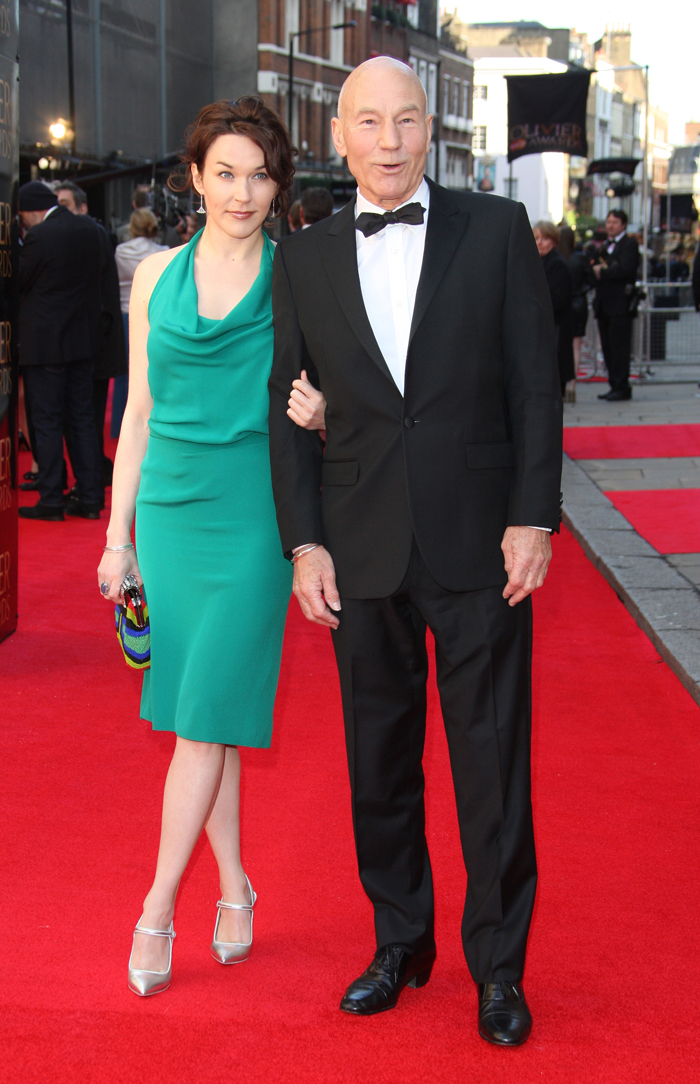 Photos courtesy of Patrick Stewart on Twitter, Fame/Flynet & WENN