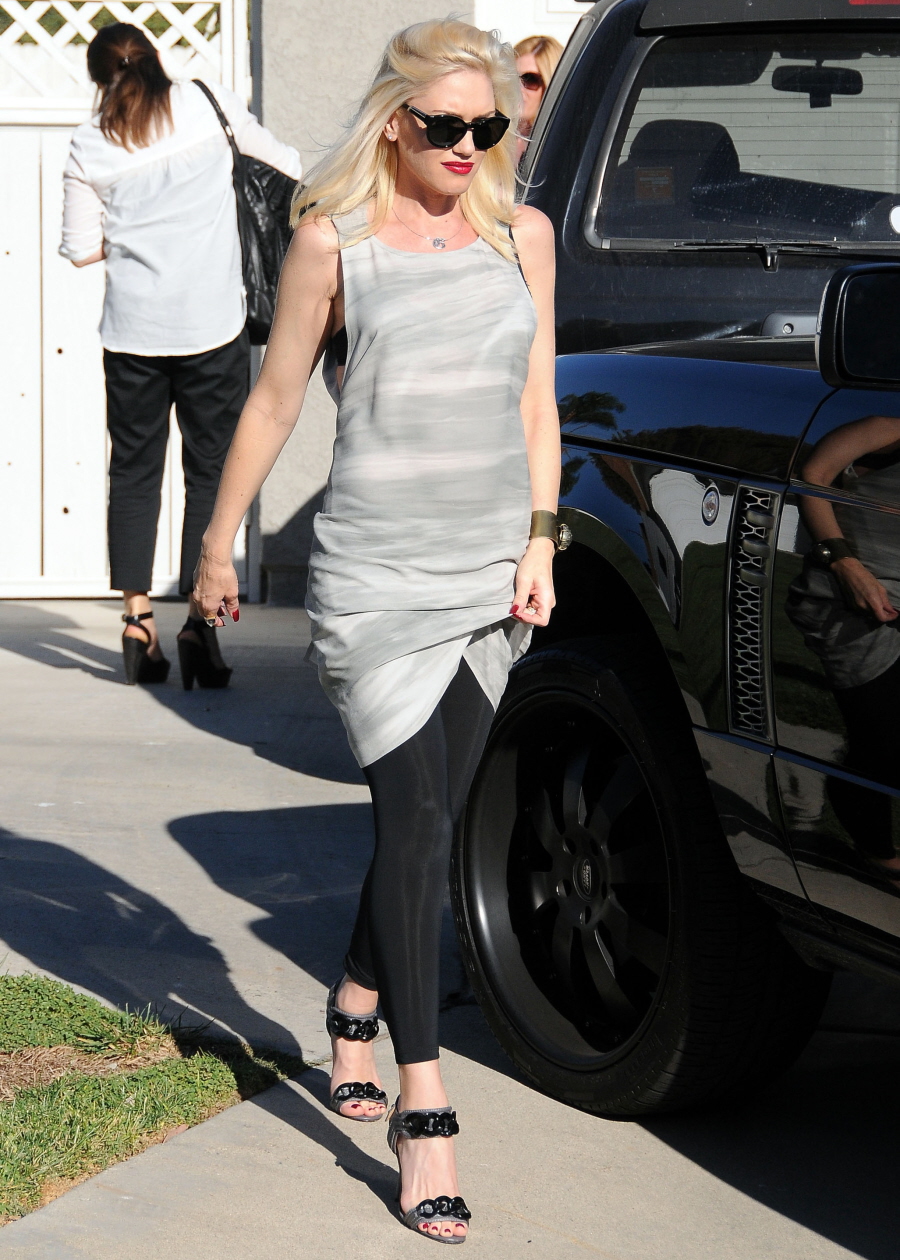 I know some of you feel weird about discussing Gwen Stefani's latest pregnancy, but seriously, she's pregnant again. In Touch Weekly first reported Gwen's pregnancy in early September, and nearly every site has confirmed it through unnamed sources (probably Gwen's rep). We still don't know how far along she is, but she is pregnant and her lack of any kind of formal or informal denial of the stories means that we can discuss it.
So, these are some photos of Gwen's small bump over the weekend. She wore a tight dress/tunic thing with leggings, and in profile you can see that her normally flat abdomen has a tiny little bump. My guess? She's maybe three or four months along. Gwen and Zuma (her youngest) were attending a friend's baby shower. Did you realize that Kingston is 7 years old and Zuma is 5 years old? Time flies. Also, I haven't seen any stories with guesses about the gender, but I have seen a few stories about Gwen hoping that this one is a girl. Which makes sense.
Anyway, Gwen looks happy and healthy and fit. I have my fingers crossed for her that everything goes well. And I do hope she and Gavin get their girl!
PS… Her shoes are especially ugly, right?
PPS… Do you think Gwen wraps her own gifts? I was going to say that the gift box looked professionally done, but Gwen seems like the kind of person who would take pride in being an especially good gift wrapper.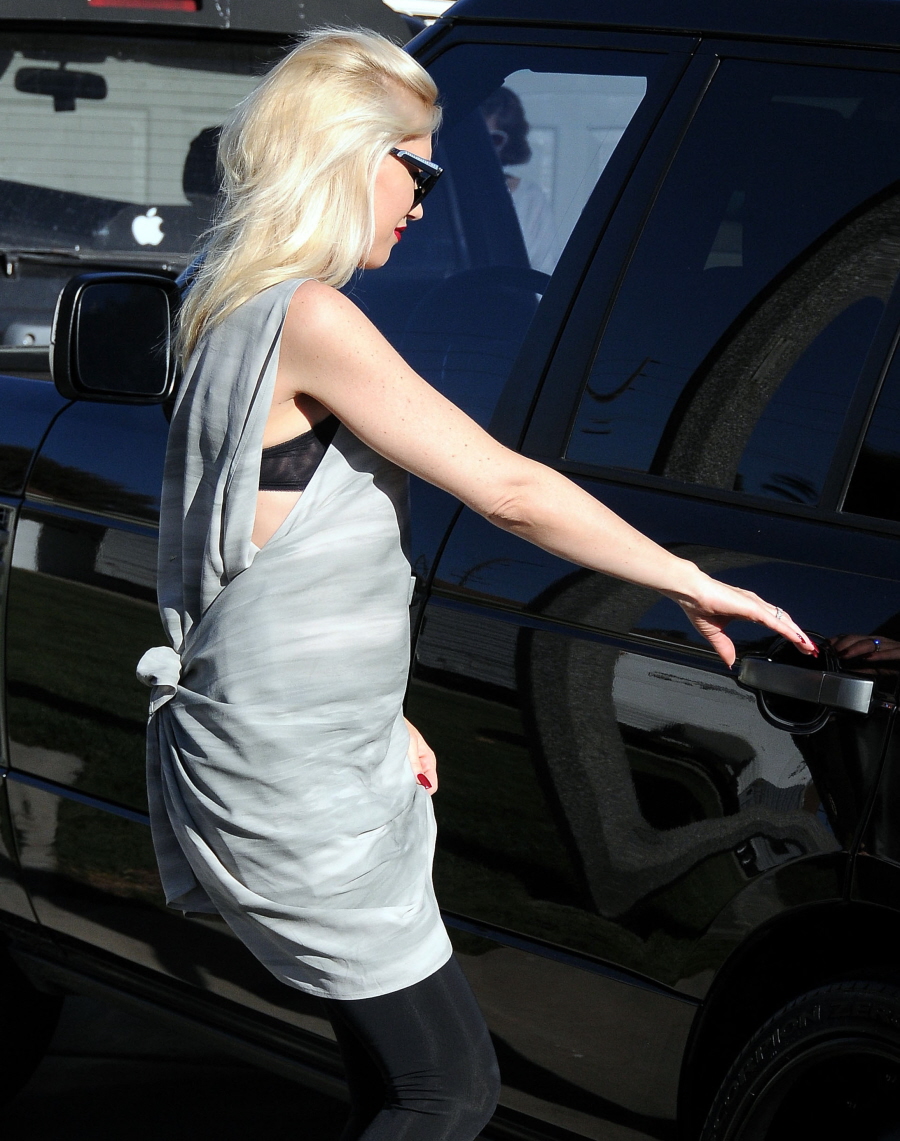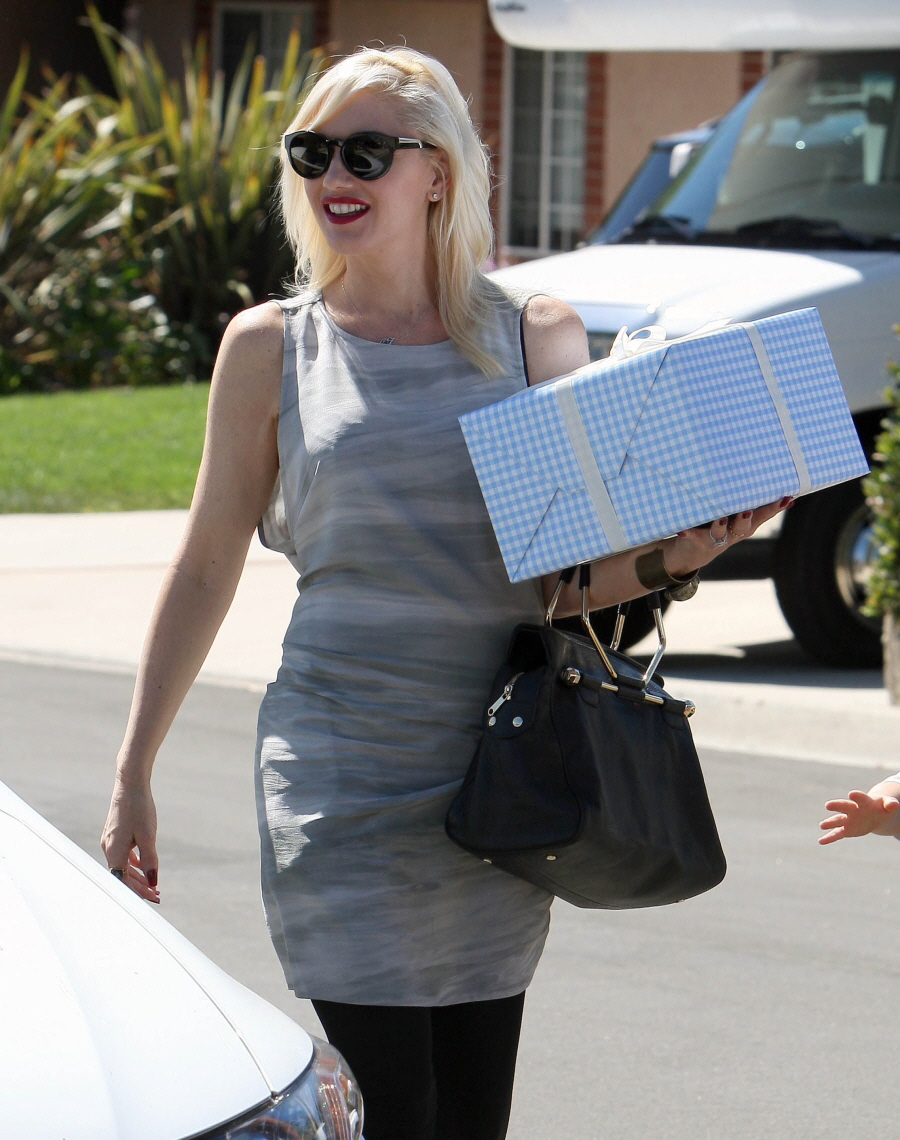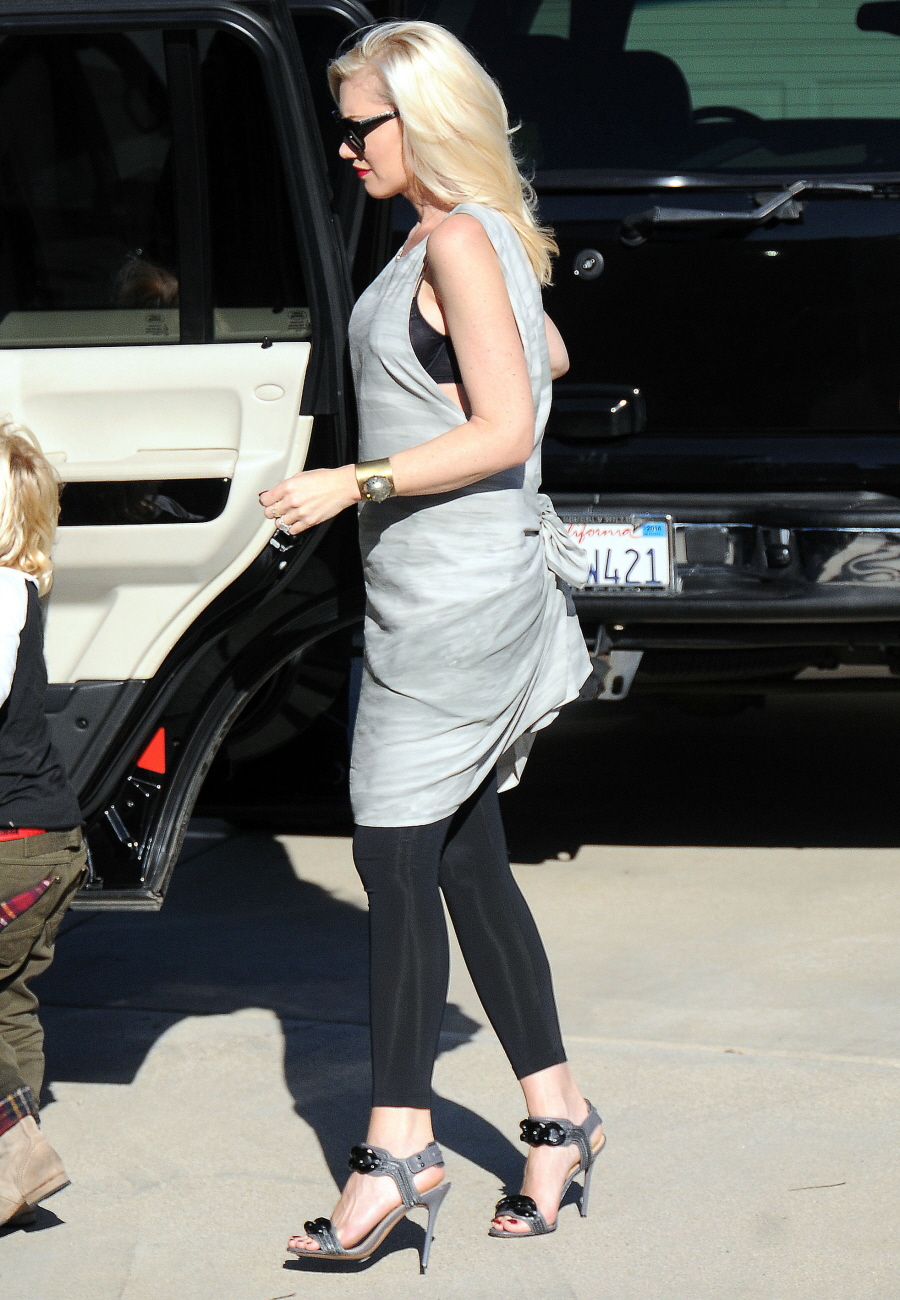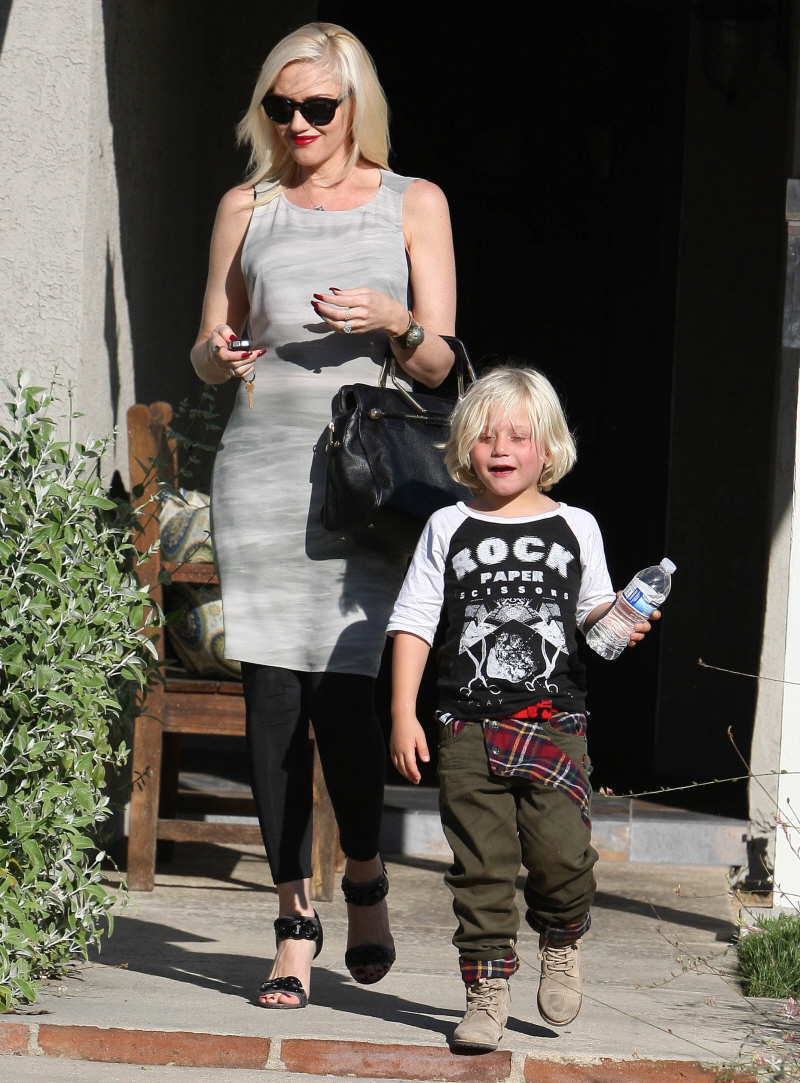 Photos courtesy of Fame/Flynet.