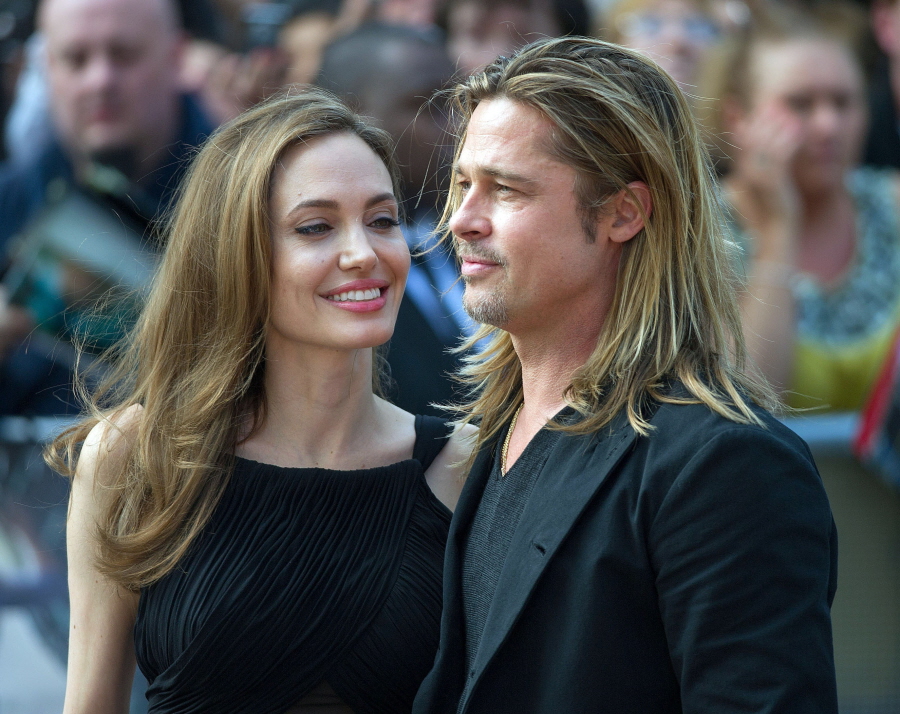 I was just telling someone (who? I can't remember) the other day that it wouldn't surprise me at all if I found out that Angelina Jolie and Brad Pitt had quietly gotten married without any fanfare or press releases. The rumors were flying around quite often just before Angelina announced her mastectomy news, but since then, the rumors have been on a low simmer. Now Radar has photos – go here to see – of Angelina in Australia, wearing what seems to be wedding rings. What do you think? I'm half-and-half on it. Angelina has worn wedding-band-looking rings before and it might not have meant anything. But then again… Brangelina Conspiracists would love it if they had gotten married quietly and no one was the wiser.
It's the wedding the world has been waiting for. But did it already happen?

Rumors that Brad Pitt and Angelina Jolie have secretly tied the knot are abuzz after the A-list beauty was spotted wearing a new bauble on her wedding ring finger while shopping in Bondi Beach, Australia, on Sunday, September 29.

The Maleficent actress has been wearing a gold band on her left ring finger since April. Once the wedding ring of Pitt's great-grandmother, it was said to symbolize "their impending marriage," and act as a less-flashy substitute for the $250,000 diamond engagement ring he gave her in April 2012.

But the second new ring, a thicker, lighter band, has not been seen in photos before Sunday.

Could Brangelina have pulled off a secret ceremony? The couple reportedly acquired their marriage license in late February, which required them to wed within 90 days. At the time, the couple's florist, Lucille Michel, claimed they were planning a May ceremony at the Chateau Miraval estate in France. That month passed without a peep about nuptials, as Jolie revealed that she'd undergone a double mastectomy.

Then, in June, the Supreme Court struck down the Defense of Marriage Act, which Pitt and Jolie had previously used as a justification for delaying their trip down the aisle.

Last Monday, eyebrows were raised when the couple was spotted shopping together at a Hong Kong jewelry store, where Pitt allegedly splurged $300,000 on gifts for Jolie. Is the new bling part of that purchase? Or the sign of a bigger commitment?

Calls to Jolie's rep for comment on a possible marriage went unreturned.
From what I remember, the story about the marriage license came from a UK tabloid and was never firmly confirmed by any official in France. In America, marriage licenses and such are matters of public record – so here's my question: if they had a secret wedding in France some time over the last year, would their marriage license be a matter of public record in France? Would journalists be able to request a copy or a viewing of Brad and Angelina's records?
But it will certainly be interesting to see if anything comes of this. In November, Angelina receives her humanitarian Oscar. Brad will be Oscar-campaigning for 12 Years a Slave December through February. If they were going to announce something special, now would be the time to do it. And now that we know – from the mastectomy story – that Brad and Angelina are capable of keeping BIG secrets, anything is possible.
PS… It does seem like she's wearing a wedding-band-like thing in all of the photos from Australia.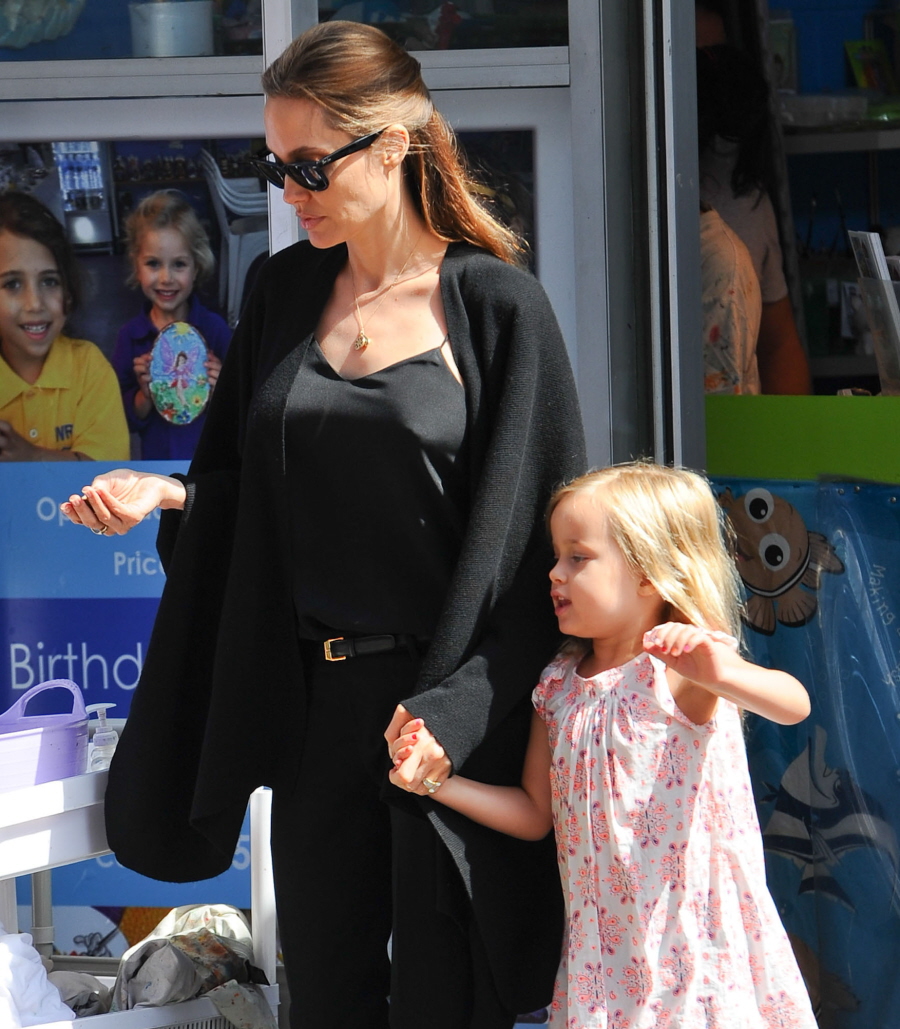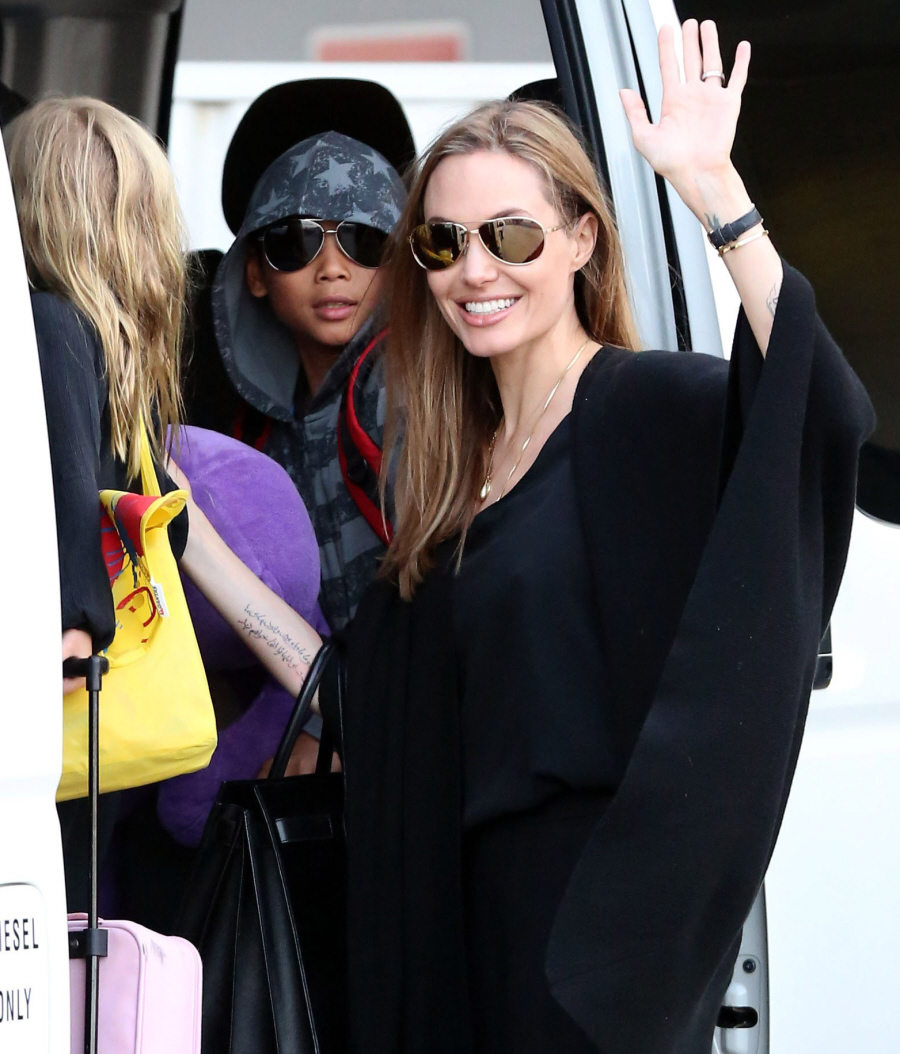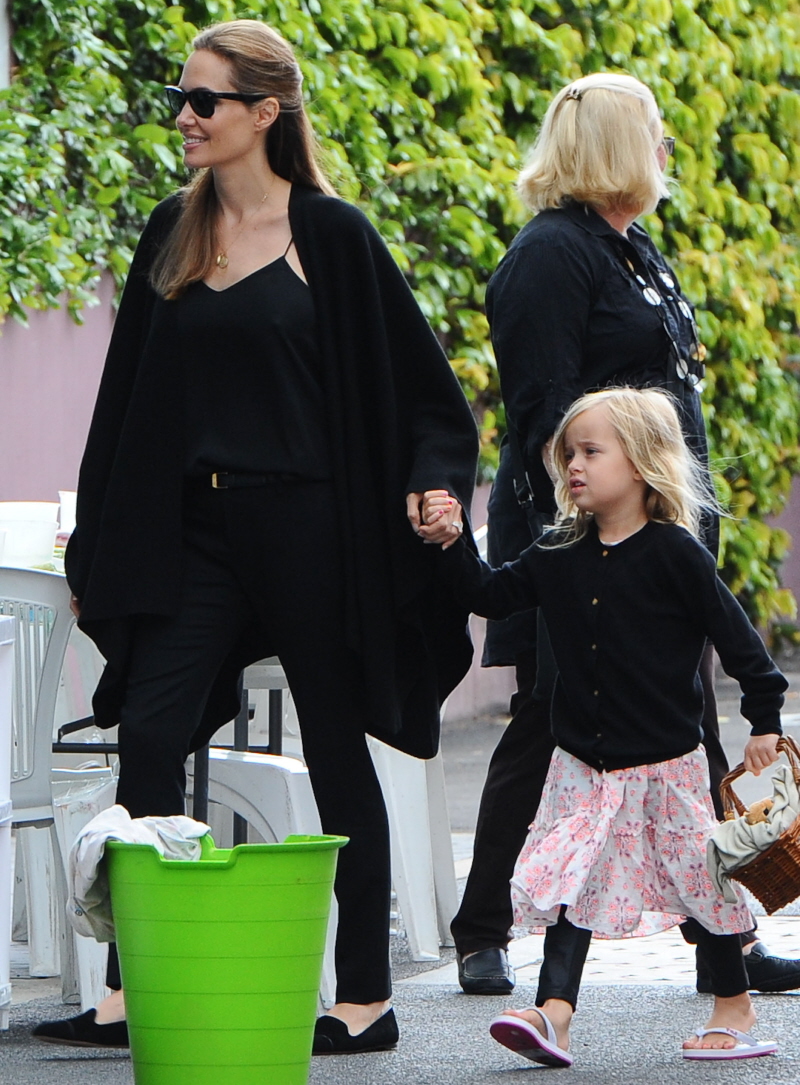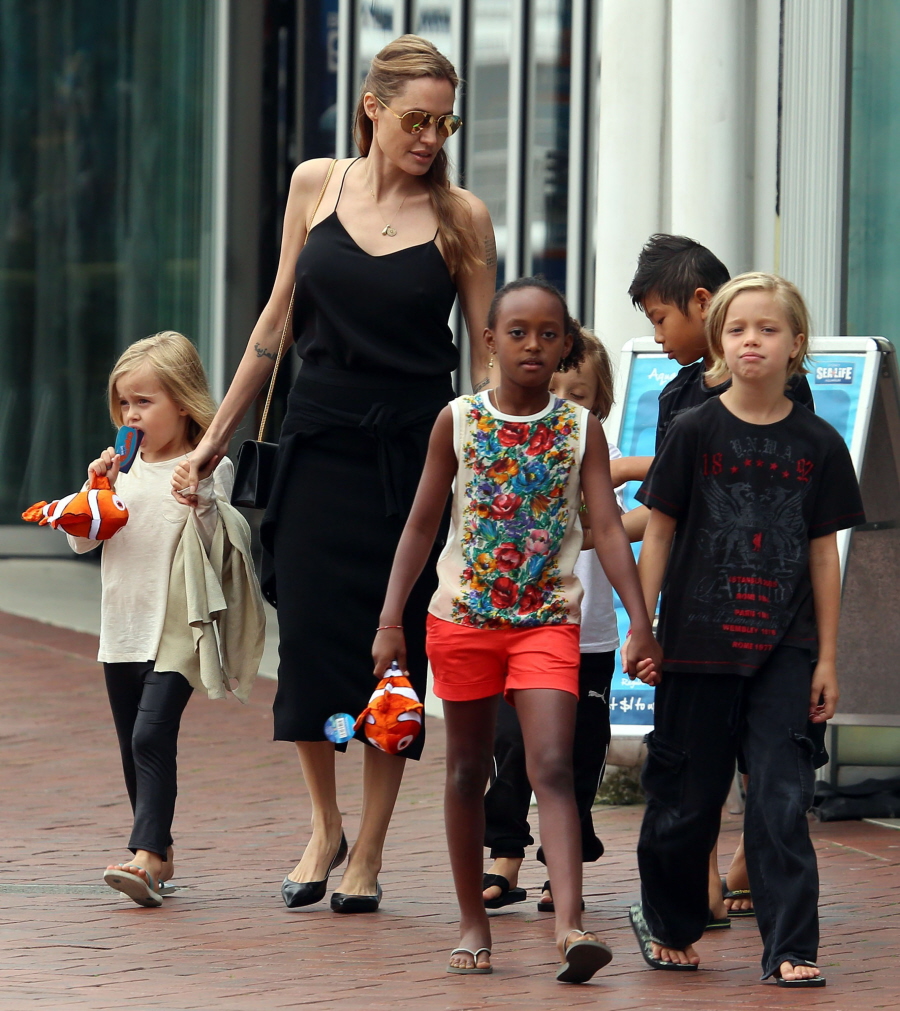 Photos courtesy of Fame/Flynet.