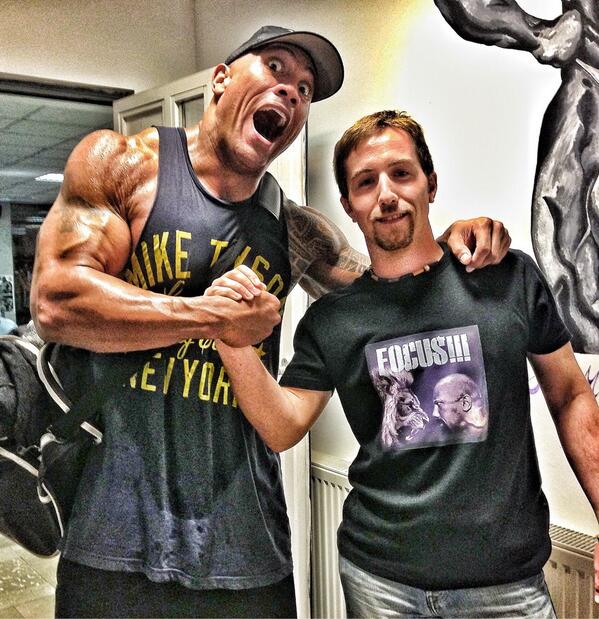 I will always have a soft spot for Dwayne "The Rock" Johnson. The man can singlehandedly render the cheesiest and worst films watchable by virtue of flashing his panty-dropping grin. His muscles aren't bad either. I kinda like muscly dudes, and I usually really like looking at Dwayne's muscles and especially his famed pec pop of love.
I'm not quite sure what to think about Dwayne's recent tendency towards twitpicking his workouts. Fair warning — the first picture below is pretty freaking freaky. After looking at these photos, I've concluded that The Rock's muscles are like sausage. I enjoy them very much, but I don't want to see how they are made.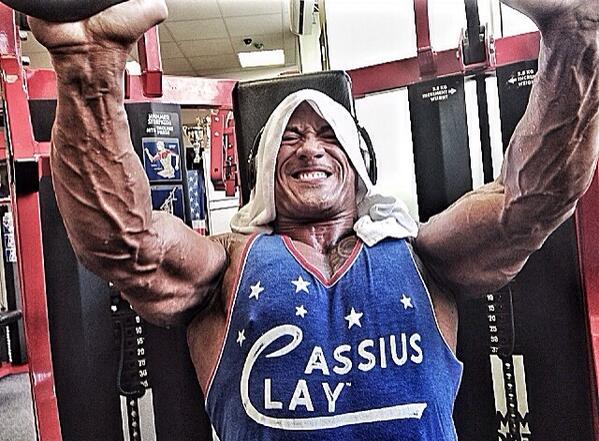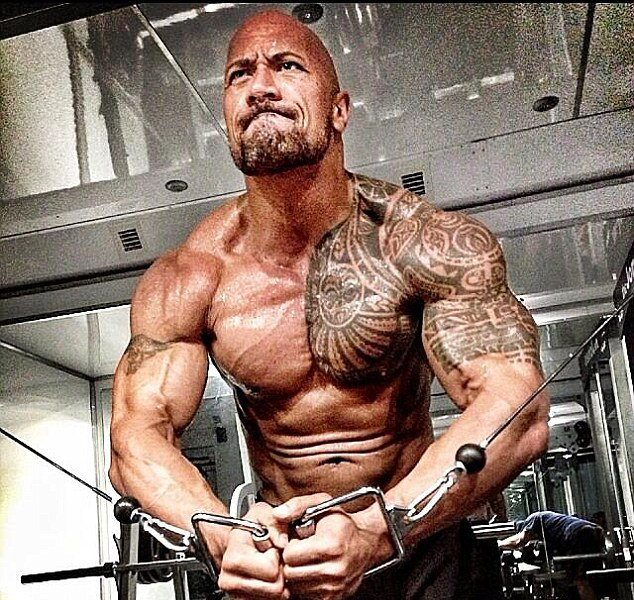 Of course he had to caption these pictures with "The road to success & greatness is always paved by hard work. Get after it." Who exactly does such words motivate? These pics aren't going to make anyone want to bulk up because they're not exactly flattering shots. Oh well.
Here's another odd picture from The Rock. He had a big cheat day on his "clean" diet. He ate 12 pancakes, 4 deep dish pizzas, and 21 brownies. Gross, right?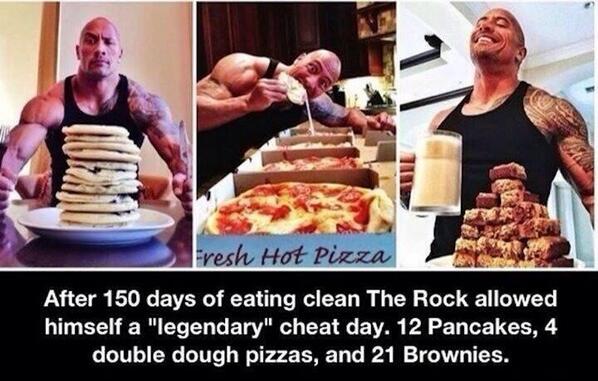 Photos courtesy of Dwayne Johnson on Twiter & WENN