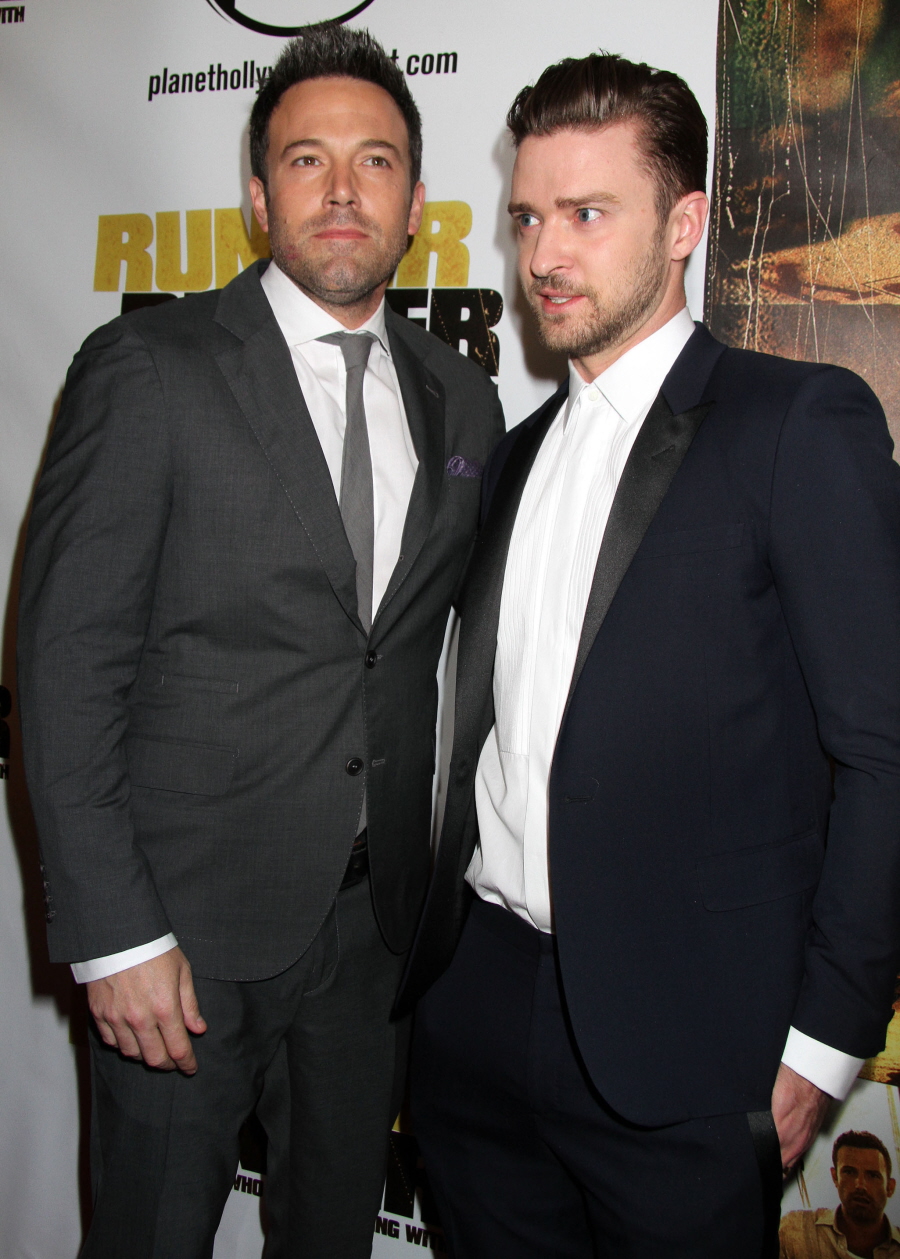 Did you go to see Runner, Runner this weekend? Probably not. The big story for this weekend's box office was the domination of Gravity. I was expecting Gravity to do well – the critical praise for the film was universal – but I didn't think it would do as well as it did. Gravity made $55.6 million in North America this weekend, mostly because of the boost it got from IMAX and 3D theaters. So, good news for Sandra Bullock, who is still the reigning box office champion time after time. She's having a great year – The Heat was a box office success as well. Basically, I'm saying that if Sandra wants an Oscar nomination this year for Gravity (and probably a Golden Globe nomination for The Heat), all she has to do is show up.
But for me, the more interesting story is Runner, Runner and how Ben Affleck and Justin Timberlake barely promoted it and how it couldn't even break $10 million even though it was playing in 3000 theaters. It's easy enough to blame this mess on Justin, mostly because HE was "the star" and Hollywood just won't admit that the boy can't act whatsoever. But let's give Ben Affleck some blame too. This was the first "Ben Affleck movie" to come out since he won the Oscar for Argo. THIS is how he followed up his Oscar. These are the kind of career decisions that lead to Gigli and Jersey Girl. No joke. And this is dude who will be Batman? HA.
Here are some photos of Justin playing golf this weekend. So much for shilling his new movie. Attention to producers: this is what you get when you hire Justin Timberlake. Not only is he a terrible actor, but he's also awful at standing up and promoting his work. So why are you still hiring him?!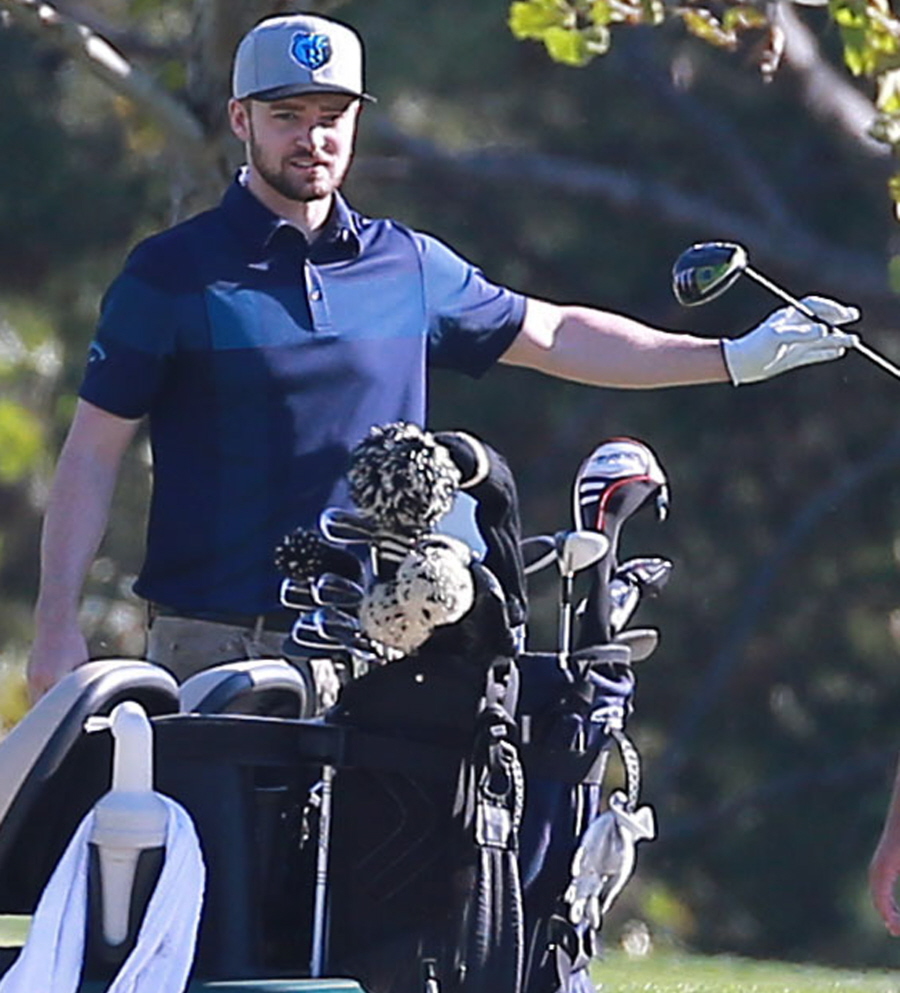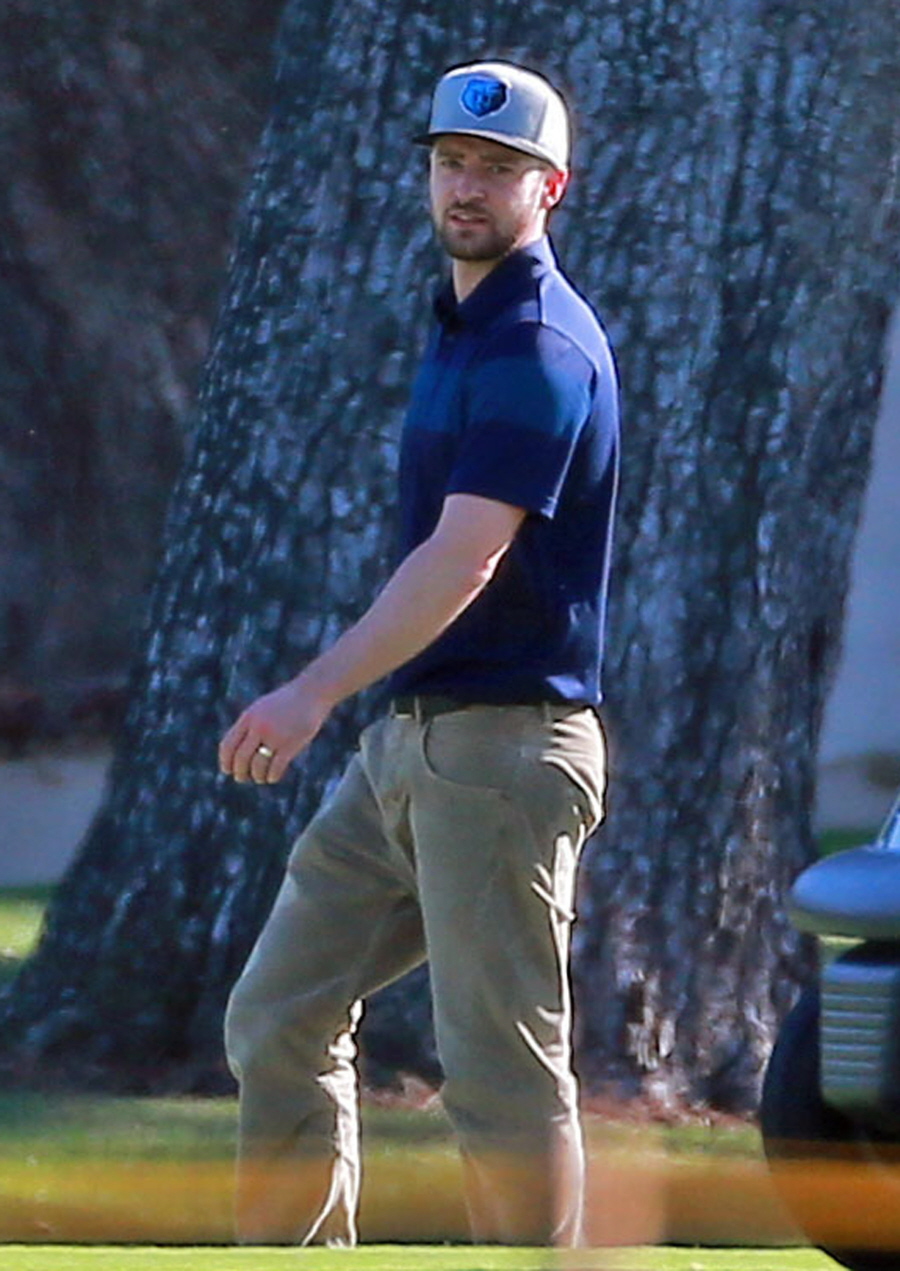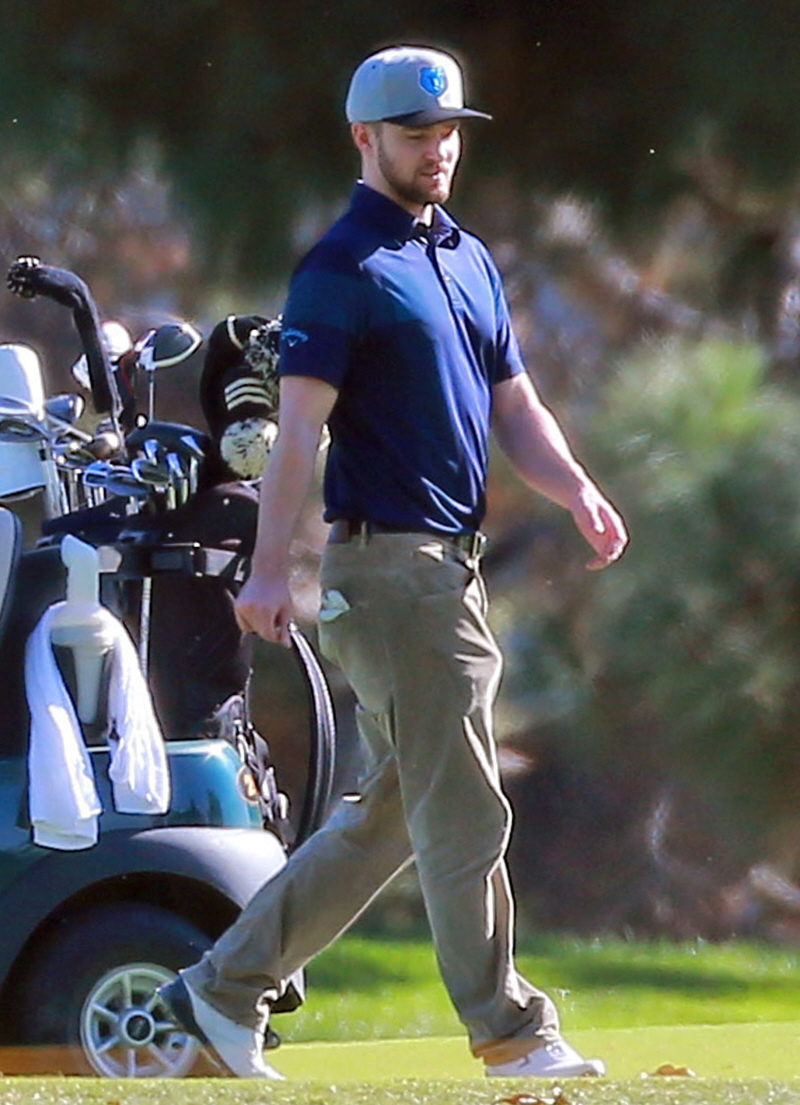 Photos courtesy of Fame/Flynet.