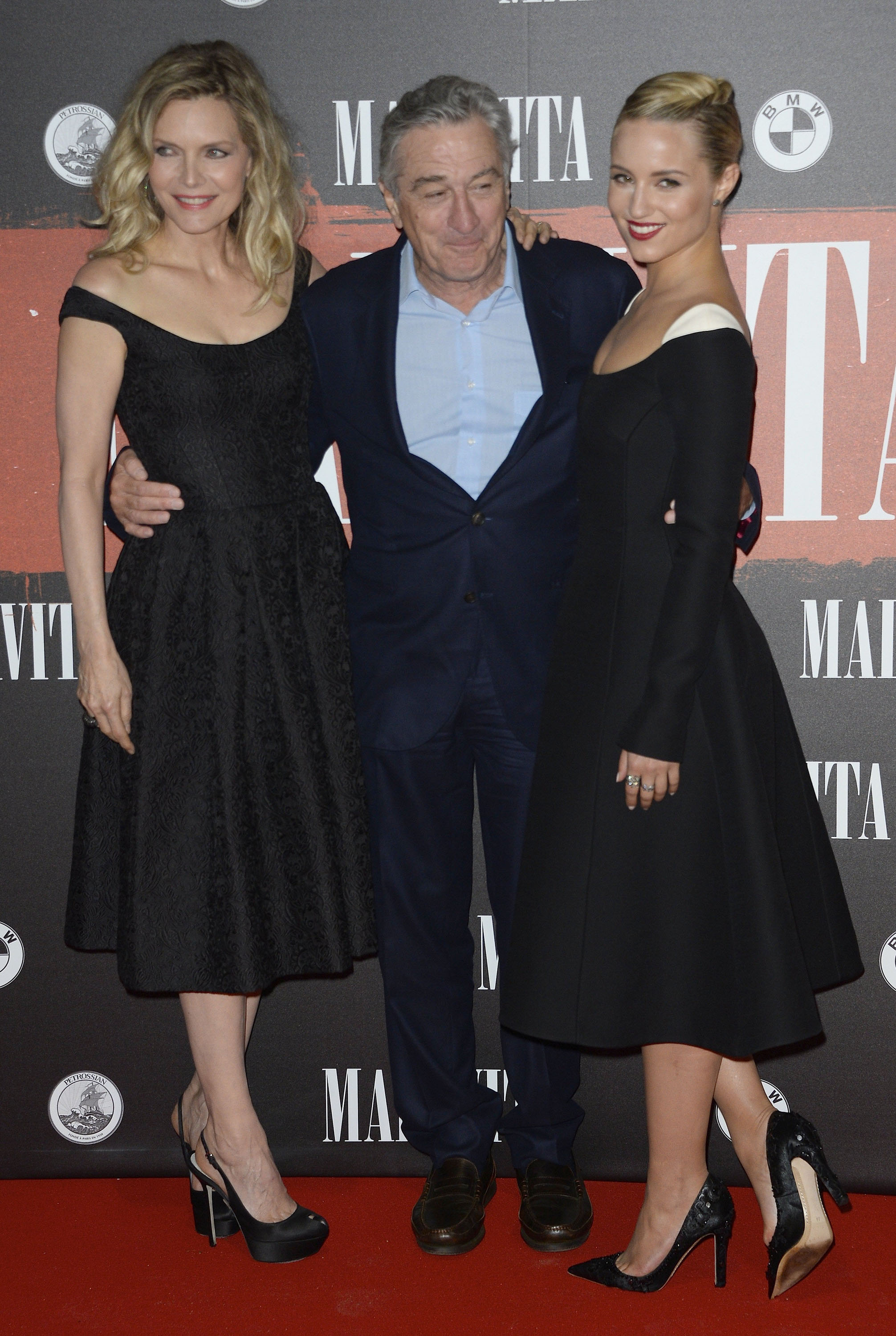 Here are some photos from last night's Paris premiere of Luc Besson's The Family, the "mafia dark comedy" starring Michelle Pfeiffer, Robert DeNiro and Dianna Agron. I'm only covering this because I liked the photos and because I still have a great deal of affection for Michelle.
Michelle wore Dolce & Gabbana – a full-skirted, black "ballerina" dress which I usually associate with Sarah Jessica Parker. What are your thoughts? Michelle is 55 years old, and this dress could have easily veered into some age-inappropriate look, something much too girly for Michelle. But I think it kind of works on her because she has the figure for it. She's always been slender and, frankly, small-breasted. This kind of neckline and bodice works well on that body type. It's like the Audrey Hepburn thing – instead of looking cloying or inappropriate, you look timeless. PS… Michelle's heels are Sergio Rossi.
Dianna Agron wore Valentino Fall 2013. I'm pretty sure this dress was seen during this year's Cannes Film Festival. Who wore it? Someone too young, I seem to remember. I'm thinking Dakota or Elle Fanning. I'm actually okay with the stiff-looking material (is that a heavy taffeta?) for the skirt, but I wonder if the sleeves could be better? There seems to be too much material, and it looks like she's wearing leg-warmers on her arms. I don't think Dianna's styling does her any favors either – she's a pretty girl, but she needs some volume or something with her hair.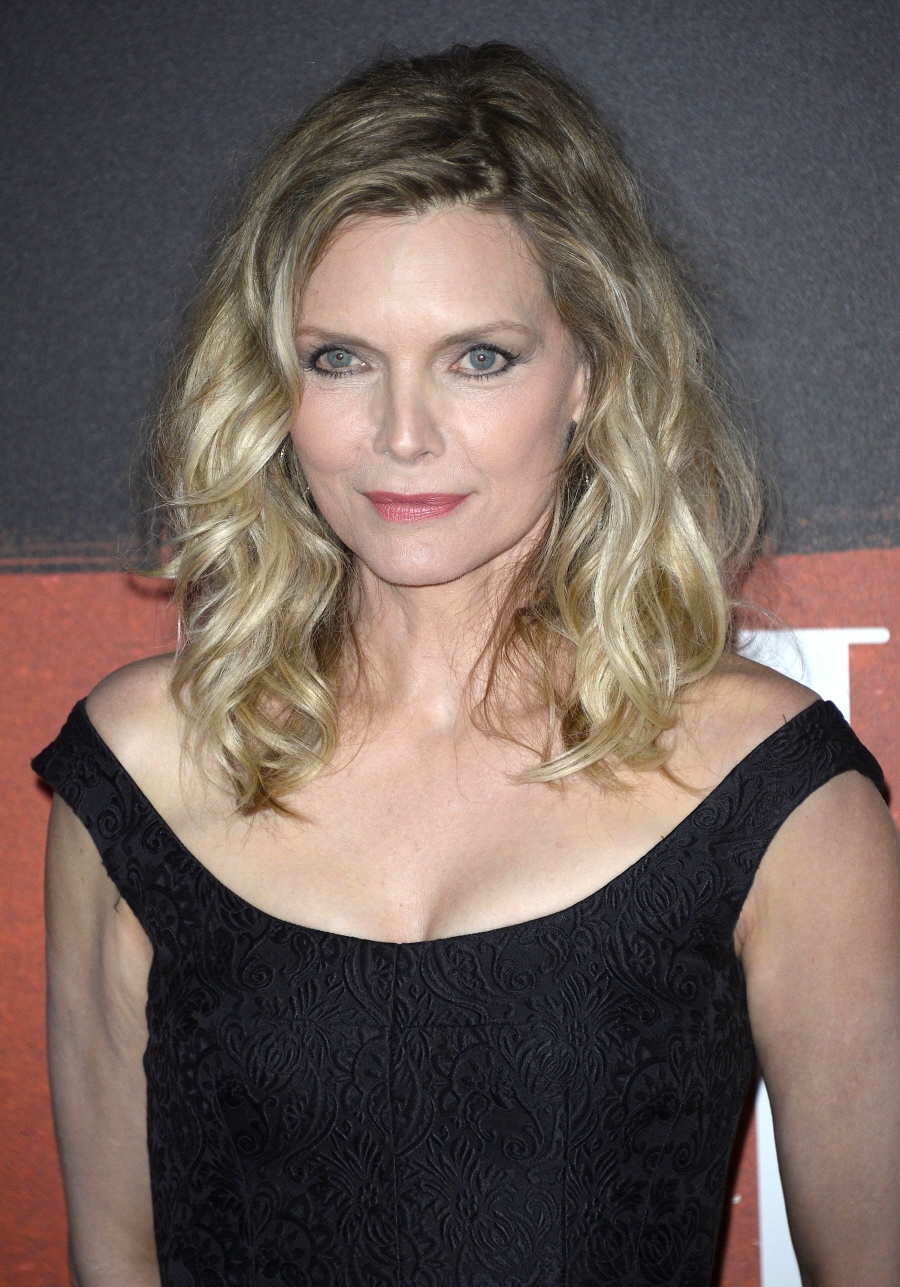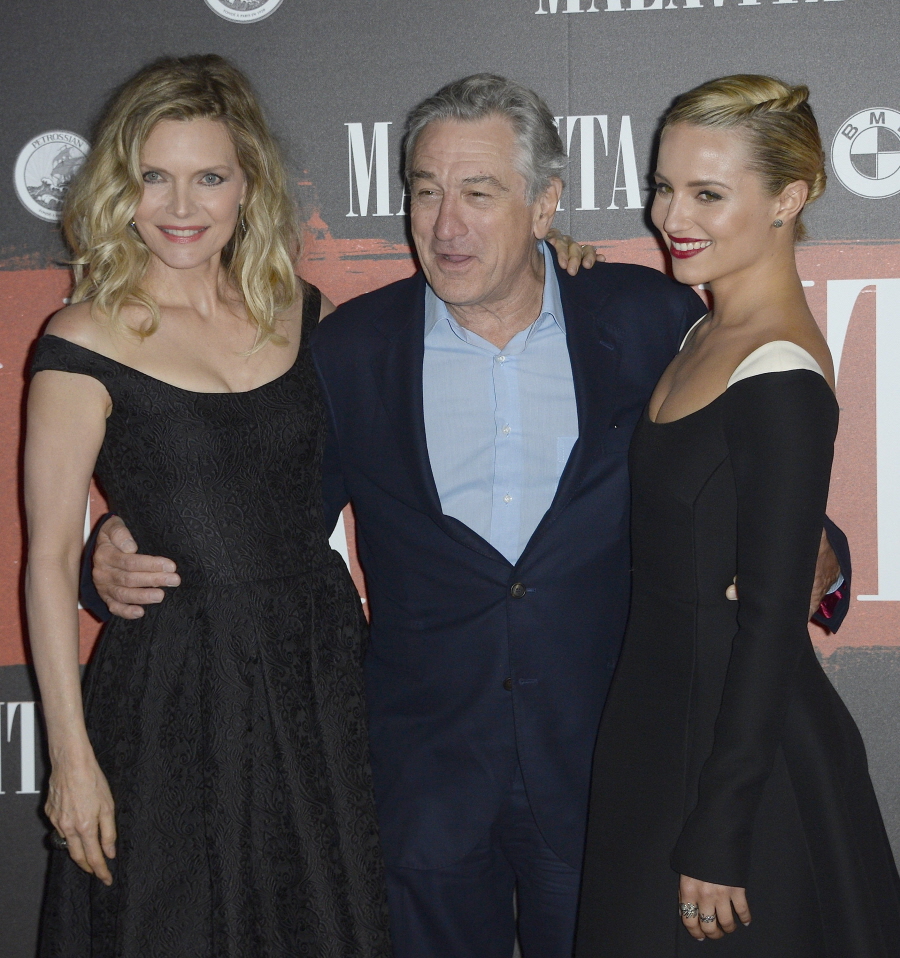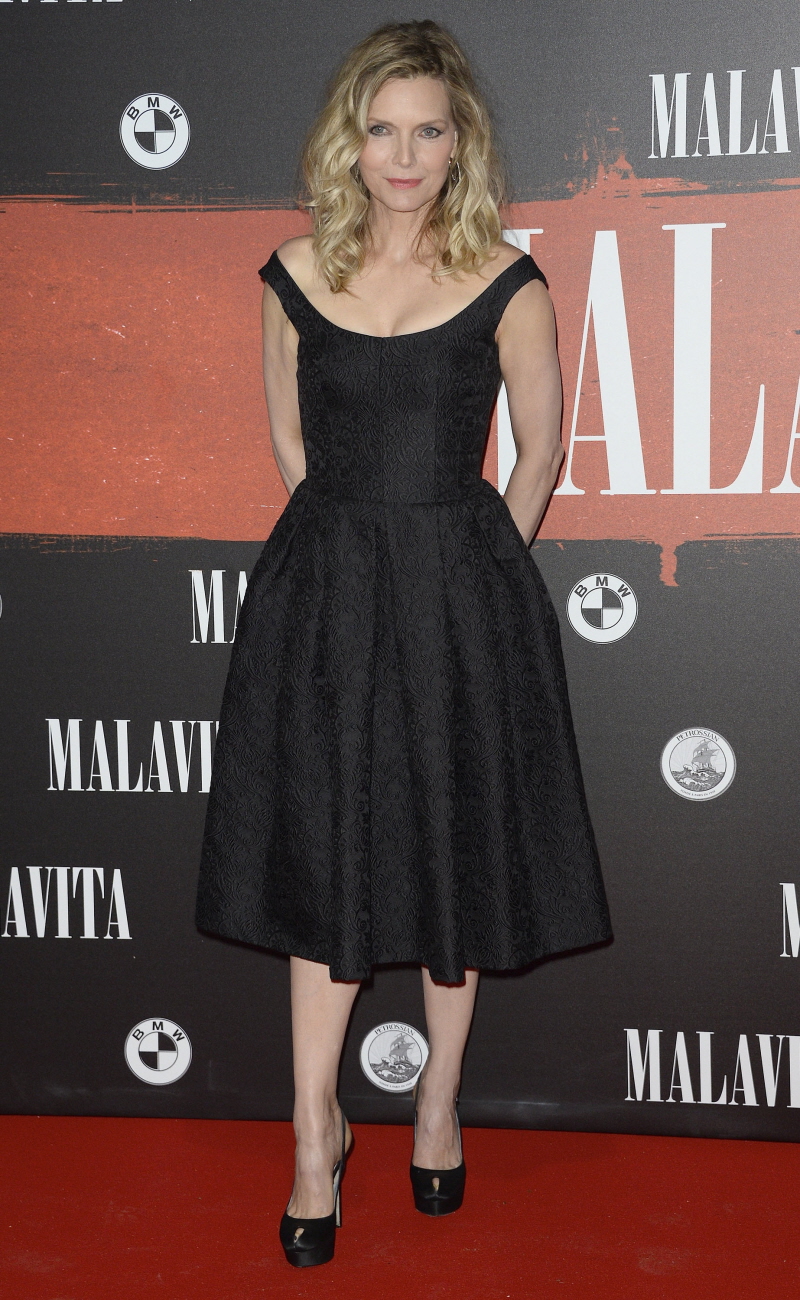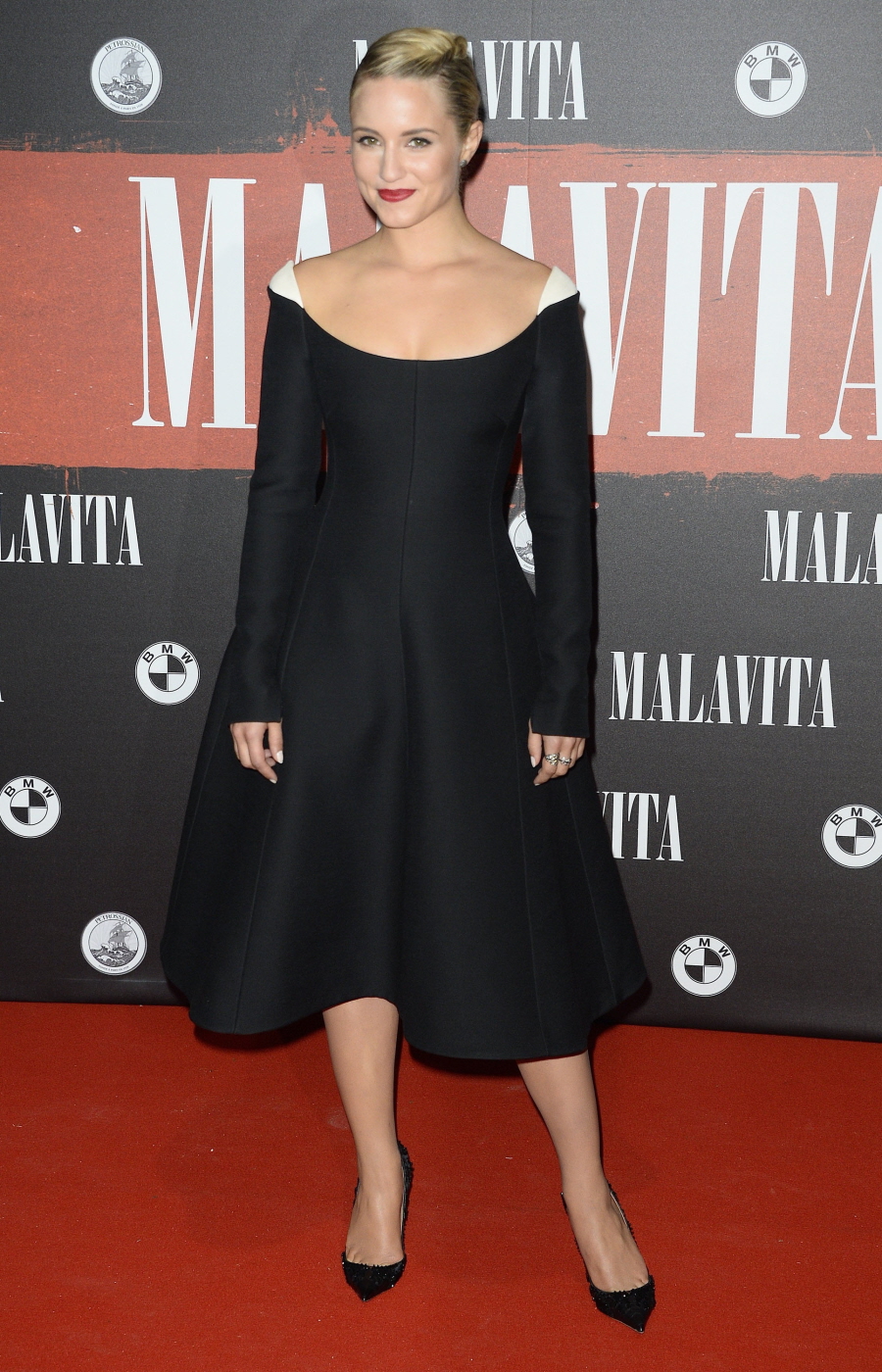 Photos courtesy of Fame/Flynet.