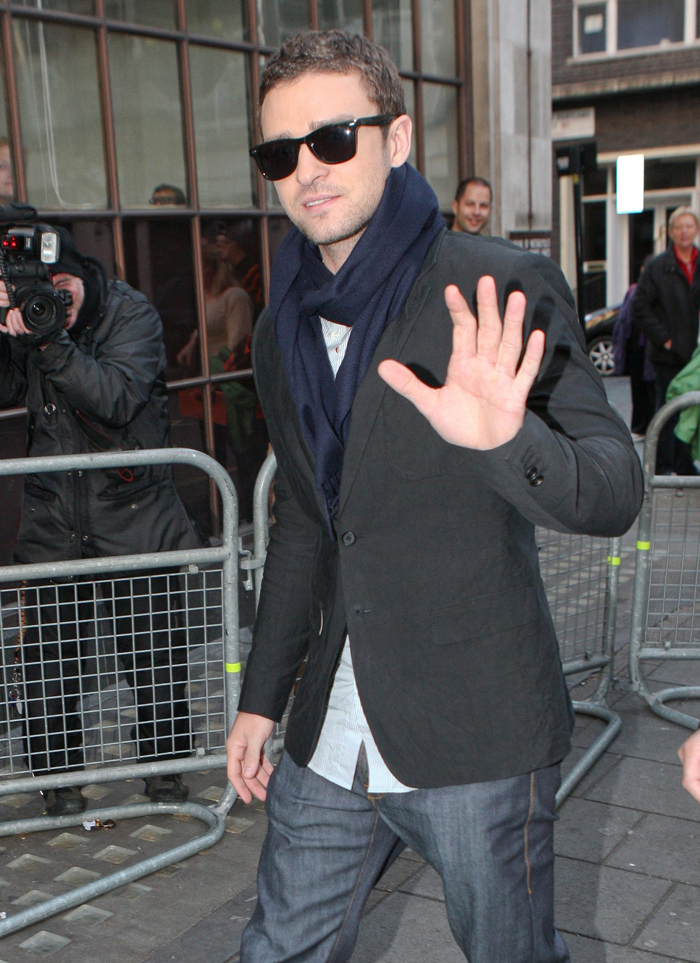 This is just a weird little story that was buried in the middle of Mike Walker's Enquirer gossip column. Walker claims that Justin Timberlake got some hair plugs while preparing to film Runner Runner with Ben Affleck. Maybe he was feeling sensitive because Ben's got a great head of hair. Who knows. I had to go back and investigate JT's hairline, and I came up with these photos of him in 2011.
I had to go back two years because — in the interim — JT had developed a fondness for hats. Walker claims this is a telltale sign of thinning-hair insecurity. Things look a little bit sparse up front in these pictures, no? The issue is nothing hugely noticeable unless you're actually looking with a purpose. Justin's hairline does seems a little bit bare. Just enough to bother a really vain dude.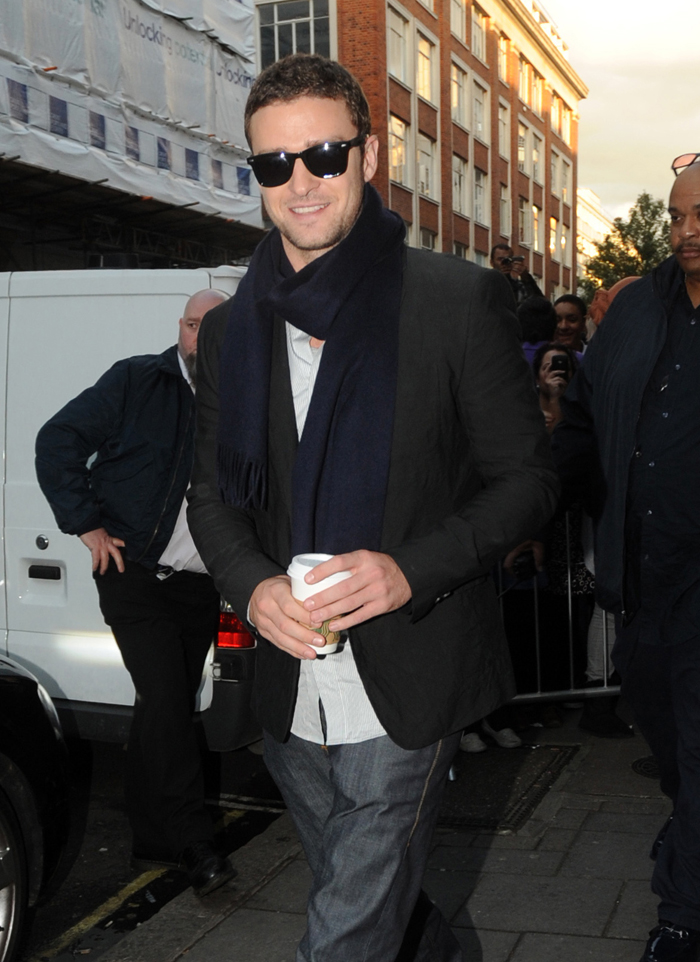 These photos stand out in stark contrast to Justin's hairline at the Runner Runner premiere a few weeks ago. Oh and here is Walker's bitchy column snippet: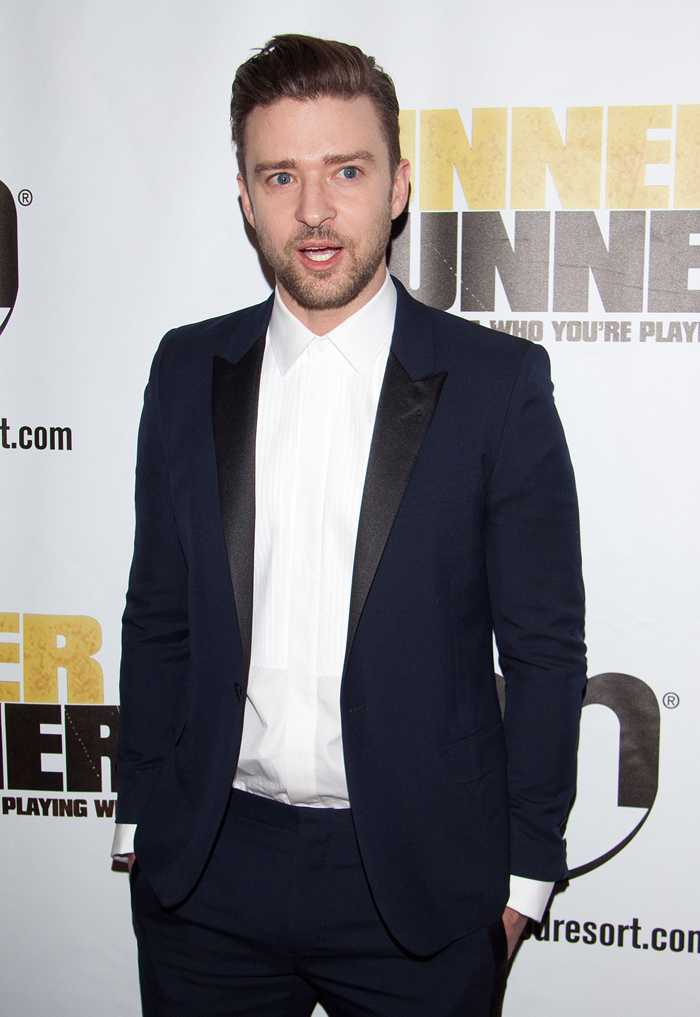 Plug for Justin Timberlake: Yo, dude — your new hair plugs look GREAT! (What? That's upposed to be a secret? Sorry.)

Anyway, Justin's always kept his hair cropped short, juggling various hats and caps to cover up his thinning hatch, reports a pal, "because he's been very self-conscious about his receding hairline — so a few months before he began shooting his new movie Runner Runner, he underwent a series of hair plug transplants."

The treatments worked great (check it out, fans!) and after years of sensitivity about his thinning locks, the 32-year-old star totally loves that he can now sport contemporary hair styles and quit covering up.
[From Enquirer, print edition, October 28, 2013]
If Justin did get plugs (and his hair looks miraculously lush now), he got some really good ones. He didn't go the cheapo route and end up looking like John Travolta. Like I've already said, the change isn't even noticeable unless you specifically study his shifting hairline. Whoever did these plugs did a fantastic job.
Justin once again in 2011.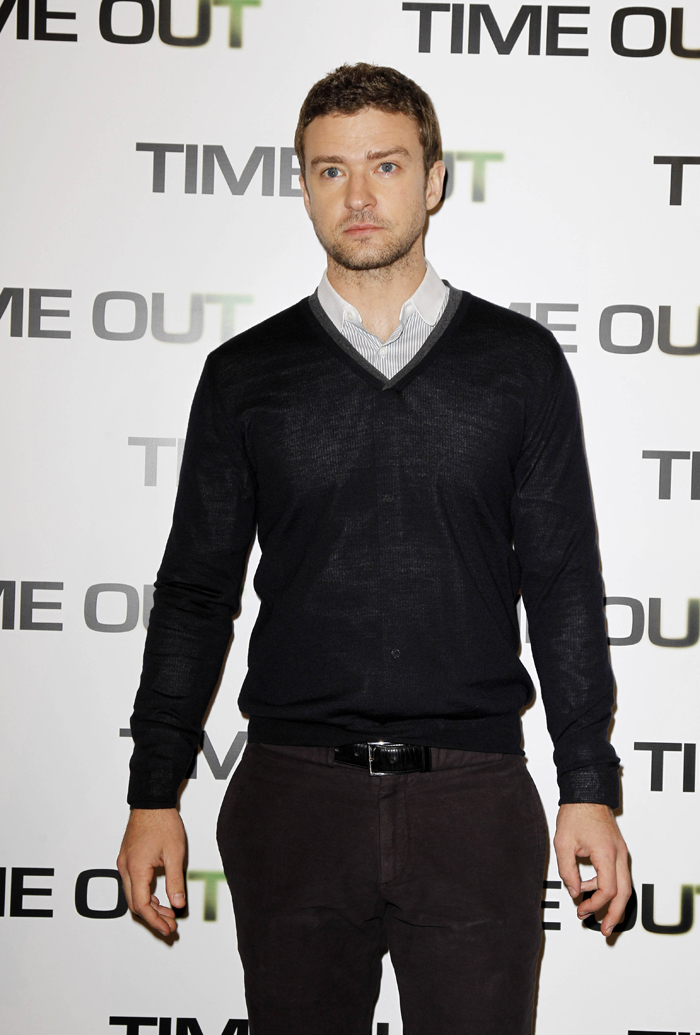 Here he is in 2013. Yep, I think it's safe to say that JT got some plugs.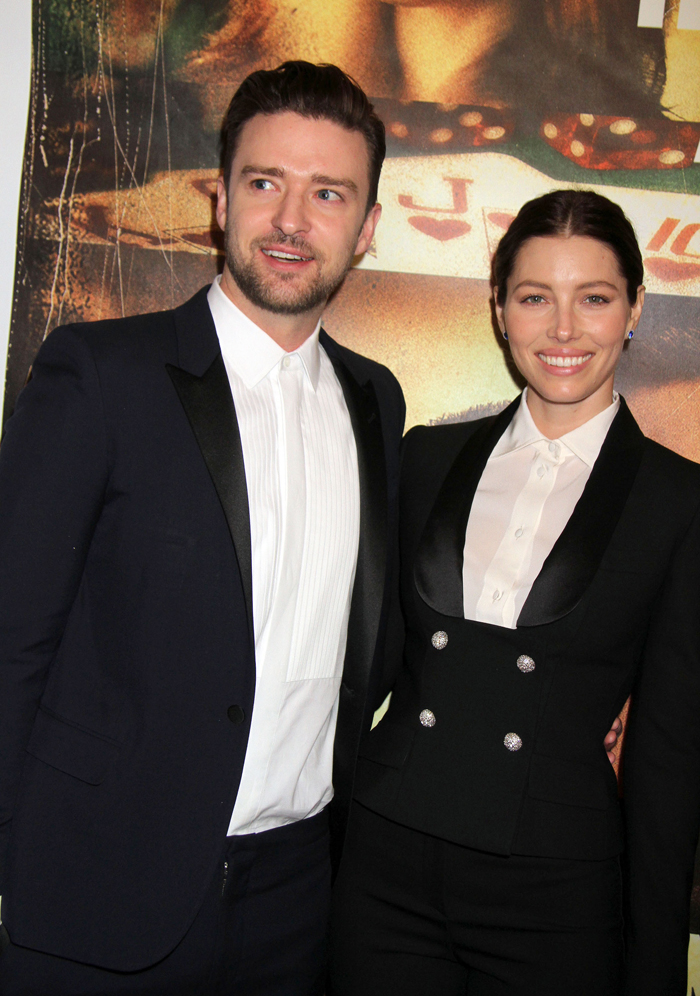 Photos courtesy of Fame/Flynet