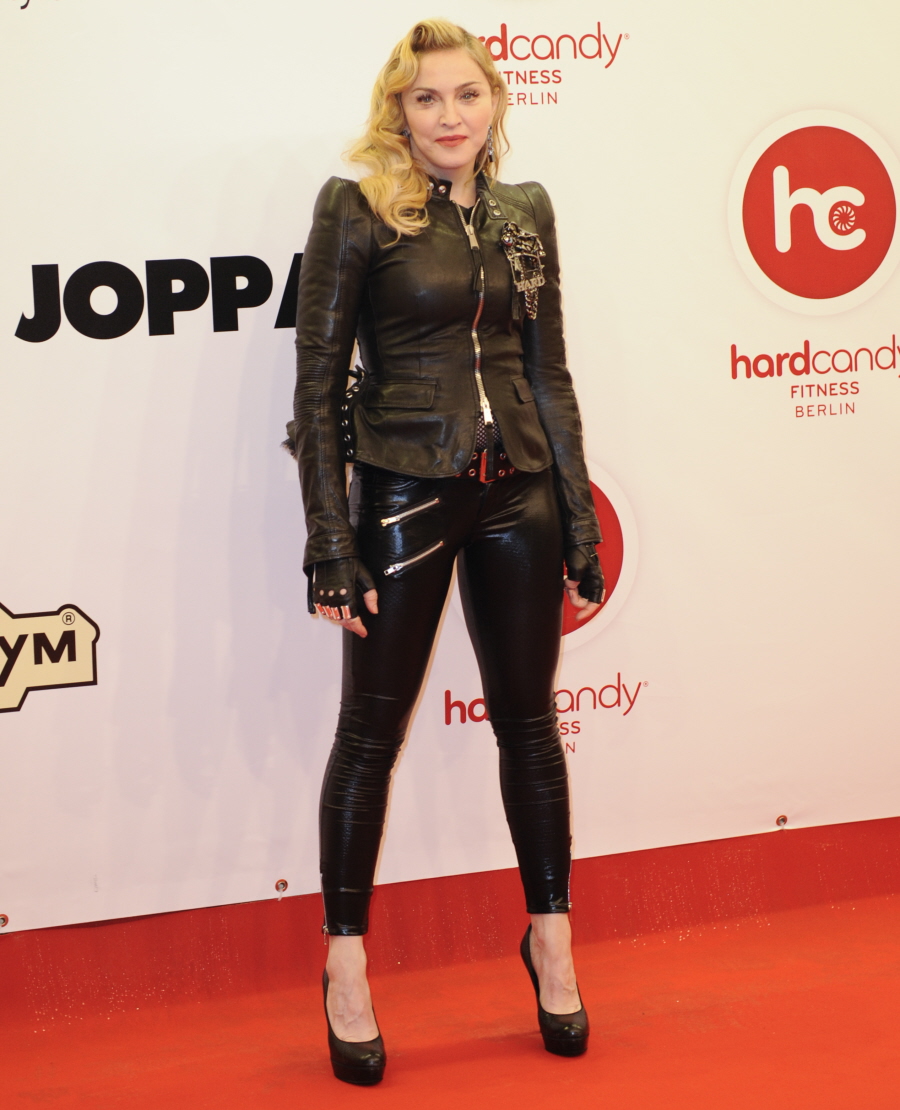 Here are some new photos of Madonna at the Berlin opening of Madge's Hard Candy gym – I've lost count of how many franchises she has now. She has one in Mexico, one in Rome and one in Berlin. I think there are others. I think we should be thankful that Madge didn't wear her Grill (Grillz?) for this opening, which is what she did last time, for the Rome opening.
I have to ask you guys something about Madonna's face… does it look like she's had some recent work? I'm really asking. In some photos, I think she looks softer and less plastic-y, but then in others… I feel like we might be seeing new eye work. Something looks tighter and weirder around her eyes in particular.
By the way, as I've covered in the links over the past week, Madge acted like a dumbass at a recent NYC screening of 12 Years a Slave at the Alamo Drafthouse. She attended the screening, posed on the red carpet with director Steve McQueen, then she sat there during the film, texting the entire time, apparently. When someone asked her to stop, she shouted: "It's for business… enslaver!" The Alamo Drafthouse now says that Madonna is not welcome at any of their theaters until she apologizes.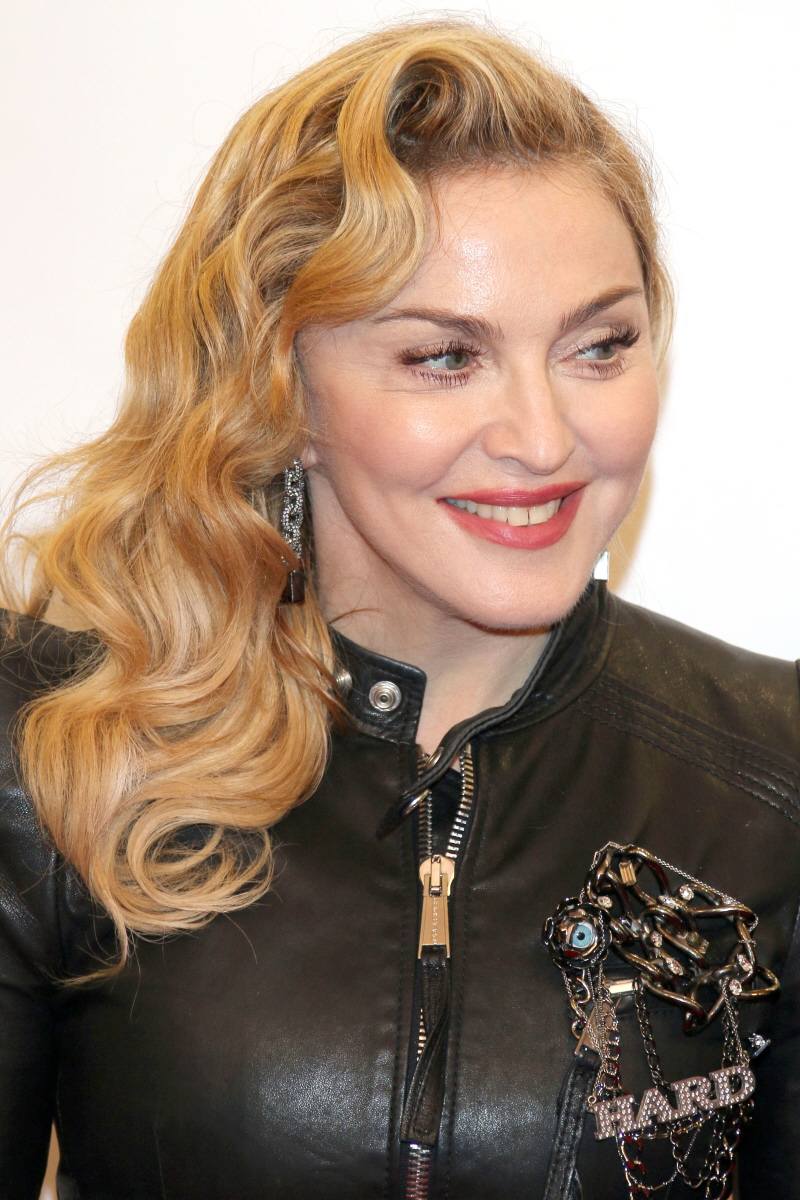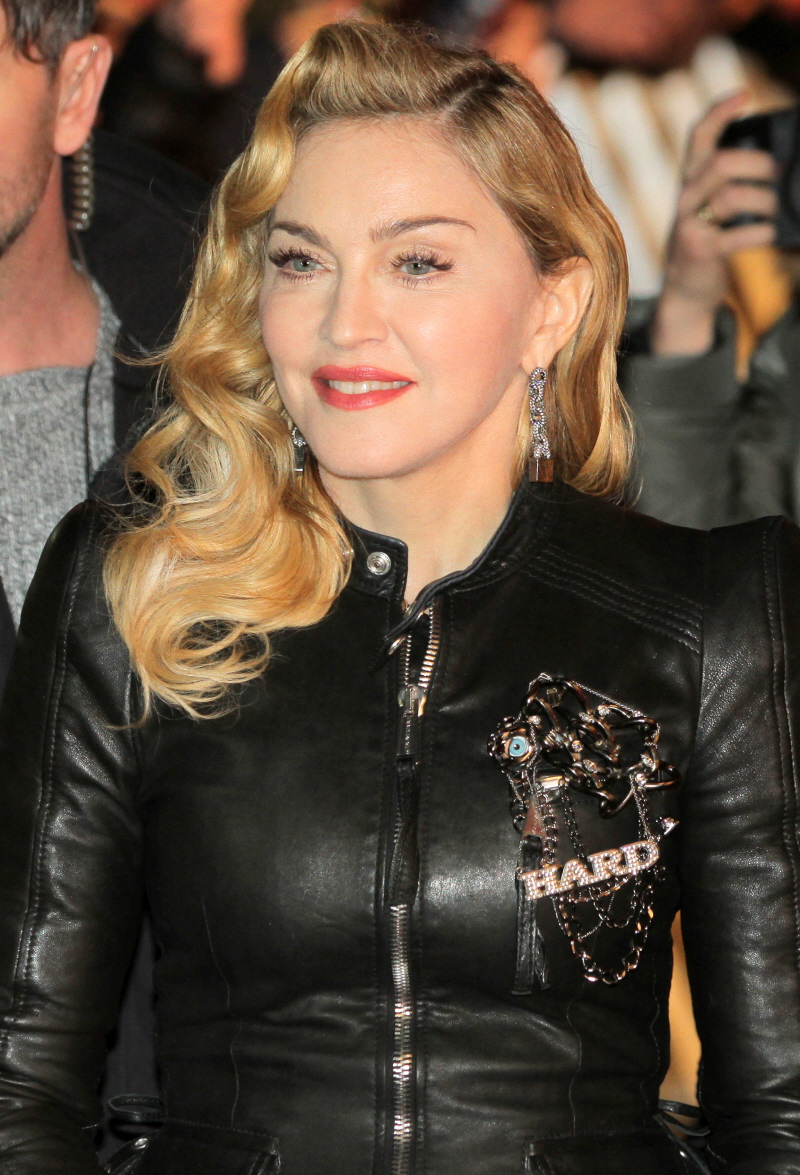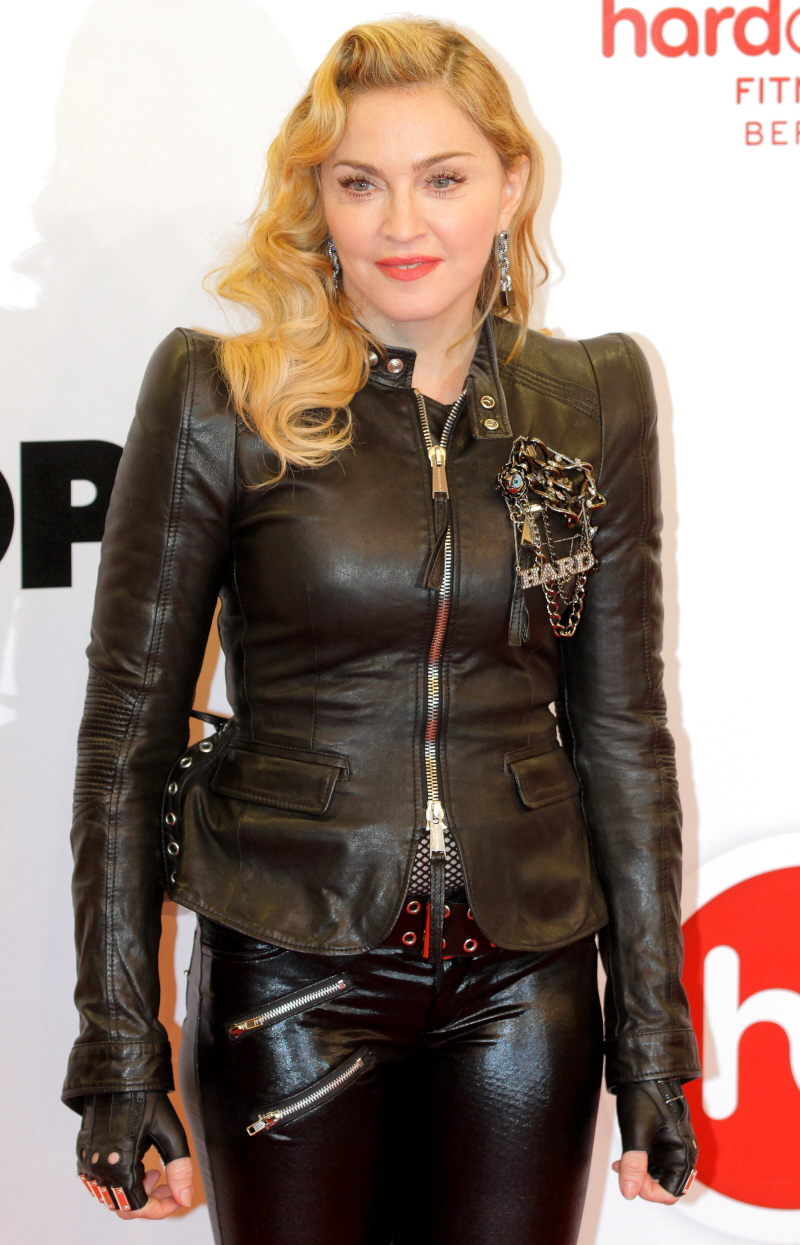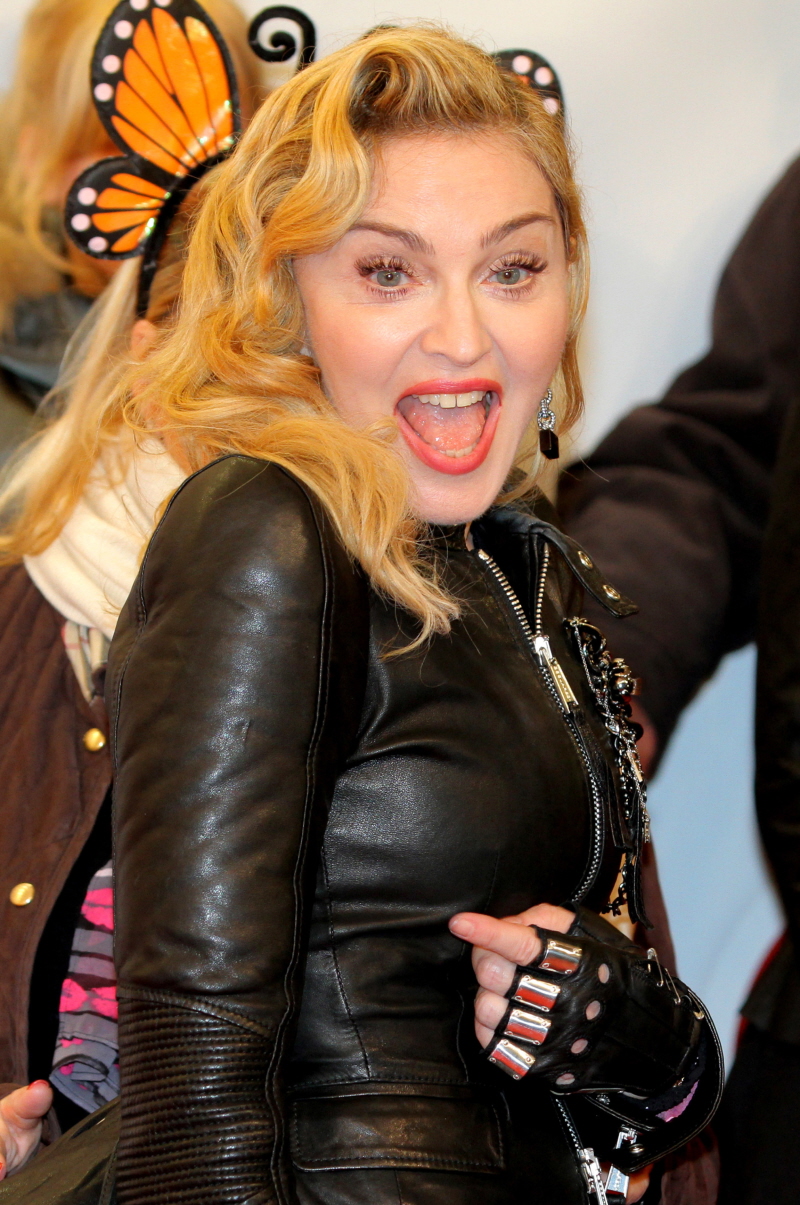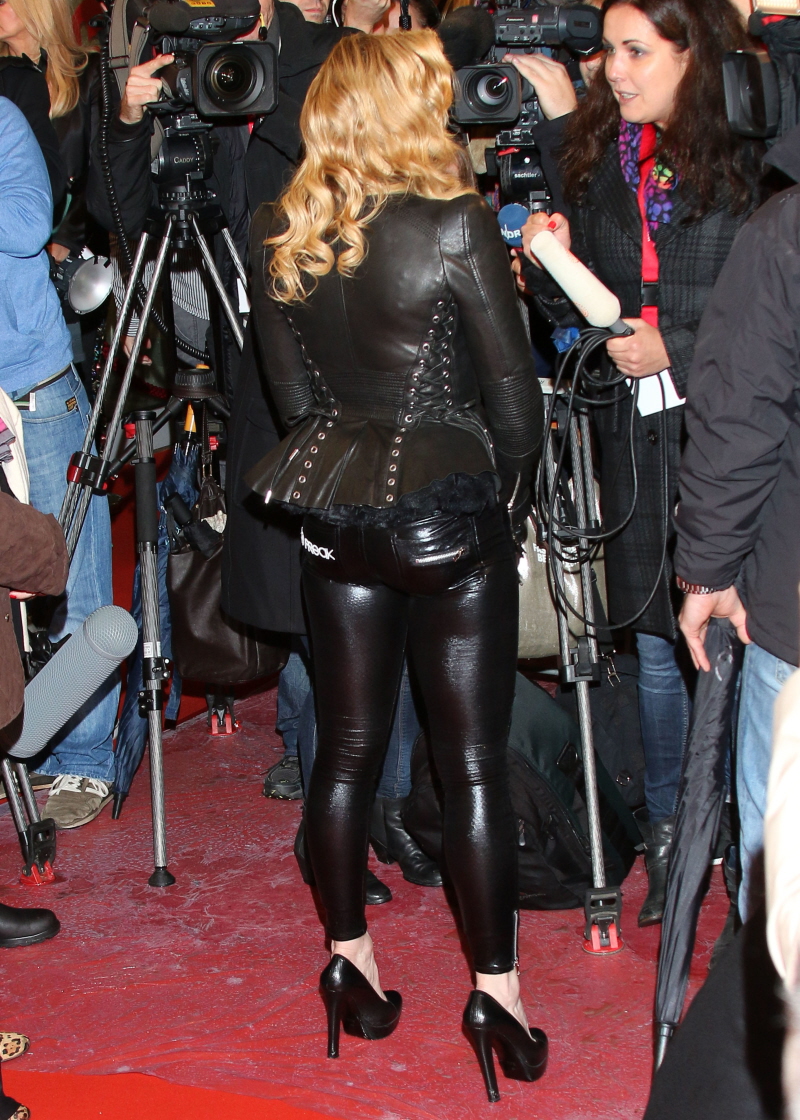 Photos courtesy of WENN.