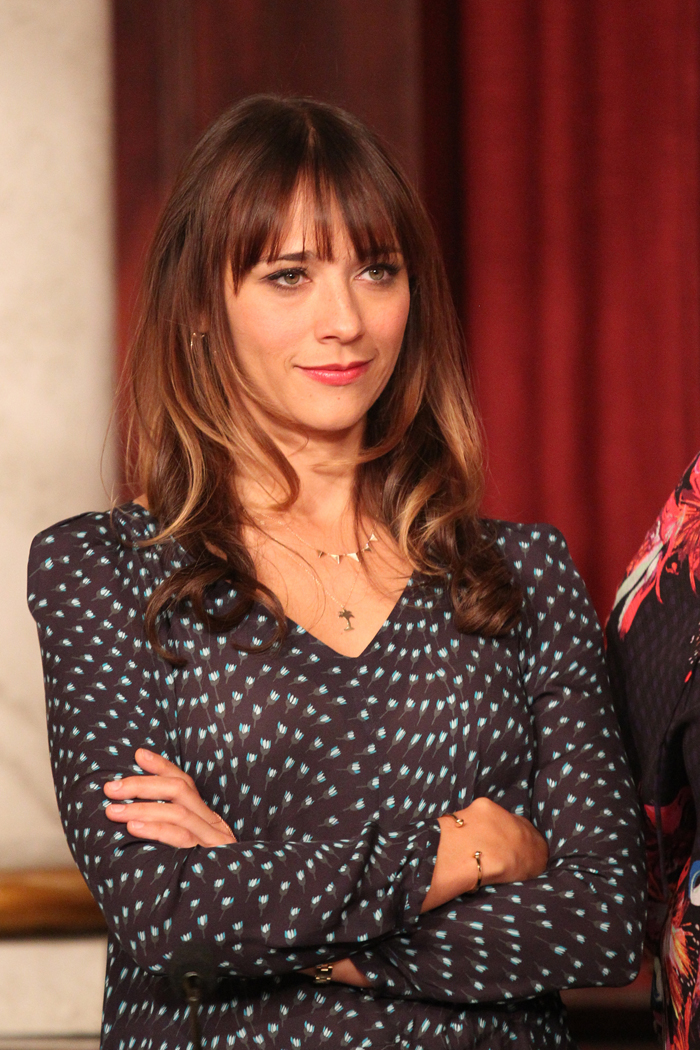 The Miley Cyrus VMA fallout may have died down substantially over the past week, but it's not over yet by a long shot. Miley's recharging herself and will be back with new "shocking" antics to promote a tour. In the meantime, this brand of controversy is nothing new. I really think The Oatmeal comic summed it up best about pop-star refurbishment. You know, the whole "I am wrought with emotion! Oh hey look at my butt cheeks" act. The music industry may have nearly gasped its last breath a few years ago, but acts like Miley infuse new life into the machine. Miley thinks this is all about her, but it's really not. The next big pop star will have to go even further than Miley's antics, which is a depressing thought.
Like most celebrities, Rashida Jones has some thoughts on Miley. Rashida isn't one to mince words — remember when she told John Travolta to come out? She later apologized. Now Rashida has gone on a little Twitter rant about Miley. Rashida never mentions Miley by name, but we all know who she's talking about here. These tweets are in reverse chronological order: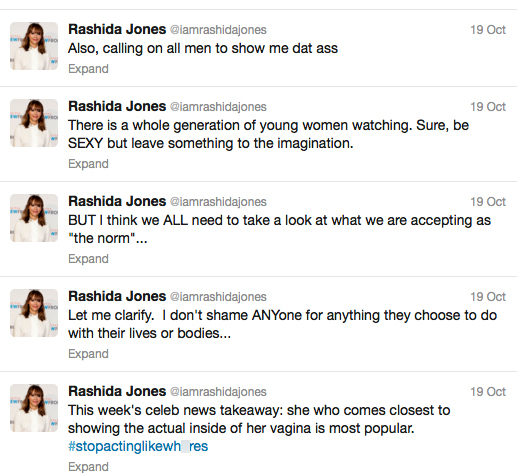 Rashida has a definite point. The race to get one's kit off and nakedly straddle a wrecking ball has grown into a ridiculous monster. I do love that women can make just as much money singing pop tunes as the men can. The question remains — why do the girls have to take their clothes off to do it when the dudes stay fully dressed? Furthermore, why does Katy Perry look like the smart one for making millions while keeping her clothes on? Besides Adele, Katy is the only recent pop star with (some) lasting power who hasn't disrobed fully to sell her music.
With that said, Rashida's manner of phrasing makes me uncomfortable. Don't get me wrong — I understand what Rashida's getting at, but it does bother me that she's using "wh-re" as a descriptor. I think the mere use of that word does open the discussion to one of "slut shaming," and avoiding that accusation is important. Because once someone yells "slut shaming," all bets of civilized discussion are out the door.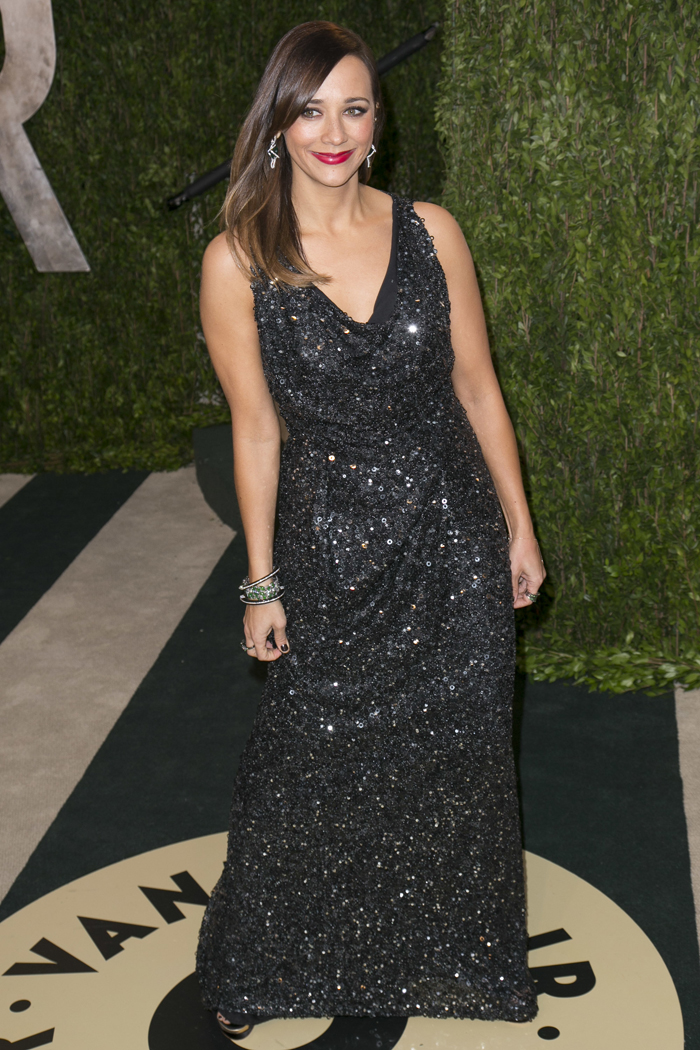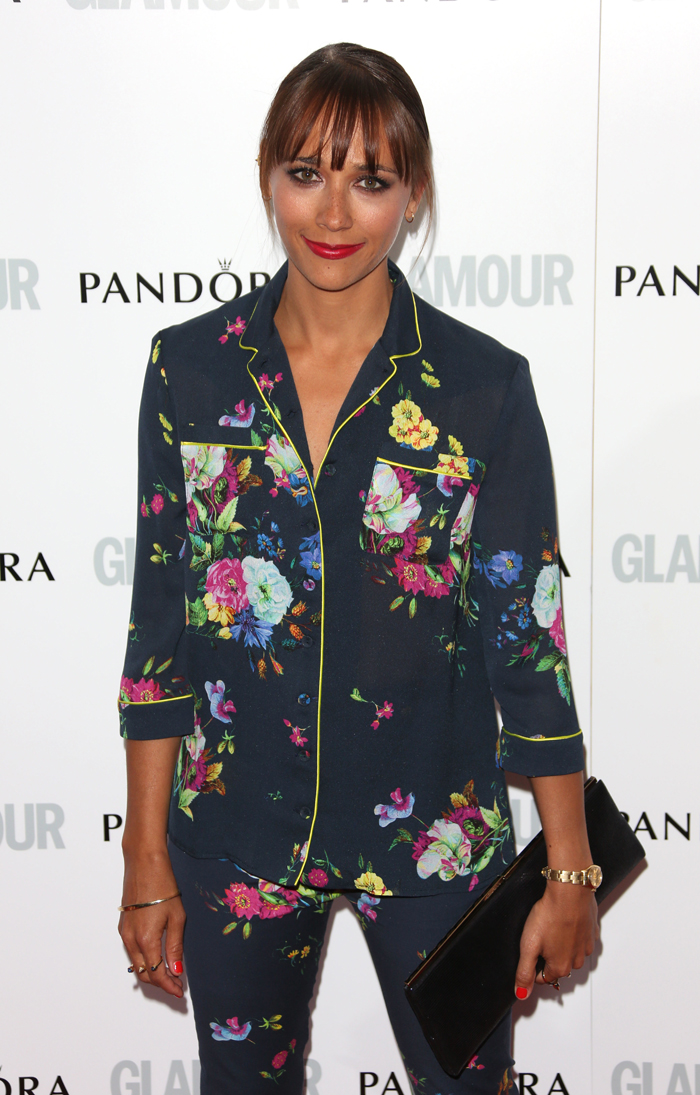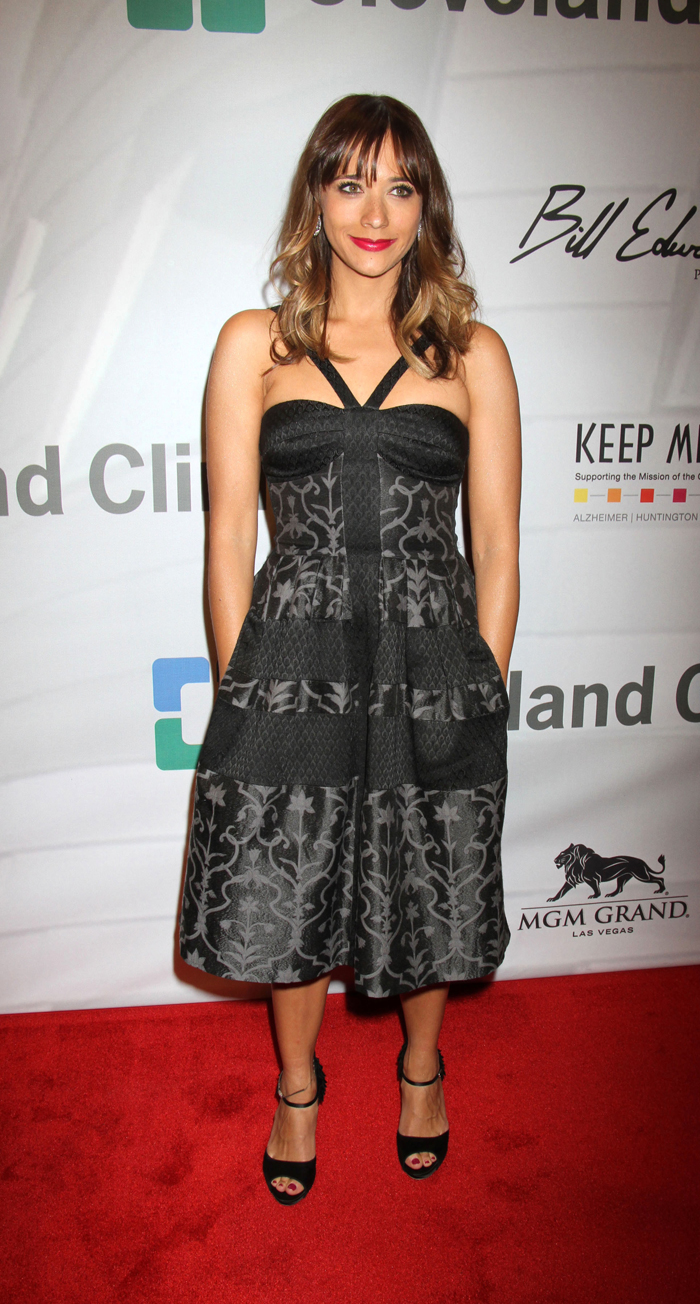 Photos courtesy of WENN