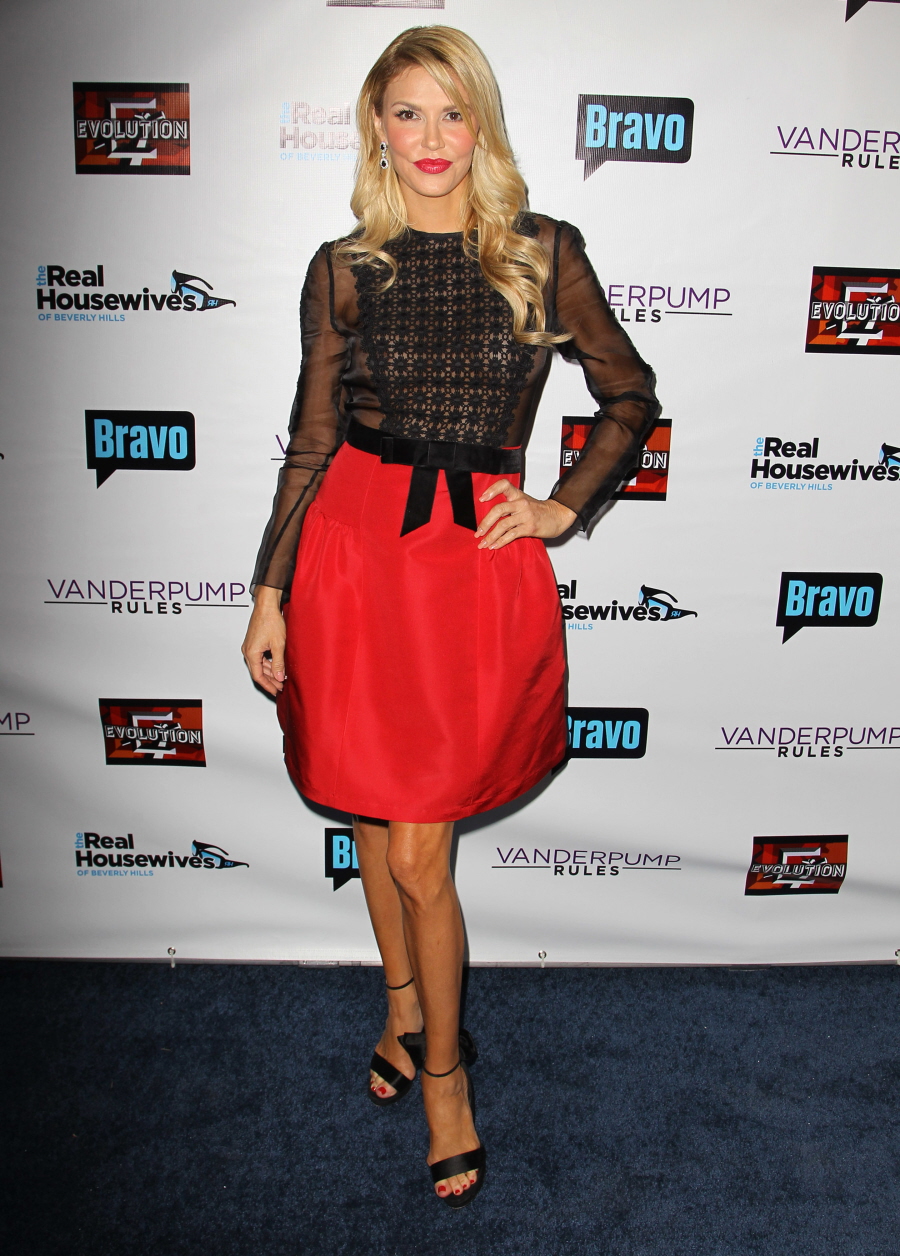 These are some photos from last night's RHOBH/Vanderpump Rules crossover party last night in Hollywood. Obviously, all of the Botox doctors are now completely dry this morning, having used all their "magic" to make all of these ladies look presentable last night. It's not so much that Botox annoys me (although I do hate Botox), it's that too many women in general and all of these women specifically get BAD Botox. As in, none of this work is subtle or debatable in the least. They all want to look plastic and fake and they achieved that.
Anyway, I'm including photos of Brandi Glanville and her side-boob (ugh!), Kim Richards (who looks like the pre-party was intense), Yolanda Whatever, Kyle Richards and her husband (and his wandering dong – ALLEGEDLY!), Scheana Marie, Lisa Vanderpump, etc.
Brandi just gave an interview to the new issue of Life & Style too – you can read it here. She's talking about the idea of getting married again (to anyone) and she says: "I don't want to get married again. I don't know if I 100-percent believe relationships are supposed to be lifelong." She also says divorce "brings out the worst in people" and "I like being single and that there's not a guy I'm pining for and sad over… I have a great time with my friends. There's no one breaking my heart right now. I'm not in that place — I'm happily moving forward." Okay. I believe her. I think a lot of women feel that way after a bad divorce.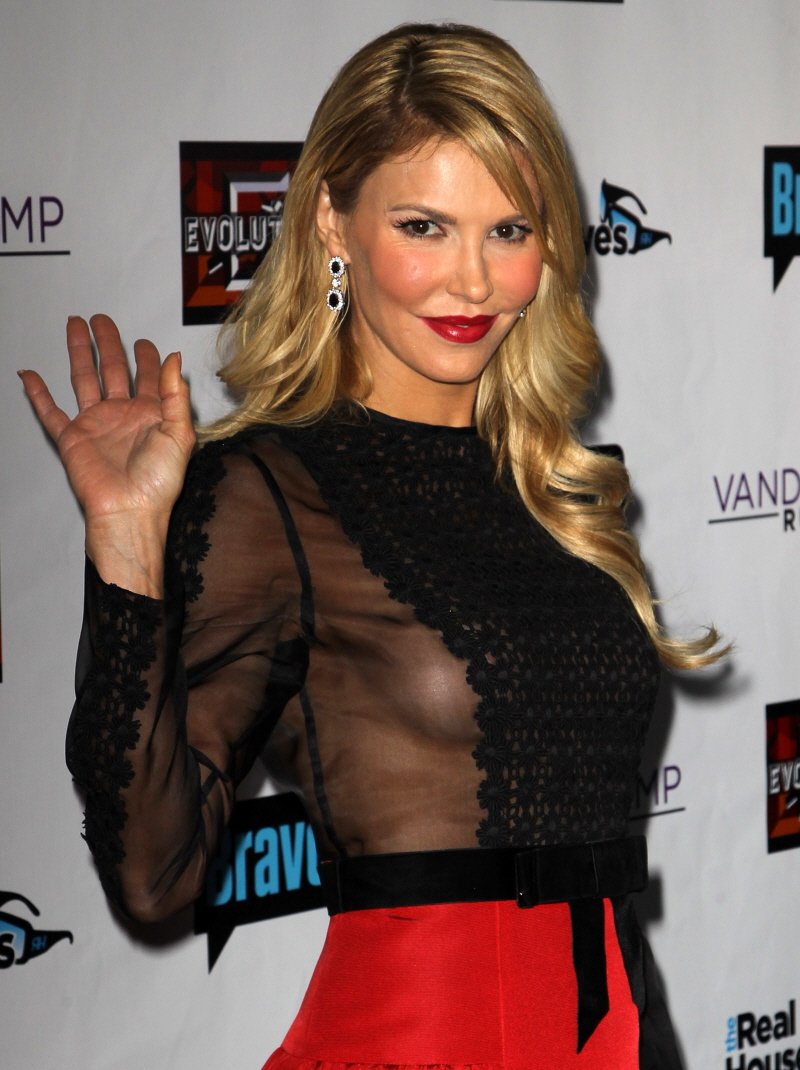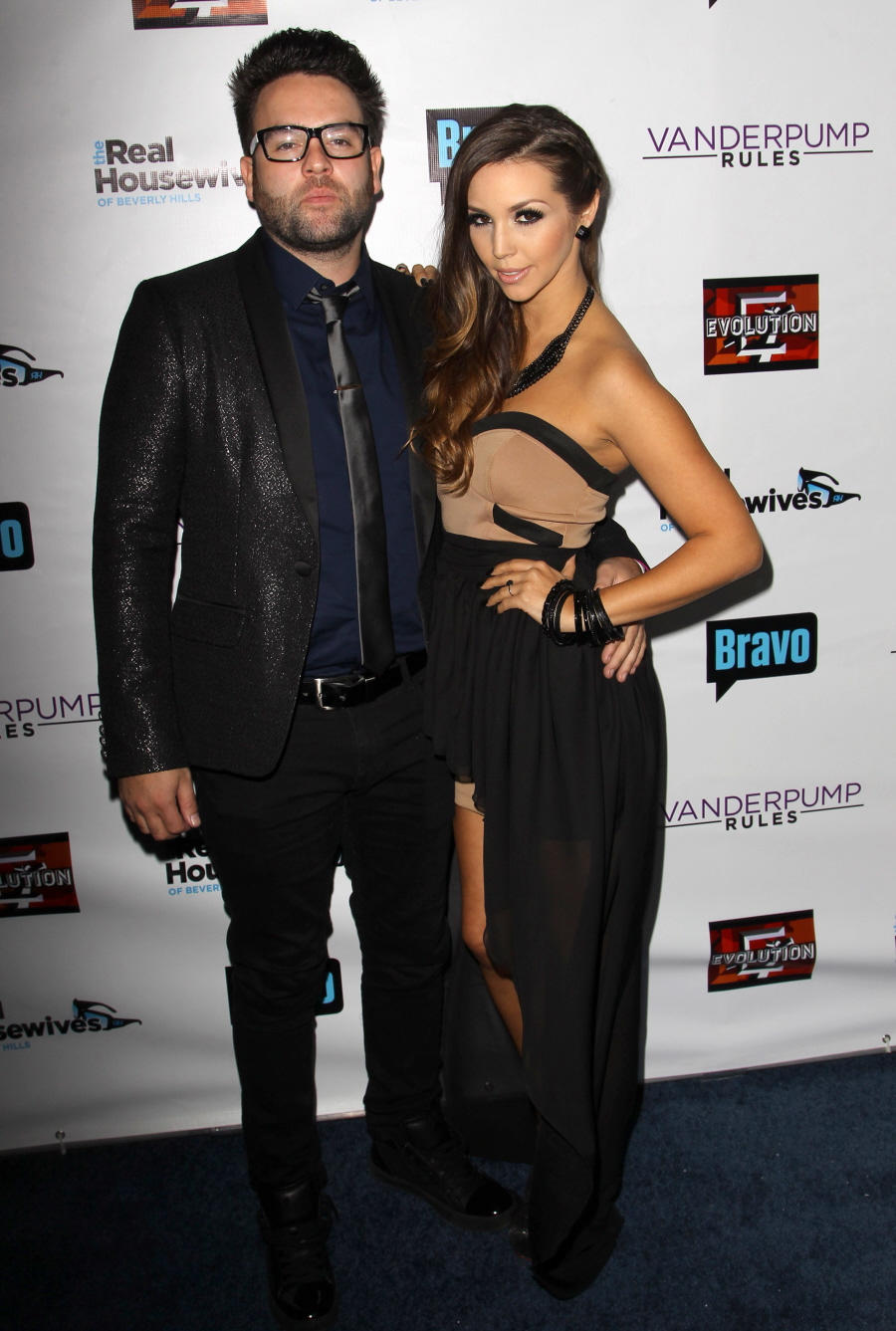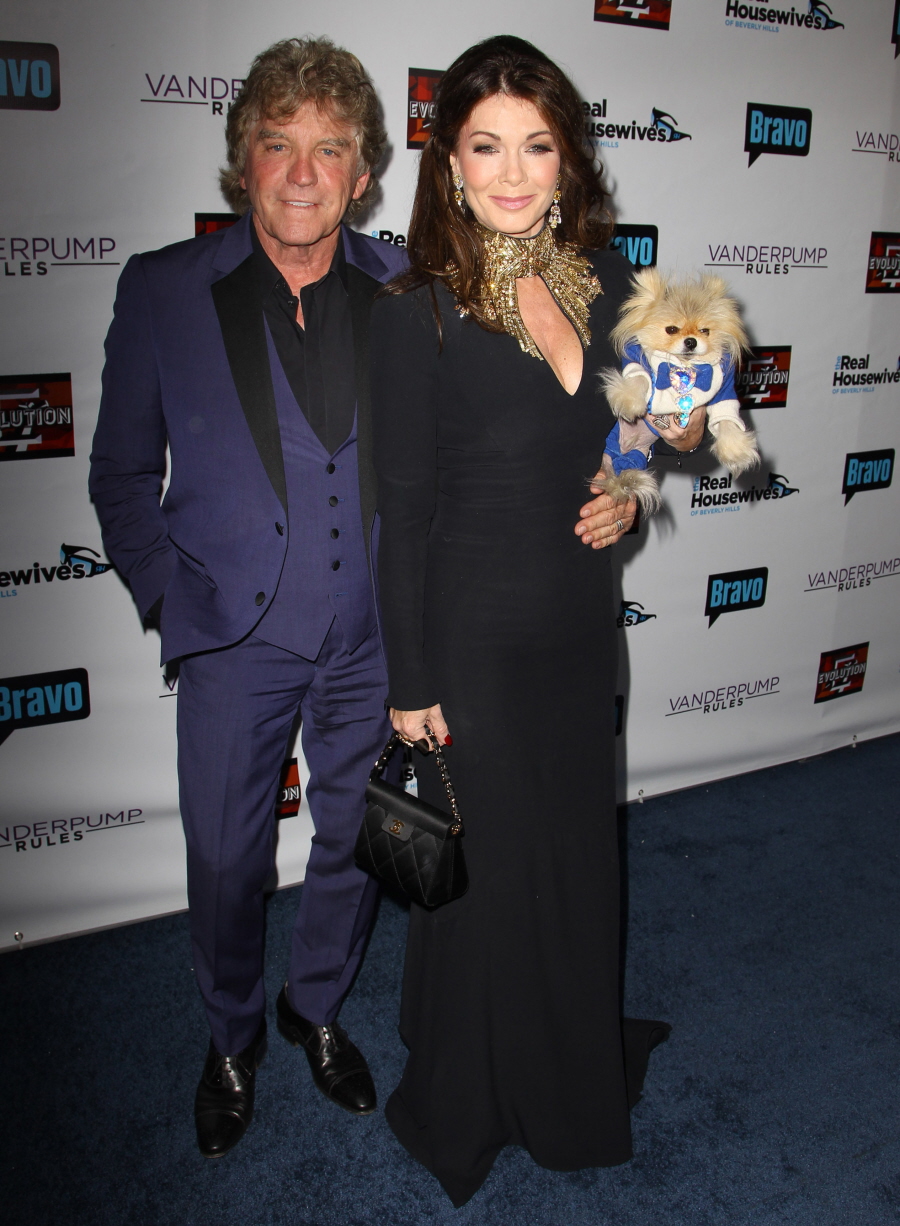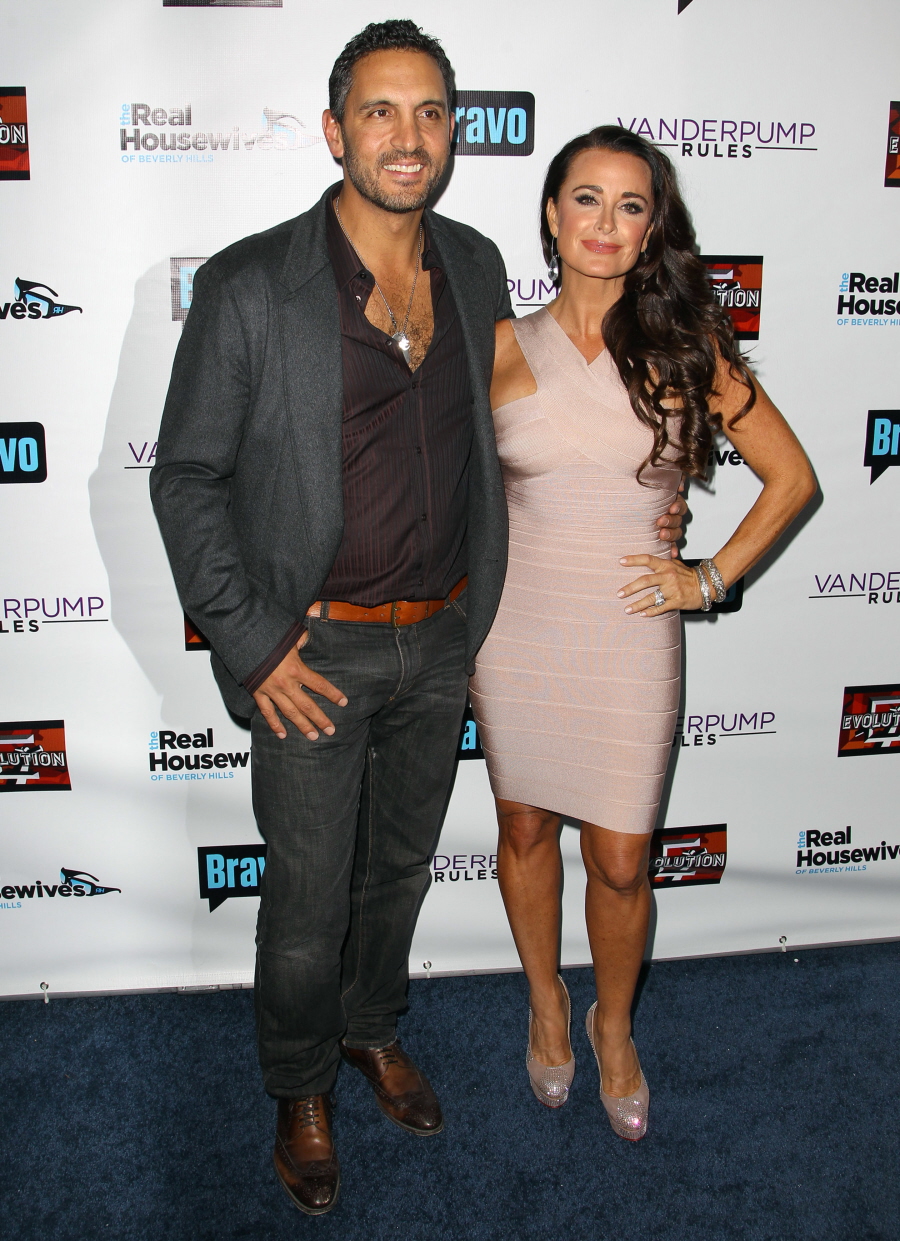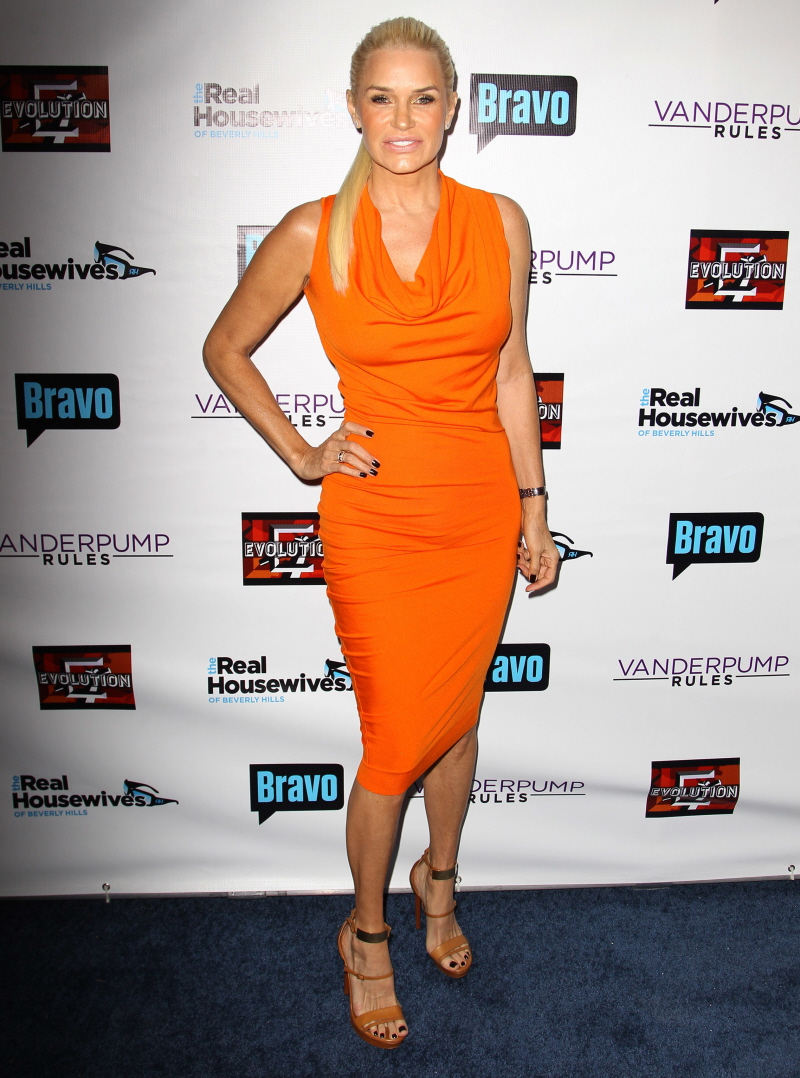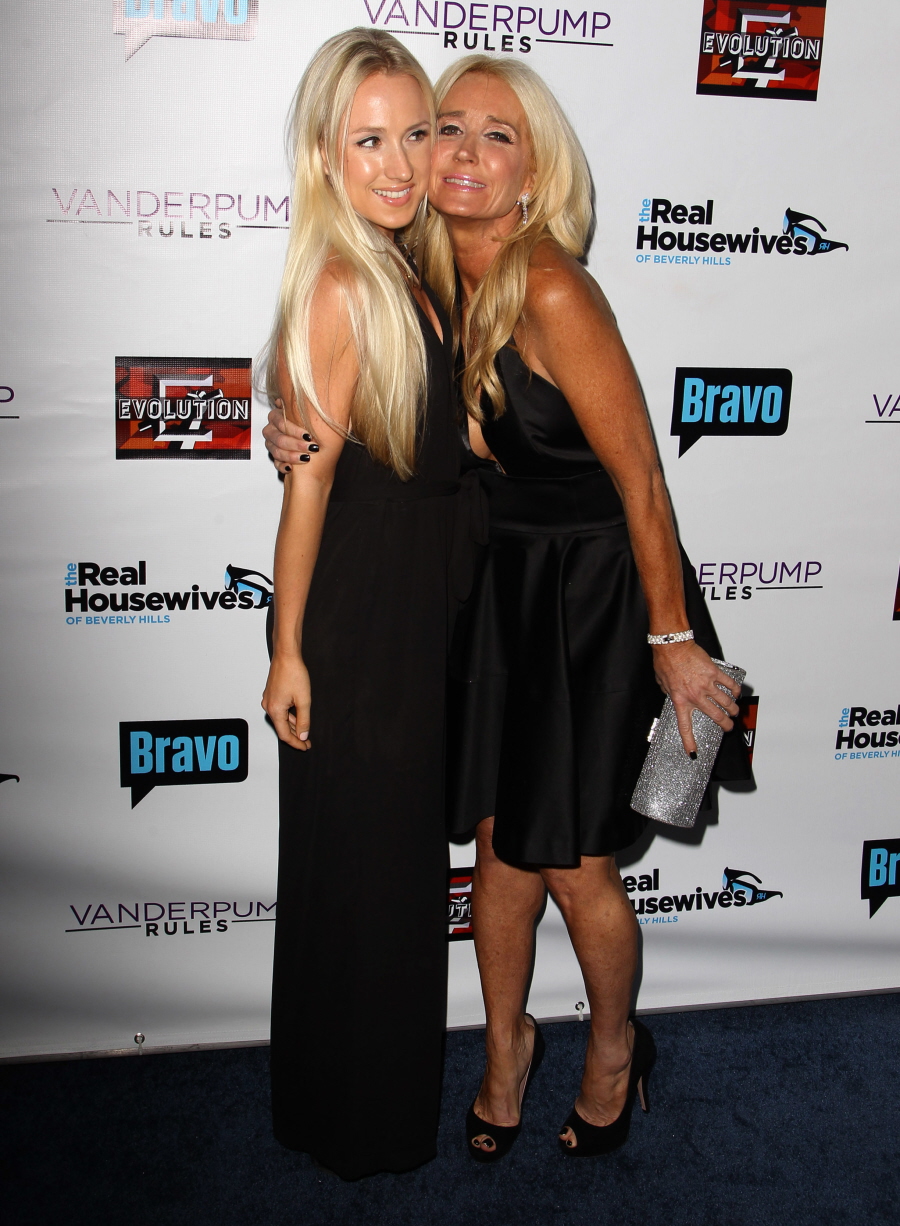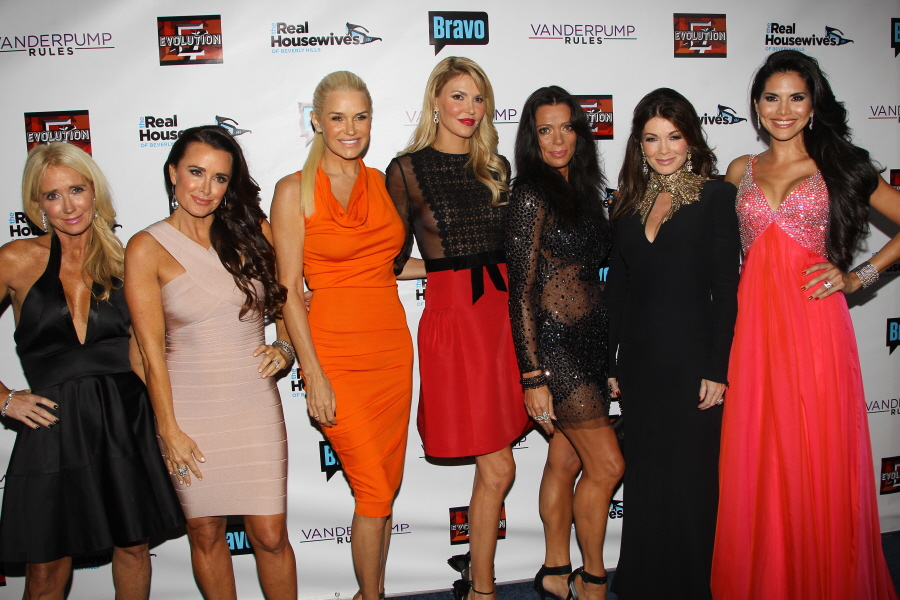 Photos courtesy of WENN.