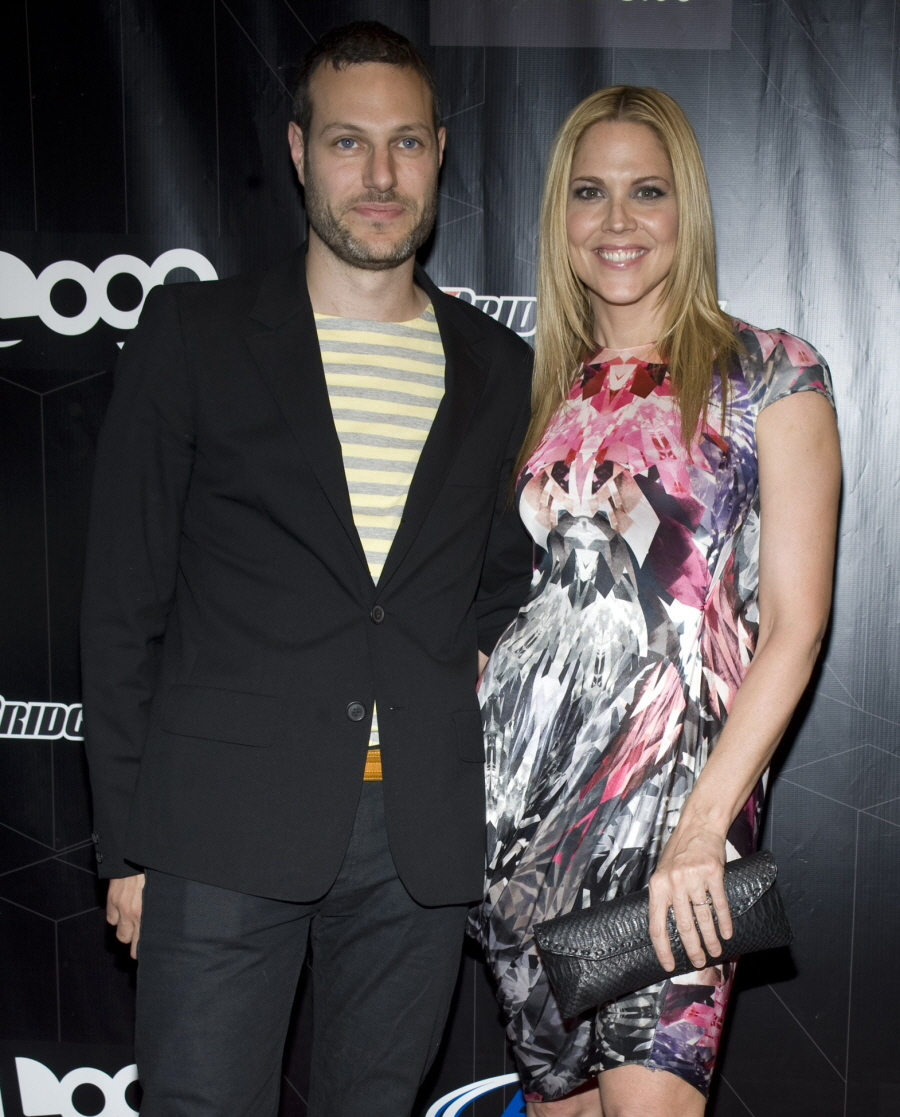 I've been sort of surprised by the week-long scandal involving Mary McCormack, her husband Michael Morris and Michael's affair with (also married, but probably separated) Katharine McPhee. The photos of Katharine and Michael's public makeout session were released several days ago, and according to yesterday's Page Six, Michael got a heads up about TMZ's purchase of the photos last weekend. Michael tried to buy the pics (so they would never be published), but TMZ went ahead and published them anyway. Michael apparently came clean (sort of) about his affair and Mary McCormack kicked him out of their LA home (which they share with their three young daughters). Meanwhile, Katharie has been telling every outlet that would listen that SHE and her husband had already separated months ago, as if that was the only part of the equation that was shady. So here's what Us Weekly had in the way of new quotes:
If only Smash had been this consistently riveting onscreen. Katharine McPhee and her series director Michael Morris stole some of the spotlight away from Kim Kardashian's engagement and Prince George's christening this week when the pair were photographed making out in broad daylight in an L.A. parking lot — in spite of their marriages to other people.

And, while Morris' actress wife of ten years Mary McCormack allegedly kicked him out of their home after finding out the news, McPhee's situation is a little different. As rumored, the actress and American Idol runner-up, 29, has been separated from producer husband Nick Cokas for at least six months, multiple sources confirm to Us Weekly.

Indeed, since she and husband of five year Cokas, 47, parted ways, McPhee "has had friends living with her for months," one insider says.

"She is SO embarrassed she was caught," a second source says of the undeniable photos. "She should have known better!"

In Plain Sight star McCormack and Morris share three kids together and reportedly split their time between L.A. and New Mexico. The actress, 45, "is so cool and the nicest person," the second insider adds. "It's so sad that this happened to her. She's truly great."
I would hope that Katharine IS embarrassed but not because she was "caught". She should be embarrassed for the sheer fact of making out/having an affair with a married man! Saying you're embarrassed to be CAUGHT is like saying "I'm sorry you suck." As for the future of Mary McCormack's marriage, Life & Style has some dirt:
Katharine McPhee may have split from her husband before she started hooking up with director Michael Morris — but Michael certainly didn't end things with his wife! Life & Style can reveal that his wife, actress Mary McCormack, 44, was shocked to find out he's been carrying on a relationship with Katharine, whom he directed in the series Smash, and now she wants to end their relationship.

"They've been together for more than 10 years and always had such a solid marriage," an insider tells Life & Style. "They have three daughters, so it's incredibly sad. He wants to keep the family together, but as far as Mary is concerned, it's over. There's no going back."

Michael, it seems, hadn't split from Mary when he began his alleged fling with the American Idol alum.

"Mary only found out this week about the affair after he confessed everything to her," the source explains. "She had no idea anything had been going on. The last thing she ever thought was that he was seeing another woman."

The duo, who wed in July 2003, have three daughters: Margaret, 9, Rose, 6, and Lillian, 2.

"She is beyond furious and is absolutely devastated. So is Michael. He really wants to make it work between them and try and save the marriage," adds the insider. "But at the moment, Mary wants to split up with him."

As Life & Style reported yesterday, Katharine, 29, ended her relationship with Nick Cokas, her husband of five years, in March — months before she started seeing Michael. Katharine and Michael were recently photographed kissing in Hollywood.

"Only time will tell if Michael and Mary can make things work and get over this," the source tells Life & Style. "He loves Mary and is so sorry about what he's done."
Michael sounds like a douche-canoe. Sure, he's sorry now that he's been caught. He's sorry that he couldn't buy up the paparazzi photos so he could hide them from his wife and mother of his three little girls. He's sorry that he's been banging Katharine McPhee for months (I'm assuming) and his wife is only realizing it now. I'm with Mary on this one –don't try to work it out. Just dump the loser and move on.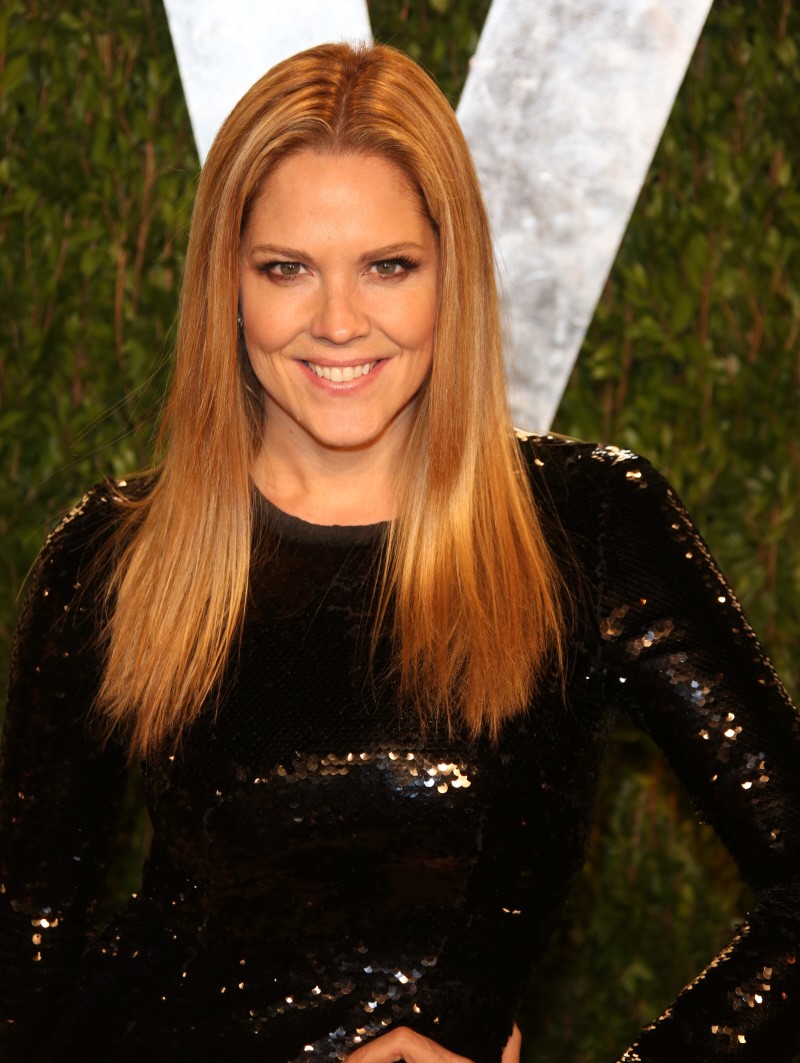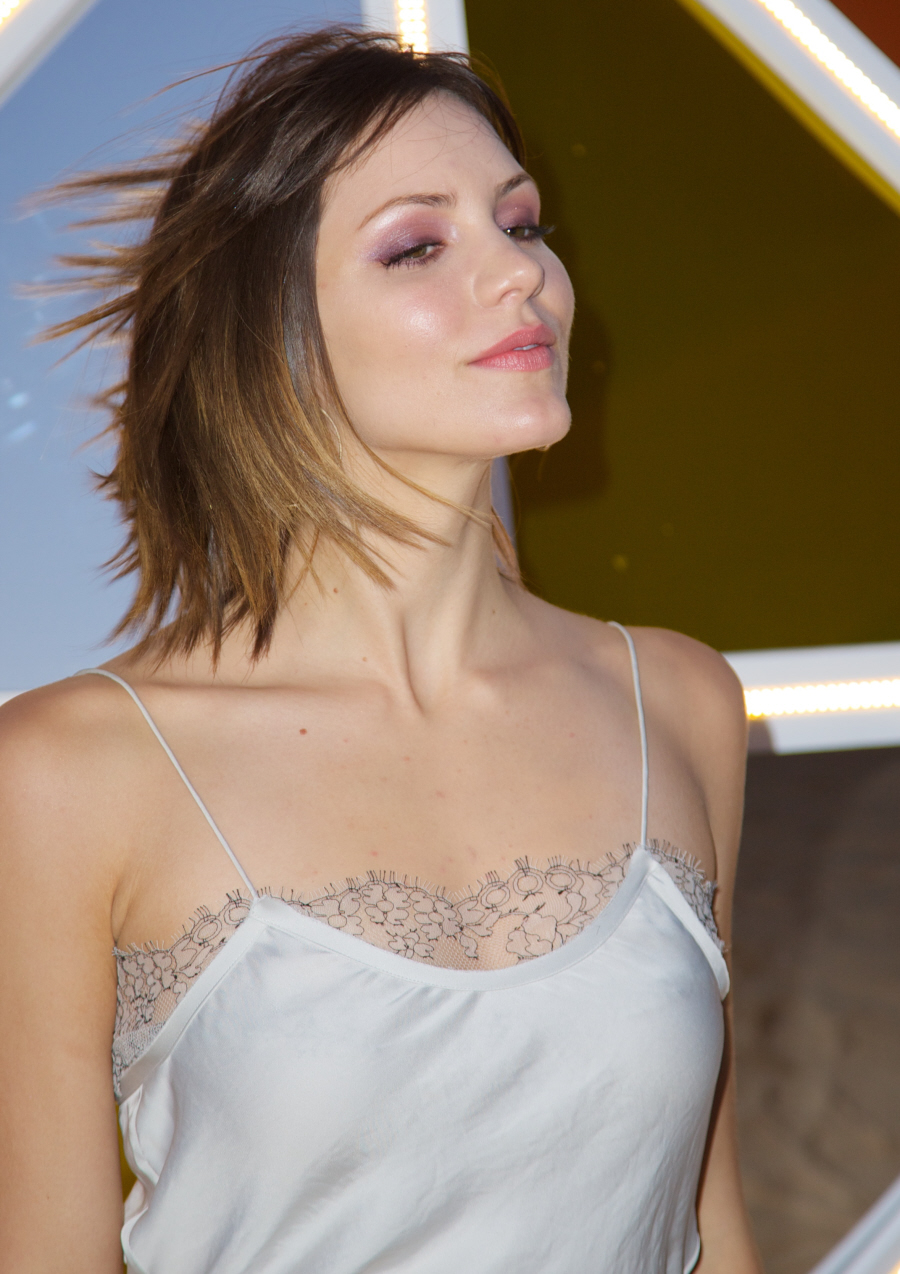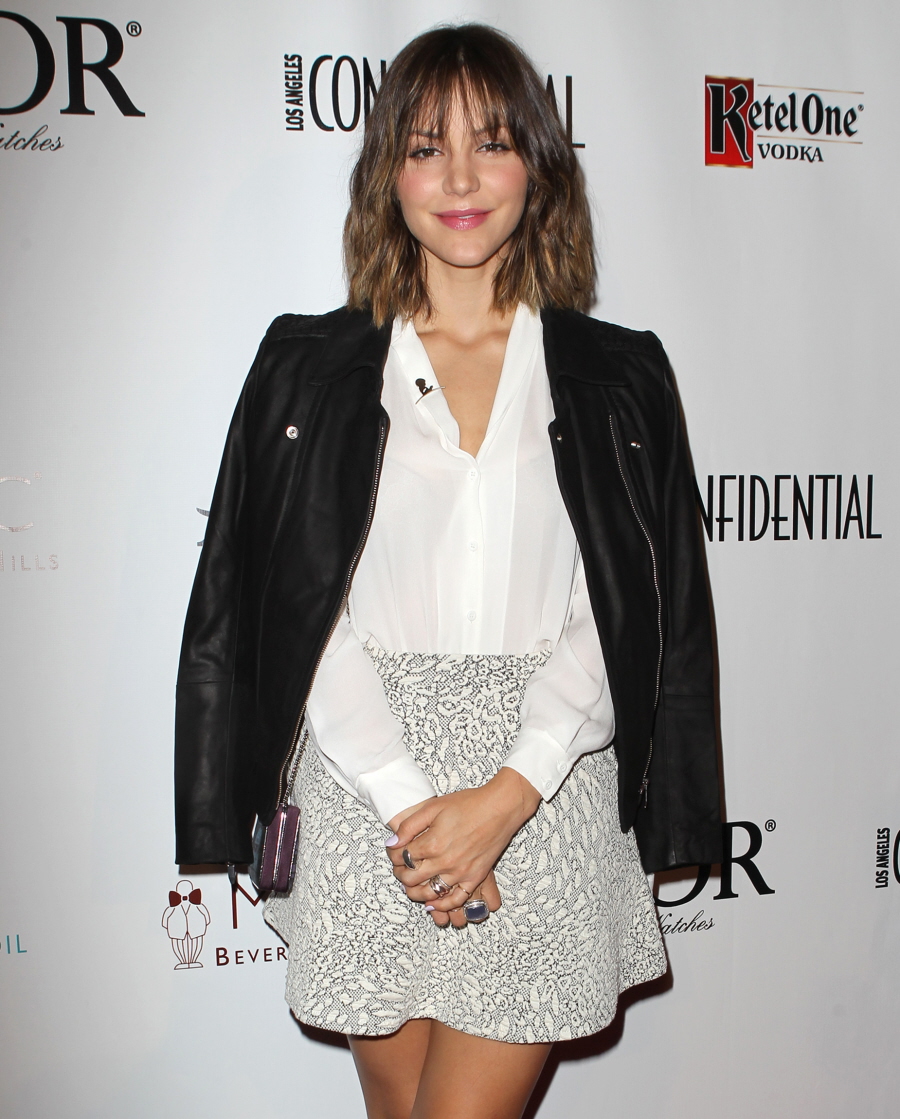 Photos courtesy of WENN.