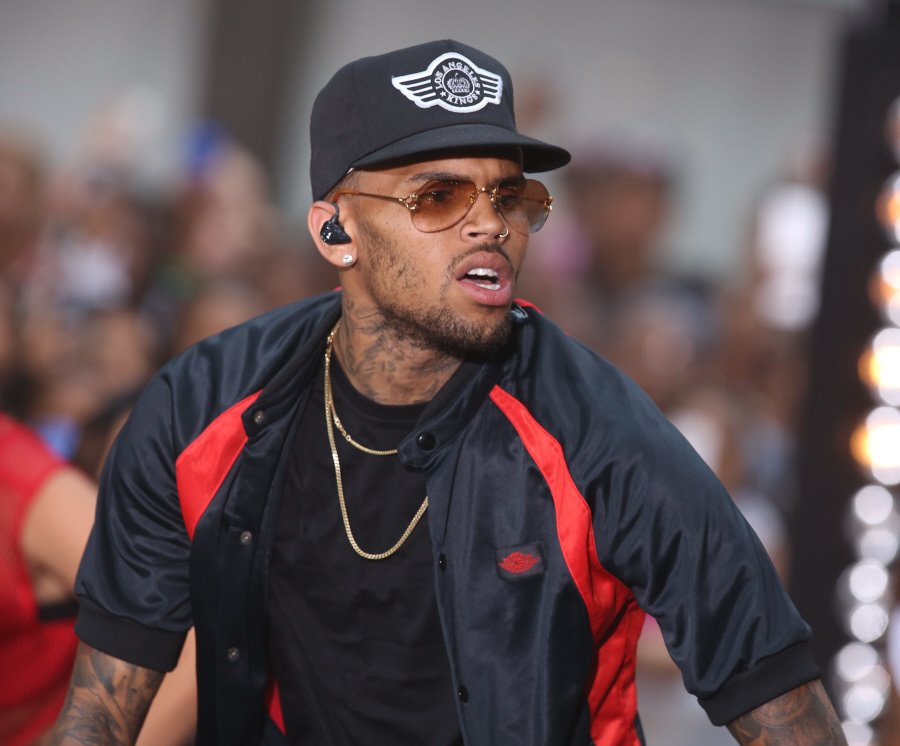 Chris Brown was arrested very early yesterday outside of the W Hotel in Washington, DC. He and his giant bodyguard punched the hell out of at least one dude, although the circumstances of exactly what went down are fluid. Chris and his bodyguard were immediately arrested and taken into custody, and they were in jail for more than 24 hours. That's the way it works in most of the country – you won't get a court appearance until Monday if you're arrested over the weekend. So at least sucky baby had to spend a little time behind bars. Chris is due in court later today (it's probably happening as I'm writing this). Here are some new details about what went down:
Pop star Chris Brown will be arraigned today on a felony assault charge in Washington, D.C., following his arrest over the weekend stemming from an incident outside a nightclub.

Brown, 24, was arrested with his bodyguard following "an altercation" outside the W Hotel at 4:30 a.m., a D.C. police spokeswoman confirmed to ABC News.

The incident happened after Brown left the D.C. club The Park at Fourteenth. Brown will be held until court later today, since he is reported to be on probation and not eligible for release until seeing a judge, a source told ABC News.

ABC News obtained a police report filed by the alleged victim, identified as Isaac Adams Parker, 20, of Beltsville, Md. Parker said he tried to get into a picture that Brown was taking with two other unidentified individuals.

In the report, Parker said Brown hurled out a homophobic slur at him.

"I'm not down with that gay s***," Brown allegedly said. "I feel like boxing."

Brown then punched Parker in the face, the report added. The victim sustained swelling and bruises to his nose. Parker was transported to a local hospital.

Christopher Hollosy, reported to be Brown's bodyguard, also punched Parker in the face, according to the police report. Hollosy, 35, was also charged with felony assault and both were being held until today's court hearing.

Brown was partying earlier in the night at the club for a "Homecoming Weekend" party. ABC News affiliate WJLA reports Howard University was celebrating its homecoming, though a university spokeswoman said the party was not sponsored by or affiliated with the school.

Calls to reach Brown's rep for comment were not immediately returned.
TMZ has been carrying water for Breezy, and they reported yesterday that Chris and his bodyguard were only trying to keep this guy (or was it two guys?) from getting on the tour bus. TMZ also reports today that in the first police report, there were some inconsistencies which were later corrected in a second police report, so perhaps Chris's lawyers will use those inconsistencies to shout NOT GUILTY at everyone. It's still not known if the victim punched back or exactly what happened. That being said, Chris is still going to be formally charged with felony assault and it's still going to mess up his probation. He has a hearing on the books in California for November 20th. Please don't say "nothing is going to happen." Don't do that to me! I want to believe Breezy will finally face some consequences.
UPDATE: Crap. TMZ reports that at Chris Brown's court appearance today, his felony assault charge was downgraded to misdemeanor assault. Chris was released without bail and the judge threw out the order for Chris's drug test too. So… will he still get in trouble in California because of his probation? Or will he get a Lohan-style gentle slap on the firecrotch?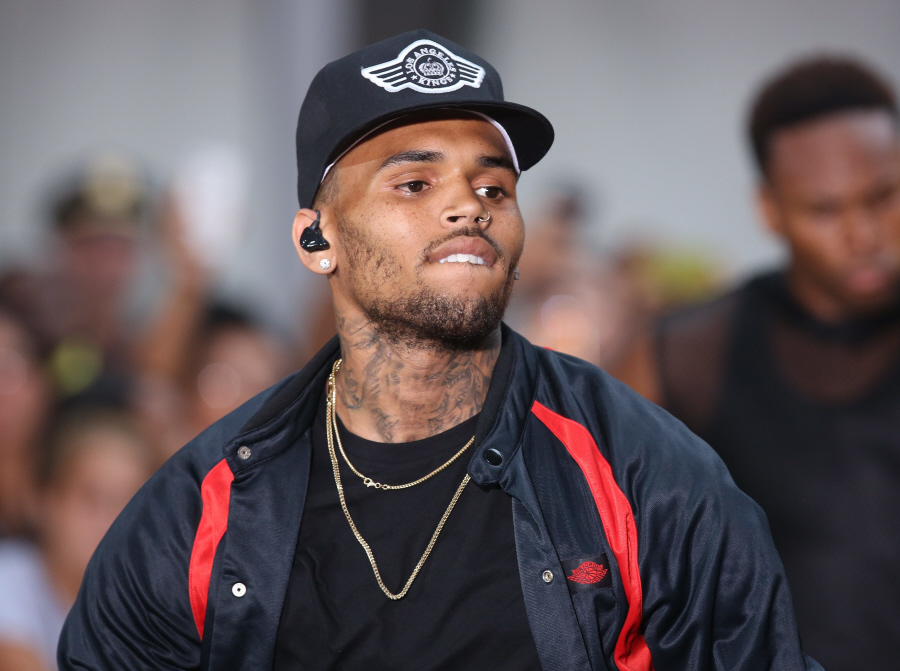 Photos courtesy of WENN.