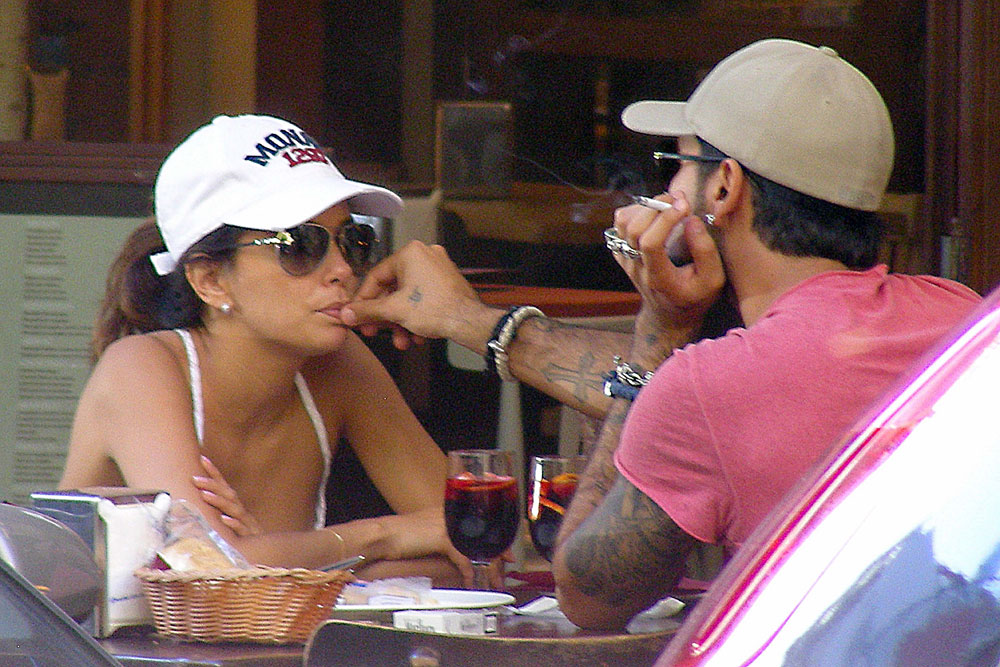 These photos are from June, 2012
Is Eva Longoria one of those women who can't be single for five minutes? I have the impression that she is. We're always hearing about her latest relationship, which serves the dual purpose of publicity for Eva and company. The last we heard about Eva, 38, she was breaking up with her bankrupt boyfriend, a 34 year-old jobless contestant on her failed dating reality show, Ready for Love. It's been a couple of months, which seems like a decent window. Maybe I judged her too quickly, or maybe she just wanted to wait a little bit to debut the fact that she's back with her ex-boyfriend, Eduardo Cruz. We also heard rumors that Eva and George Clooney were hooking up on the downlow, but of course nothing came of that. Eva is too accomplished for George. I'm serious.
You may remember when Eva last dated Eduardo, they first hooked up in 2011 right around the time she divorced Tony Parker. They were together about 14 months, broke up, got back together and broke up again a few months later, in June of last year. Eduardo is Penelope Cruz's little brother and is 10 years younger than Eva. Get it, Eva. Here's more about their recent reunion, thanks to E! Online:
The former couple was spotted back together again, grabbing lunch at Serafina restaurant in New York City Saturday afternoon.

A fellow diner tells E! News exclusively Longoria and Cruz were in "good spirits" during their outing, with the former Desperate Housewives star rocking jeans, heels and a green tunic top for the occasion.

While it wasn't clear at first whether the duo was just enjoying a friendly meal or a date, the diner told E! News they were soon "all over each other."

"After a bit, they started holding hands and kissing," the diner said. "Then they began full on making out. They were seated a table out in the open at the front of the restaurant. They didn't seem to care who saw them."

Saturday night, the duo was back at Serafina, heading to a different location near Times Square around dinner time.

This go round, Longoria was wearing black leather pants, talk black boots and a winter jacket. After ordering an espresso, the actress and her beau packed on the PDA again once they got settled in.

"They were very cute together, holding hands and giving each other little kisses," a source told E! News. "They were adorable. Eva was in a great mood, huge smile on her face and very kind to the staff."
Why do people do this? Why do they make out like this in public? I mean maybe they were lost in the moment and the kiss got away from them, but if it lasted for a few minutes or whatever that's different. I am not a PDA person and while cuddling and kissing is sweet, making out should be saved for a more private venue. Maybe in the corner at a club, not at a restaurant.
Anyway, Eva and Eduardo are having a three peat. Is the third time the charm for them or is it just a reconciliation of convenience? Time will tell.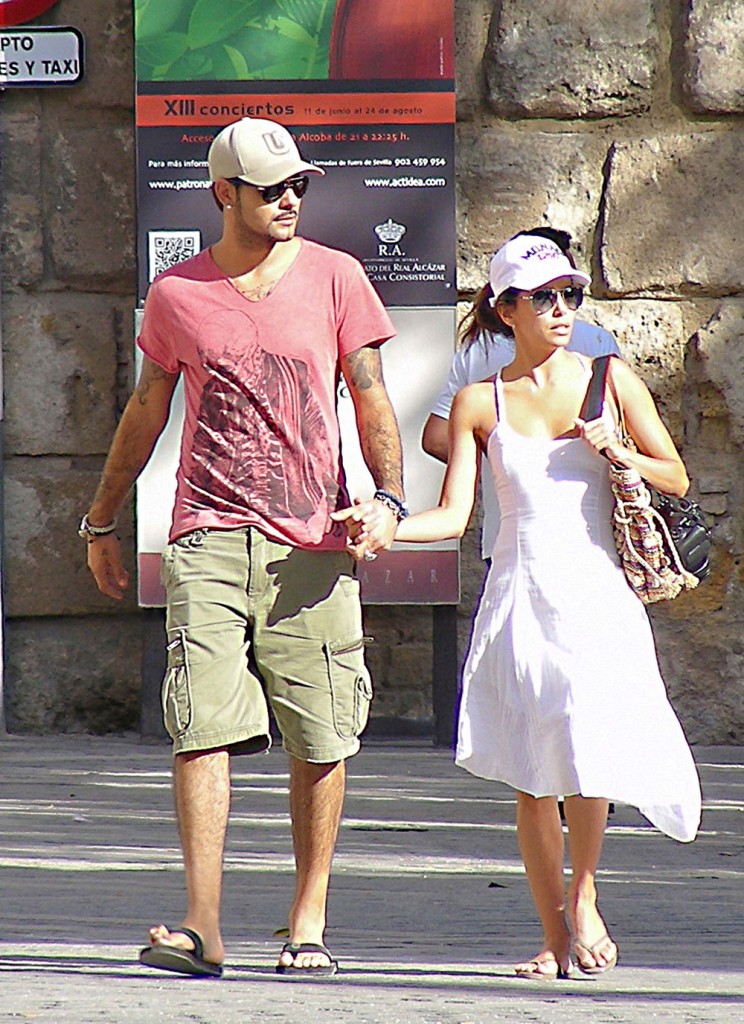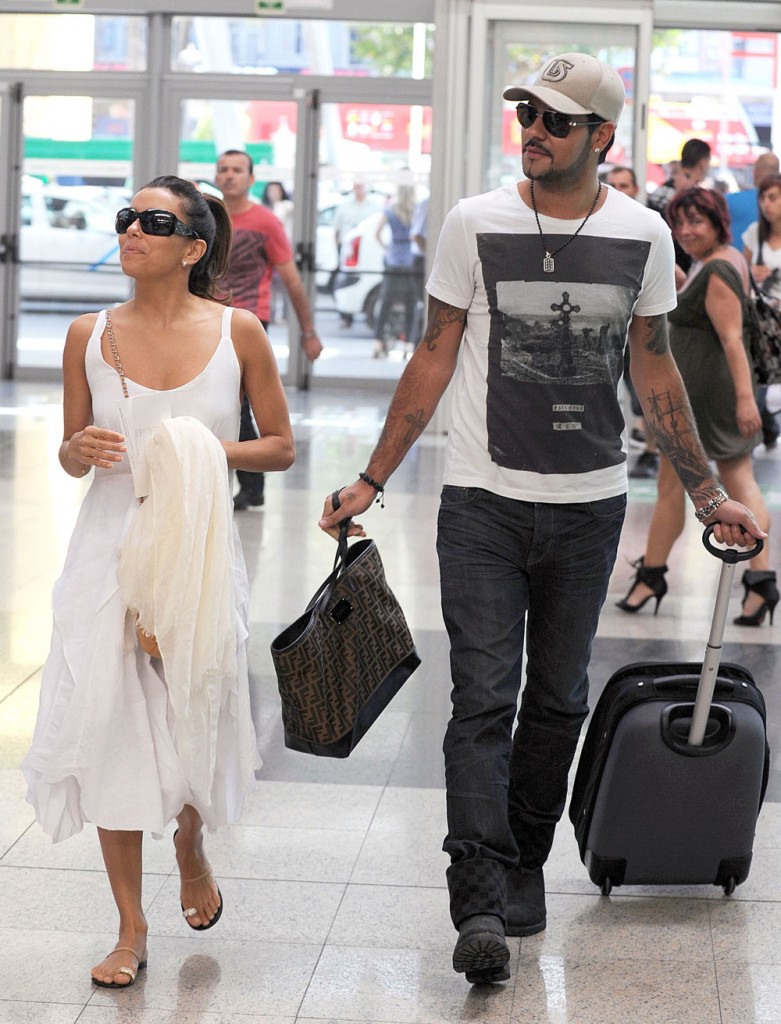 Eva and Eduardo are shown in May and June of last year, most recently in Seville, Spain. Credit: Gtres/FameFlynet Pictures