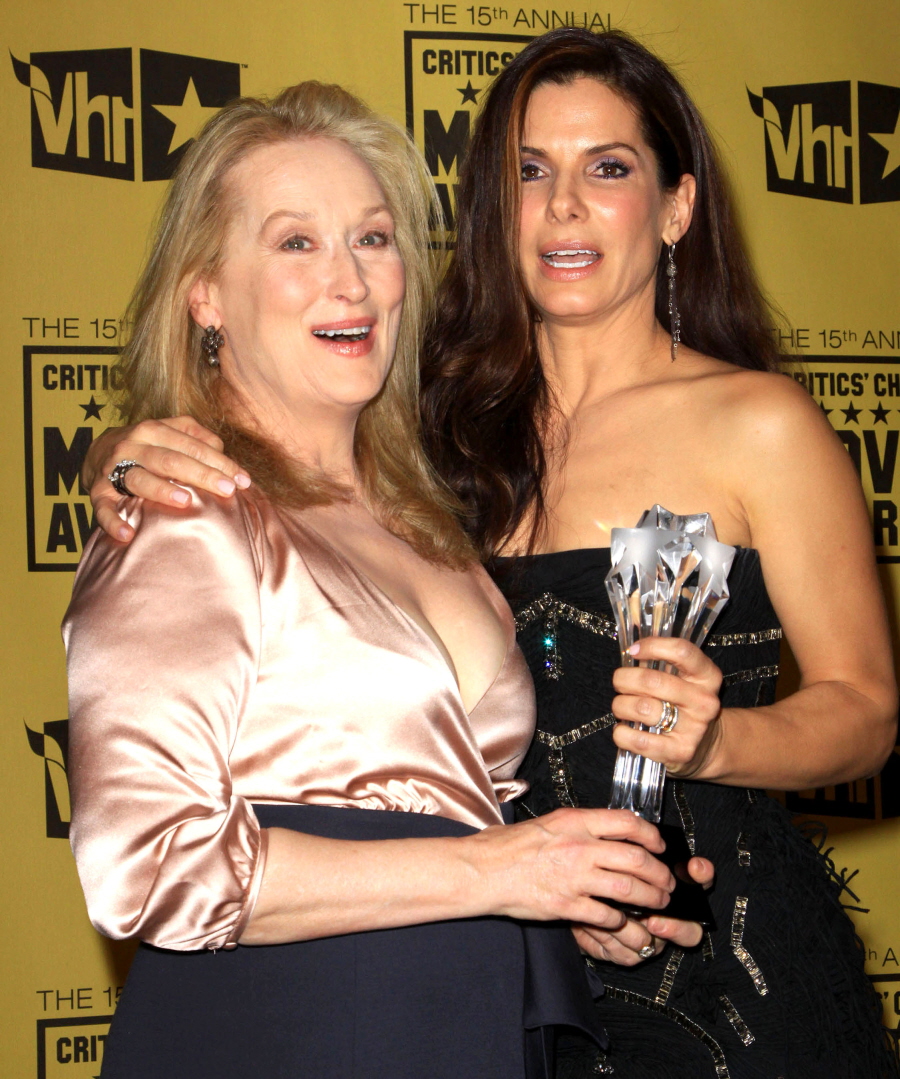 When CB first glanced at this story, she read "Sandra Bullock" as "Julia Roberts" and she was excited at the idea that The Grand Bitchfight had begun between Julia and Meryl Streep. But it's not Julia! It's Sandra Bullock who is trying to (playfully!) start a fight with her old friend Meryl. Meryl and Sandy have a surprising awards-show history with each other. When Sandra was picking up most of the major Best Actress awards in 2010, Meryl was seen as her biggest competition that year – Meryl was nominated for everything too, for her role in Doubt. Sandy and Meryl even tied for the Critics Choice Award that year, and they got to play-fight AND make-out on stage.
And it's looking like the same thing is going to happen this year – Sandra will probably get nominated for all of the awards for her work in Gravity, and Meryl will get nominated for August: Osage County. So Sandy's starting the throwdown early:
While we were speaking to Bullock for the release of heart-racing space thriller Gravity, she revealed the truly harrowing details of just how nasty things get between the pair…

"If Meryl and I get in a ring, she'll kick my ass," she told us exclusively. "People don't realise that there's a side of Meryl that's just mean. You walk away and she'll just rip your dress…I know not to turn my back on her."

Bullock also confessed that she's convinced that the Oscar-winning star of The Devil Wears Prada will eventually lead to her untimely end.

"I will try to kick her ass but she will kill me," she confessed. "That's just how it's gonna end and then she'll be lovely Meryl again and I'll just be dead."

Okay so just in case you're worried she wasn't joking…

"We will have a nice sparring I hope until the day we die," she also said. "I love nothing more than hanging out with that woman and having a glass of wine."
What is more amazing, the idea of Sandra and Meryl play-fighting and play-shading each other for the next three months, or the idea of Meryl and Sandy hanging out constantly getting wasted all the time? But they're forgetting the most important thing: Cate Blanchett is probably going to be a major contender too. Sandra needs to start smack-talking Blanchett too. Then Blanchett can drop a quote to Page Six about how Meryl sucks. And then Meryl will take down both of the young ones. We shall call them The Magnificent Triad.
Here are some photos of Sandy out with Louis last night. Louis loves his skeleton costume, right?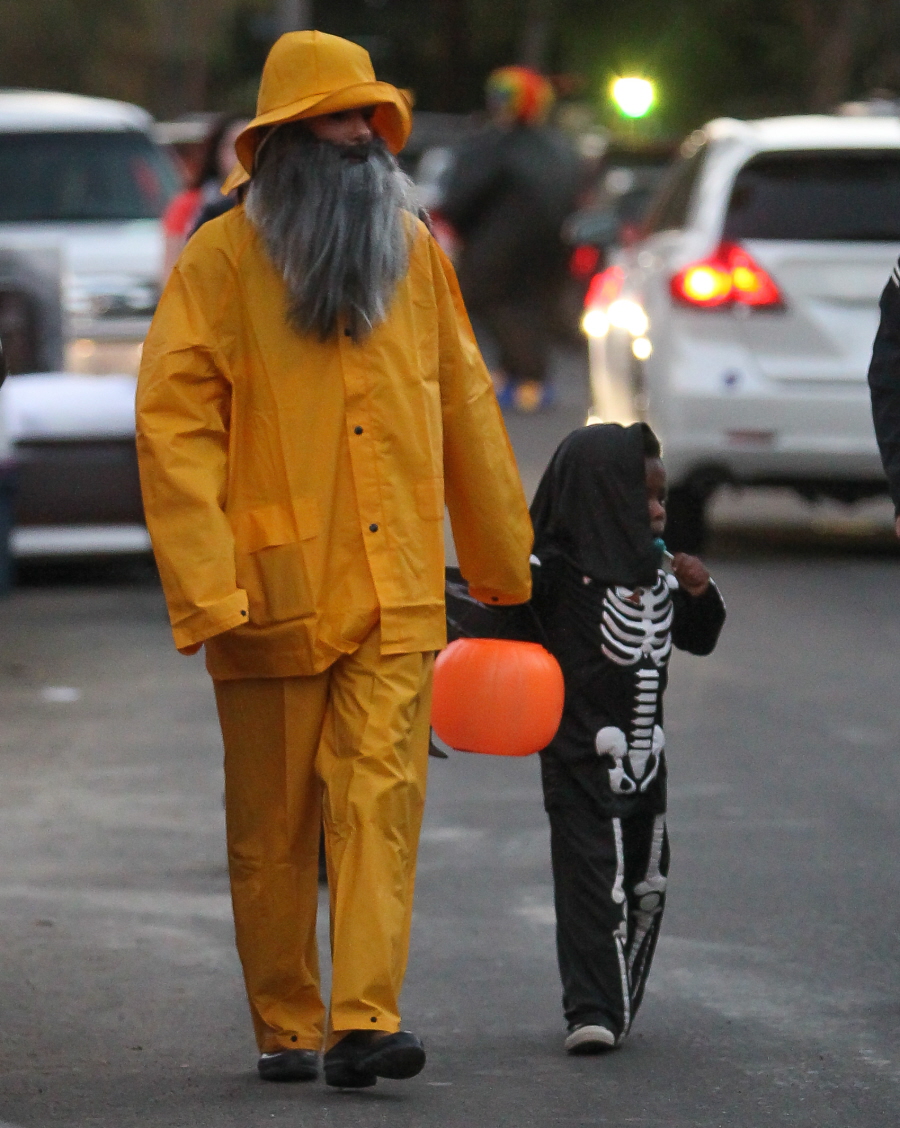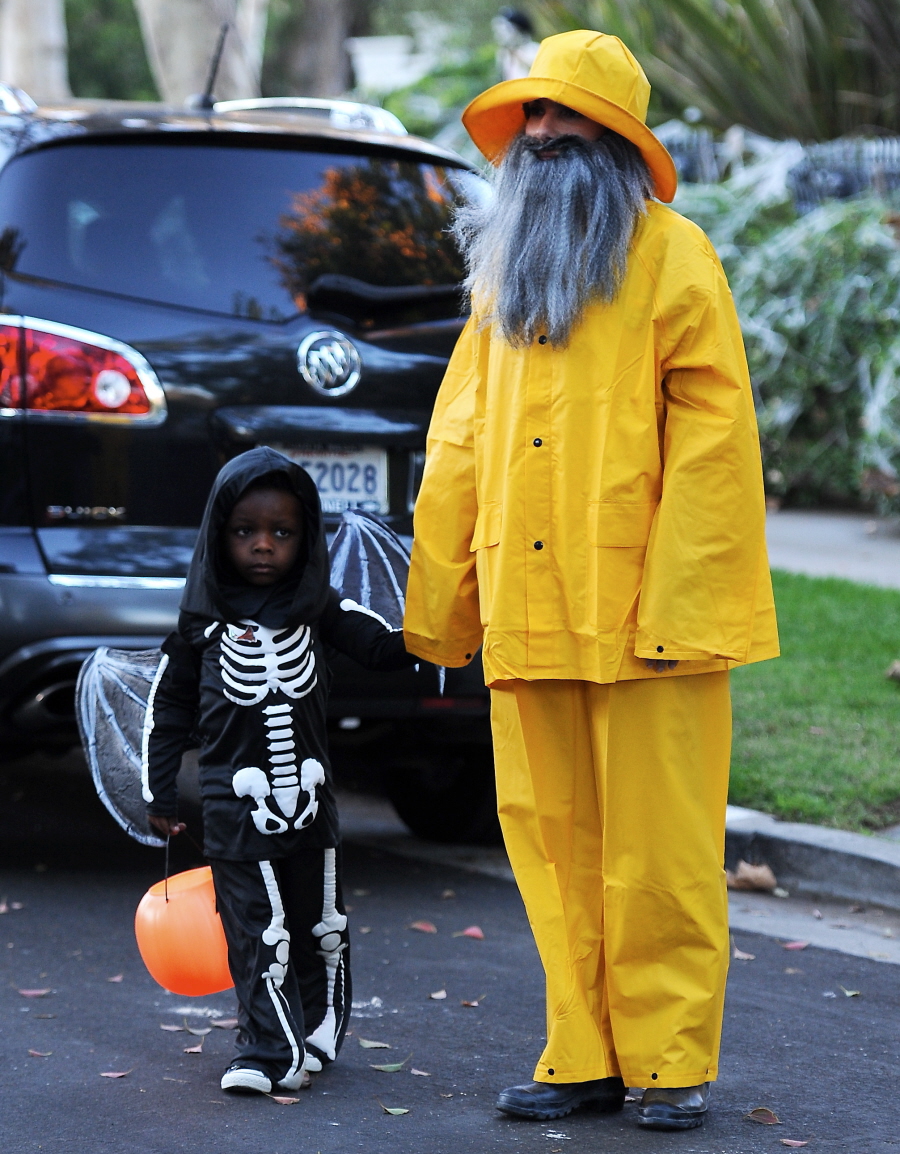 Photos courtesy of WENN.