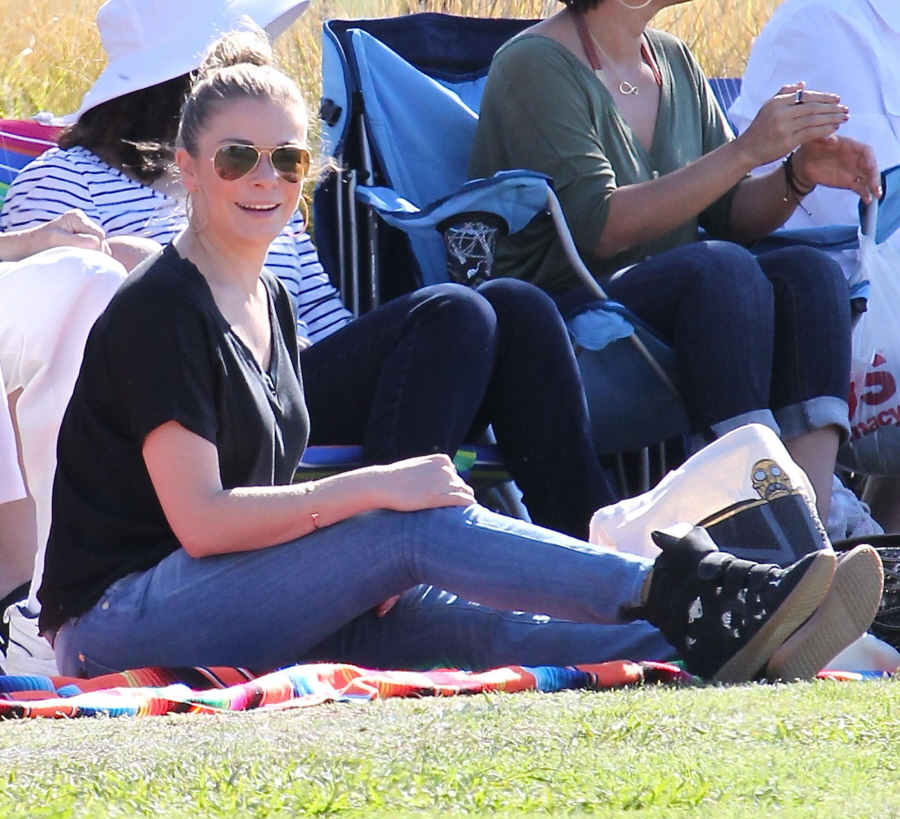 Not content to merely call the paparazzi on herself and Eddie Cibrian in Malibu on Friday, LeAnn also had to ensure that the paparazzi would get lots and lots of photos of her being a loving Bonus Mom, so she called them and told them she would put on a show during Mason Cibrian's soccer game on Saturday. These are those photos. What's funny/interesting/uncomfortable is that LeAnn is so hyper-aware of the cameras (which she invited), to the point where she's just obviously staring at the paps rather than her stepsons in most of the photos. And when she is looking at one of her bonus kids, it's obvious that her thought process is "Okay, pose like this and they'll get a great shot!" Who is this aimed at? Brandi? All of us? All of the above? All I can say is that the way she's holding Jake is just… ugh. I feel sorry for those kids.
Hilariously, though, LeAnn does think that her comings and goings are, like, A-list. The fact that her marriage problems made the cover of Star Mag only reinforce her idea of herself as a major celebrity. She even tweeted: "I'm sure glad we sell mags! Most positive way to look at it. Lol." Well, LeAnn… everyone stops to look at a car crash, regardless of who is in the car crash. And it's been four years of non-stop car crashes.
Also interesting – even the gossip sites who used to cover LeAnn and Eddie without much editorializing have no come on board the Anti-LeAnn Train after she insults them directly. I was surprised to read this Gather Celebs piece which slams her pretty hard. And LeAnn did a tweet-and-delete to Celeb Dirty Laundry calling the woman a "horrific human being" so now CDL is going after LeAnn even harder. LOL.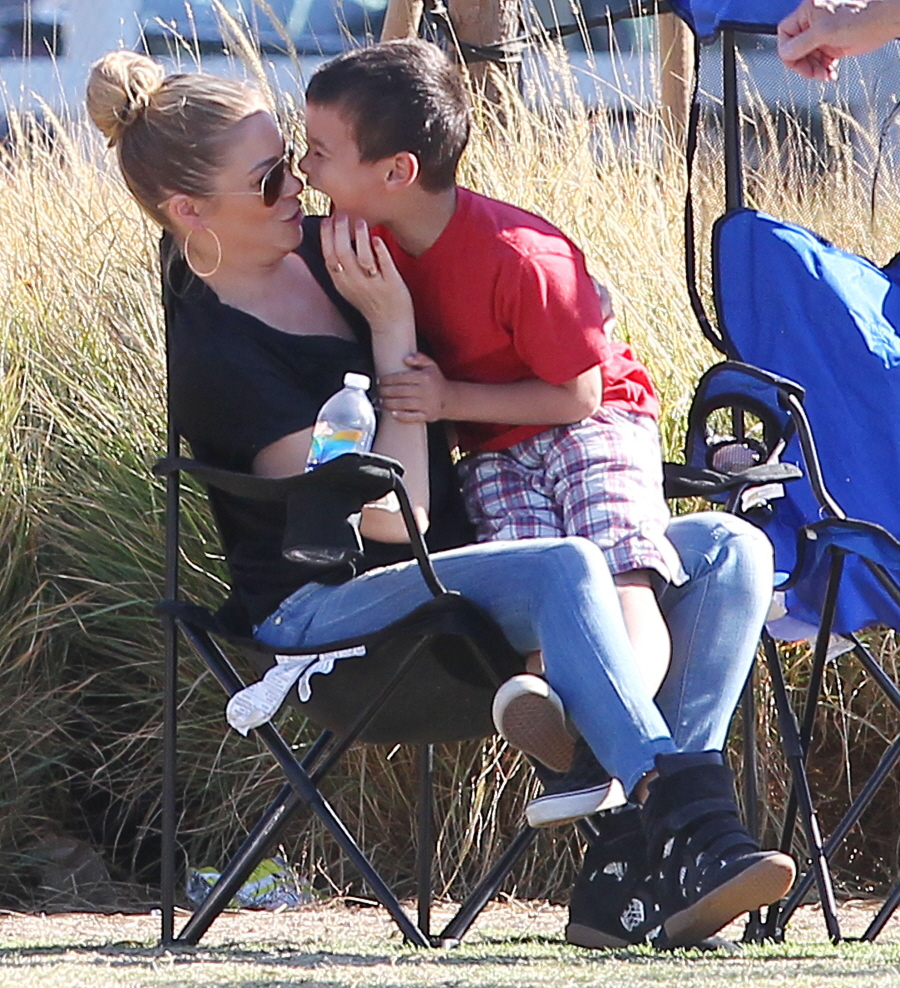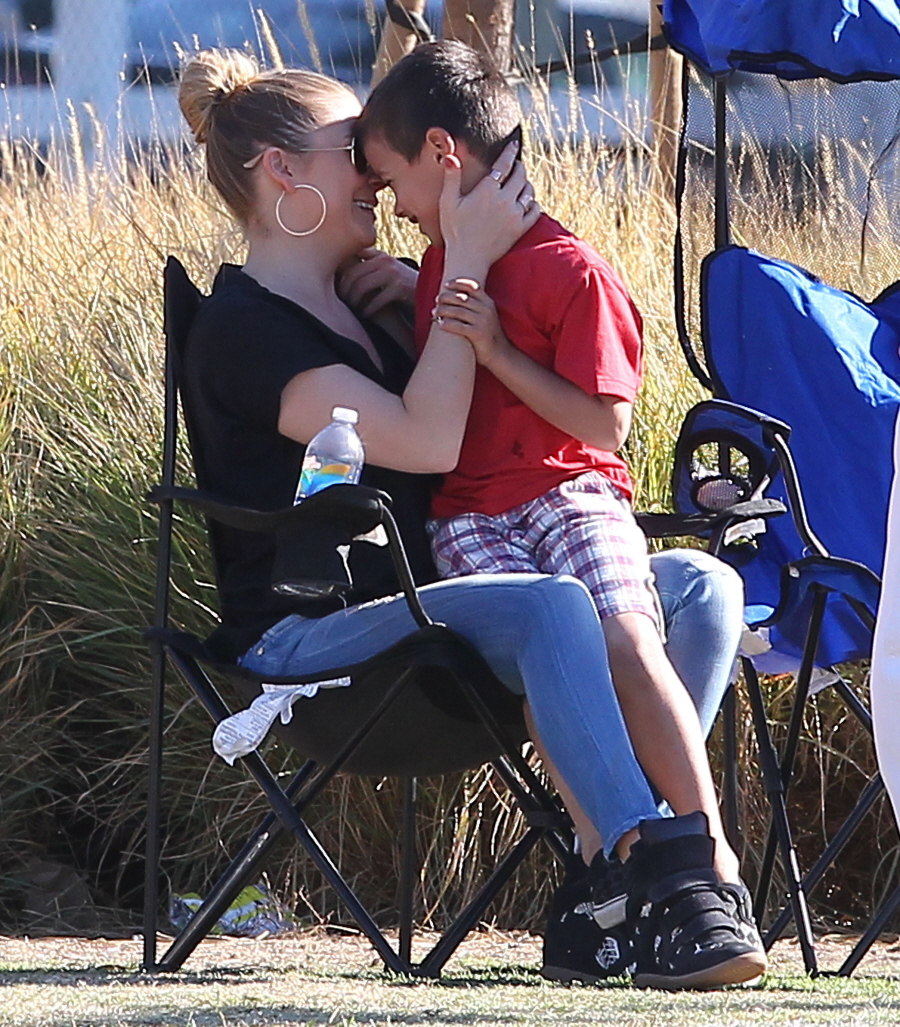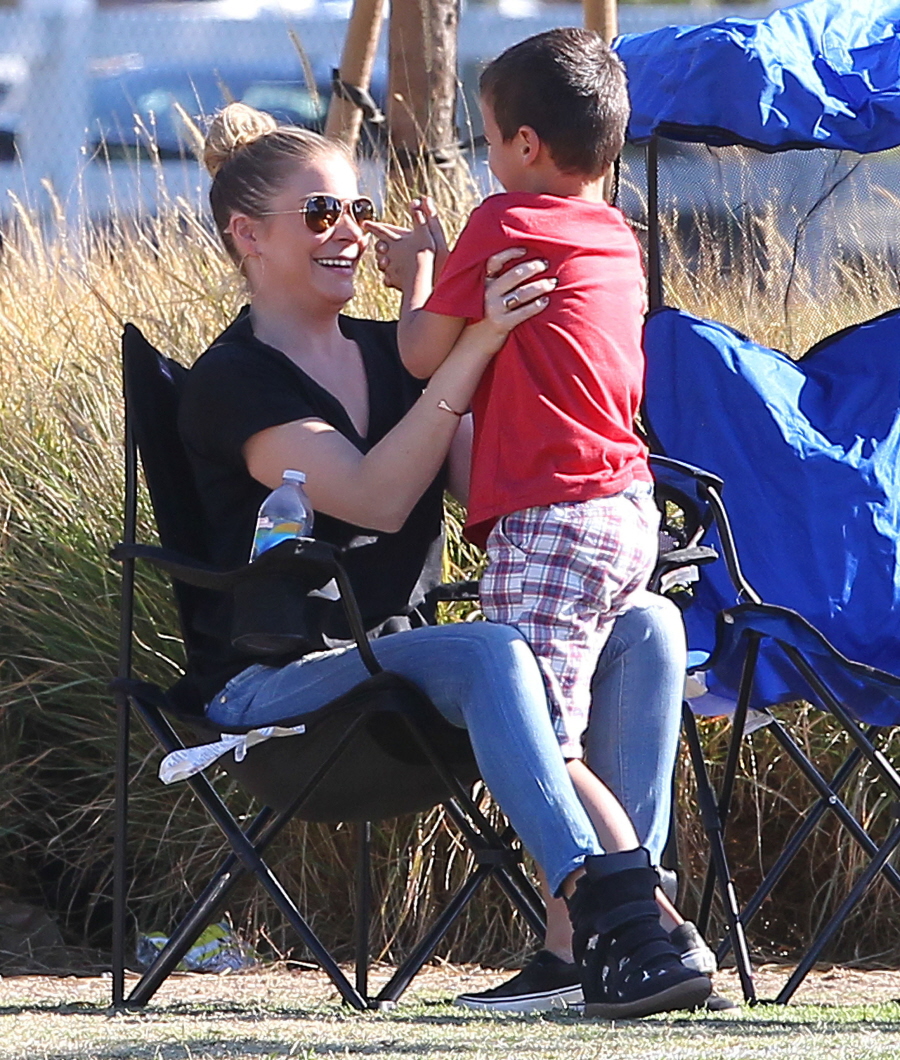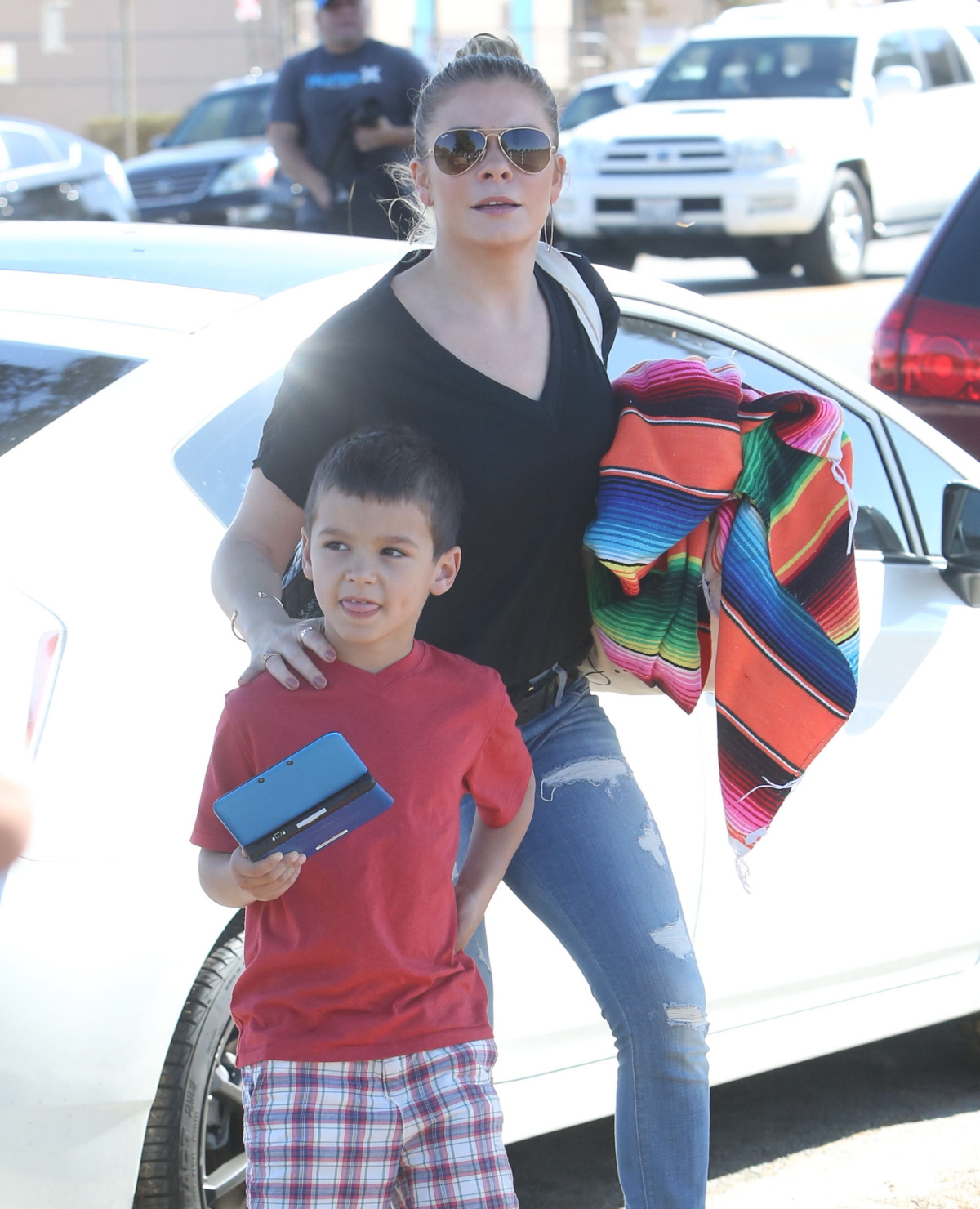 Photos courtesy of Fame/Flynet.