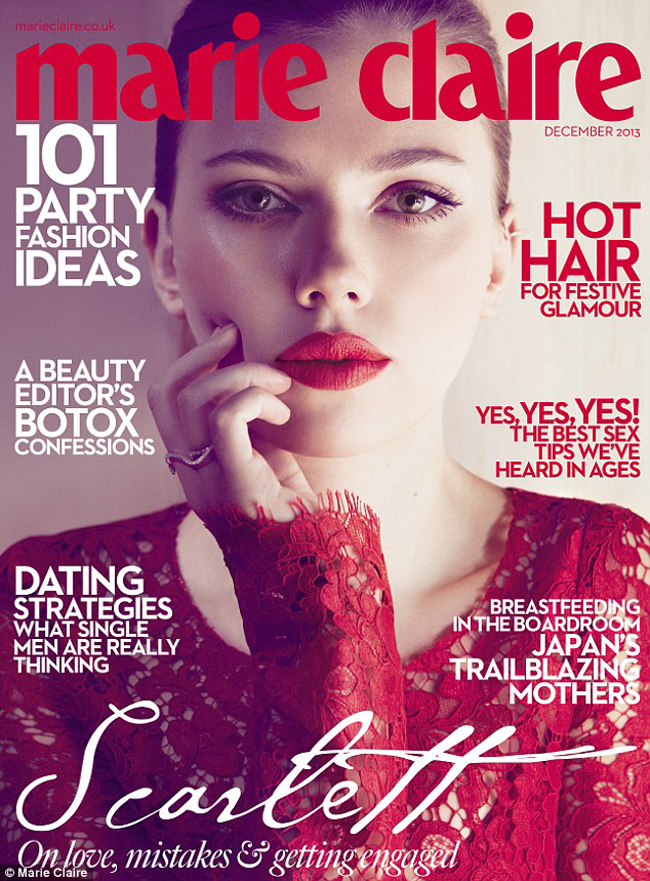 Scarlett Johansson covers the December issue of Marie Claire UK to promote the international release of Don Jon. The interview (of course) focuses primarily on ScarJo's thoughts on pr0n. She also fangirls Marty Scorsese while talking about her new Dolce & Gabbana "short film," which I've included at the bottom of this post. Scarlett looks very beautiful in this shoot. It's worth noting that her mouth is not hanging open in any of the photos, which seems to be her default sultry pose in most shoots.
Here's a quick diversion: Scarlett's Black Widow character has made her mark not only in the Avengers movie but also in Iron Man 2 and Captain America: The Winter Soldier. People are starting to wonder whether or not she'll get her own movie in the franchise. Do you know who is speaking out on ScarJo's behalf? Chris Hemsworth. He told E! Online that Marvel needs to make it happen: "I'd live to see a Black Widow movie, I think it will [happen]. It has to. We'll rally for it. We'll get it started." Tom Hiddleston chimed in too: "That would be amazing. Scarlett would really bring the thunder on that." That's really sweet of these guys to go there for Scarlett. I think fans would turn out for a Black Widow movie, and she needs to be more than a sidekick to the sausage fest.
Now here are the aforementioned Marie Claire excerpts:
On the big P: "I think pr0n, like anything else, can be enjoyed. It can be productive for both men and women."

Everything in moderation: "If I found out my boyfriend watched that much pr0n I would be totally flabbergasted, for sure."

Working with Martin Scorsese for D&G: "I had these moments where I'd be on set and and I'd hear him call across the street [here she shifts into an excellent imitation of Scorsese's charmingly halting conversational style], "Scarlett, can you do another one that's a little more intimate?" I was like, "Holy sh-t. It's Martin Scorsese!'"
[From Marie Claire UK]
Meh, I'm so tired of hearing about pr0n. Don Jon was an adorable and funny movie, but enough already. It is funny that Scarlett seemed intimidated by Scorsese. I wonder if she wants to count Marty's skin tags like she does for Woody Allen.
Here's that D&G "short film. It's a minute long and co-stars Matthew McConaughey, whom I am aware of as the killer of all conversation on this site. People need to give Matty some love. He's cheesy, but he's amazing.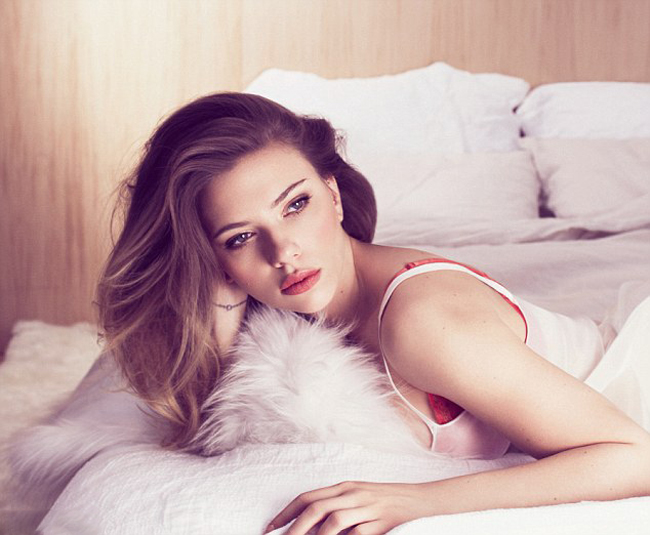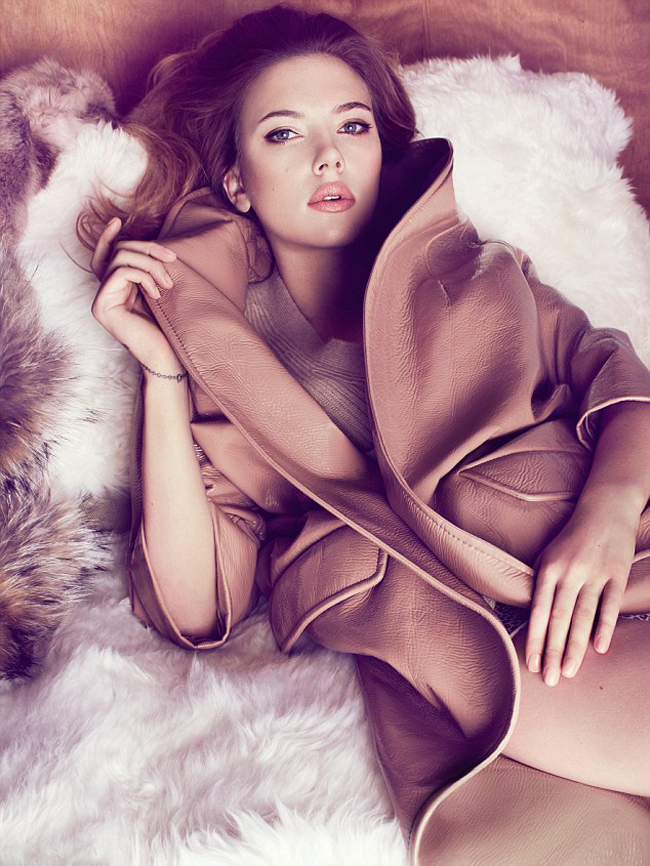 Photos courtesy of Marie Claire UK