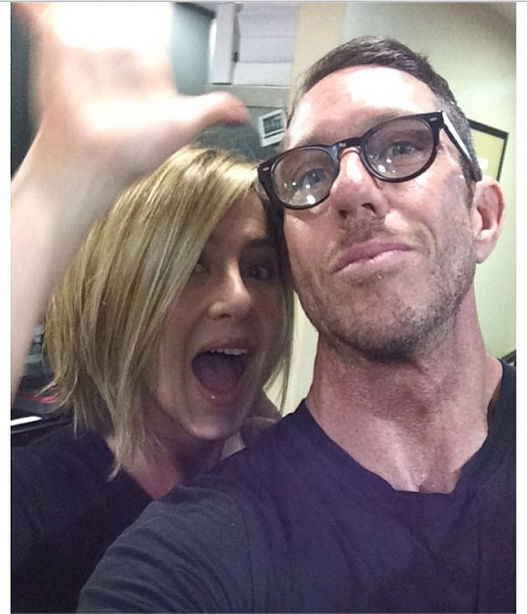 Last week we heard the sorrowful tale of how Jennifer Aniston had chopped off her golden locks, thus losing her magical powers. She's like the Samson of TV actresses! While it would have been news no matter what (Aniston's hair is always news, believe it or not), what I found particularly interesting is WHY she needed to cut her hair. Apparently, Jennifer was trying an experimental and very dangerous "Brazilian" chemical treatment involving formaldehyde and keratin to chemically straighten your hair, giving you that oh-so desirable 1990s "just flat-ironed" look.
While you'd think Aniston would be old enough to know that she should put formaldehyde on her hair (WTF!), it's even more interesting because she's an investor and profit participant in Living Proof, a haircare line that is supposed to be able to manage her hair naturally, without all of the chemical bulls—t. Aniston has been shilling Living Proof for a year, swearing by it up and down. And now it turns out that she felt the need for experimental chemical straighteners? Interesting.
Anyway, Aniston's long-time hair guy and BFF Christopher McMillan posted the header photo to his Instagram with the hashtags: "LOVE! "#JenniferAniston #bobhaircut #LivingProofInc #Flex #PerfectHairDay". Well, that answers one question I had: whether this CODE RED HAIR DISASTER would ruin Aniston's longest-standing relationship with a man. It hasn't. Us Weekly even ran a story yesterday about Jennifer's color treatment and how Chris is still putting the "finishing touches" on her look. But let me ask you something ladies: if your BFF hair guy ruined your hair with chemicals to the point where you had to chop nearly everything off, would that guy still be your friend?
Interestingly enough, just before Jennifer's chemical disaster, she got her ear cartilage pierced with her new BFF Gucci Westman. Gucci posted this photo on her Instagram: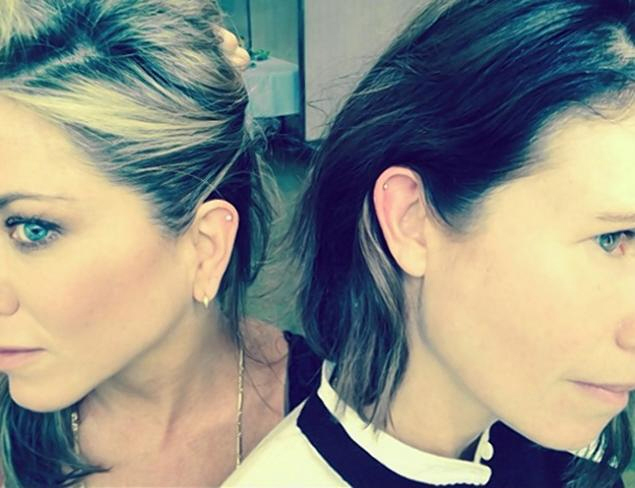 Photos courtesy of Instagram, WENN.