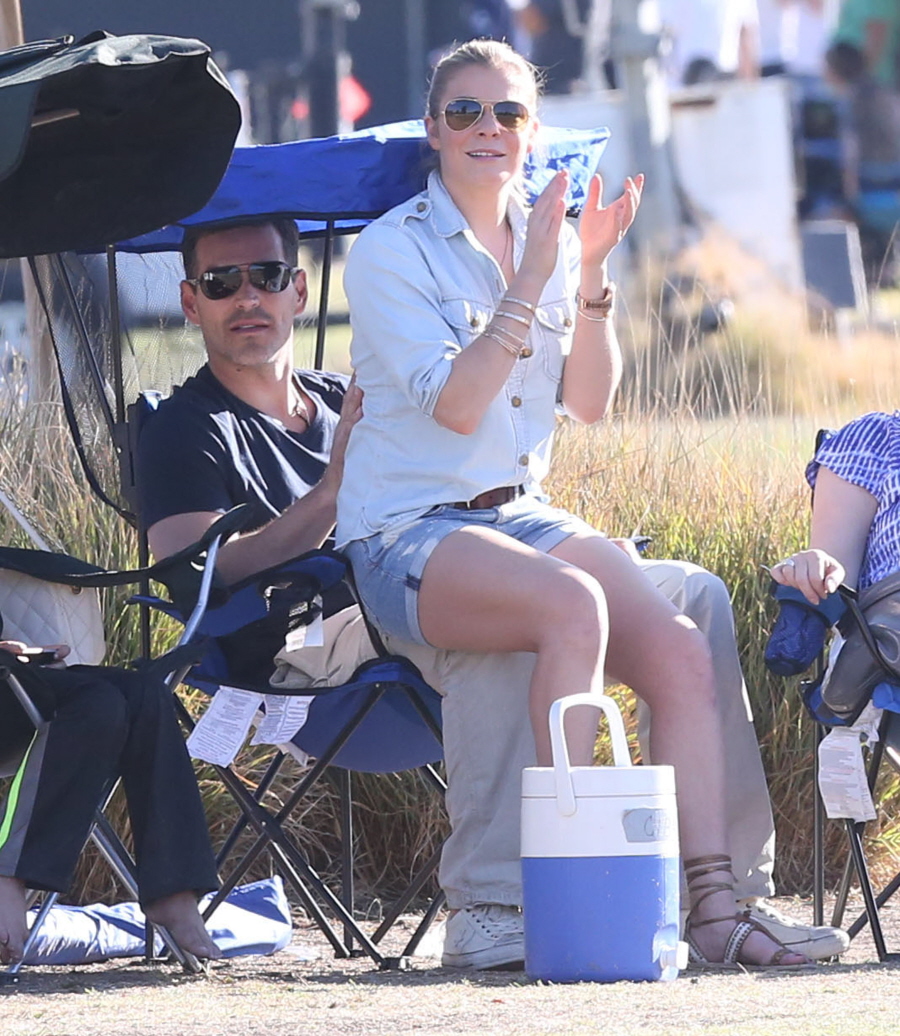 Here are some photos of LeAnn Rimes, Eddie Cibrian and Brandi Glanville all at Mason's soccer game yesterday. I'm kind of getting tired of all of the soccer game photos, but I guess LeAnn is still trying to make it interesting for the casual observer by switching up her poses and such. For yesterday's game, she was not content to merely be overly handsy with step-son. She decided to sit on Eddie's lap (on his knee, actually) as he tried to watch his son's game. Because that is who LeAnn is, people. She will literally block – with her body – a man from watching his son. It always has to be about LeAnn. Eddie cannot pay attention to anything else but LeAnn.
Also, I would imagine that Eddie was physically uncomfortable with LeAnn perching on his leg like that. I'm not saying she's heavy or anything (she's not, at all), but unless you're a tiny little woman, it's going to be very uncomfortable for a man to have all of your weight on just one of his legs. Maybe she's trying to give him a bad knee to slow him down.
Interestingly enough, a fist fight broke out at the soccer game. It did NOT involve Brandi and LeAnn, shockingly. But both women did tweet about it. LeAnn tweeted: "Wow a full on fight between grown men might just go down at a kids soccer game over a bad ref call." Brandi tweeted: "Seriously the grown ass dads are acting like children at soccer yelling and trying to start fights."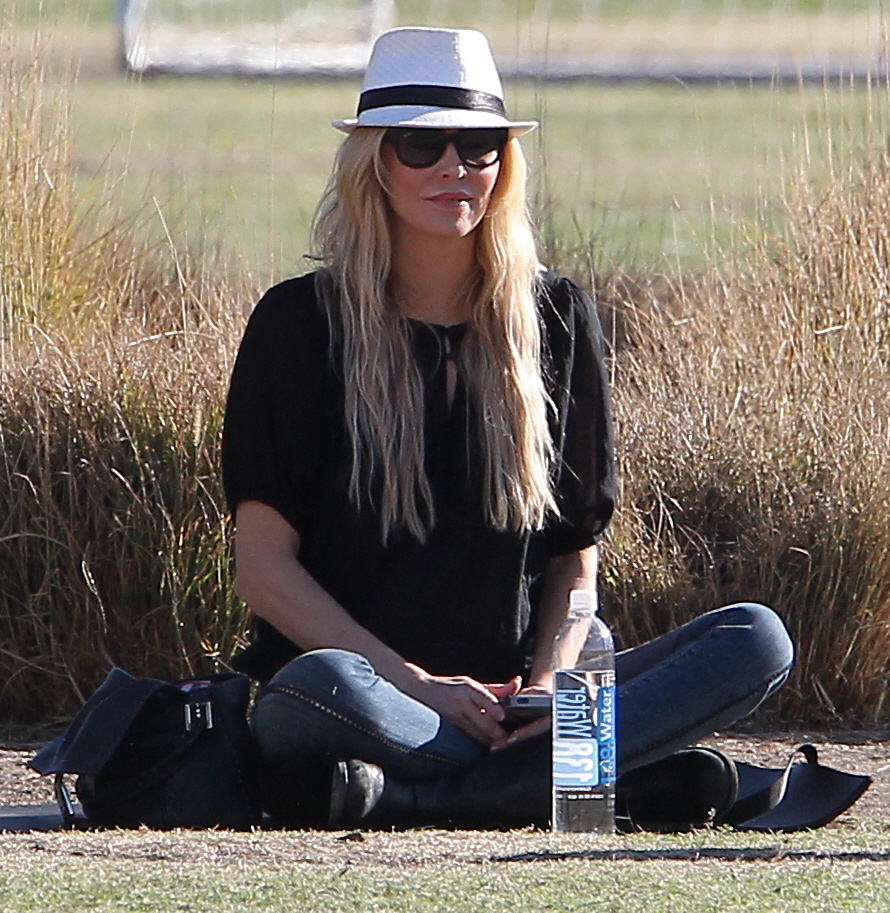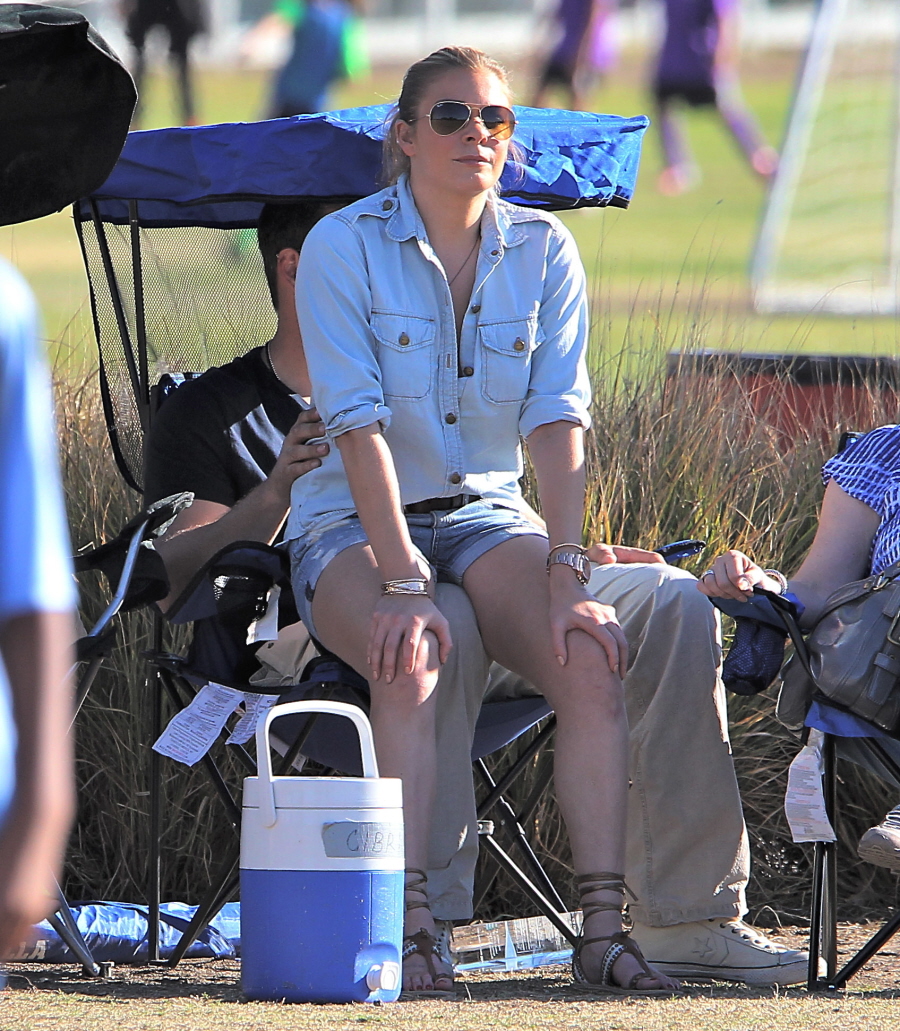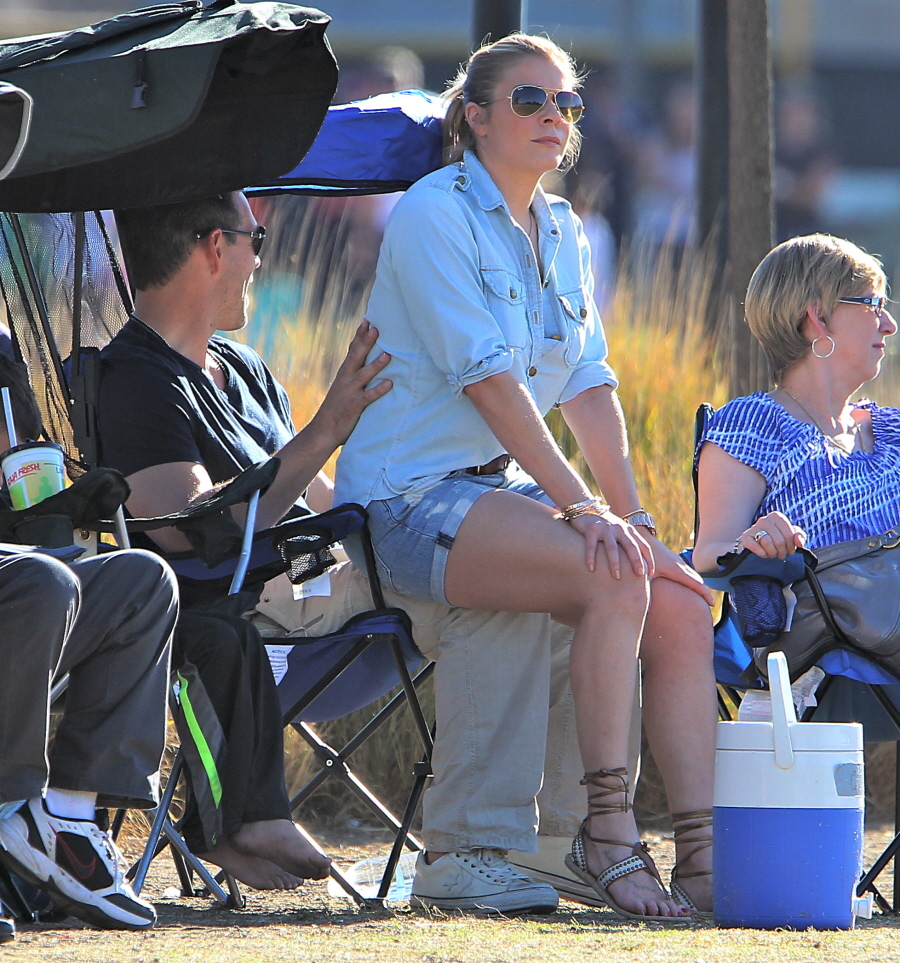 Photos courtesy of Fame/Flynet, WENN.