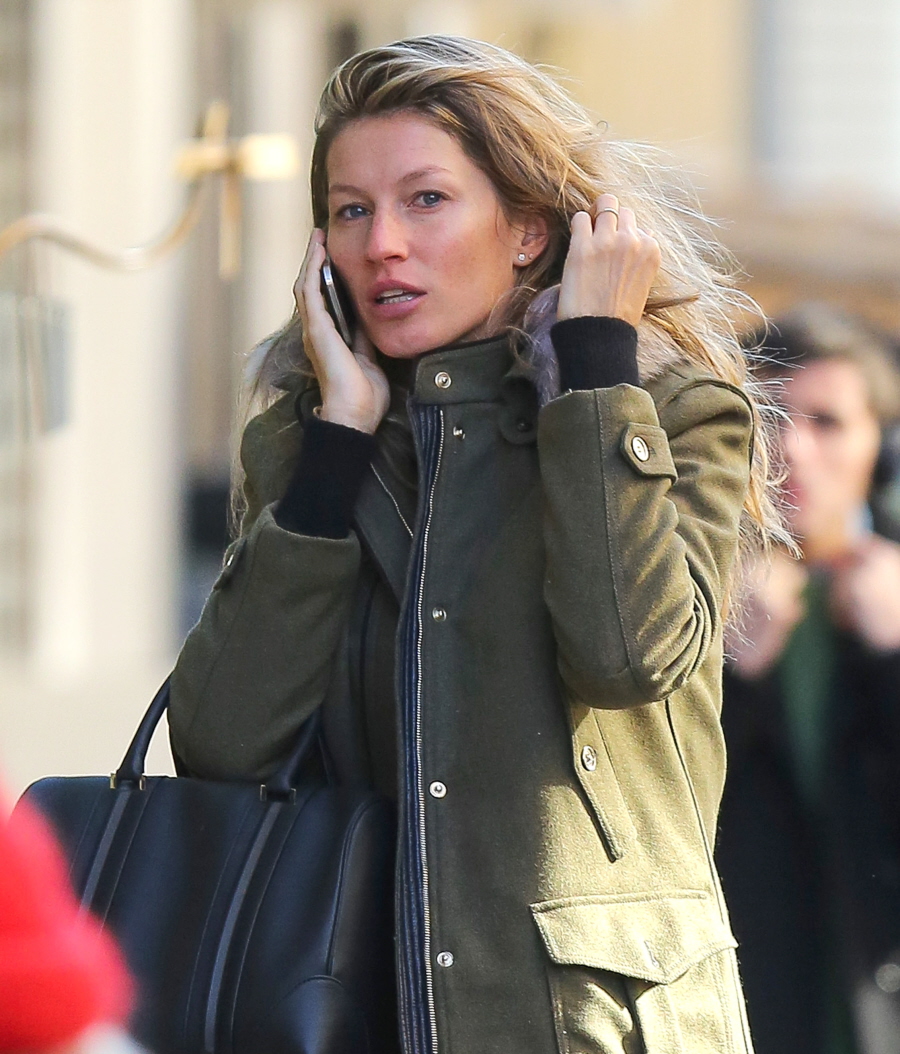 Here are some photos of Gisele Bundchen out and about in New York City yesterday. She and Tom Brady just returned from a vacation – a vacay where Gisele was posting lots of tropical-themed photos, because apparently we all have to take a page from LeAnn Rimes these days.
Anyway, I wanted to talk about these photos because Gisele isn't wearing any makeup that I can see. This isn't the "Hollywood version" of "makeup free" either – most of the time, those "makeup free" looks involve powder, foundation, an eyebrow pencil and more. Gisele looks like she woke up, splashed water on her face, threw on a cute outfit and went to a meeting. I think it's a great look for her. But then I've always thought she was prettier and more striking than most people think. By going without makeup, you can see that no matter what, her skin REALLY holds up. You can also see that she benefits regularly from fake eyelashes too.
I take this kind of thing personally – I'm the one on Celebitchy that rarely-to-never wears makeup. I used to be a wear-makeup-every-day kind of girl, but that girl is long gone. I just stopped wearing it at some point and I've never looked back. CB always tells me that I have the coloring to go without makeup, so maybe that's it –Gisele and I can go without and you can still see our eyebrows!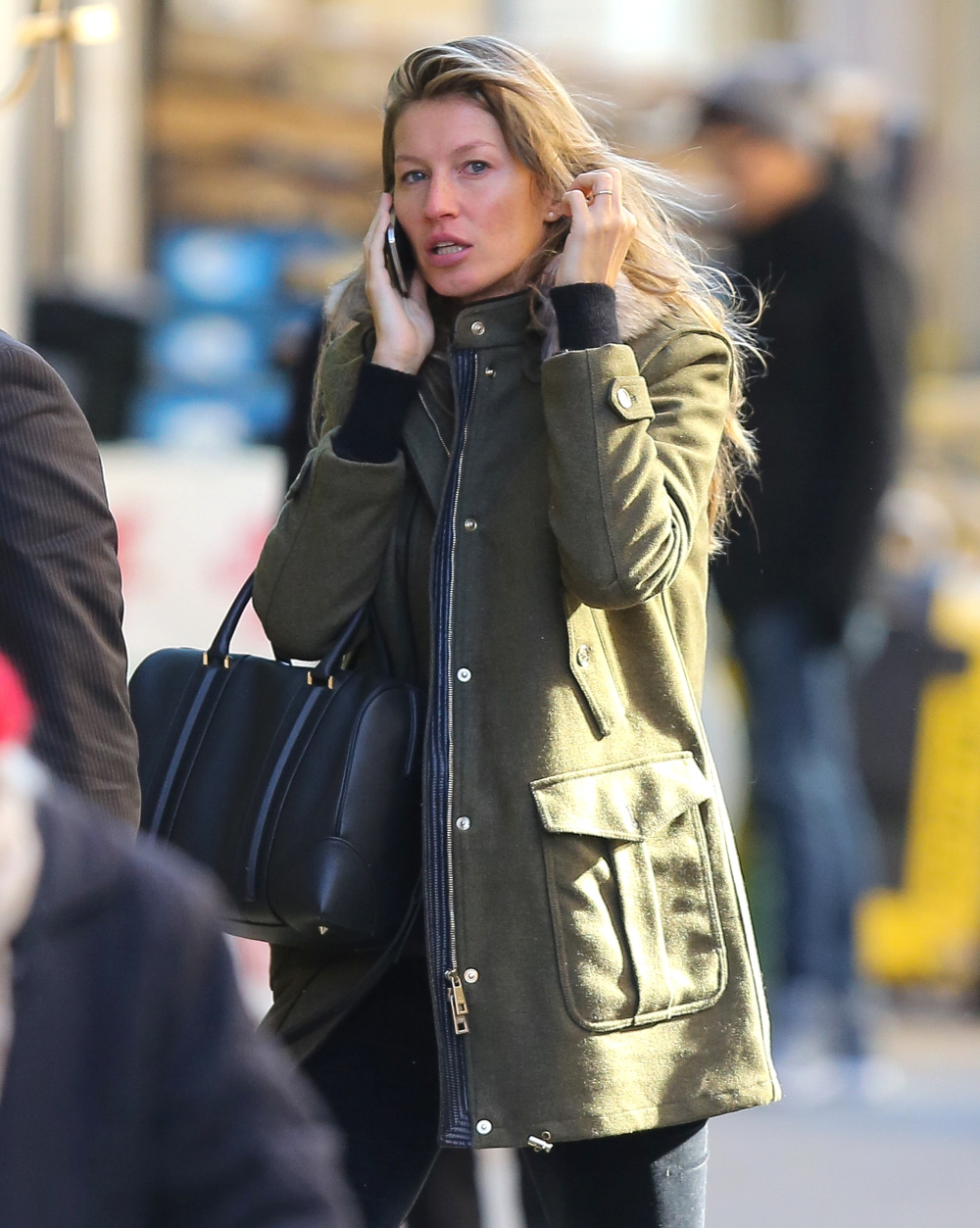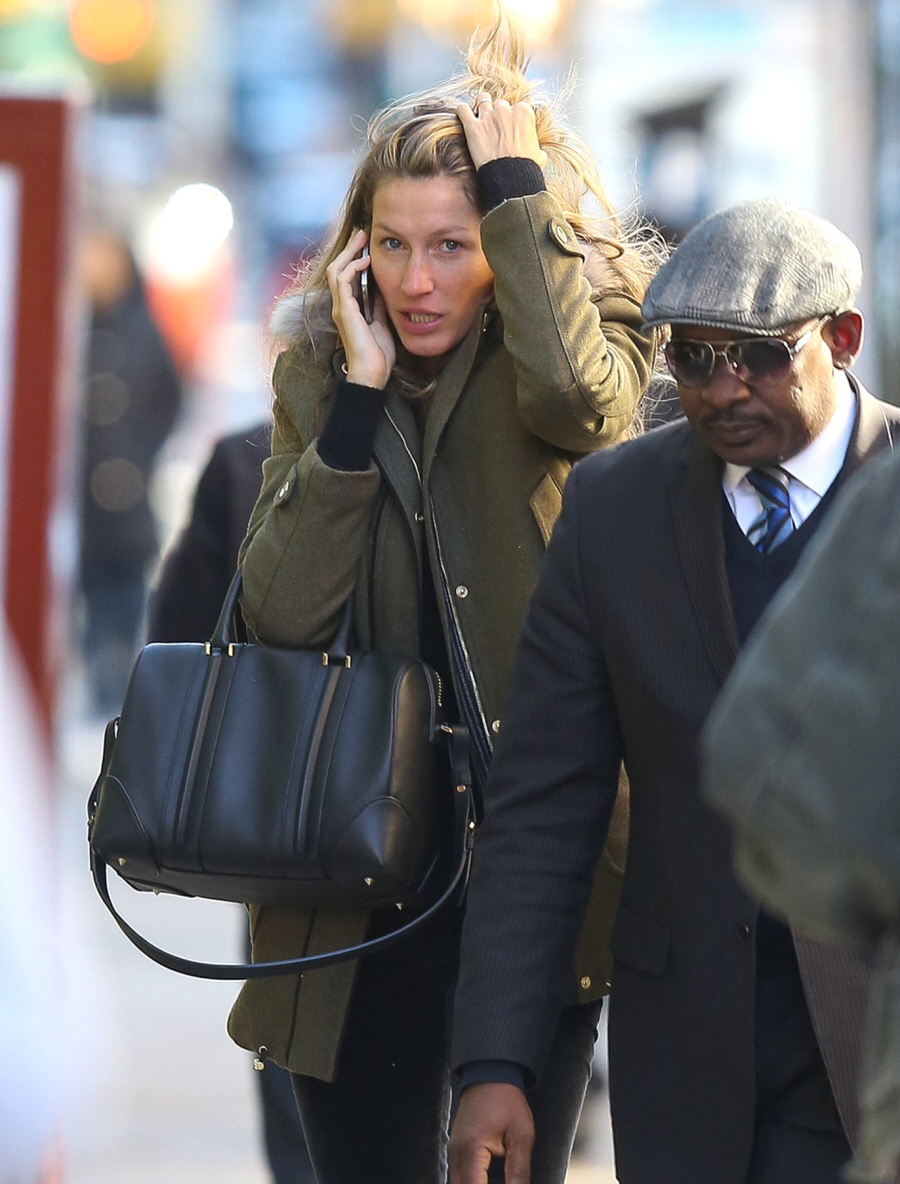 Photos courtesy of Fame/Flynet.