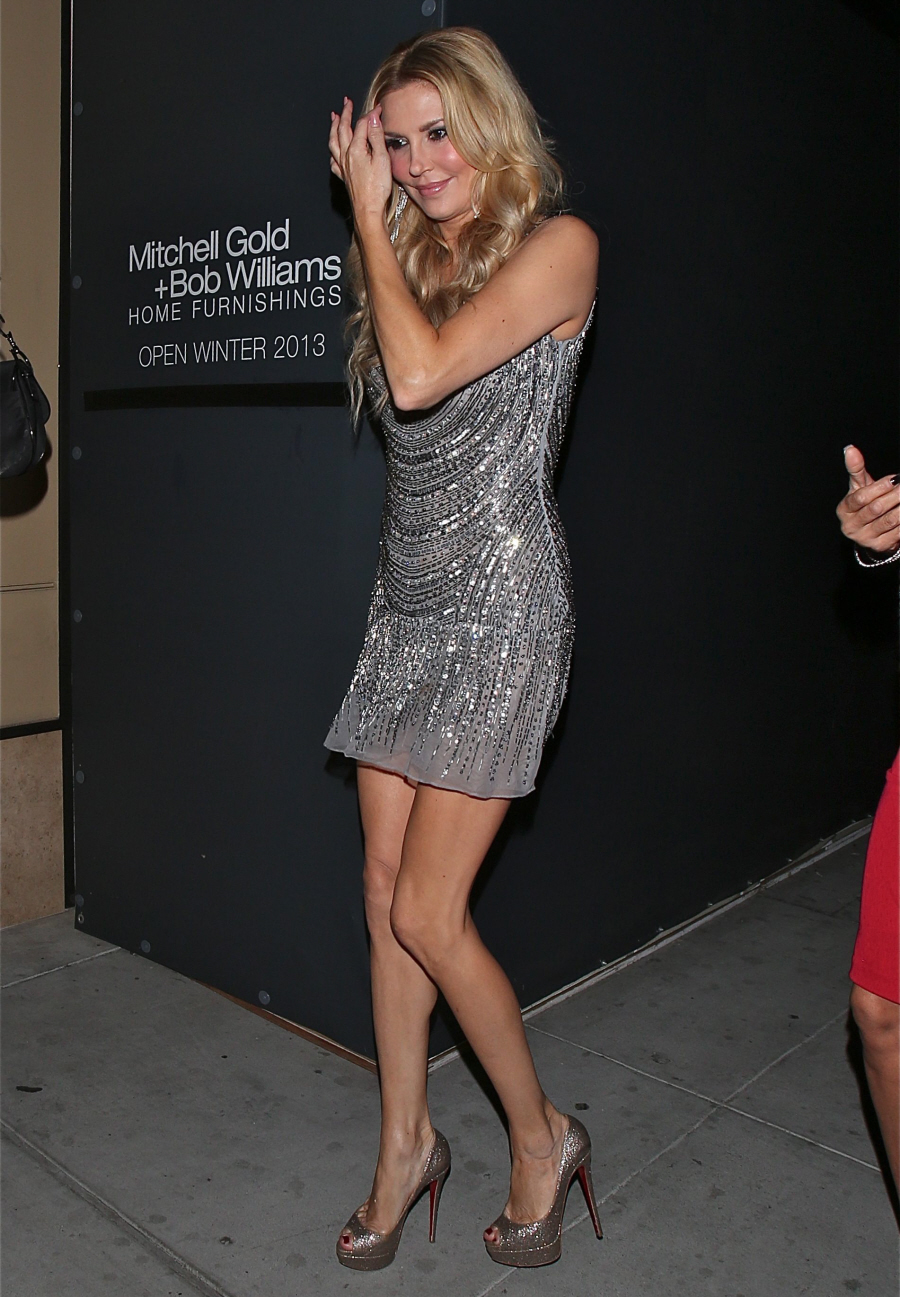 Here are some photos of Brandi Glanville celebrating her birthday over the weekend. Some outlets say she was so wasted, she had to be carried out of the club. While she did look drunk, we've definitely seen worse from here. Last week we discussed whether or not Brandi Glanville was completely or only partially off-side for saying, in the middle of Watch What Happens Live, that Yolanda Foster's husband Mohamed Hadid told her that Joanna Krupa's "p-ssy smelled". Brandi claimed that Joanna had an affair with Mohamed when he was married to Yolanda, and apparently Yolanda and Brandi are tight so Brandi was ratcheting up the girl drama and taking sides.
As you can imagine, this was like igniting a bomb in the middle of the Real Housewife franchises. Alliances were made and broken, battle lines were drawn, statements were issued and tweets were sent. I won't bore you with all of the petty little details (because one, I don't care and two, I still don't know who most of these people are), but I thought there was one notable reaction: late last week, Joanna Krupa was sauntering around the pap stroll wearing a "TEAM RIMES" t-shirt – go here to see the photo. For Brandi's part, she is now resolved to keep her mouth shut. Right after she explains exactly why she thinks that Joanna bangs married men and has a stank biscuit.
In what she says will be her last time commenting on the topic, Brandi Glanville sheds light on the backstory behind her feud with Joanna Krupa, which culminated in her jaw-dropping revelation that she heard the Polish model's "p***y smelled" from an ex-lover.

Glanville, in a new Bravo blog, said she's not personally acquainted with any of Krupa's Real Housewives Of Miami castmates (except Lea Black). While she doesn't mention Krupa specifically by name in the piece, it comes after her Watch What Happens Live revelation that Krupa was allegedly one in the parade of women who slept with Yolanda Foster's ex-husband Mohamed Hadid while they were married.

"Given my own personal past, I am extremely sensitive to all things infidelity, and will always stand tall and have a friend's back," Glanville said, later clarifying that she left ex Eddie Cibrian "because of his excessive cheating."

She added more backstory, recalling that she and Foster were at a Bravo party when Krupa "started to walk up to me and when she saw Yolanda, turned, and ran the other way," something she said both she and Foster considered "very telling."

Glanville said when questioned about the Krupa awkwardness by a Miami cast member, she said, "I don't want to be friends with a woman that sleeps with married men" and motioned towards Yolanda. She said later in the evening, when she heard "Yolanda's ex joke with Lisa [Vanderpump] and I about the odor situation, [she] assumed it all to be true," adding she doesn't "expect Lisa to back me up on this because of our current rift and her closeness with Yo's ex — but it is the truth."

(Hadid, via Twitter, denied ever making such a remark to Glanville — who he called "a scum and a foul mouth" — labeling her comments "pure lies.")

Glanville acknowledged that the situation is not her "business to be involved with," but she was "just trying to be a loyal friend."

"Anyhow, Yolanda has asked me as of now to no longer comment on this subject and I will respect her wishes because she is trying to stay focused on getting her health back on track. So as of now if you ask me anything about this subject as (yes even you Andy Cohen) I will decline to answer."
Interesting. I guess I believe Brandi? But it was still massively indiscreet, truthful or not, and it was not her place to say anything. I guess I also believe that even if Joanna Krupa banged Yolanda's husband, Joanna Krupa wasn't the reason the Yolanda and Mohamed's marriage failed – from what I'm gleaning from all of these stories, he was a massive cheater overall. Whatever – as much as Brandi wants to play the wise truth-teller, she's really just a drama-queen gossip. Like most of us.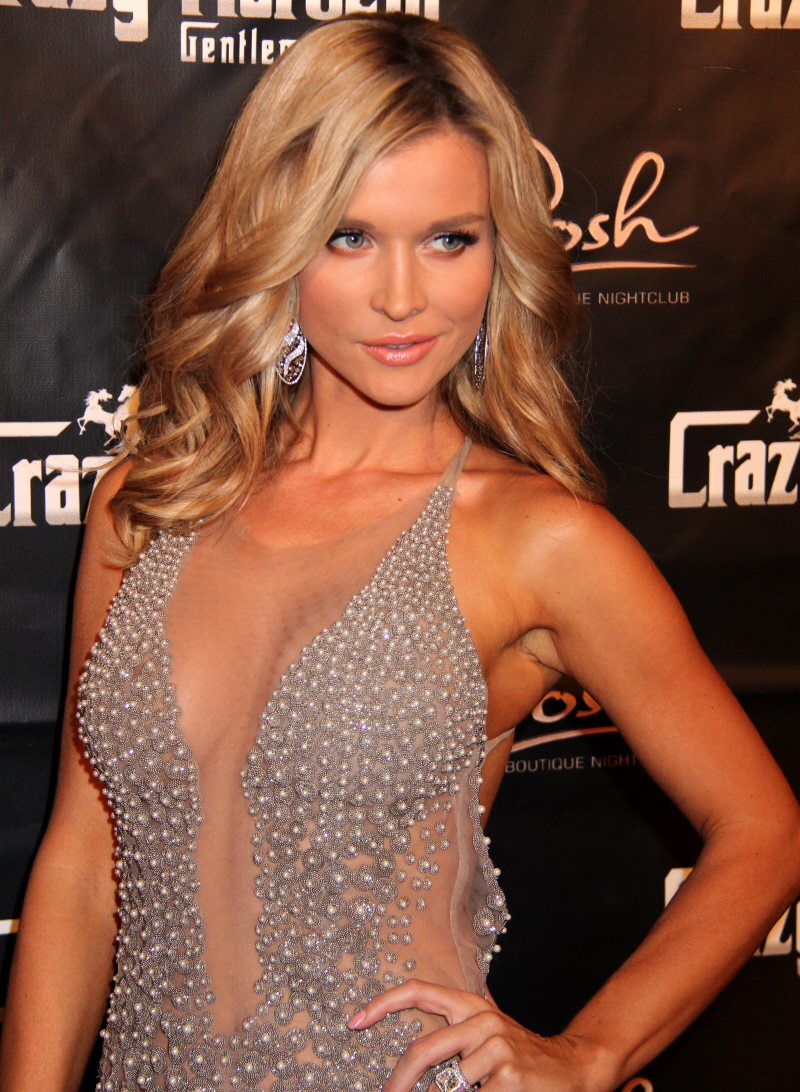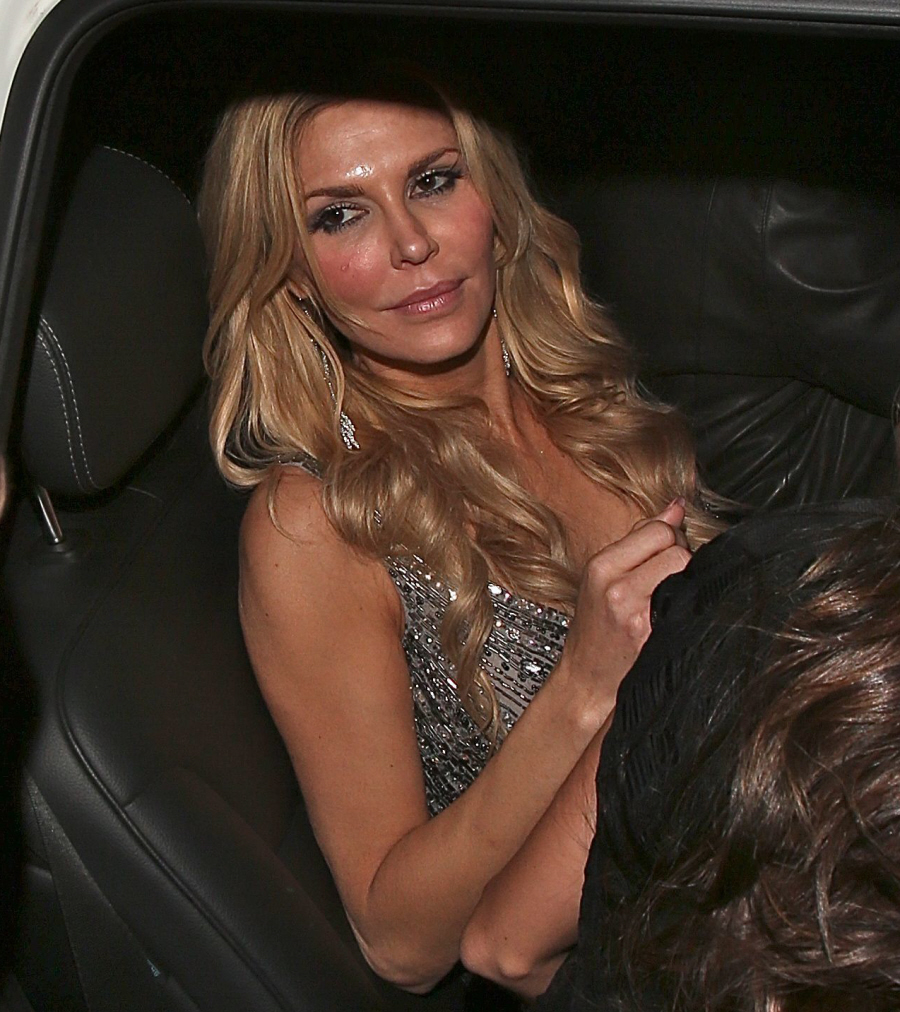 Photos courtesy of WENN.