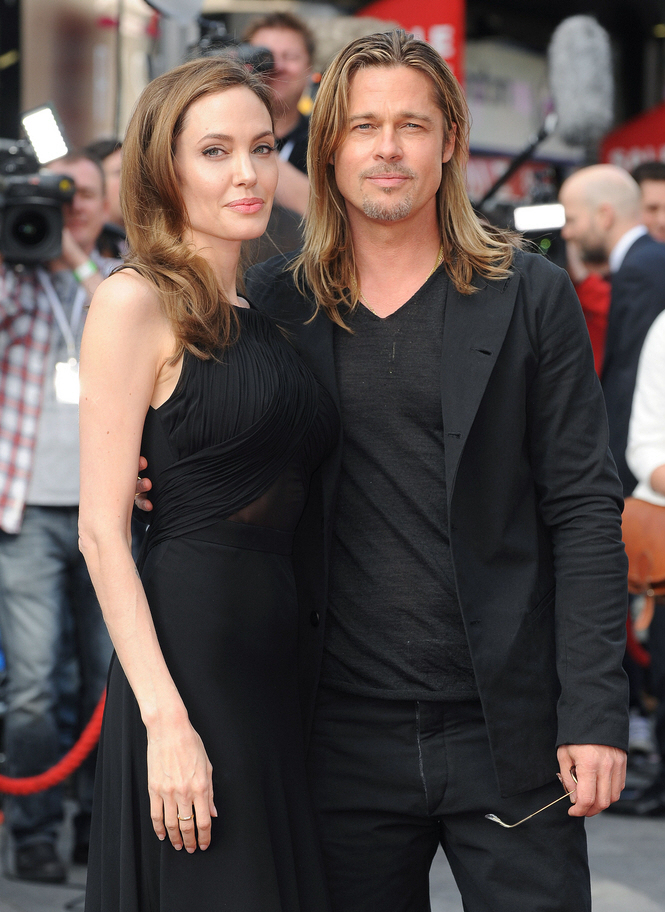 Earlier this year, Angelina Jolie and Brad Pitt announced a seemingly small side project (and I suspect it was more Brad than Angelina): a special Chateau Miraval wine described as a "2012 vintage pink rosé". The wine was labeled "Bottled by Jolie-Pitt and Perrin." The wine went up for sale and it sold out in FIVE HOURS. Because Brangeloonies are a force to be reckoned with. For what it's worth, all of the fancy wine critics said that rosé was really good. And it seems like the critics were right: the Miraval wine just won a huge international wine award!
Watch out wine world! Brad Pitt and Angelina Jolie just added another award to their growing mantel filled with Oscars, Golden Globes and SAG Awards — only this time, the honor is for wine.

The dynamic duo's Chateau Miraval Rosé 2012 was ranked number 84 among Wine Spectator's Top 100 Wines of the Year, making it the "best Rosé in the world," according to a new press release. Back in March when the wine was first released, all 6,000 bottles sold out within five hours.

Although Jolie, 38, and fiance Pitt, 49, may have helped boost sales with their celebrity, wine experts seem to agree that the Hollywood super-couple can toast to their good taste. Wine Spectator Managing Editor Kim Marcus called the rosé "Refined and elegant, offering pure and concentrated flavors of dried red berry, tangerine and melon. The focused finish features flint and spice notes, with a hint of cream."

In 2012, the Jolie-Pitts partnered with the Perrin family, a fifth-generation winemaking brood located in France's Provence region, to develop their own rosé wine under the Jolie-Pitt & Perrin brand. The wine was created in Château Miraval, the couple's 35-bedroom estate with adjoining 1,200-acre vineyard, which they purchased in 2012 for $60 million. The couple had vacationed at the stunning spot since 2008 with their six children, and Pitt proposed to his longtime love on the property in early 2012.

Perrin general manager Marc Perrin, who has worked closely with the couple to produce the wine, told Unfiltered Magazine in February, "[Brad and Angelina] are involved. He is very interested in wine — he knows his wine very well… it is fantastic."

This week has been a big one for the Jolie-Pitt clan. The couple and their 13-year-old son Maddox attended the 4th Annual Governors Ball in Hollywood on Saturday, Nov. 16. A tearful, radiant Jolie, who was honored at the event with the Jean Hersholt Humanitarian Award for her work as a UN Special Envoy, said before a room packed of philanthropic-minded celebrities, "I will do the best I can with this life, to be of use."
I wonder what Angelina did for the wine? I mean, was she there, tasting samples? Perhaps. But I do think this is probably more of a side project for Brad, and good for him. It's a cool little side project, especially given that they own that huge vineyard and they might as well make some wine. I wouldn't mind a glass of the rosé.
So, how much do you love that everything is coming up Brangeloonie these days? Angelina picks up an Oscar for her humanitarian work, Brad's on track to pick up his first Oscar for producing 12 Years a Slave, and now the international wine-loving community is all, "Damn, they make a good wine too."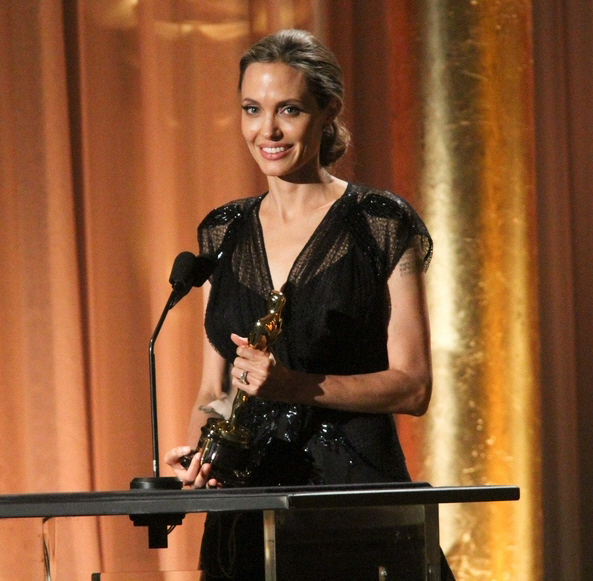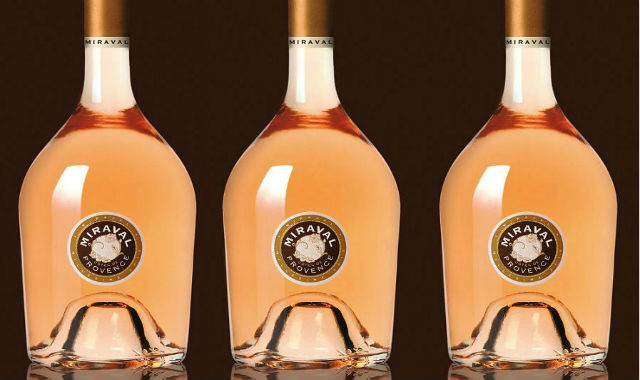 Photos courtesy of PR Photos.