My Spidey Sense is tingling about Jennifer Aniston and Justin Theroux. I'm not saying that they're about to break up any moment or anything, but I do think something fishy is happening between them and I think it's suspicious that JustJen hasn't trotted out some candid photo-op to "prove" that everything is okay. That being said, this In Touch Weekly cover is a bit unfair, although I did chuckle at "Why Jen Can't Stop Driving Her Men Away". It reminds me of that Taylor Swift meme, "Maybe I'm the Problem".
Anyway, In Touch Weekly's cover story regurgitates many of the same suspicions/rumors/conspiracies that we've been discussing for months. JustJen's wedding is being delayed indefinitely. Jennifer didn't go to Susan Downey's birthday party and Justin did. Jennifer cut off her hair and got her ear cartilage pierced. In essence, DOOM.
Jennifer Aniston may not be getting her happily ever after anytime soon. The 44-year-old actress is currently living in Bel Air, while Justin Theroux is busy working in NYC — and the distance is reportedly taking a major toll on their relationship.

After a string of failed relationships, Jen's dreams of finally finding her happily ever after are slipping away. Multiple insiders reveal that work, distance and insecurity have driven [Aniston] and [Theroux] apart in recent months and that their wedding is on hold as their relationship grinds to a halt.

"They've hit a rough patch," says one friend. "Right now, there are no wedding plans, no baby plans — nothing."

"Jen always used to be the one who was working nonstop on films while Justin was writing and producing," a friend of the couple told In Touch magazine. "But now that he's both filming and producing, their dynamic has changed. It's not Justin's fault — he wants to work more again. But it's caused them to drive apart and spend much less time together."

However, while they're apart, Jen has been reportedly doubting their relationship, texting and calling him non-stop to check up.

"They haven't been spending much time together at all," a friend said. "All this distance could tear them apart for good."

Justin, 42, is "dragging his feet" when it comes to wedding and baby plans, the source claims.

Jen's friends aren't very surprised by the sad news, although Jen has been really trying to make the relationship work.

"She's usually with guys for two years at the most before they break up. It's her pattern: She moves really fast, falls hard and then things fall apart," a friend told the mag.

Jen, whose famously had a string of relationships that unfortunately haven't worked, really thought Justin was the one.

"She wants to make the relationship work, but she knows there's only so much she can do," the friend said. "Don't be surprised if things end sooner rather than later."
For what it's worth, a "source close to the situation" tells Gossip Cop that this is story is "completely not true." That source is probably the same one who gave E! News a bunch of cloying details about Justin and Jennifer's dinner date last week which ended with this frantic-sounding quote: "They are so in love and he is so good for her!"
I used to believe Justin was in it to win it – that he liked being with a big-name celebrity woman with her own extensive wealth. That seemed to work out well for both of them – Jennifer got to spoil her man with spa treatments and Justin got shiny new suits and toys and lots of expensive vacations. But… it does feel like after two and a half years of that, he's sort of getting bored with their life together. Still, Jennifer and her publicist just bought him a place on People Mag's Sexiest Men list for the second time! That's something, right? RIGHT?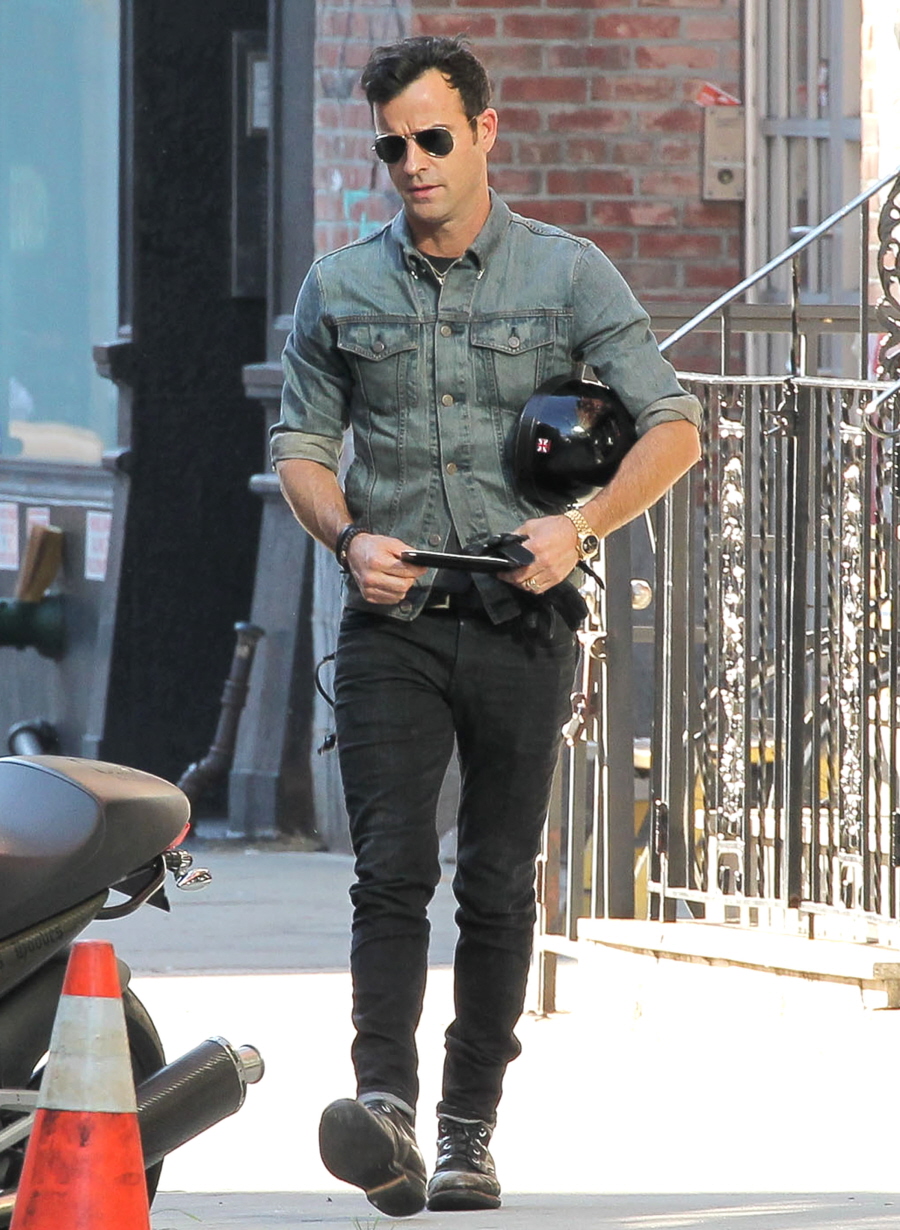 Photos courtesy of Fame/Flynet.