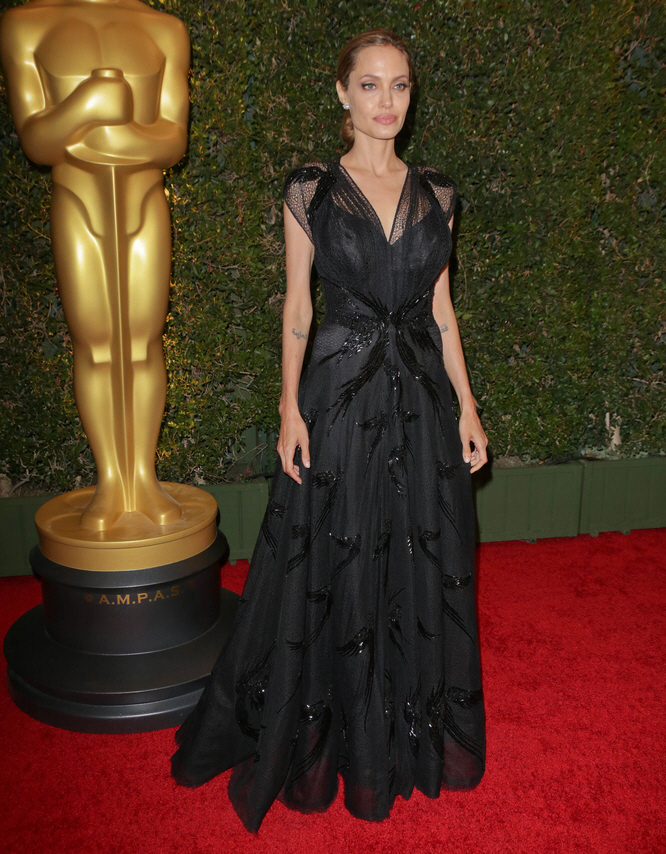 This week's Star Mag has an interesting story about Angelina Jolie that I dismissed at first. They claim that Angelina is "feuding" with Sandra Bullock because Sandra "stole" the lead role in Gravity. Let's say that Sandra "homewrecked" the role, maybe? From what I remember of the preproduction of Gravity, director Alfonso Cuarón really, really wanted Angelina for the lead role. The studio really wanted her too, because if they were going to spend tens of millions of dollars on a high-concept space movie with a woman in the lead role, they wanted a big name actress and Angelina was on the top of everyone's list. Back then, it was widely reported that Angelina turned down the role multiple times, with multiple 8-figure salaries attached.
Eventually, the studio and Cuaron gave up on Jolie and they hired Sandra. Sandra is getting widespread critical praise for the role, the movie has made lots of money and Sandy might even get an Oscar nom. So, in retrospect, this was a bad career move for Angelina – she probably should have taken the part and the huge paycheck and the gamble still would have paid off. Maybe. I don't believe Angelina is pissed at Sandra – why would she be? But I do wonder if Angelina got some crappy career advice when she was turning down all of those offers. And now I wonder if Angelina thinks her long-time manager wasn't getting it done. Because according to Page Six, Angelina just gave him the boot:
Angelina Jolie fans, rejoice! You will no doubt be seeing more of the lush-lipped actress now that she finally has an agent.

For years, Jolie has relied on her controlling manager, Geyer Kosinski, who blocked her from the Hollywood community and demanded producing credits and fees for himself on most of her projects.

But Kosinski's stock tumbled with "Gravity," when the monster hit moved from Universal to Warner Bros. over money and Jolie was replaced by Sandra Bullock, who will reap a fortune and probably get a Best Actress Oscar nomination.

Now that Jolie has signed with UTA, insiders say Kosinski has been marginalized, but can save face by saying he's still "involved." Said one source, "He gets nothing, unless it's a project he brings to her."
I've heard that Kosinski is very controlling, but for what it's worth, I get the impression that Angelina's default position is to say "no" to everything and she has to be talked into doing many of her most successful projects. I think she didn't want to do Gravity for various reasons and now that it looks like she made such a bad career move, Geyer might be taking the fall? In any case, Angelina does seem to be very wary of being overly "managed". She once signed on to CAA for a few months but she fired them, I suspect because she didn't like their excessive hyper-management.
And the National Enquirer has a bizarre story about Angelina hating Jon Hamm too – you can read it here. The gist is that Angelina is friends with Bryan Batt (Gay Sal from Mad Men) and she hates Hamm because Bryan was pushed out of Mad Men, so Angelina maneuvered Batt into a small role in 12 Years a Slave. The best part of the story? The detail that Angelina and Brad are neighbors with Bryan and his partner down in New Orleans.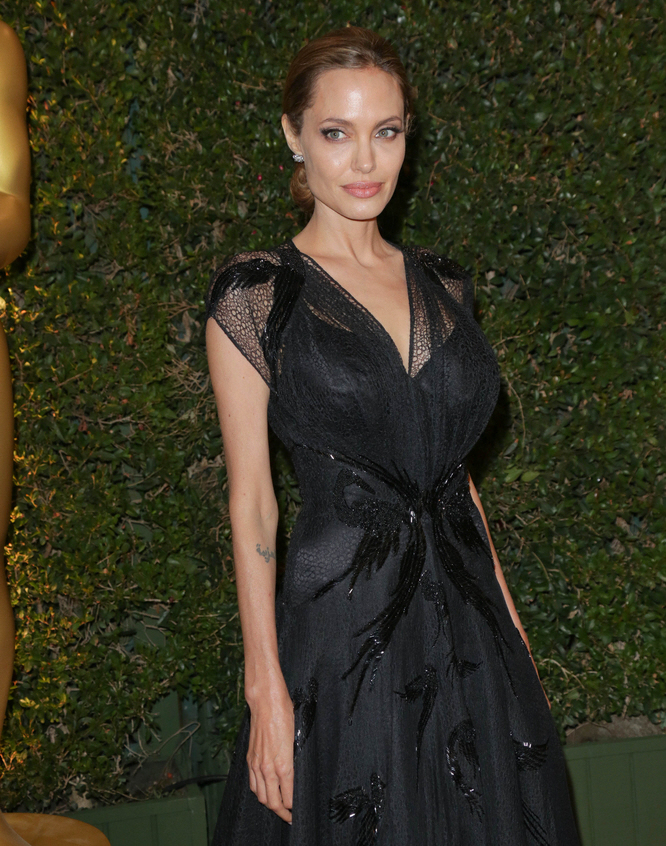 Photos courtesy of PR Photos.