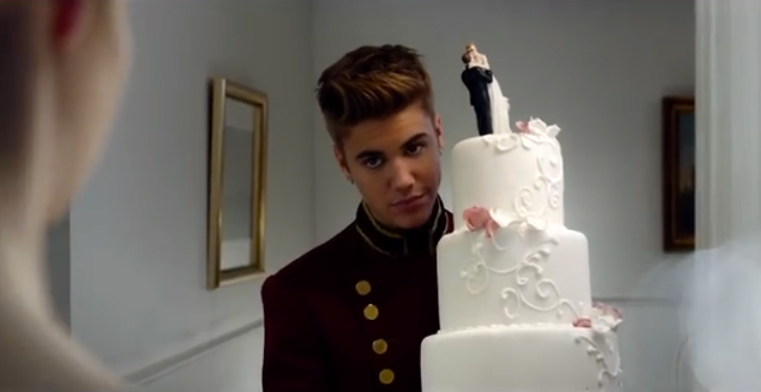 Justin Bieber is still in crisis mode, and his team worked up an ingenius plan to make you forget all about brothel gate. Those plummeting ticket prices will soon be no more. How will the miracles of all miracles happen? The Biebs has filmed a new short film to promote his latest fragrance, The Key. The commercial features several lovely young ladies hitting the sack with the perfume on their hotel nightstands. Before they know it, Bieber is tauntingly knocking on their doors. Of course they are thrilled. They run through hallways and dance on rooftops with Bieber. He delivers wedding cakes to their suites. He feeds them colorful petit fours and crawls in bed with them. It's so dreamy. Set to a gorgeous score, this commercial seeks to recapture the Belieber spirt. Does it work?
Did you catch last last part? You know, the twist. Bieber's newly ripped abs are on display for your viewing pleasure. If you didn't hurl, you must might be captivated. Or not.
I have to admit this marketing tactic may have worked for me when I was a teenager. Mind you, I was the girl who fell for Axl Rose and Sebastian Bach, so you might not want to trust my word on the subject. I try to imagine that my teenage self wouldn't have fallen for Bieber, but this perfume ad is certainly more effective than the famed PR bangs of innocence.
In other Bieber news, his team is finding it difficult to find lodgings for the remnants of their world tour. All reputable hotels in New Zealand made Bieber sign a contract saying he'll behave and not throw wild parties on the premises. "Justin will be thrown out if doesn't follow the rules. They don't care who he is." This could be the very first time anyone has said no to Biebs. Let's see if it sticks.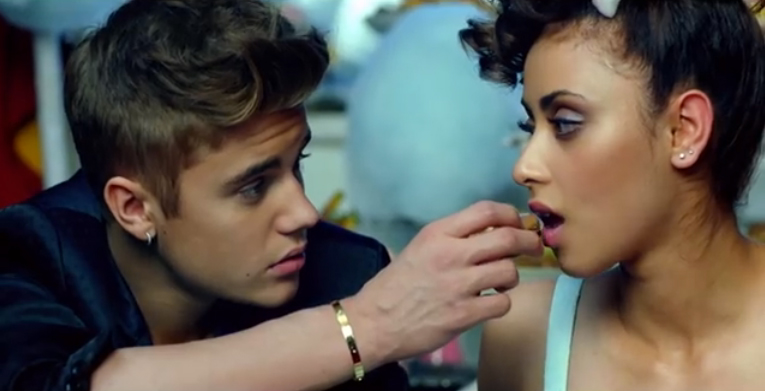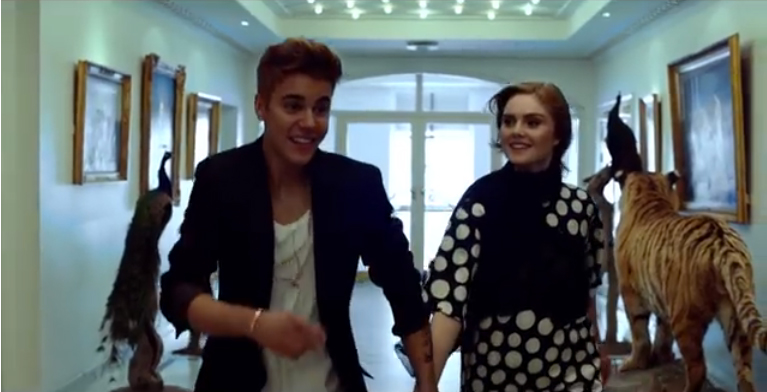 Screencaps courtesy of YouTube