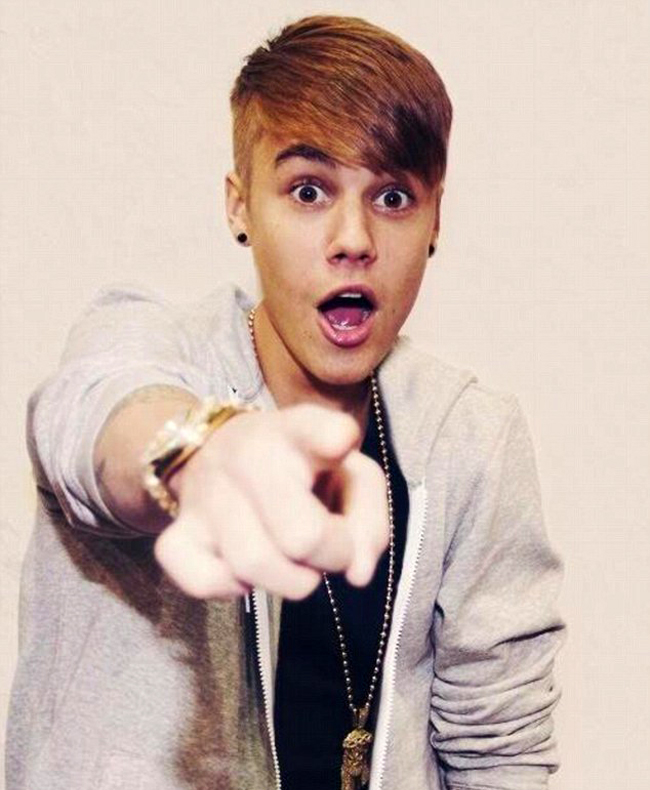 I love a good conspiracy theory as long as it doesn't involve silly allegations of the Illuminati using puppets to take over the world. Here's one for you in the form of Justin Bieber's brand new bangs, which he debuted over the weekend all over Twitter. I sent this photo to Kaiser as an example of her famed "bangs trauma," but she just laughed. Poor Bieber gets no respect. What do you think of these bangs? Honestly, they're not bad considering the subject matter. In case you forgot (and how could you?), this is how Bieber has looked this year until now: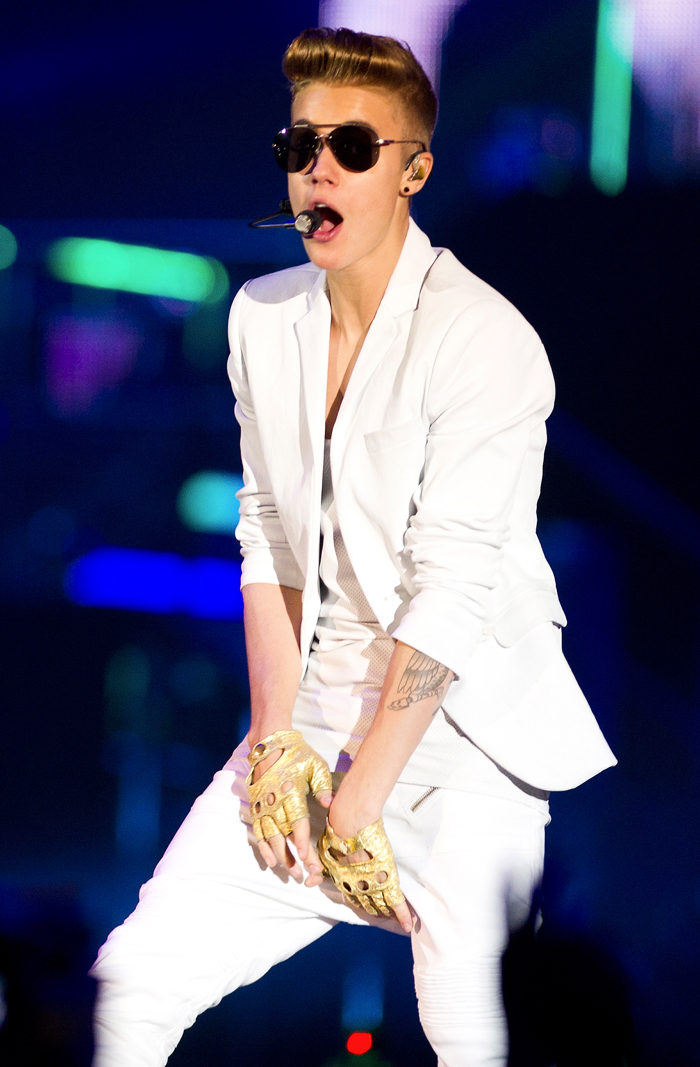 I have a little theory though. These new bangs aren't just a means to an end of using less hair product. Nope. These are PR bangs. These bangs are meant to make you remember a time (not too long ago) when Bieber was a fresh-faced teenager with a floppy fringe. These bangs are meant to make you forget all about how Bieber has taken to abandoning his pet monkey, spitting in people's faces and threatening to kill them, showing up hours late for concerts, and throwing tantrums in nightclubs. Not to mention those embarrassing Sizzurp party sessions after Bieber's recent Grammy shutout. Is it working for you? Because Bieber would kindly like for you to wipe the slate clean just so that he can get back to helping people (it's God's will, yo).
Here's Bieber in 2010 with his original bangs of innocence: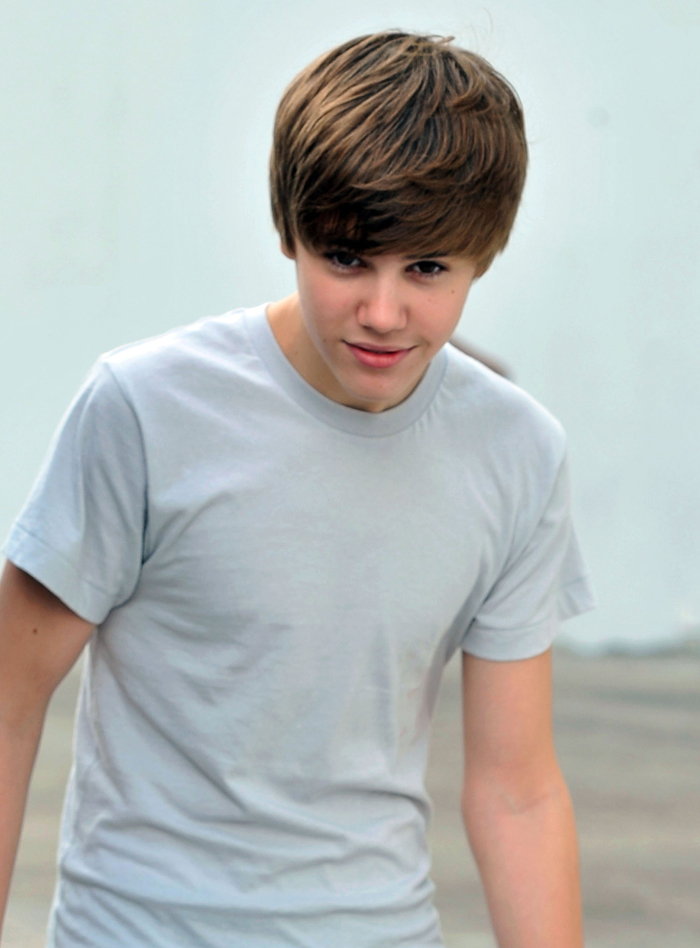 There might also be another ulterior motive for these bangs. According to a new story from Hollywood Life, Justin has been pushing really hard for Selena Gomez to take him back. This story is believable since just a few weeks ago, Justin tried to give Selena a puppy, and she turned Biebs and his gift away. Basically, "she has totally moved on from him" and told Bieber that there's no hope for a reconciliation. I hope she stays strong. She could do so much better.
Just for kicks, here are some more "vintage" photos of Bieber rocking his bangs in 2010. Ahh, yes. The days when he bothered to pull up his pants. I miss those days!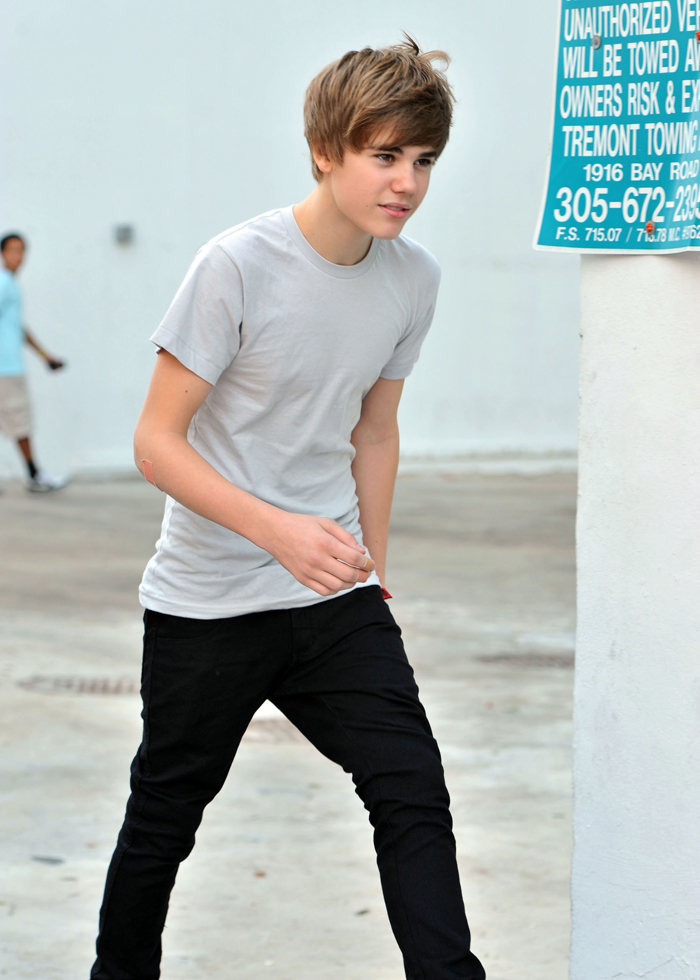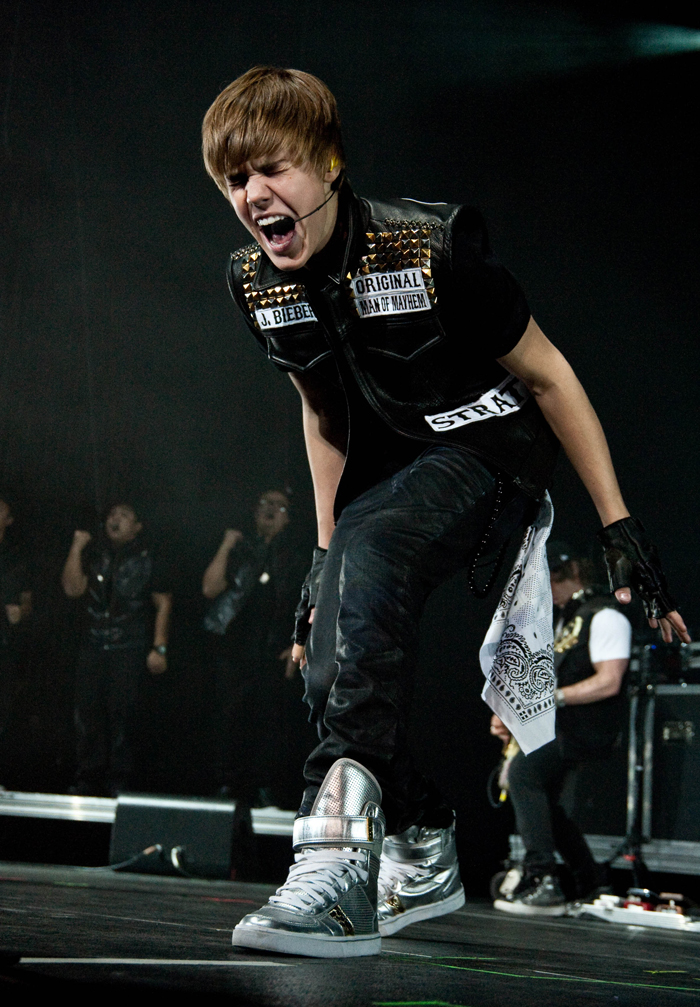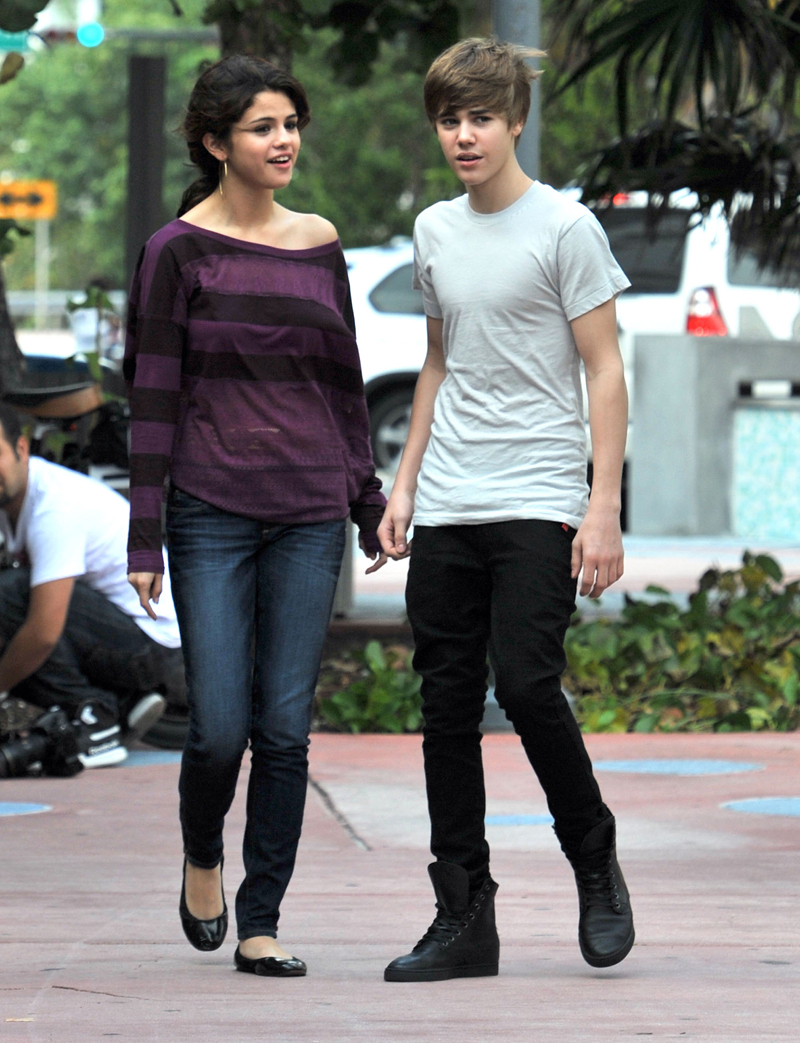 Photos courtesy of Fame/Flynet, Instagram, and WENN