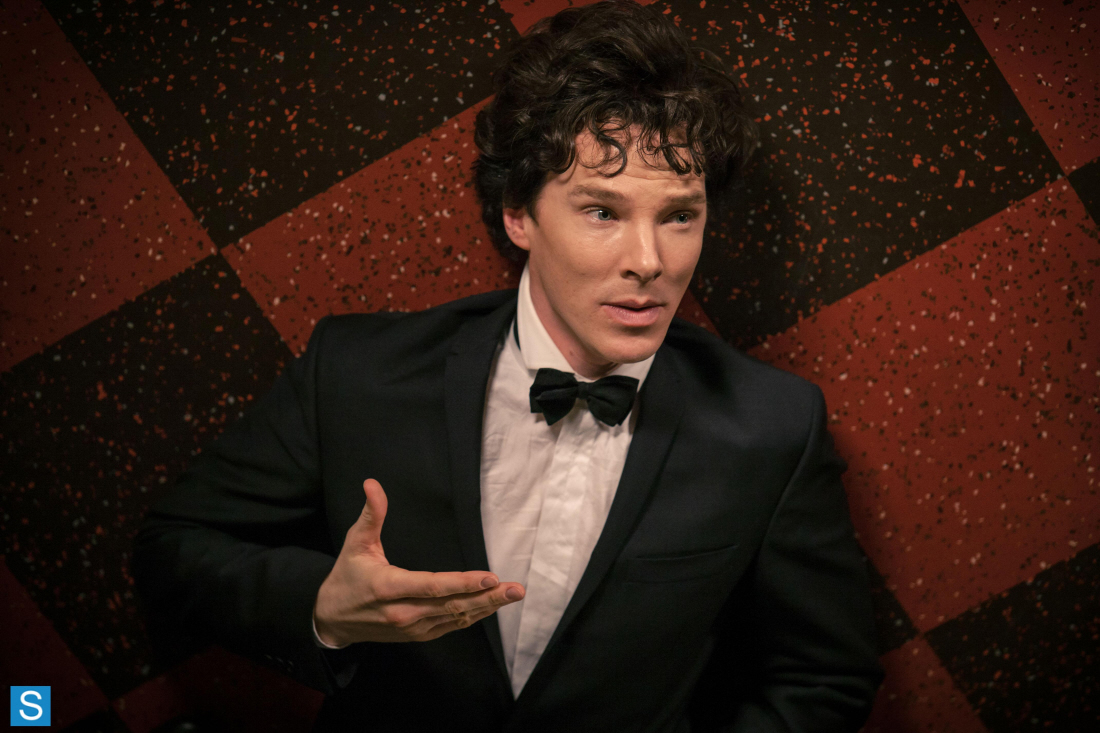 These new Sherlock Season 3 promotional images are going to be the death of me. I especially love the photo of Benedict Cumberbatch/Sherlock on the ground, wearing a tuxedo/bowtie. I'm assuming that's from Watson's wedding, right? Sigh. Love it. Anyway, as I'm sure you've seen by now, a new trailer has been released for Sherlock's Season 3. I'm having all of the feels. ALL OF THE FEELS. First of all, Sherlock speaks! Finally. He's all haughty and contemptuous and I guess he's been away from England all this time. HAS HE BEEN IN AMERICA?! Mycroft knows where he's been. And I guess there's a reference to Molly too. Molly was part of the plot. And John is still mourning. Why can't I see this right now? WHY?
Jesus Christ he looks good here. I mean… seriously. HE LOOKS SO GOOD. The Cumbercurls, the Cumbercheekbones, the Cumberhaughty. UNF.
Anyway, Benedict has about a million new interviews and quotes. First, if you're a die-hard Sherlock-loonie, you should check out this Den of Geek interview with Benedict. It's slightly spoiler-y, but Benedict is very good about not giving anything away. He does hint that Irene Adler might possibly come back in some small way which… OMG. Lara Pulver! Maybe he'll touch her wrist again and tell her off. PLEASE. I'm also including some assorted quotes below from other interviews:
Benedict on the box office failure of 'The Fifth Estate': "Well I always thought that Disney and Dreamworks were odd bedfellows for such a specialist topic, really. The parallel is 'The Social Network', but everyone uses Facebook, not everyone is au fait with WikiLeaks. This was never going to be popcorn multiplex film. Whether the film has a big box office or not, the response to how I have performed has done me huge favours. You know, it's the first lead role I've had and it's caused this much attention."

Whether the flop affected his chance at an Oscar: "I think so, but then I never really held out for that."

How Sherlock survived The Fall: "I think you're in for a treat… I was too curious not to ask and figure it out myself, I think I sort of got into the same obsession that the nation did before we did it. My personal preference is being surprised in the moment of watching something rather than knowing ahead of time. But I also understand why everyone's desperate to know because it's frustrating. It's witty and loving and intelligent enough for people to actually really enjoy it."

Doing motion-capture for Smaug: "For the role, I went to the reptile house in the London Zoo. And then I went to New Zealand, where I received Peter's input and began playing like a kid in the 'mo-cap stage.' It's absolutely abstract. It's an impression of a serpentine reptile that can breathe fire and fly. And I'm a limited biped mammal. But I'd squeeze my legs together and use my hands as claws and throw back my neck. It was a really fun way to work."
[From Contact Music, Toronto Sun & Metro]
Well, Benedict handled The Fifth Estate question really well. Better than most actors handle questions about their not-so-impressive box office flops and/or criticisms of their performances. While The Fifth Estate is being called "the biggest flop of 2013," I do think Benedict's right – it was his first time as a leading man in a major film, and while the film deserved to "flop," Benedict made the most of the crappy material he was given. Does he get bonus points for being the best part of a bad movie? Maybe.
As for The Fall and the resolution… isn't it crazy that it's been two years and we still don't really know what happened and how it happened? My take? The Brits are just better at secrets.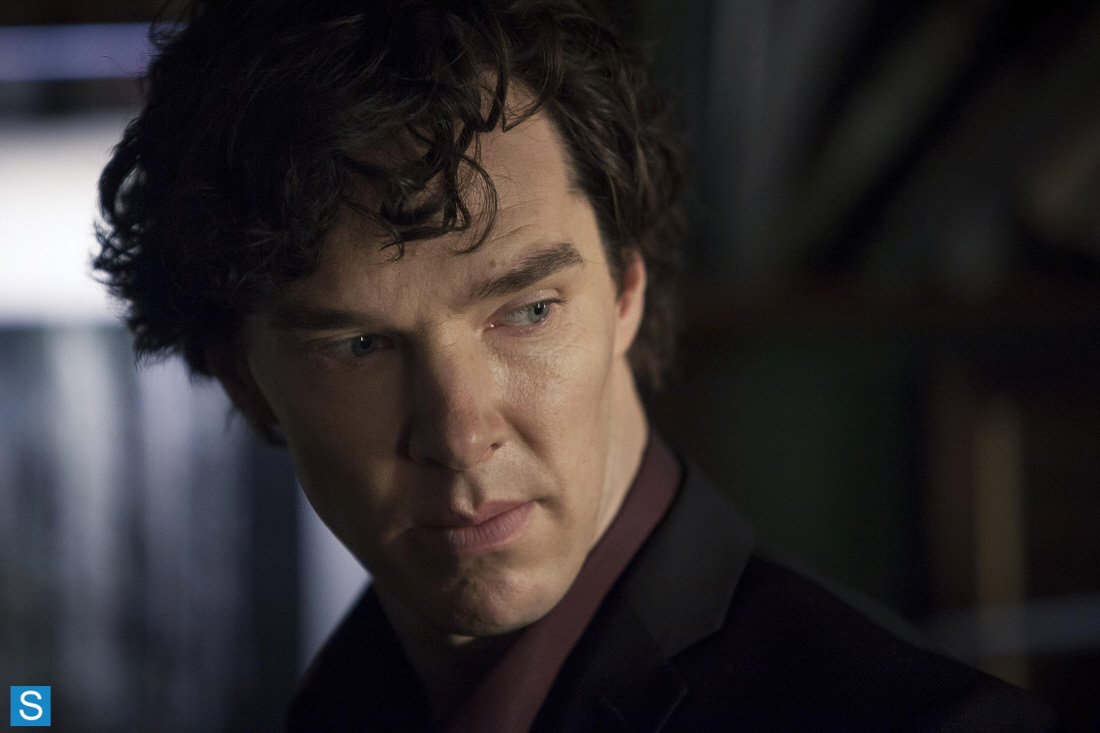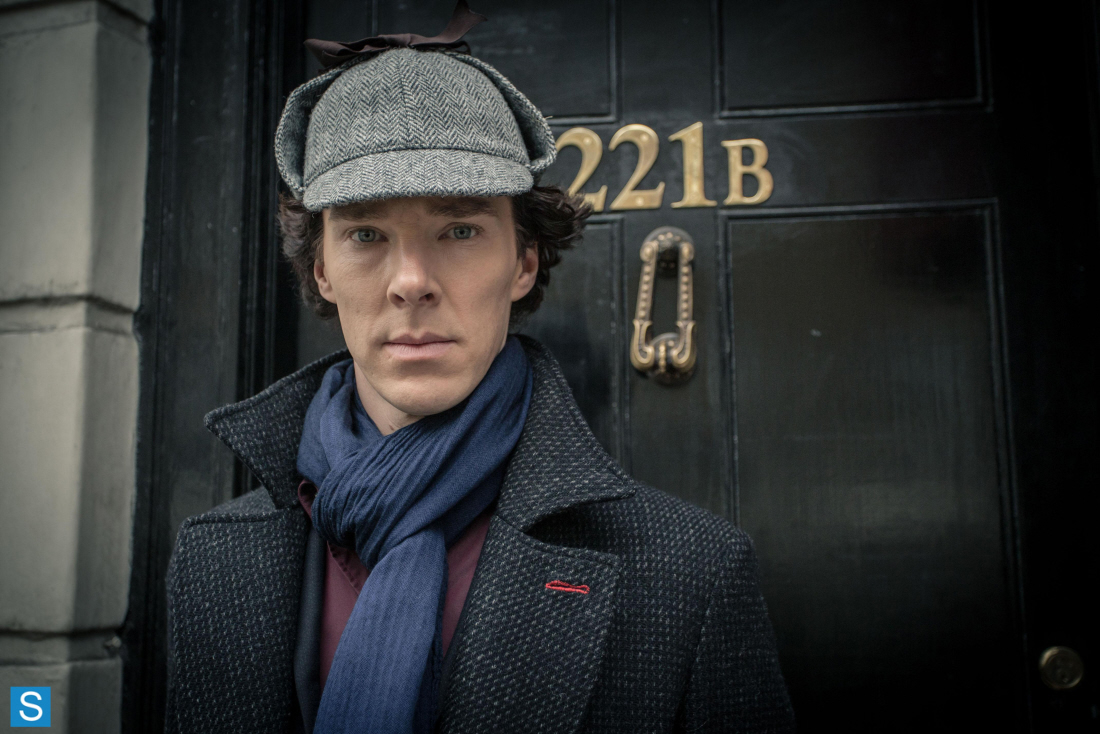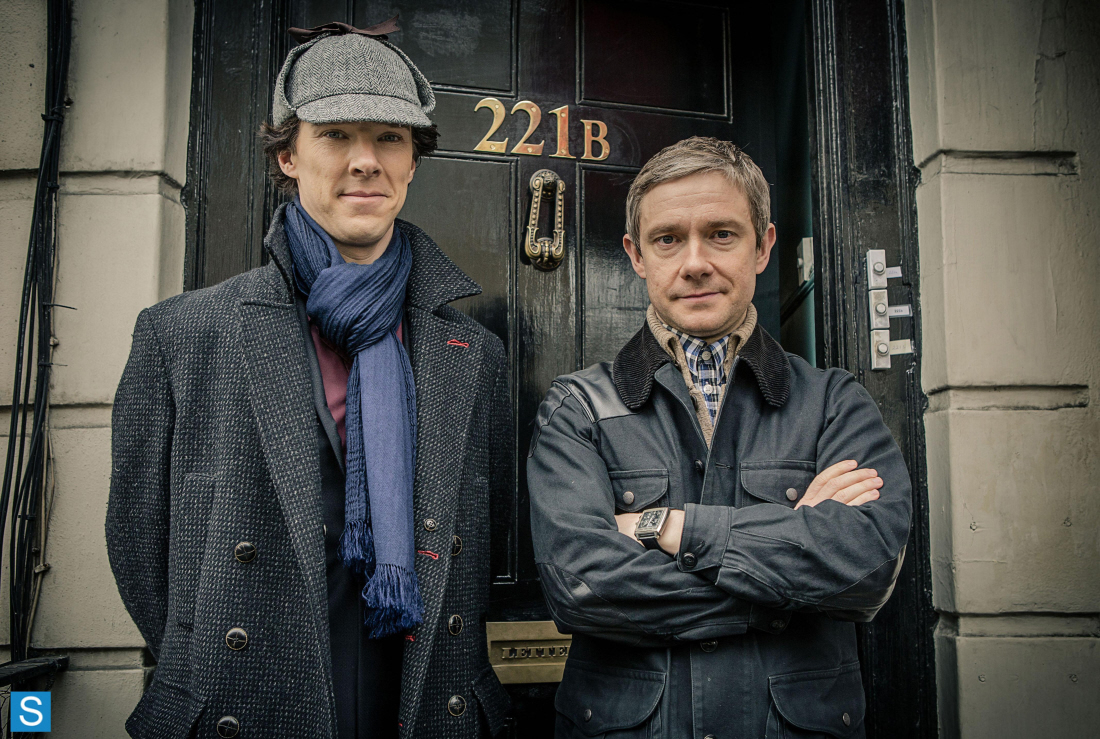 Photos courtesy of WENN, the BBC.