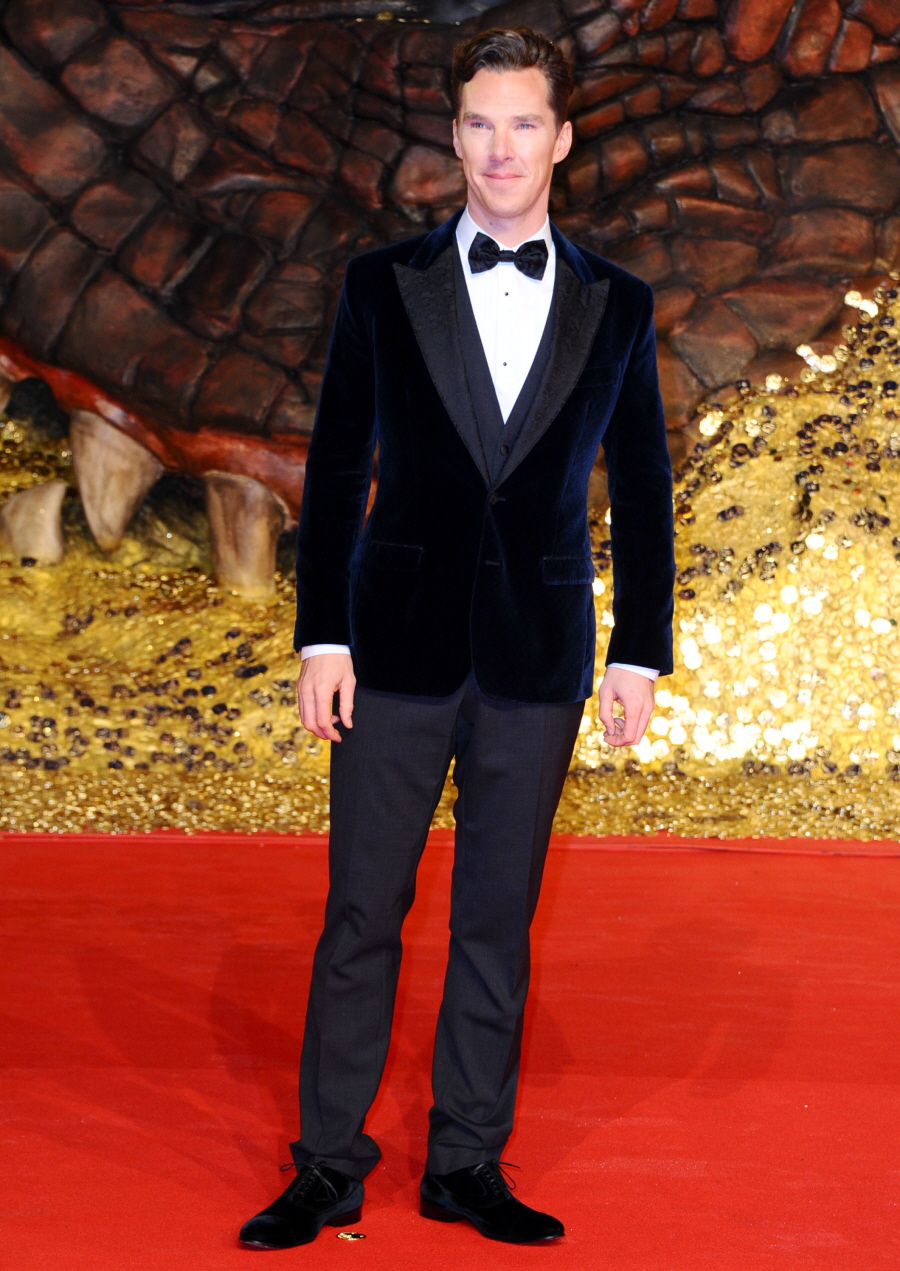 ALL OF THE VELVET. This is second red carpet in a row that Benedict Cumberbatch has worn velvet. Is he being paid in velvet? I would pay in velvet! I WOULD PAY ALL NIGHT. Sartorially, I prefer this blue velvet (in Berlin, at the premiere of Smaug) to the burgundy velvet he wore in LA. I also just think he looks better overall in these photos. He looks naughty. He looks like he warming up his hands so he can touch a lady. He looks like he wants us to rub his velvet. YES.
Back in September, were in the full-flush of Cumberbitching as we had multiple Benedict Cumberbatch interviews and photos to absorb on a daily basis. These days, the load in a little lighter, but I'm still enjoying it. Benedict is promoting The Desolation of Smaug and Sherlock Season 3 (YAY). Anyway, it was back in September that Benedict first mentioned the idea that he would be returning to the London stage sometime in 2014 to play Hamlet. I was happy for him, but also sort of disappointed that he wouldn't be doing more TV shows and movies for several months (boo!). Anyway, in a new USA Today interview, Benedict confirms the Hamlet gig and gives some additional details, plus he talks about some other good stuff too.
On playing Smaug on motion-capture: "There's no way I can be a serpent of that size who breathes fire and flies. Even if it was profitable for me to interpret that somehow, I'm a biped. It was up to me to completely imagine being a dragon. It's child's play. It's the most enjoyable fantastic and freeing kind of moment of reinventing what it is to be an actor on camera.

Smaug's voice: "They are very, very different energies and they both fed into the voice. Smaug had to really be rich and deep and come from the same bowels that create all that fire. Also, I wanted it to be worn — not necessarily old but I wanted there to be an element of it that sounded like hot air being blown over flaming coals rather than a crisp, clean, delicate or fresh voice. I shredded my vocal cords to bits trying to do very weird things. Some guys came and they said, "You've already added effects to this, right?" And they went, "No, no, that's just him on his own in front of a microphone." They went, "Wow." That was great. I was pleased to impress that crowd.

Smaug's a psychopath: "He's smart. He doesn't want to just kill the mouse — he wants to know who set the mouse into the lair. He's got an intelligence and a charm about him that soon degenerates into a venal, terrible vanity and dead-end rage. He's a psychopath, he can empathize as long as it gets him what it needs. He's an utterly self-serving and greedy destructive force, but his failings all have a human character. It wouldn't work as a creation at all if it was just, oh, there's a beast in a lair. What's beautiful about the book is he has a personality and if anything his personality is a metaphor for capitalism gone wrong and that stretches across the age, no more so in the last couple of decades in our lifetime."

Wig work and overexposure: "It's been incredible, and such a variety of work. Overexposure is always the thing I'm frightened of but it's just the way it happened. My workload exploded over the last couple of years, but they've all come home to roost this autumn. That's just chance — that's just how the movie industry harvests, I guess. I remember Jessica Chastain having this kind of a moment two years ago where all that brilliant work she did came out in one sudden moment. It's an embarrassment of riches, but it's kept me very, very busy. I'm heading off into Christmas now and getting ready for a nice long break just to regroup and see where to go next. I cannot wait to be on my time and be impulsive and move at my own pace."

Doing Hamlet: "I know for certain I'm doing Hamlet sometime in autumn on the London stage, and before that there are all sorts of film projects flying around, but the one that looks most real at the moment is Lost City of Z with James Gray."

Quiet times: "Being home in London's great when people respect my privacy. You can just take a beat or a moment or two and find there's still islands of calm in your day anywhere you are. Everyone does that in their own way in work and any kind of life that involves other people. It could be anything. It could be drinking at a sunset for a second or two, it could be going on a holiday to some far-flung place and getting away from it all, and it could be dissolving into a book at bedtime. Or it could just be bedtime. Bedtime's always nice. (Laughs)"
There's a ton more at USA Today, it was a pretty lengthy interview. I just did the highlights because… well, I don't really care that much about Smaug. Sorry! I'll listen all day if he wants to talk about Sherlock or Meryl Streep or Assange, but I think the Smaug stuff is mind-numbingly boring. I did like the bit about his messed up vocal chords though – all for his art! His vocal chords should be insured, like some of the big singers do. Cumberbatch's voice should be declared one of England's National Treasures.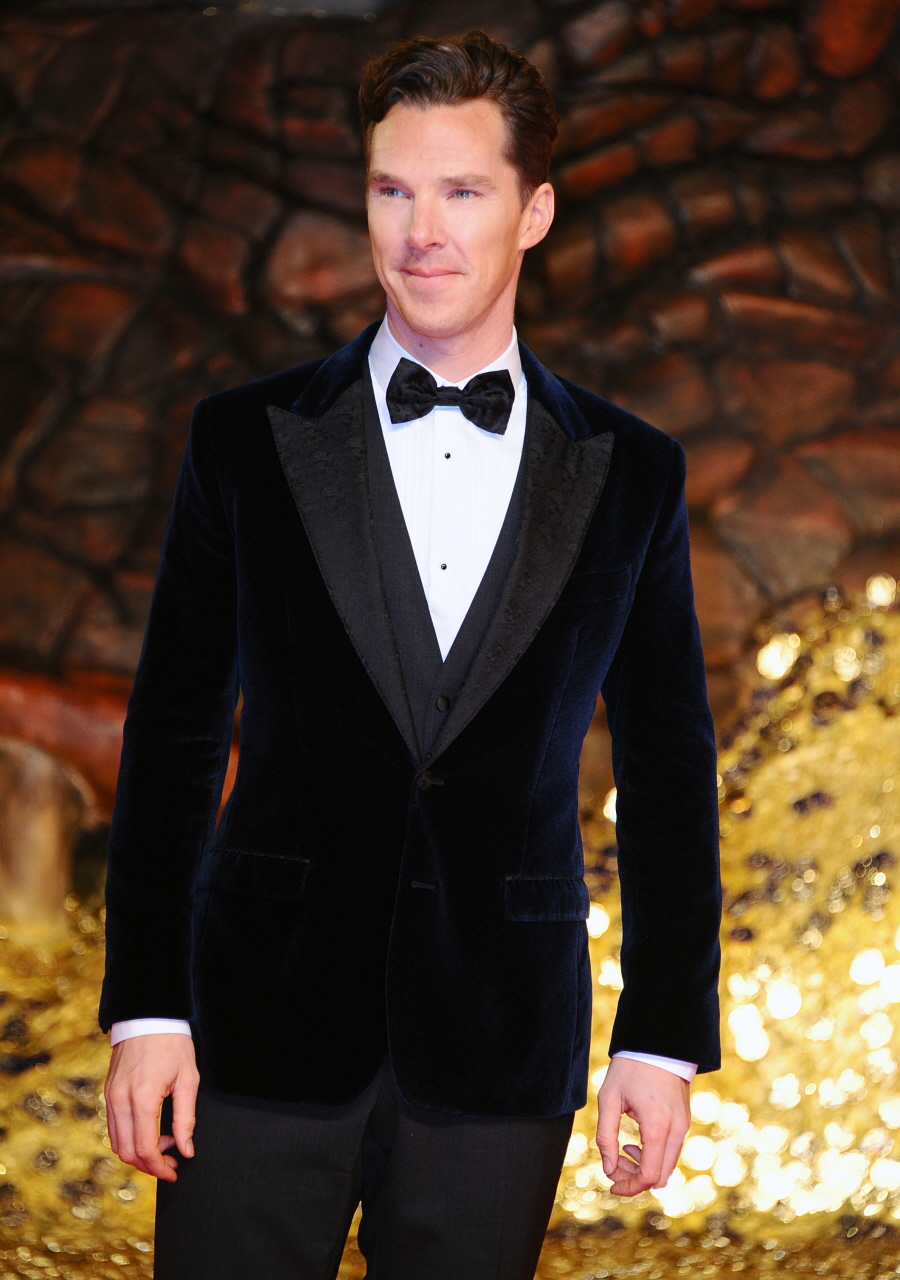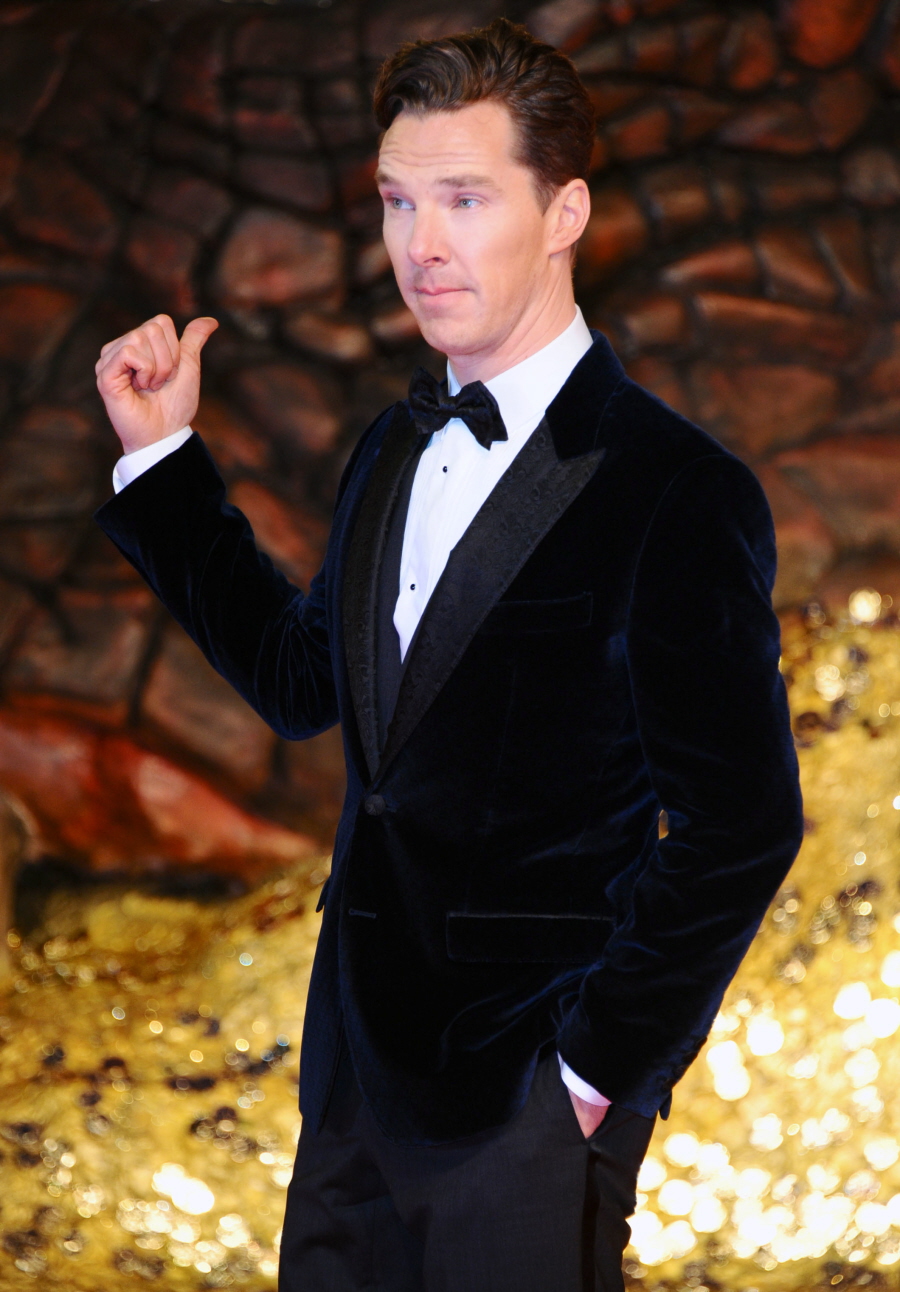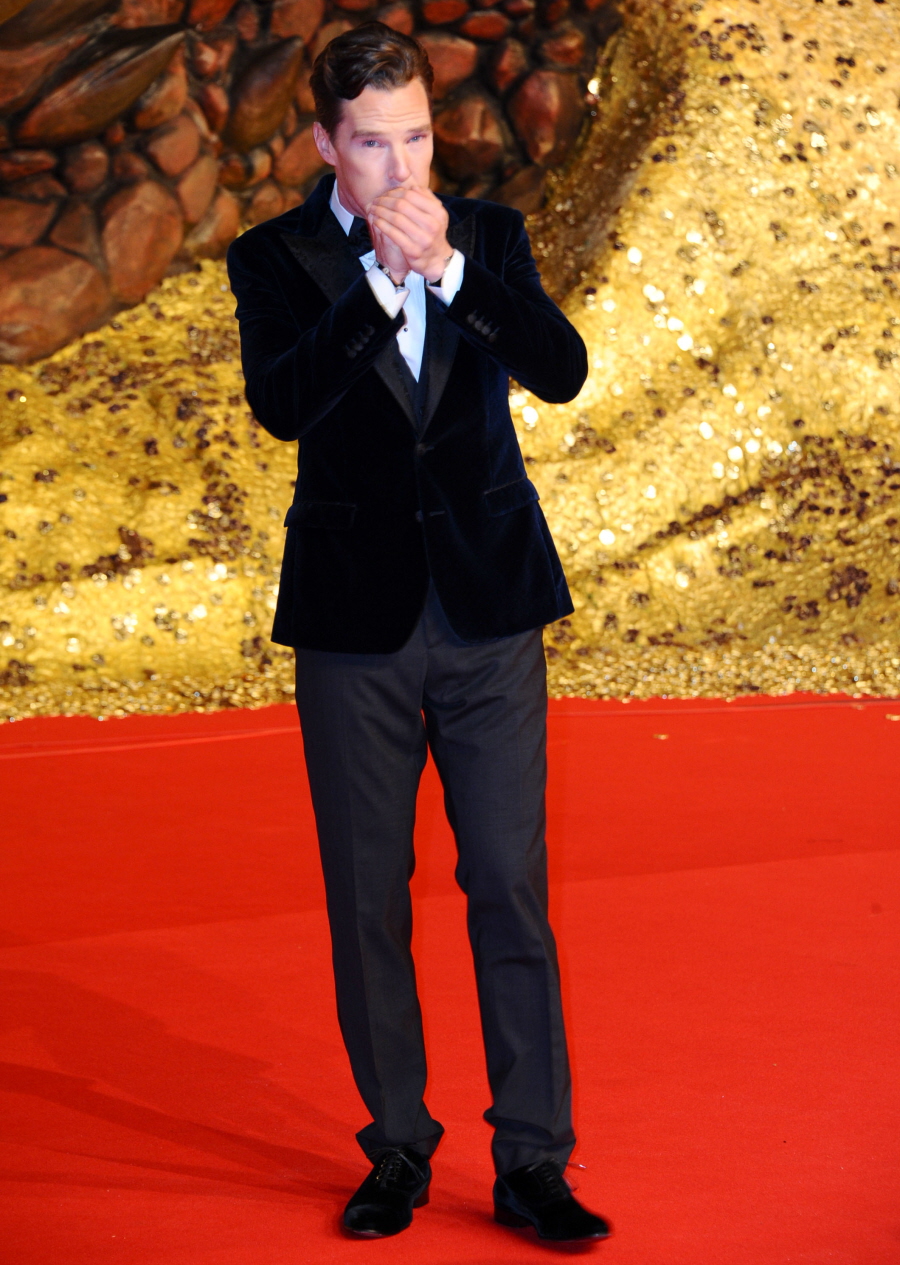 Photos courtesy of WENN and PR Photos.