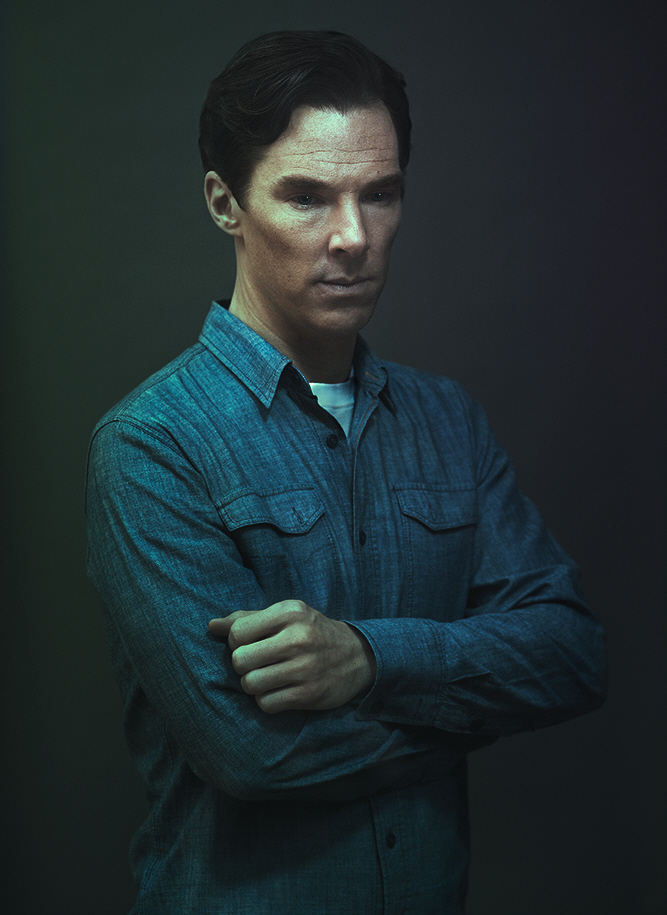 Tom Hiddleston better watch his ass. Benedict Cumberbatch is going to out-Shakespeare poor Hiddleston and it won't even be a fair fight. Pretty soon, the Cumberbitches are going to claim that Cumby was always The First One to love Shakespeare and that Tommy is just copying his big brother, collecting Cumby crumbs from the Bard. In case you couldn't guess, Benedict Cumberbatch has signed on to play the most famous Shakespearean character of all time: Hamlet! Poor Hiddles is probably weeping right now.
To be quite honest, I think Hiddleston would probably make a better Hamlet. Hamlet is an indecisive loser who spends the entire play trying to figure out if he should avenge his dead father. His dead father's ghost comes to him and demands vengeance and still Hamlet dithers around for four more acts. That has Hiddleston written all over it. I had a professor once who said "If Macbeth had been in Hamlet's position, it would have been a one-act play." Still, Hamlet is considered the holy grail for actors, so I guess this is good news:
Benedict Cumberbatch is going from Sherlock to Shakespeare. The award-winning actor will play Hamlet, the troubled Danish prince, on the London stage in the autumn of 2014.

Cumberbatch joins the pantheon of modern Hamlets who have included Ben Whishaw, Jude Law, Simon Russell Beale, Mark Rylance, David Tennant and John Simm. Questioned several years ago on what stage role he yearned to play, Cumberbatch instantly responded: 'Hamlet, obviously.'

The actor was sipping a Grey Goose cocktail at a party held in Toronto's Soho House following the world premiere of The Fifth Estate at the Toronto International Film Festival when he let slip to me that he was actively pursuing a return to the theatre, following his role-swapping stint at the National in Danny Boyle's production of Frankenstein back in 2011.

He wouldn't tell me more, but after a process of elimination I hit upon Hamlet and the rumour led me, eventually, to the indefatigable producer Sonia Friedman, who confirmed that she was in 'active discussions' with Cumberbatch and celebrated director Lyndsey Turner.

Ms Turner directed Posh at the Royal Court and the current Almeida Theatre smash Chimerica, now playing to packed houses at the Harold Pinter Theatre. Pressed further, Ms Friedman added: 'We're in advanced discussions with Benedict Cumberbatch about playing Hamlet, and we're at the stage of sorting out schedules concerning him and the director Lyndsey Turner. Key to those talks is West End theatre availability, or availability of a non-traditional theatre space to present the play.'

Cumberbatch is a hot property right now, and with good reason. His ability to deliver astute, decisive performances — demonstrated in the masterpiece that is Twelve Years A Slave, which I caught at the Telluride Film Festival; and in August: Osage County and The Fifth Estate, which I saw in Toronto — may bring him awards season attention.

Cumberbatch recently completed the third series of Sherlock, which BBC1 will broadcast next year. And he has just started filming The Imitation Game, in which he portrays tortured World War II computer genius Alan Turing, opposite Keira Knightley (so delightful in new movie Can A Song Save Your Life?).

To be, or not to be Hamlet? There seems no question that in a year's time Cumberbatch will be uttering the sweet prince's famous lines on a stage somewhere in London.
Well, good for him. He's probably realizing a life-long acting goal and that's always nice to see. I'm disappointed that he'll be away from the cameras for so long – surely "Autumn 2014" would be a great time to film Season 4 of Sherlock, right? RIGHT? But I'm happy for him. *weeps along with Hiddleston*
Seriously, though, Cumby's goal should have been playing Iago in Othello. Benedict would have been an AMAZING Iago. And with his naturally auburn hair, he would have made a fascinating Macbeth too. I would love to see him in The Taming of the Shrew as well!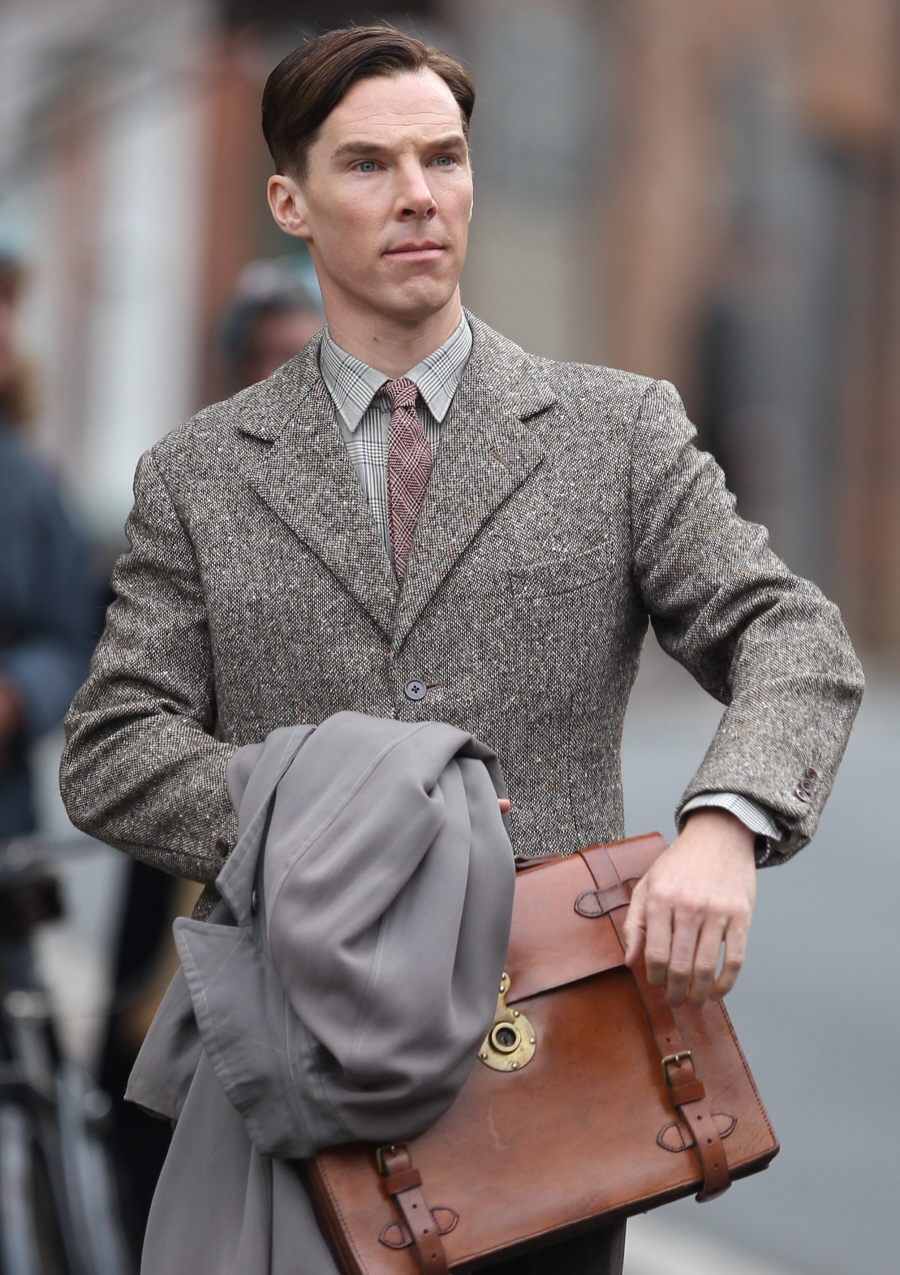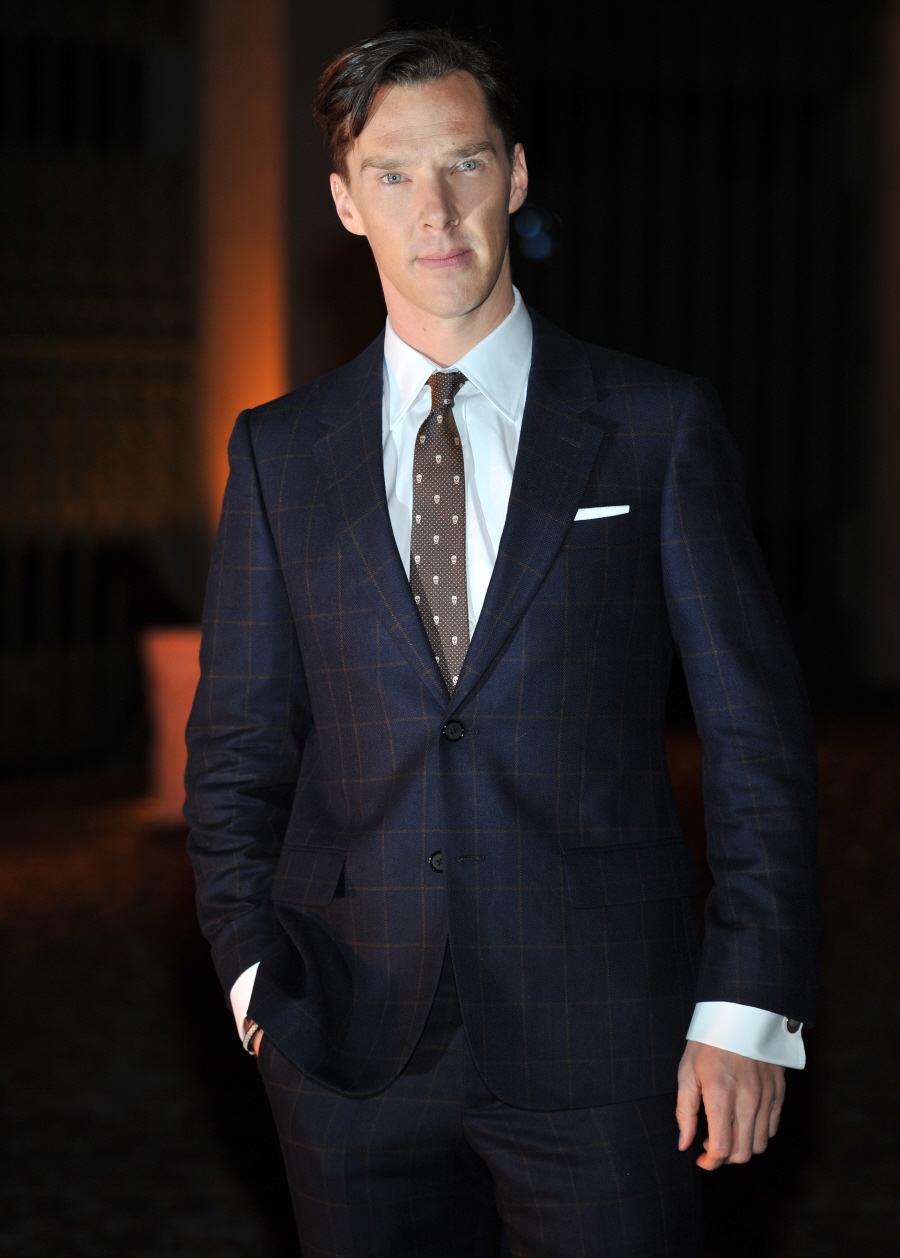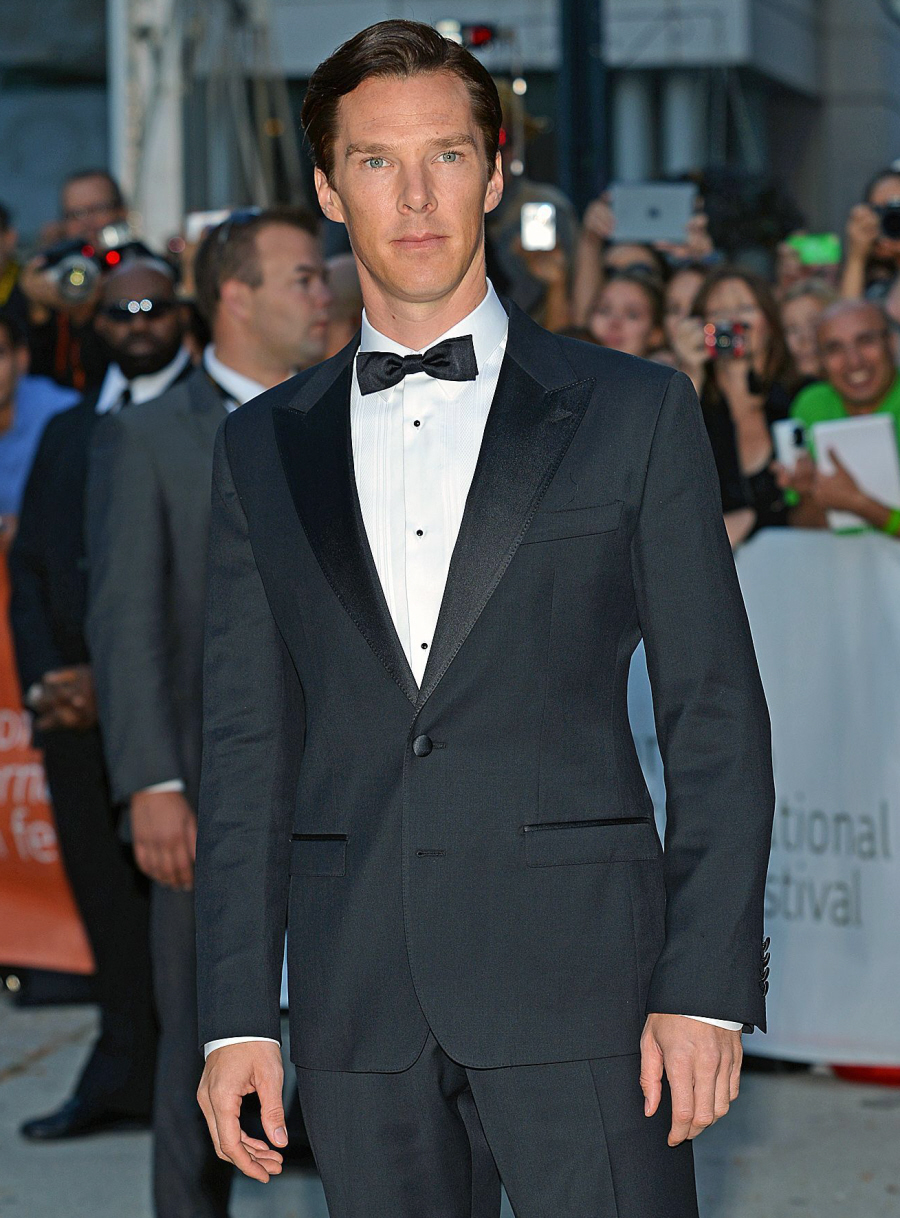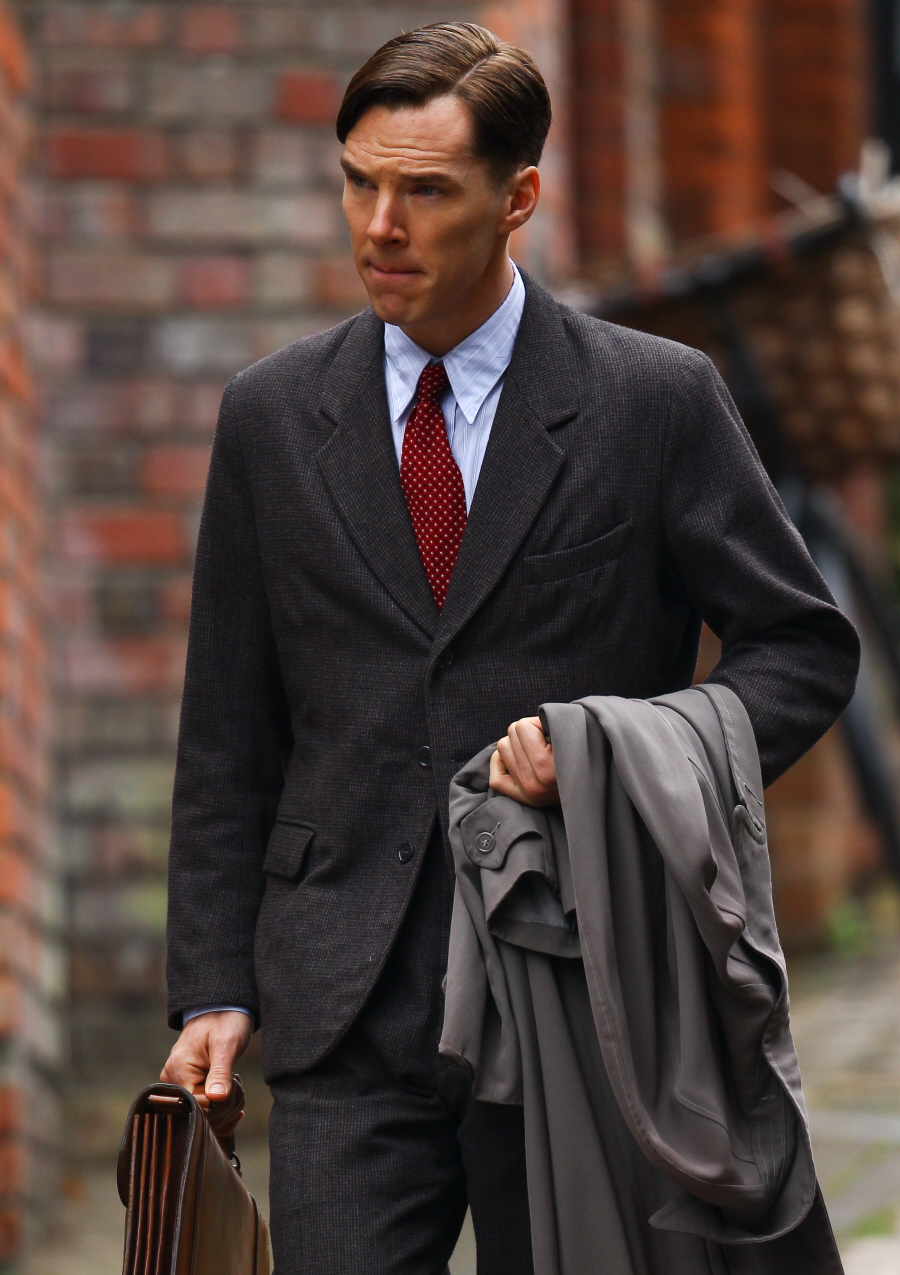 Photos courtesy of The Guardian, WENN.