Here are some photos of Queen Elizabeth and the Duchess of Cornwall (Camilla Parker-Bowles) out together yesterday. They were visiting Barnardos new headquarters in Barkingside, England. Camilla is president of Barnados, a charity program that works with homeless children. Meaning that this appearance was Camilla's to make, and the Queen tagged along to show her support not only for the charity's mission, but for Camilla. Which is certainly a turn of events, isn't it? The Queen and Camilla spend time together, for sure, but usually they have buffers – Prince Charles, Duchess Kate or other members of the royal family. But this outing was just for the two of them. Is the Queen basically telling the world that Camilla has her blessing as Queen Consort? "Sources" say it's on.
Officially, the Duchess of Cornwall is to become Princess Consort when the Prince of Wales accedes to the throne, but she is being guided in how to become "Queen Camilla".

Mandrake understands that the strengthening relationship between the Queen and her daughter-in-law is provoking much speculation at the Palace.

"The fact is that she will be queen when Prince Charles is king," a courtier tells me. "It doesn't matter what her title is."

The Queen is increasingly taking Camilla under her wing. On Tuesday, they will undertake a joint visit to Ilford, in Essex, for the opening of the new headquarters of Barnardo's. The Queen is patron of the children's charity, while the Duchess is president. Diana, Princess of Wales was president of Barnardo's for 12 years.

It comes just six weeks after they made a joint trip to the Ebony Horse Club, a community riding school in Brixton, south London, of which Camilla is president.

When Charles married Camilla Parker Bowles in 2005, Clarence House said she would become Princess Consort. However, the Prince is said to want his wife to be Queen Consort when the time comes.

Earlier this year, the Duchess appeared to open up the possibility of a future "Queen Camilla" in a comment during a visit to a primary school. During an exchange with one pupil, she was reportedly asked: "Are you going to be the queen?" The Duchess laughingly replied "you never know".

The remark came more than two years after Charles seemed to test the water about the prospect of her becoming queen consort, during a television interview. Asked in November 2010 by a presenter on the American channel NBC whether she would be given the title, he said: "That's, well, we'll see won't we? That could be."

It fuelled a frenzy of speculation, during which David Cameron publicly declared that he was a "big Camilla fan" and that the idea would be "discussed and debated".
You know I'm an Anglophile, but even I have to roll my eyes sometimes about the British insistence on all of this meaningless protocol. It's insane to me that the Prime Minister needs to have meetings (and perhaps even do polling!) on what Camilla should be called when Charles ascends to the throne. I guess it does matter, it's just a question of HOW MUCH it matters. Like, I think everyone accepts that Camilla could conceivably be called the Princess of Wales because she IS – that is one of her titles once she married Charles. But out of respect for Diana's memory, Camilla goes by the Duchess of Cornwall and that's a nice compromise and people have accepted it. When Charles ascends, Camilla will be Queen (Consort). That's how it goes. It's just a matter of what we're actually going to call her. Perhaps another compromise is in order? Not Princess Consort OR Queen Consort, but her own special title (like the Duke of Edinburgh).
Incidentally, I do think all of this is Charles' doing. This was the endgame all along. Charles is a plotter and he's spent the last two decades trying to maneuver Camilla into this position, where the Queen is publicly "accepting" her and the public is okay with the idea of Queen Camilla.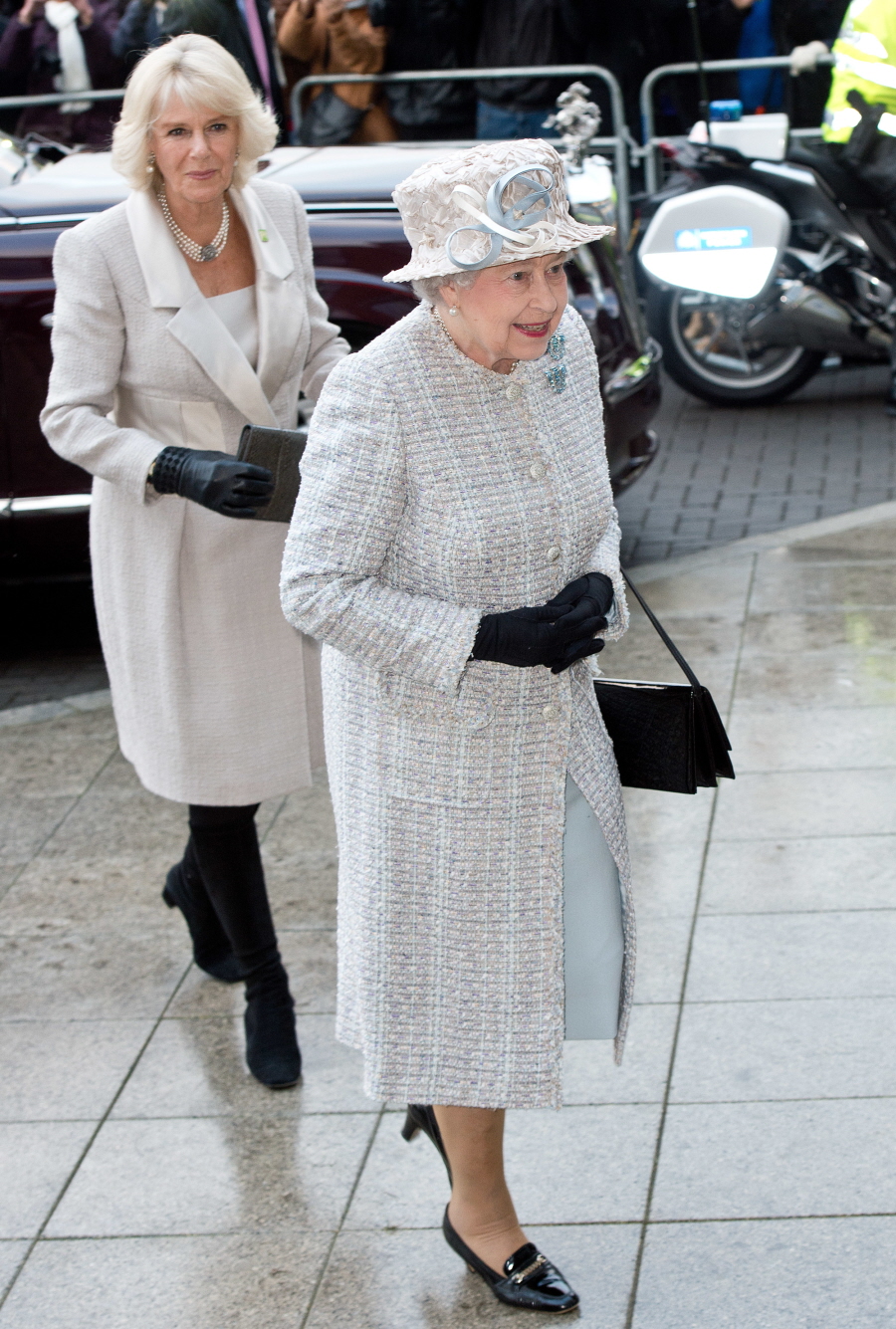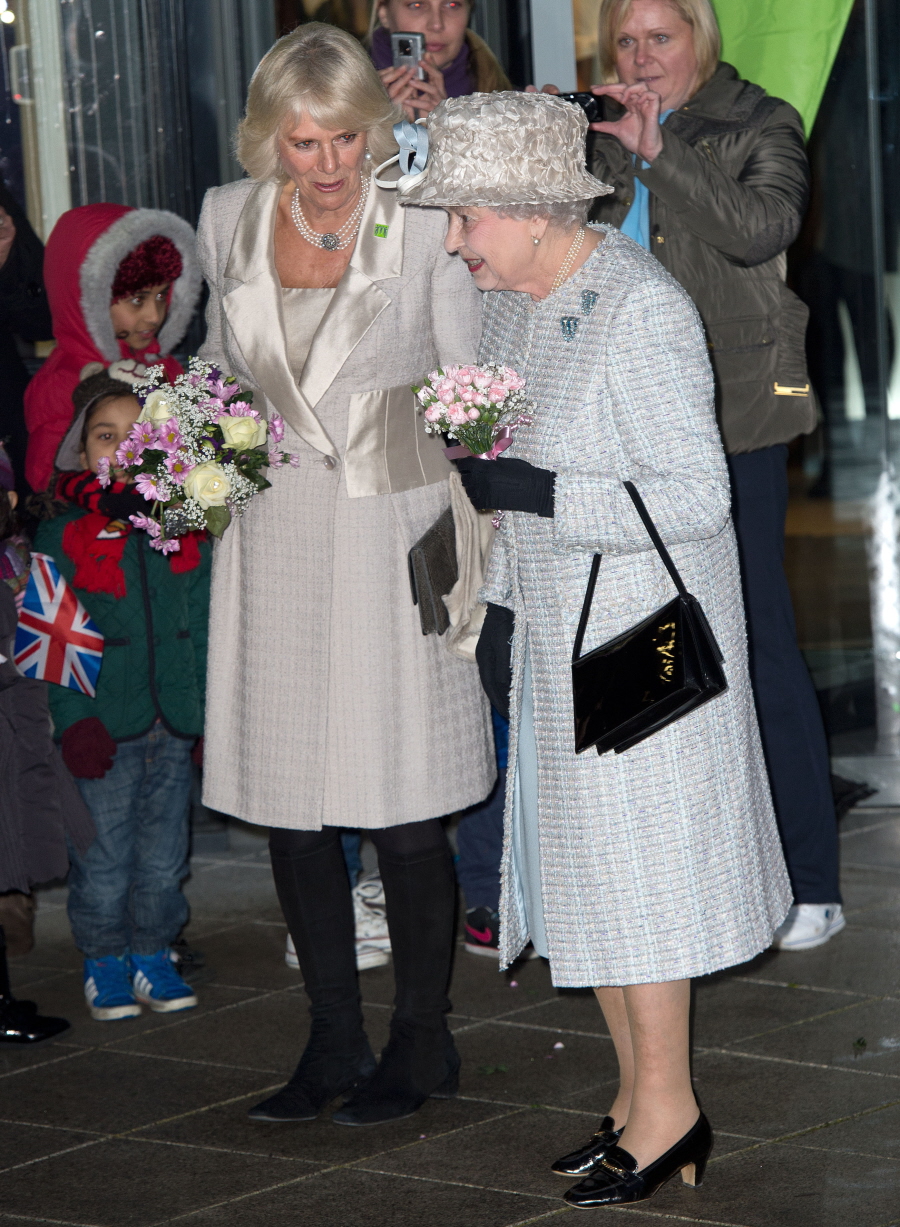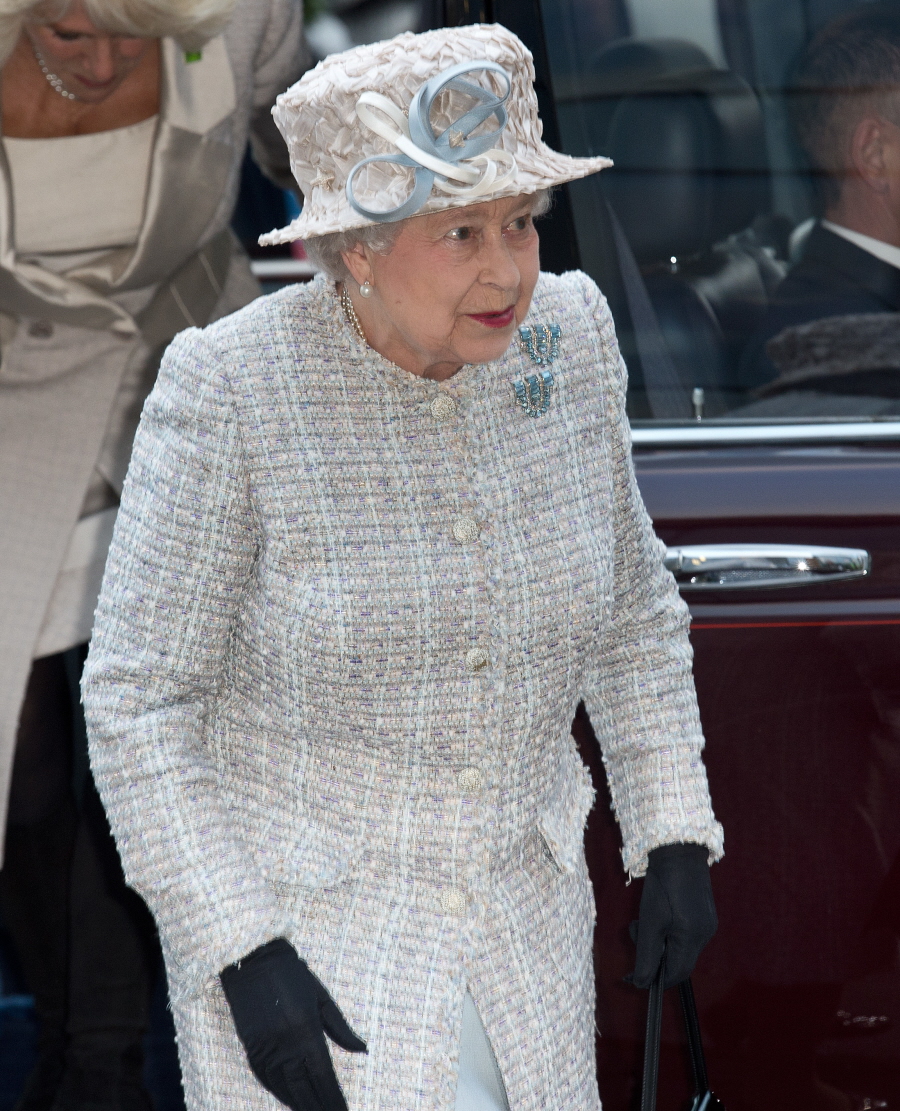 Photos courtesy of WENN, Pacific Coast News.