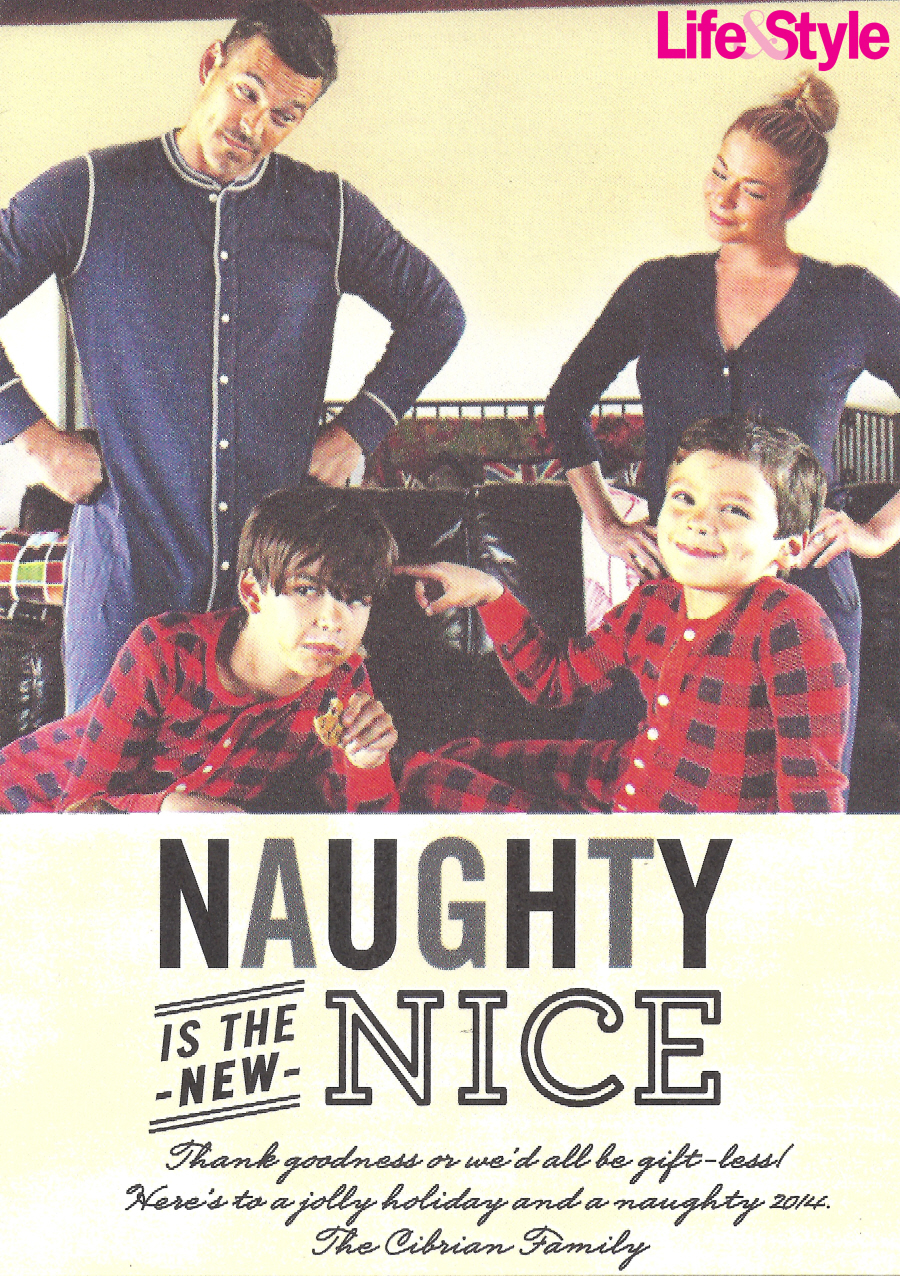 Well, if you wanted to see LeAnn Rimes and Eddie Cibrian's Christmas card, you've come to the right place. Life & Style got their hands on their card this year, which only serves to remind me that I was going to do cards this year but I totally forgot. THANKS OBAMA. As for LeAnn and Eddie's card… it's cheesy and embarrassing for all involved. I hope Mason and Jake don't get teased about this in school. Yikes.
Looks like this quartet made Santa's naughty list this year! Life & Style has obtained LeAnn Rimes and Eddie Cibrian's 2013 Christmas card, which features the pair posing with the actor's two sons, Mason, 10, and Jake, 6, from his previous marriage to Real Housewives of Beverly Hills star Brandi Glanville.

The card reads, "Naughty is the New Nice. Thank goodness or we'd all be gift-less! Here's to a jolly holiday and a naughty 2014. The Cibrian Family." We wonder how Brandi feels about this one!

The picture features the two boys sporting devilish smirks in matching red-and-black striped pajamas. Behind them stand Eddie and LeAnn, both in blue PJs, with their hands on their hips, staring down at the kids.

Life & Style chatted with the country songstress at the American Country Awards on Tuesday, where she dished all about the family's holiday plans.

"It's going to be totally chill, but we have our whole house decorated," she told the mag. "We'll have the kids on Christmas evening. It's always kind of chaotic having them around. They rip through everything! I find paper and glitter like months later. It's nice to just be home with our family."
Eh. No comment. Whatever.
LeAnn also sat down with Extra yesterday, following her successful appearance at the ACAs. The purpose of the interview? I guess it was maybe to promote the music video for "Gasoline and Matches" but LeAnn just spent the whole interview trying to "push back" against all of the tabloid rumors that they keep perpetuating in every interview (the circle of life). I'm including the video below… LeAnn makes the mistake (again) of specifically calling out certain "rumors" when she says: "One of [the headlines] recently was that I was faking a pregnancy to keep Eddie, that was interesting… Oh, I pay him for sex! That was the good one that we heard recently… I'm like, what?? Yeah, we were breaking up last week… now I'm paying him for sex." Gurl, he's a gigolo. Just because you married him, doesn't mean that you're not paying for it. If anything, you're paying more now that you're married.
I'm including more photos of LeAnn and Eddie at the ACAs two nights ago. You know what's weird? Something's changed between them, I can just feel it. LeAnn usually seems to be the one "forcing" this happy-family, happy-couple image, but I'm just getting a vibe from her that seems… I don't know, tired? She did a lot of posing by herself too – she walked the carpet with Eddie, then she came back by herself to do solo photos. Interesting.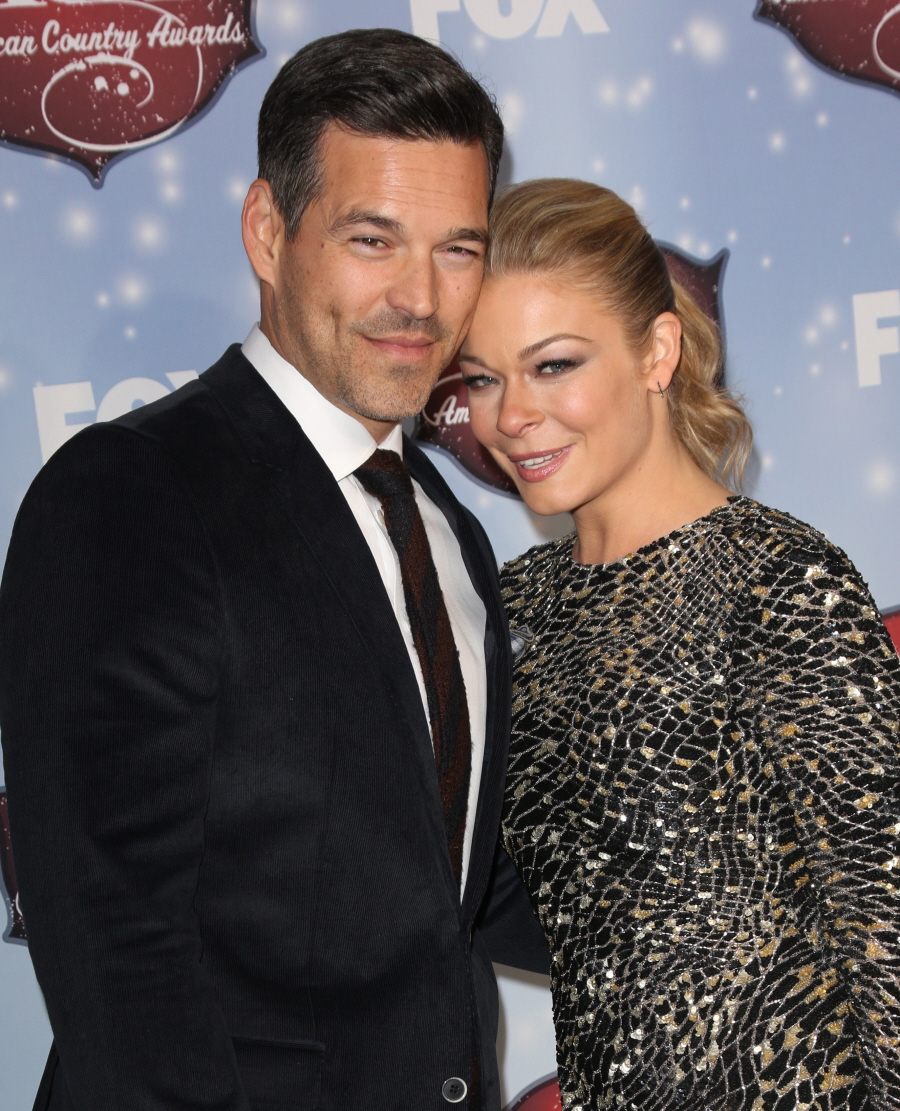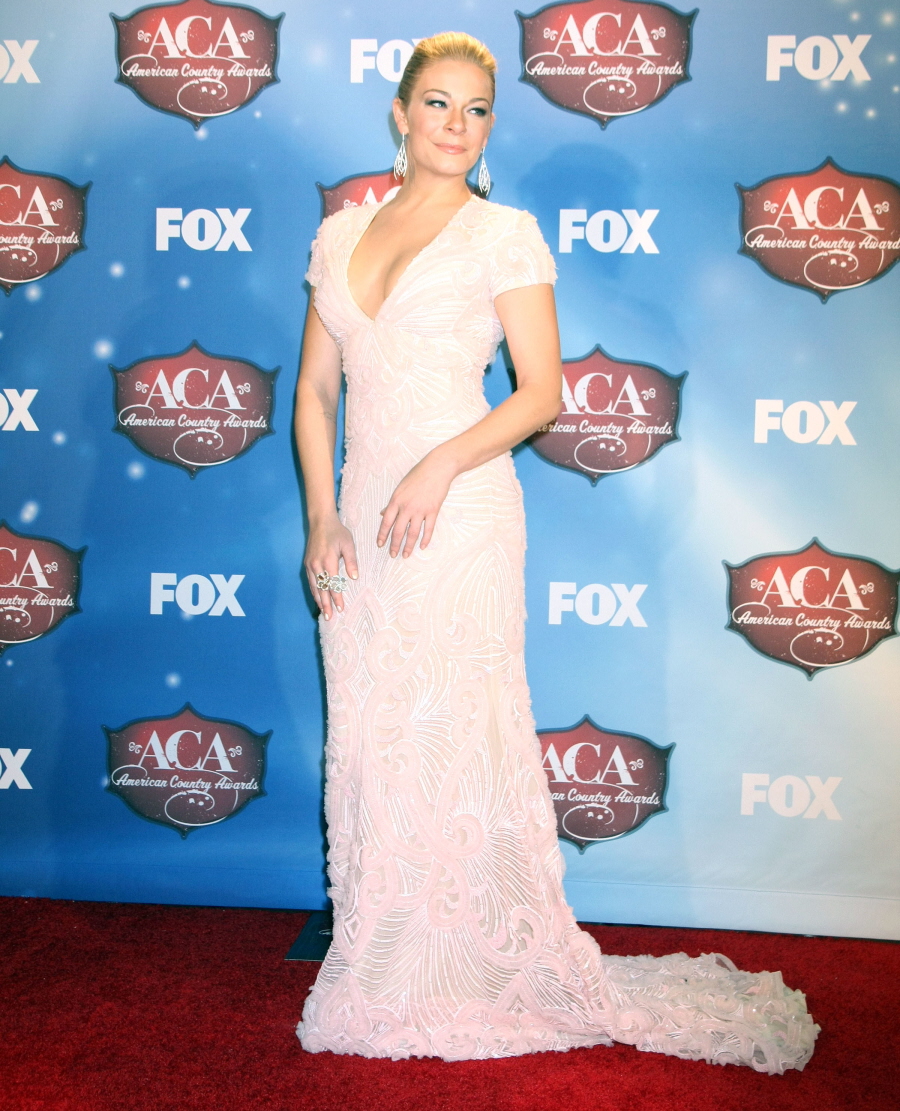 Photos courtesy of Life & Style, WENN.